31 Costa Rica Travel Tips to Know Before You Go
Destguides may receive commissions from purchases made through affiliate links in this article.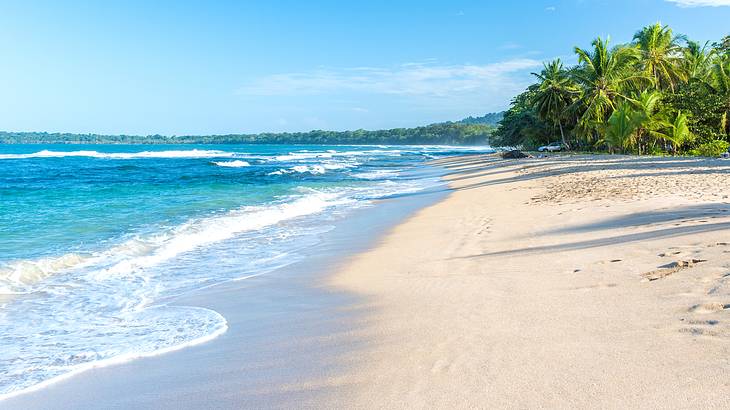 Traveling to a new country is always exciting, but it can sometimes seem daunting or overwhelming, especially if the national language is different than yours. Costa Rica, however, leads the way in eco-tourism, and it is pretty easy for travelers to explore the country.
Follow these top-notch Costa Rica travel tips to ensure you have the best time possible while visiting this beautiful country before planning your Costa Rica travel itinerary.
Costa Rica is one of the safest Central American countries and is happy to share its magic with anyone traveling through. Known for its abundance of flora, fauna, and wildlife, Costa Rica is a must for anyone who loves adventure.
31 Travel Tips for Costa Rica
Costa Rica Travel Tips Video
Check out our highlights video of Costa Rica travel tips.
Learn some key Spanish phrases before you go
While many Costa Ricans understand and speak English, Spanish is still their national language. Learning basic words and phrases, especially "directional phrases" like "straight, left, right," can be super useful.
Words for foods you like, how to ask for things, or where things are can also come in handy. Of course, you can always use a translating app, but you might not always have service or wifi, plus learning a new language can be fun.
Don't forget to practice your Spanish while you're out and about! Costa Ricans appreciate you giving their first language a go and are patient and helpful while you're learning.
Use USD as it's widely accepted
One of the best tips for traveling in Costa Rica is that you can use dollars. Even though the main currency in Costa Rica is colones, the US dollar is also widely accepted. It's better to use small bills, and in most places, you will receive change in colones.
The exchange rate may vary slightly, but the dollar and colon are similar in value. If you decide to exchange money, look around for the best exchange rates because they tend to vary throughout the country.
Pack baby wipes
Baby wipes are magical, even if you don't have a baby. They can be used for almost anything and are the perfect thing to always have in your carry-on or backpack as they don't take up much space.
If you haven't had a shower in days, need to wipe down a table, or clean off spilled sunscreen from things, baby wipes can be your best friend.
Believe me, you will find a use for them in many ways and will always end up packing them with you for every trip you go on, long or short.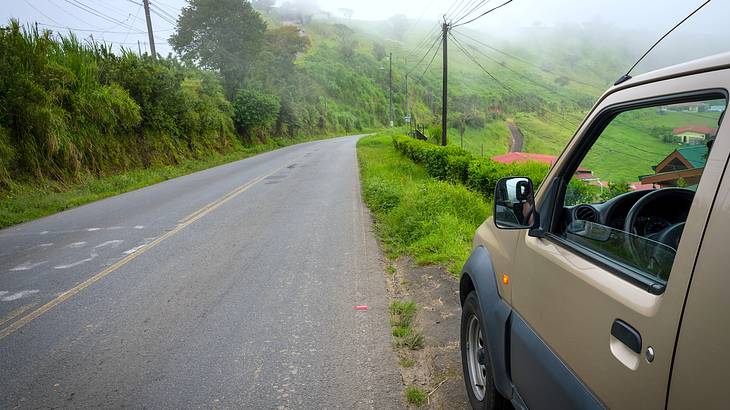 Drive defensively if you rent a car
Renting a car is highly recommended; however, there are definitely some things to know before hitting the road. The street signs ARE in Spanish, and while most city streets and big towns are paved, almost every other street is a dirt road.
City driving can be pretty manic and is basically a free for all. You have to have patience and drive defensively. Always expect a lot of honking and motorbikes whizzing in between cars. Stop signs and red lights are more of a suggestion, especially late at night.
As long as you are aware of your surroundings and take your time, and try to avoid all the holes, you'll be okay. Plus, once you're out of the cities, the traffic you encounter will more likely be cows rather than other cars.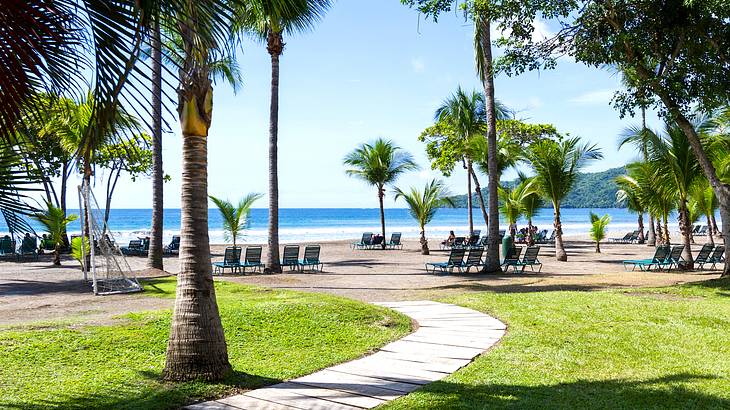 Book accommodations prior to arrival
Even if you don't know everything you want to do while visiting Costa Rica, it's a good idea to at least book where you want to stay.
Accommodations run out of vacancies quickly, and if you have your heart set on a certain location, it's better just to go ahead and book that room or Airbnb.
As long as you have a place to stay, you can look for all the attractions and activities near there and find some you might not have been previously aware of.
Many accommodations even offer options to book activities for you and include transportation to and from where you're staying.
Get recommendations from people at places you stay
Strike up conversations with everyone! Maybe it's someone you meet who is working or a fellow traveler, but the best recommendations come from other people.
The best-kept secrets, hidden gems, and real, local things to do always come from word of mouth. That's how they are kept hidden. Hearing someone's first-hand account of something is always the best way to learn about it.
This is one of the best Costa Rica vacation tips to keep in mind, especially when looking for more "non-touristy" things to do. Plus, it is a tip you can take on other travels!
Always keep personal and valuable items locked up
Despite its high safety rating, petty theft is rampant in Costa Rica. However, that can be easily remedied by being smart and vigilant.
If your accommodation comes with a safe, leave all your important documents and extra cash, when not needed, locked inside.
Keep all your valuables on your person and in your sight or on your body when going about your activities throughout the day.
It's not uncommon to have a car broken into, even when securely locked, so if you must lock things inside, keep them out of view. Lock them in the truck, hide them under the seat, and so forth.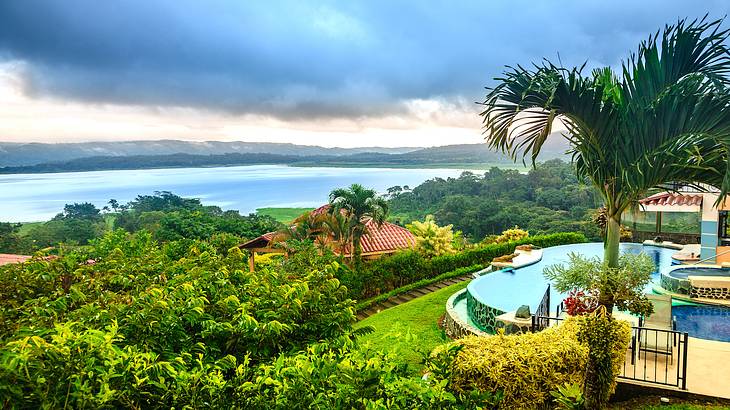 It's easy to plan activities as it's dark by 6 pm, every day
Because of where Costa Rica sits on the equator, the number of sunlight hours they have only slightly varies throughout the year. In many of the beach towns, you'll find tourists and locals alike sitting and watching the sunset with a Cerveza or two.
This makes it really easy to plan activities! You know it gets dark by 6 pm almost every night of the year. This is one of the best tips for traveling to Costa Rica, especially when planning out your trip.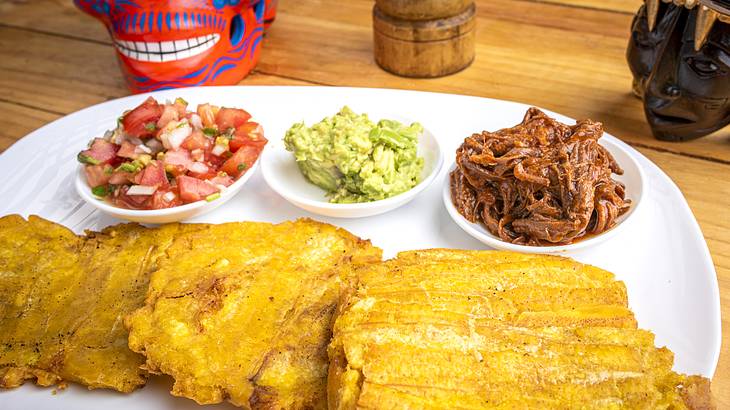 Most restaurants include a "service charge" at the bottom of a bill
When you dine out in Costa Rica, you don't always have to include a tip! Many restaurants already include a service fee or charge, and you can find that at the bottom of your check.
If there isn't one, or if you just really liked your server, you can certainly add more. However, it is also common to leave tips in smaller establishments like "Sodas."
Costa Rica isn't cheap
Many people tend to think that Costa Rica will be a cheap trip because it's located in Central America. This couldn't be further from the truth.
Costa Rica has been one of the leading countries in ecotourism for many years, and it shows in all the best ways. Most tap water is safe to drink, there are trash collecting systems, and the country is devoted to protecting its rich bio-diversity, and you can tell.
Everywhere you go in Costa Rica is vibrant and full of life. Much of the money made in the tourist industry goes into keeping the country pure so its plants and animals can continue to flourish and we can continue to enjoy it.
Eat where the locals eat
If you're a foodie, pay attention to where all the locals go to eat - this will surely take you to the best authentic food. Most Costa Rican meals are large and very filling.
If you really like to immerse yourself in the culture of the country you're visiting, there is no better way than indulging in the cuisine. So don't be afraid to ask drivers, concierges, or accommodations receptionists where their favorite place to eat is.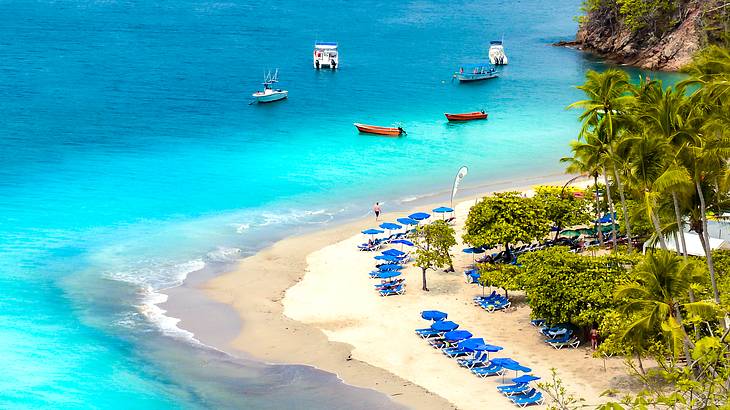 Bring reef safe sunscreen
The water around Costa Rica has loads of coral reefs teeming with wildlife. The reefs here, just like in Hawaii and Australia, are delicate, and we want to protect them at all costs.
Before ticking off water activities on your Costa Rica bucket list, you'll want to travel with plenty of sunscreens, and finding brands dedicated to protecting our oceans and reefs is surprisingly easy.
It is also difficult to find sunscreen outside of the larger cities in Costa Rica, just another plus of packing your own.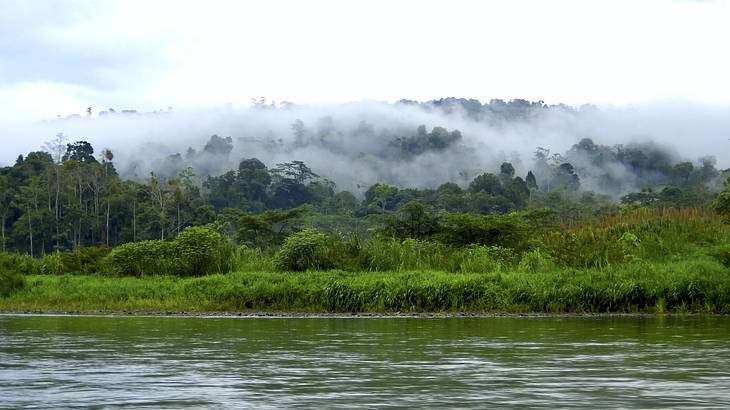 Pack a raincoat and "warm" clothes
Although Costa Rica is on the equator and considered tropical, up in the mountains can be quite chilly.
Costa Rica has several altitude changes leading to temperature changes. When you're hiking in the mountains, especially through the cloud forests or summiting a volcano, you want to make sure to pack a sweatshirt at least.
You'll want to pack a raincoat as well, even when it's not rainy season, as it still rains in the jungle. A light rainjacket will make your trip through Costa Rica so much better.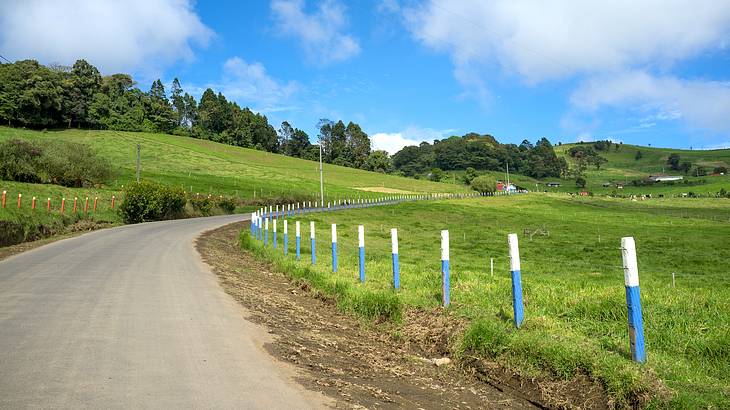 Use Waze to get around Costa Rica
When navigating through Costa Rica, Waze is the best app to use. It gives the best directions and uses the most direct route.
You may not always get service or wifi while driving through Costa, but you can set your route beforehand, and it will still get you to where you need to go once you lose service.
This is a great tip for traveling in Costa Rica and other places that may have spotty reception.
Throw your toilet paper in the garbage
Most toilets in Costa Rica will urge you to put toilet paper in the garbage can. This is because the plumbing can get clogged up easily.
Many toilets, especially public ones, will have a sign politely reminding you not to flush the toilet paper or any other non-human waste products. This is normal throughout Central America as well as Costa Rica.
Tap water is safe to drink
Throughout most of Costa Rica, it's safe to drink water straight from the tap. This is especially nice when you like to carry your own reusable water bottle around.
Most places will let you know either way if it's safe to drink or not. If you are wary of drinking the tap water, you can always ask, and you can always revert back to drinking tap water.
There are also reusable water bottles that come with a filtration system built into them; these are ideal when traveling through other countries.
Brink plenty of water
Drink more water than you normally would; being in the heat and sun all day can really drain you.
The sun and humidity can make you super dehydrated way quicker than normal, even more so when participating in activities like hiking or surfing.
Even if you think you have been properly hydrating, drink more, maybe even drink a Gatorade or Powerade.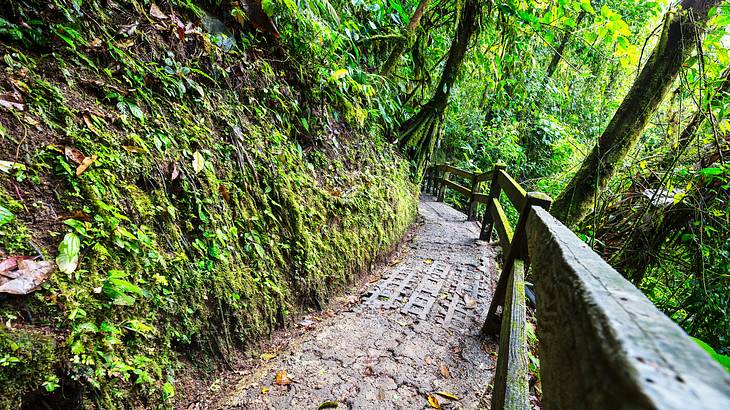 Pack good hiking shoes
When people first think of Costa Rica, they almost always think of the beaches. However, Costa Rica absolutely has some of the best and most beautiful hiking trails in the world.
Not only can you see some of the most gorgeous flora and fauna, but you can also see unique animals, distinct only to Costa Rica, and hiking is the best way to do it. There are all sorts of levels of trails throughout the country, but proper hiking shoes should be worn at all times.
Power outages are frequent
Similar to other Central American countries, the power outages in Costa Rica happen pretty frequently. Don't be alarmed or think something out of the ordinary is happening; that's just part of being in Costa Rica.
This is one of those Costa Rica tips for travelers that people tend to forget about. This is especially prevalent during the rainy season, which runs May through November.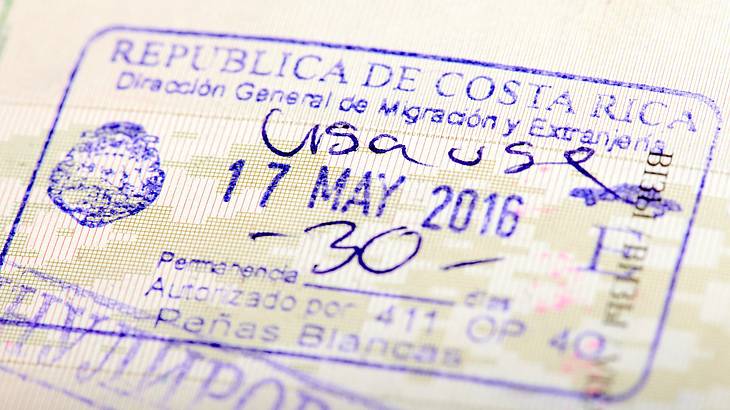 Bring a (copy) of your passport everywhere
You will always want to carry ID on you in Costa Rica; officers are allowed to ask you for your documents at any time. It is also a good idea to keep photos of your documents locked in your phone.
Especially if you are renting and driving a car, officers can pull you over and ask for your documents, and your driver's license is only valid if you are also carrying your passport.
Most places accept credit and debit cards
Many places, including small "sodas," will accept credit and debit cards. However, it is certainly always a good idea to carry cash on you. Though this is a small tip, some people forget.
Don't forget to let your bank and credit card company know that you will be traveling in Costa Rica; it's not fun when your card unexpectedly gets declined due to suspicious activity.
Bugs are everywhere
There is no getting around it; mosquitoes are everywhere in Costa Rica. There are various ways to protect yourself, like using mosquito netting and bug spray and wearing light and long clothing.
There are various diseases people can get from the mosquitos in Costa Rica, including Malaria, Dengue Fever, Chikungunya Virus, and Zika. However, it is pretty uncommon, and most are not life-threatening.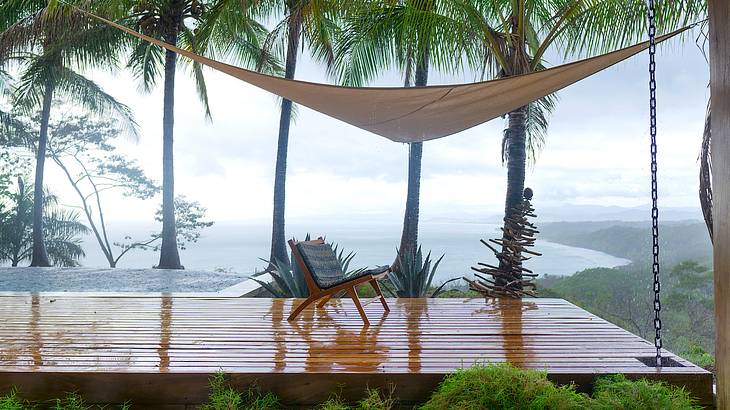 Travel in the off or rainy season
As mentioned before, Costa Rica is not a cheap vacation. However, you can lessen the blow by traveling during the "rainy season." Traveling in the off-season is the best way to save money on accommodation and booking activities.
It's also worth mentioning that it doesn't rain all day, every day during the rainy season, so it won't be like you're traveling and getting rained on all the time. The rainy season looks more like heavy rain once a day or so. Don't forget to pack the raincoat, though!
Get insurance
Getting any type of insurance when traveling is a good idea, especially in Costa Rica. You can get travel insurance when buying your flights, and you can always ask accommodations about cancellation policies, just in case.
When you rent a car, you automatically have to buy third-party insurance. However, it's a good idea to get travelers insurance in general just in case something were to go wrong.
Public transportation is pretty reliable
Costa Rica has a really good bus system. If you don't want to rent a car or ATV, the bus is easy and cheap to use.
Though it might take longer to get to places, they are safe and reliable and a great way to meet locals. Plus, it gives you the chance to get around like much of the locals do and see more of the country.
Traveling by bus will also help you save money if you're traveling on a budget.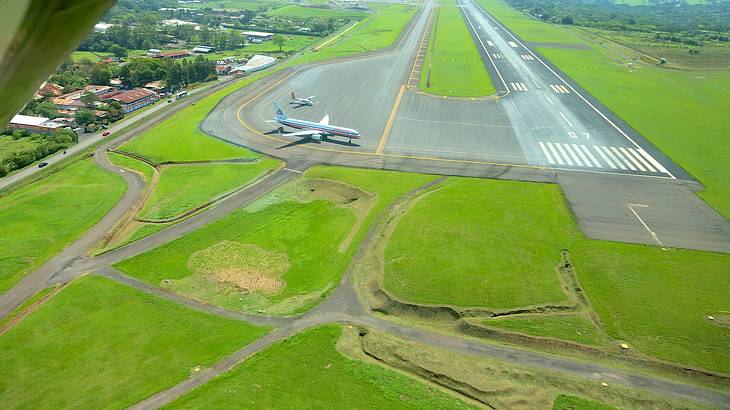 If you're flying into San Jose, make sure it's Costa Rica
The two main airports in Costa Rica are Liberia and San Jose. San Jose is the capital city of Costa Rica, and the international airport code for San Jose International Airport, Costa Rica, is SJO.
Many people accidentally book flights to San Jose, California, and it is a very expensive mistake to fix. So, before you hit that confirmation button, make sure you're flying into SJO.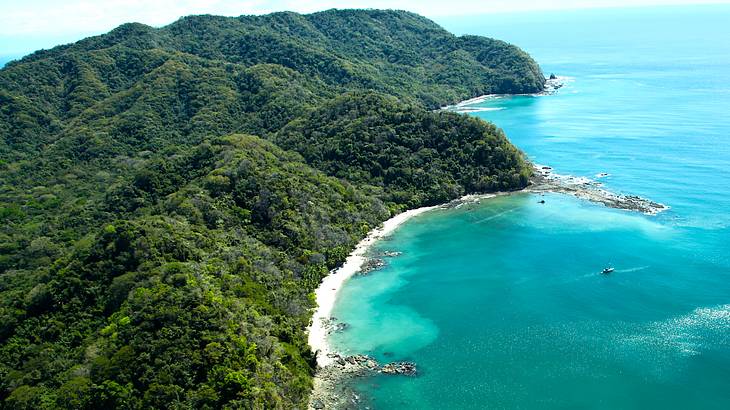 Visit Costa Rica's Blue Zone
Costa Rica's Nicoya Peninsula is known as a Blue Zone, and there are only 5 Blue Zones in the world. "Blue Zones" have the longest life expectancy on Earth and are considered the happiest and most content population of people.
You can't visit Costa Rica without visiting this unique area and its top landmarks. Maybe some of the happiness and contentment of the culture will follow you home.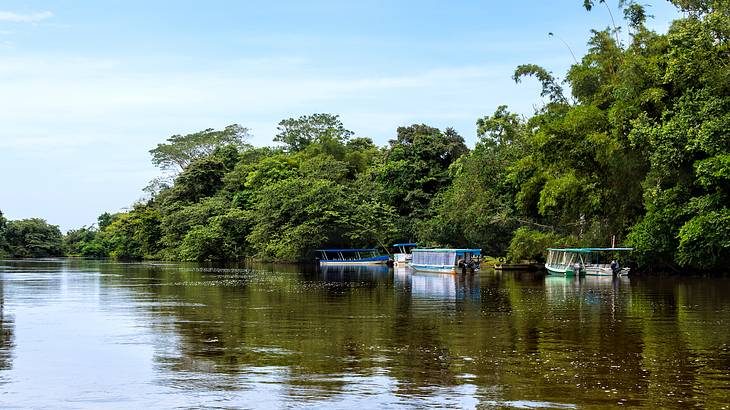 Pay for a local guide
Many of us like going on solo adventures and hikes, and while most likely you'll be safe and sound, doing so in Costa Rica, you will probably also miss out on a lot.
Hiring a local guide will ensure you see the best of the local wildlife, flora, and fauna. Many of the animals people flock to Costa Rica to see can remain very well hidden, and you don't want to be disappointed.
Hiring a local guide will help you see and learn a lot more than going at it alone.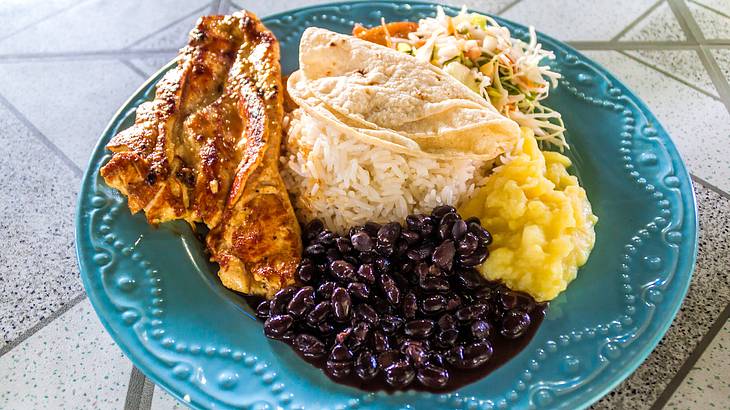 Try a Casado
A Casado is a quintessential and traditional Costa Rican meal. You can find them in sodas, restaurants, cafes, and other establishments.
The meal consists of rice, beans, plantains, tortillas, a salad, and a source of protein. You can typically choose from chicken, beef, pork, or fish, or just have extra veggies if you're vegan or vegetarian!
You can't travel through Costa Rica and not try their traditional meals!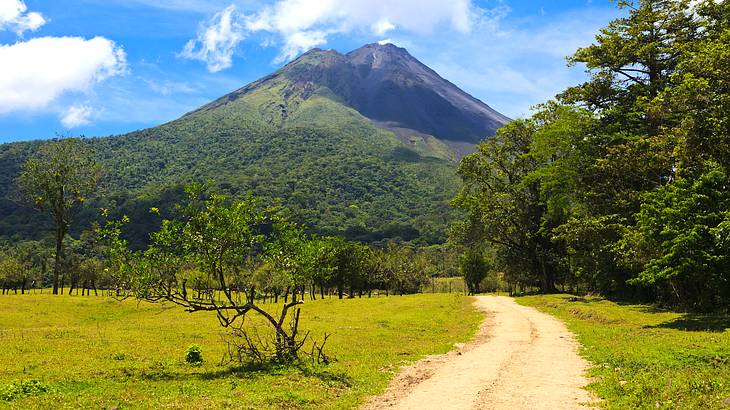 Bring a bandana or mask
Bring a bandana or mask, and this isn't just due to Covid. Costa Rica has many dirt roads, and they can get pretty dusty, especially during the dry season, which runs from November to April.
The bandana or mask will come in handy on these dirt roads, especially if you are on a quad or dirtbike.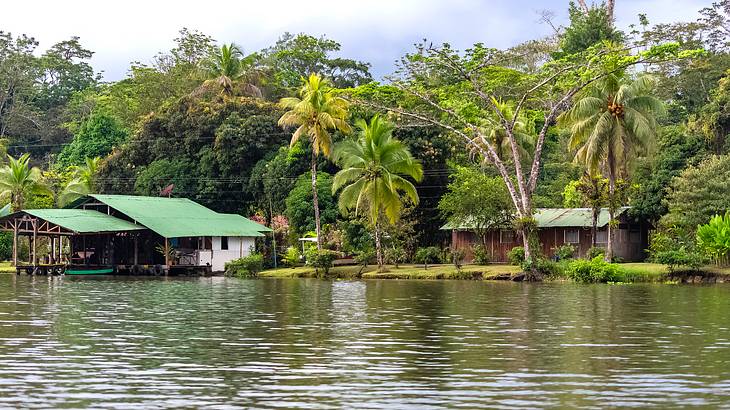 Respect the locals
The locals in Costa Rica, known as Ticos or Ticas, have a lot of pride and respect for their country, especially when it comes to the natural beauty of it.
The locals include more than just people, with so much biodiversity, you want to respect the animals and nature, too.
For example, always take your trash with you, don't leave anything behind, and resist the urge to take nature with you, unless it is in pictures.
In Summary
These are the very best travel tips for Costa Rica. The country is breathtakingly gorgeous, and you'll surely want to see and do as much as you can.
If you want to make your trip fun and effortless, follow the above tips for travel to Costa Rica, and you will indeed be living the Pura Vida lifestyle.
Give us feedback about this article
More visual stories related to this article:
---
---
Want to keep exploring?
Subscribe for discounts on tickets and hotels and our latest guides.
Thank you for subscribing
We will be in touch soon with discounts on tickets and hotels and our latest guides.
Want to keep exploring?
Subscribe for discounts on tickets and hotels and our latest guides.
Thank you for subscribing
We will be in touch soon with discounts on tickets and hotels and our latest guides.
Related Articles