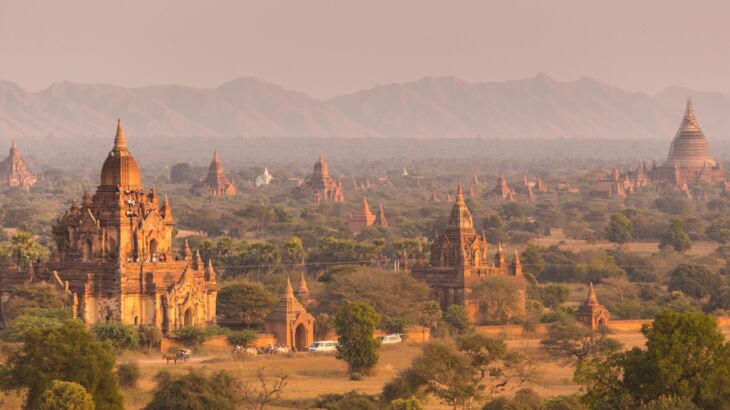 Asia is the largest continent in the world, with up to 48 countries in total. It has an impressive mix of some of the most expensive places to travel to, with countries like Japan and Singapore, and some of the cheapest, such as Laos and Cambodia.
With tourist sites like the Taj Mahal in India, the Great Wall of China, and Angkor Wat in Cambodia, you have a lot of exploring to do, especially if you are visiting Asia for the first time. You will also never run out of options when you are looking for landmarks to explore here!
In this article, we are going to focus on the cheapest countries in Asia to visit for travellers who are on a budget, such as backpackers.
Even though almost every country in Asia is worth visiting as most contain amazing cities and sites, this does not mean that every traveller can afford to go to each one individually. Most of the countries listed below can be found in Southeast Asia specifically.
15 Cheapest Asian Countries to Visit
Countries Map
Using the map below of countries, you can explore all the countries.
In Summary
Asia is the place you want to be if you are interested in witnessing some of the earliest architecture and ancient empires of the world that are still in existence. You will find historical sites, with each giving you a history lesson of how Asia has grown to be what it is today.
If you are on a tour of Asia, to make your budget-friendly travels even better, I recommend visiting southeastern countries first before travelling to the more expensive parts of Asia. With the right budget and adequate planning, Asia can be your perfect holiday destination.
I hope this helps you plan your trip to Asia better, especially if you are on a strict budget!
This article was edited by Loredana Elena.