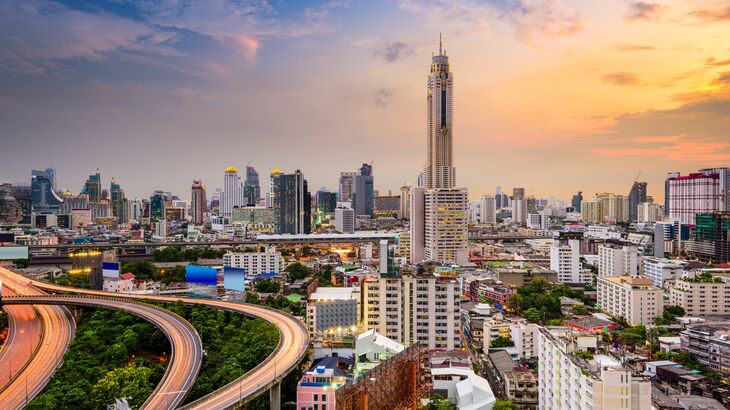 Bangkok has a rich culture and history and many breathtaking places to visit worthy of a spot on your Thailand bucket list. This 3-Day Bangkok itinerary includes almost all of the sites and activities you wouldn't want to miss out on as a first-time visitor to the city.
From temples and a palace to restaurants and markets, I made sure to provide you with the most interesting stops for a short trip to the vibrant, exciting and intense capital of Thailand so that you can make the most of your time here.
So, whether you have a layover or a few days to spend in Bangkok, do print out a copy of this itinerary (or download a version to your phone) to be able to refer back to it when you need.
Note: If you only have one day to spend in Bangkok, I would recommend you focus on the first day of this itinerary. You can easily do any day or mix-and-match the activities each day to suit your interests and needs.
Also, if you're tired of the heat and crowds in Bangkok, why not consider a day trip to the temples in Ayutthaya or head up North for a few nights in Khao Kho, Thailand?
3 day itinerary
Average of 4 stops per day
Bangkok 3 Day Itinerary
Bangkok Map
Using the map of Bangkok, you can explore all the days and stops.
This article was first published on Jul 26, 2019 16:38 UTC.
For more interesting articles about Thailand, read: