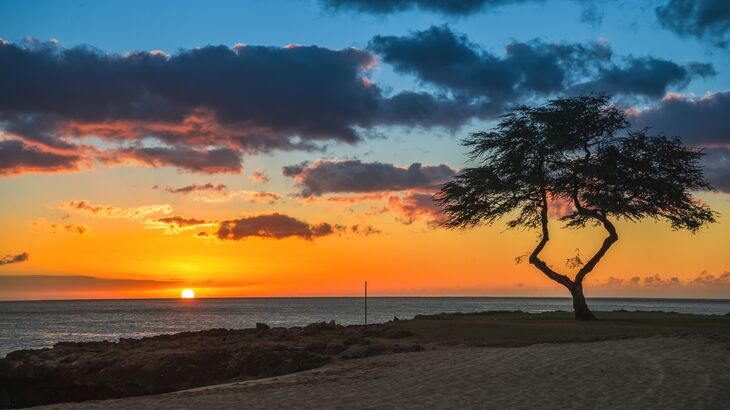 Oahu is known as "the gathering place," and it's hard not to see why. Popular with tourists and locals, Oahu is an island with thick, plush jungles, big-wave surfing, gorgeous beaches, and plenty of places to relax.
Surfing, swimming, snorkeling, and hiking are just some of the things you can do on the beautiful island of Oahu. You can also find more extreme adventures if you want to explore more of Oahu.
One of the most popular and free things to do here is to watch the sunset on Oahu. The sunsets are magical, and it brings everyone together to end the day.
If you are unsure where the best sunsets in Oahu, Hawaii, are, you'll have to continue reading to find out!
15 Best Places for Oahu Sunsets
Oahu Sunset Locations Map
Using the map of Oahu sunset locations, you can explore all the sunset locations.
In Summary
Oahu is one of the most popular destinations when visiting Hawaii, and there are plenty of reasons why. You can learn to surf, go hiking or fishing, visit volcanoes, scuba dive, snorkel, and swim.
After a full day of exploring Oahu, catching a sunset is the best way to end the day. Locals and visitors all love to take the time to find a special spot to watch the grand finale of the sun setting over Oahu.
Whether you want to watch the sunset from the beach or the top of a hill, there are plenty of places to see the sunset in Oahu. Anywhere on the west coast of the island will give you a wonderful show, but this list will help you pinpoint the best spot and vibe for you.
This article was edited by Loredana Elena.
For more interesting articles about United States, read: