20 Best Excursions in Puerto Rico for Every Traveler
Destguides may receive commissions from purchases made through affiliate links in this article.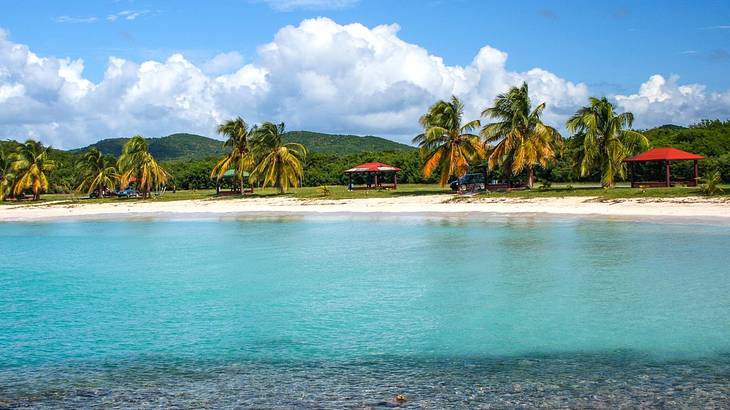 Puerto Rico is a Caribbean island and a popular tourist destination. When visiting, you'll find stunning beaches, friendly locals, and lots of unique activities to try.
Planning what to do during your trip is relatively easy, as you can find an array of Puerto Rico excursion packages to book. From sightseeing tours to snorkeling trips and day trips into the rainforest, there's no shortage of exciting things to do.
To get an idea of what's on offer, keep reading to discover the best excursions in Puerto Rico for every type of traveler!
20 Best Tours in Puerto Rico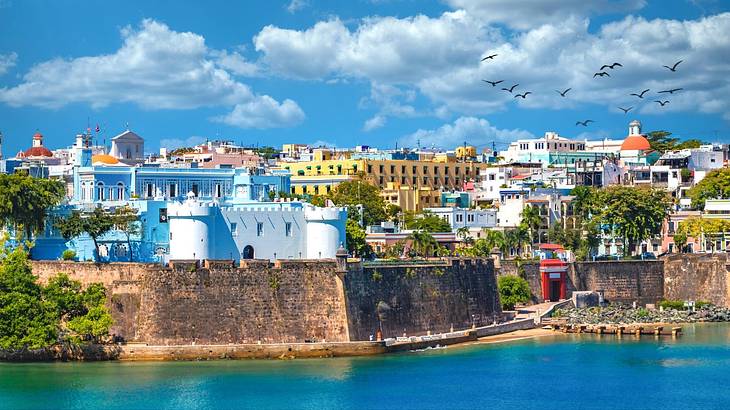 Sightsee on an Old San Juan walking tour
San Juan is Puerto Rico's capital and its largest city. The vibrant destination has great shops and eateries, plus bars and clubs. You can also find many historic landmarks and amazing architecture in Old San Juan.
The best way to explore this part of the city is by going on an Old San Juan walking tour. During the two-hour tour, you'll be taken to a variety of landmarks, including La Fortaleza and La Puerta de San Juan. You can also wander along the scenic Paseo de la Princesa.
If you're considering booking one of numerous Old San Juan tours, going on a historical walking tour is one of the best options!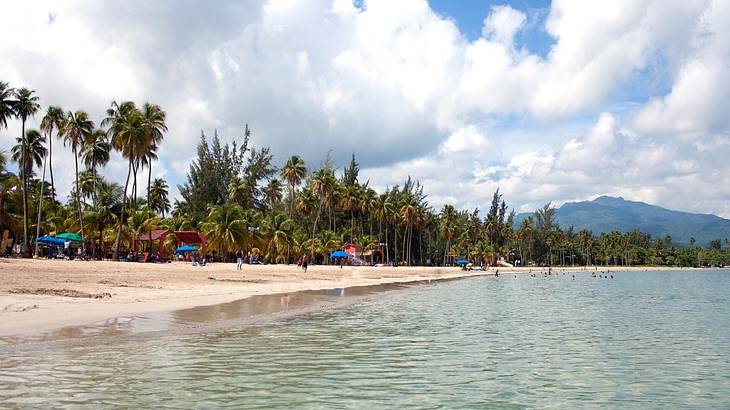 Spend the day at Luquillo Beach
Luquillo Beach is a tropical beach located near El Yunque National Rainforest. While you can venture to the beach yourself, going on a day trip to Luquillo Beach is also a fun idea.
This trip includes a guided tour of parts of the El Yunque National Forest, where you'll discover a natural pool and waterslide! After a scenic rainforest walk, you can head to the beach to swim and sunbathe. Conveniently, this tour offers hotel pick-up and drop-off from popular tourist areas.
Explore the rainforest on an El Yunque National Forest trip
If you love exploring the outdoors, one of the best Puerto Rico tours to go on is an El Yunque National Rainforest adventure tour. There are numerous El Yunque National Forest excursions to choose from, meaning you're sure to find one that fits your needs and schedule.
No matter which you choose, you'll get to hike in the lush rainforest and swim beneath tropical waterfalls. Your guide will also help you discover some off-the-beaten-path spots that aren't known to the average tourist.
Spending the day or half a day in the beautiful El Yunque Forest is an unforgettable addition to your Puerto Rico itinerary.
Zipline at Toro Verde Adventure Park
A fun thing to do for adventure enthusiasts is trying the Monster Zipline experience at Toro Verde Adventure Park. Located in the jungle in Orocovis, the thrilling zipline course covers 8,300 feet and can send you through the forest at speeds of up to 95 miles-per-hour!
As you soar along one of the world's longest ziplines, you can take in the views of lush rainforest and greenery-covered hills. If you want a souvenir, you can purchase photos of your exhilarating zipline experience.
Look for petroglyphs on a tour of Cueva del Indio
An impressive natural landmark to see in Puerto Rico is Cueva del Indio. The prehistoric site features an extensive cave system and ancient petroglyphs. Scenes from the Pirates of the Caribbean movies were even filmed within the caves!
The easiest way to reach the attraction is by taking a Cueva del Indio day tour from San Juan. Once you arrive, you can explore the rock formations, discover petroglyphs on the cave walls, and snap some unique photos.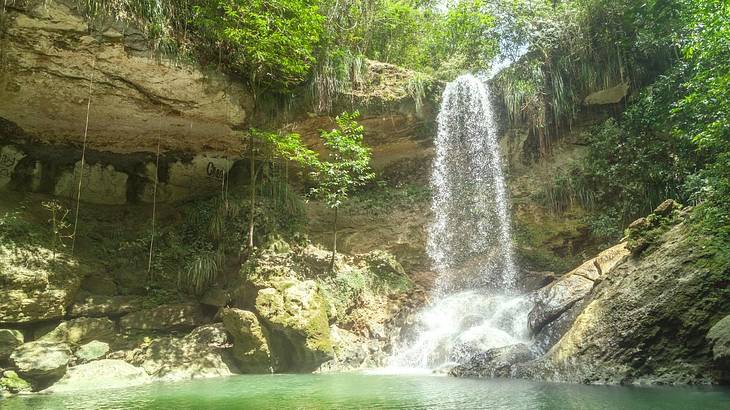 Hike to waterfalls on a Gozalandia Falls excursion
Gozalandia Falls is a collection of waterfalls located in San Sebastian near the west coast of Puerto Rico. If interested in viewing the natural landmark, taking a Gozalandia Falls day tour is recommended. The eight-hour day trip offers the chance to explore tropical jungles and hike scenic trails.
Of course, you can also see the falls and swim beneath them in tranquil natural pools. If you're feeling adventurous, there are some cliff jumps and rope swings around the falls too.
Ride an ATV at Campo Rico Ranch
Campo Rico Ranch, or Hacienda Campo Rico, is a former sugar cane farm that's surrounded by dense forest. A memorable way to get to know the area is by speeding around Campo Rico on an ATV adventure tour.
As you ride along the scenic terrain, you'll get to admire lakes, mangroves, and rainforests. You may even spot some wildlife. If you're after a thrill, exploring the forests and countryside on an ATV is definitely one of the most fun activities in Puerto Rico to experience!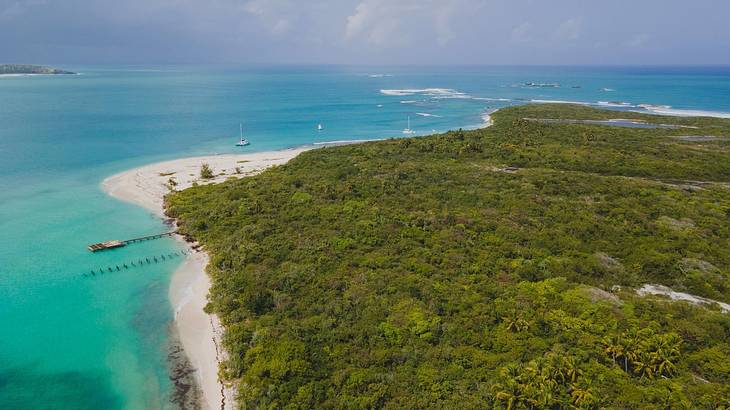 Venture to Icacos Island on a boat tour
One of the most stunning locations in Puerto Rico is Icacos Island, also known as Cayo Icacos. This uninhabited island just off of the east coast boasts sandy shores and clear warm ocean water that's perfect for snorkeling in.
One of the fun ways to reach the island is by treating yourself to a Cayo Icacos catamaran tour. On the boat ride there, you can enjoy beautiful coastal views and look through the boat's glass bottom to see the marine life below you.
Once you arrive, you can swim, snorkel among tropical fish, and sunbathe on the white sand beach. The boat is also equipped with waterslides!
Dive below the ocean on a scuba diving excursion
One of the best activities in Puerto Rico for those hoping to spot sea creatures is scuba diving. If you've never dived before, opting for a beginner's scuba diving tour in San Juan is recommended.
A certified instructor will teach you the basics before taking you below the ocean surface to discover the aquatic life that lives there. Creatures to see include sea turtles and a variety of tropical fish. A GoPro is also used to record all of your underwater adventures!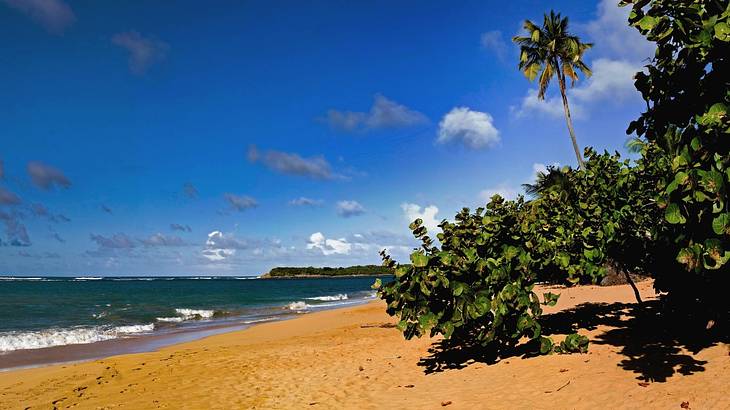 Island hop on an Isla Verde jet ski tour
Isla Verde is located just 15 minutes from central San Juan. It's a great place to join a jet ski tour as it has easy access to San Jose Lagoon and other waterways.
You can jet ski to five different islands, sail through mangroves, and finally reach the relaxing beach of Pinones. Jet skis can be driven individually or as a couple. You'll also be accompanied by a guide who can take you to the most beautiful spots.
Go on a Bio Bay kayak tour in Vieques
If you want to fully explore Puerto Rico, you have to visit some of the mainland's surrounding islands. An island just off the east coast that's well worth a visit is Vieques.
This location has a wildlife reserve and is home to the magical Bioluminescent Bay. Also known as Bio Bay or Mosquito Bay, the water here sparkles with natural blue lights due to the presence of Pyrodinium bahamense.
The optimal time to see this natural Puerto Rican landmark is after dark and a fun activity to enjoy in the neon waters is kayaking. By taking a Bioluminescent Bay clear bottom kayak trip, you can sail in the waters, taking in the views beneath the boat and around you. The starry night sky above is sure to amaze too!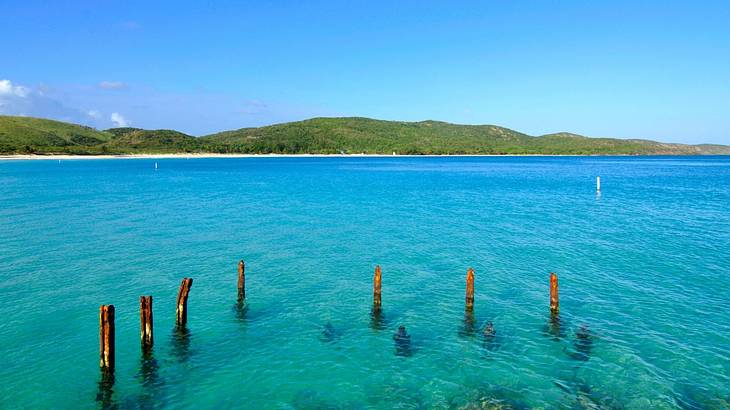 Interact with sea turtles in Culebra
Another Puerto Rico tour that's perfect for those who want to see marine life is a snorkeling tour of Culebra Island. Culebra is one of the larger islands near the east coast that features multiple snorkel beaches.
During your Culebra trip, you'll paddle kayaks through the waters of the Luis Peña Nature Reserve. You can then hop in the clear waters to snorkel surrounded by green sea turtles. Pretty coral reefs and tropical fish will also be visible around you.
Sip on local rum during a rum tasting experience
Rum making is an age-old tradition in Puerto Rico, and it's known as one of the world's top rum producers. If you want to taste the best spirits the country has to offer, booking a rum tasting experience is a must!
The tasting takes place at the Hacienda Santa Ana estate and features Ron del Barrilito rums. Along with a tasting session, you can sip on rum cocktails and tour the estate.
Due to alcohol being involved, this Puerto Rico excursion is only suitable for travelers aged 18 or older.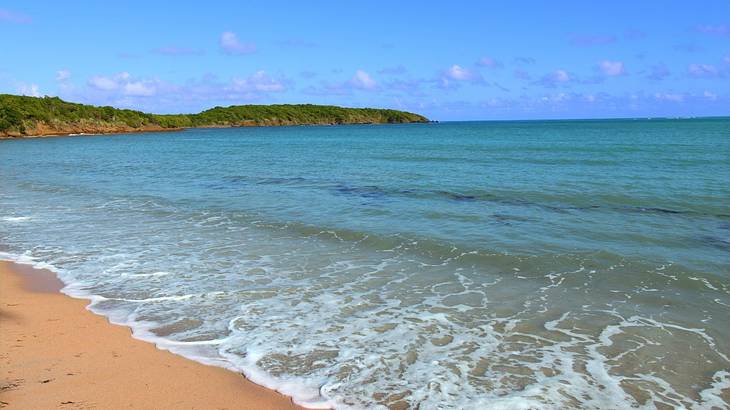 Swim with marine life on a snorkeling trip
Snorkeling in Puerto Rico is an incredibly popular activity for visitors of all ages. You can find a multitude of great snorkel spots across the country, and numerous snorkeling tours are available to book. Places to snorkel include Flamenco Beach, Condado Beach, Seven Seas Beach, and the waters of Cayo Icacos.
No matter where you snorkel, you're guaranteed to see coral reefs and an array of marine life. Aquatic animals you could see range from sea turtles and octopuses to spotted eagle rays and colorful fish.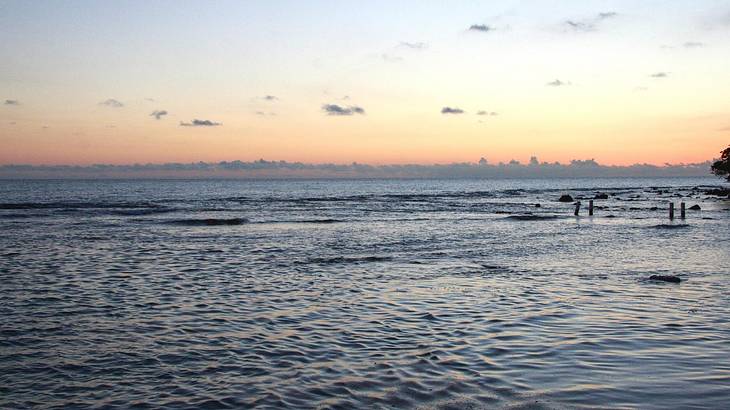 Watch the sunset on a Puerto Rico cruise
Puerto Rico has a scenic coastline, and what better way to enjoy it than by luxuriating on a sunset cruise? As you board the high-end catamaran boat in San Juan, you'll be greeted with a glass of sparkling wine or rum punch.
You can then relax as you sail through San Juan Bay and past Castillo San Felipe del Morro and La Fortaleza. During the sail, you can also admire the views as the sun sets over the ocean turning the sky shades of pink, orange, and red.
Eat delicious dishes on an Old San Juan food tour
Puerto Rican food tours are one of the best types of experience to book when visiting the country. If you can't decide which to choose, going on an Old San Juan food tour is a great idea!
You'll be taken by a guide to several local eateries, where you can try classic dishes, like mofongo with fried plantains. You'll also be treated to a rum cocktail. In addition, as you go from place to place, you get the chance to see various Old San Juan landmarks.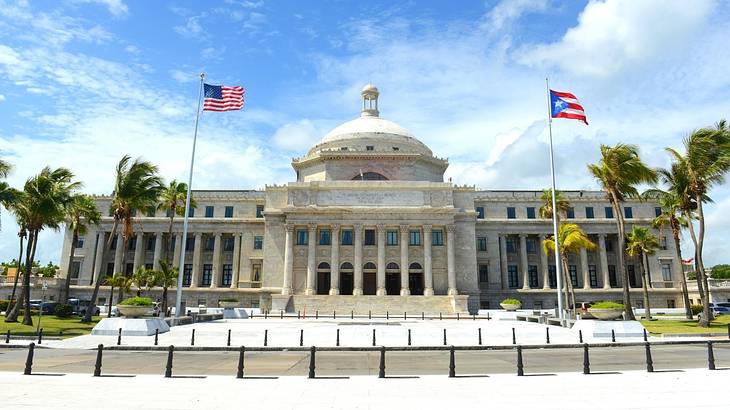 See the best of Puerto Rico on an island tour
Going on a Puerto Rico island tour is an ideal way to see everything the country has to offer. This experience is especially memorable as it's run by a local guide who will take you to some attractions only known to residents. They'll also tell you fun facts about Puerto Rico traditions and culture.
Places to visit include Parque Historico Cueva Maria de la Cruz, El Yunque National Forest, and the Puerto Rico Capitol (El Capitolio.) At each stop, your guide will provide extensive background information on everything you see.
Visit Manati and natural caves on an Arenales Caves excursion
The Arenales Caves are another of the well-known cave systems in Puerto Rico. They are located in the Vega Baja region, 30 minutes from the city of Manati.
By taking an Arenales Caves adventure tour, you can visit both the beautiful underground caves and Manati. Your trip starts with a river trek to the caves. Once you arrive, you can swim in the tranquil waters and admire the natural beauty of the caves.
Afterward, you'll head to Manati, where you can enjoy a delicious lunch and explore the city a little.
Immerse yourself in art on a Puerto Rico urban art tour
Puerto Rico has many stunning murals in its urban cities. When in San Juan, a perfect way to see these works is by joining an urban art tour. Your guide will take you to some of the most beautiful street art pieces, where you can snap unique photos.
If the murals have inspired your creativity, you're in luck! This experience also includes a paint-and-sip art class where you can create your own masterpiece.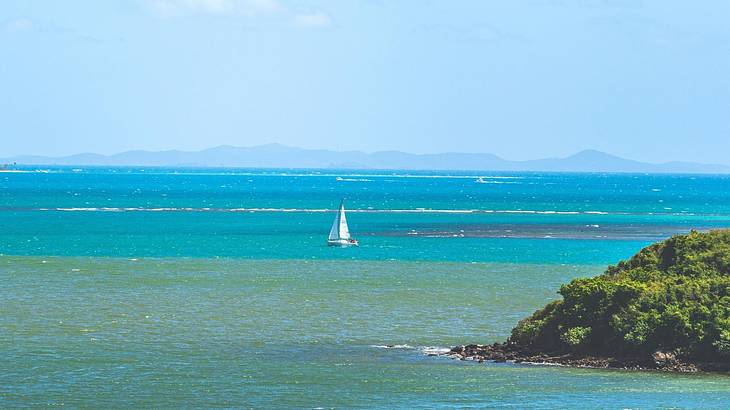 Sail around Puerto Rico on a private sailing excursion
Going on a private sailing excursion is a luxurious way to see the Puerto Rican coastline. Aboard the sailboat, your experienced captain will take you past coastal landmarks in Old San Juan.
You can then sail out into the more open ocean, where you can admire the views or hop in the water to snorkel. As you sail, you may see dolphins as well.
In Summary
This list of the 20 best Puerto Rico excursions should give you an idea of how many things there are to do on this Caribbean island. From snorkeling and scuba diving to hiking in rainforests and enjoying a sunset cruise, you'll find an excursion for everyone in PR!
Give us feedback about this article
Read more articles about Puerto Rico:
---
---
Want to keep exploring?
Subscribe for discounts on tickets and hotels and our latest guides.
Thank you for subscribing
We will be in touch soon with discounts on tickets and hotels and our latest guides.
Want to keep exploring?
Subscribe for discounts on tickets and hotels and our latest guides.
Thank you for subscribing
We will be in touch soon with discounts on tickets and hotels and our latest guides.
Related Articles