Top 17 Best Outdoor Activities in Berkeley, CA
Destguides may receive commissions from purchases made through affiliate links in this article.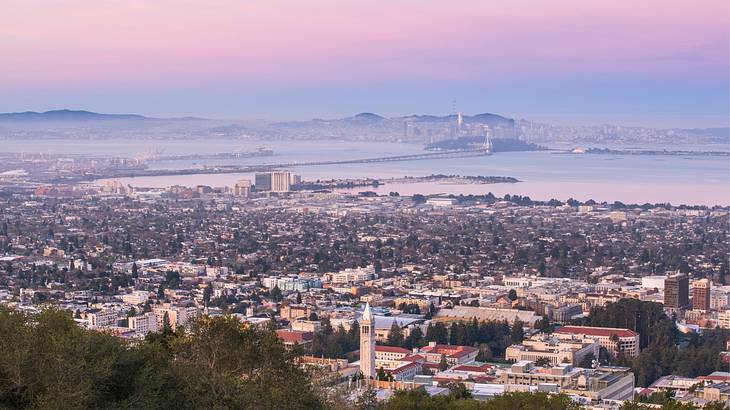 Berkeley is truly a city with a big heart. It is located on the eastern shore of San Francisco Bay, California. It is considered one of the most socially liberal cities in the US and is home to the University of California's (UC) oldest campus.
From towers, museums, and legendary libraries, the UC campus gives Berkeley an exciting youthful feel. Many parks, forests, and hiking trails can be found in and near the green city. Whether you come with your kids or alone, you won't run out of outdoor activities in Berkeley, CA to do.
As San Francisco is only a stone's throw away, the chance to see the Golden Gate Bridge with its surroundings and the other nearby famous California landmarks should not be missed. Berkeley has more to offer than it might seem at first, so continue scrolling to learn more!
17 Berkeley Outdoor Activities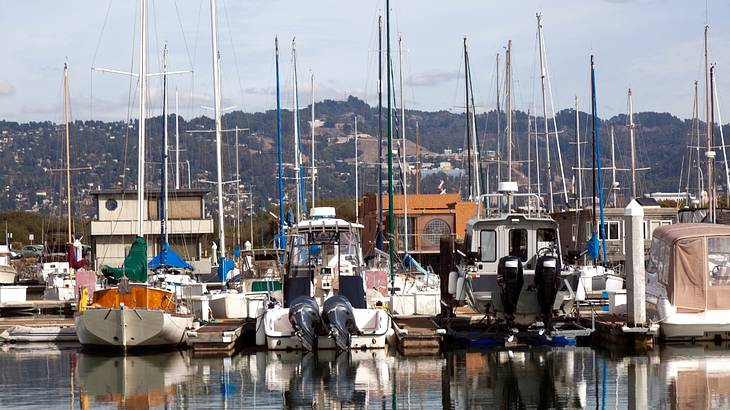 Go Wild in Adventure Playground
Adventure Playground is an urban park located at the Berkeley Marina. From zip lining to climbing to sliding, the outdoor park makes sure your kid has the best time possible.
For the creative-minded, the adventure park offers a possibility to build your own playground. It's one of the only places in the US where school-age children are allowed to paint, hammer, and saw. Don't worry; it's low risk, and your young architect will be supervised.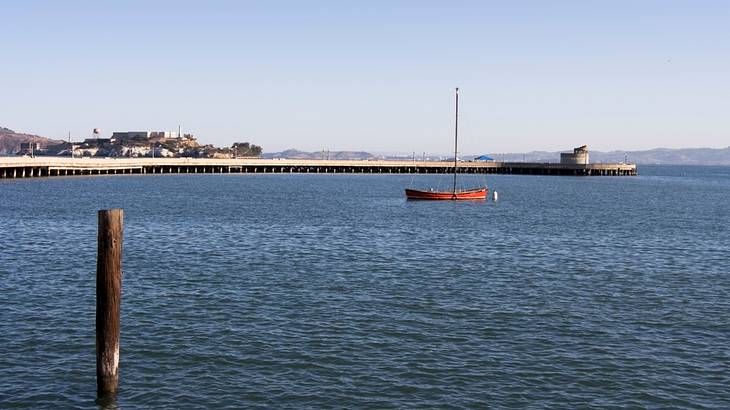 Take a Walk in Aquatic Park
Aquatic Park is a diverse 100-acre park that offers multiple different activities to unwind. If you're searching for an energetic break, you can find a disc golf course and an outdoor gym on the west side of Aquatic Park.
For a more relaxed time, the park offers a lovely picnic area and a walking trail. More than 67 acres of the park are taken up by a stunning lagoon where you can feel free to bring your boat or canoe.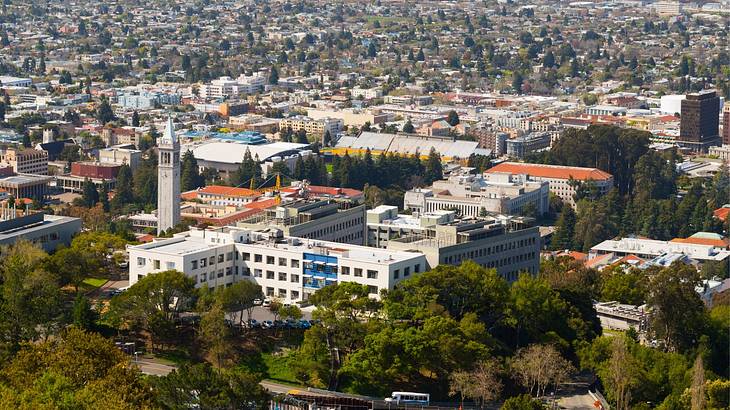 Explore Berkeley Campus
The campus of the University of California in Berkeley is packed with remarkable buildings from the 20th century. The campus is considered the central park of Berkeley and is loved by both the students and locals.
A great view of the whole campus opens from Sather Tower, the best-known symbol of UC Berkeley. Be sure not to miss the grand UC Berkeley Art Museum and Pacific Film Archive, either!
Meet the Community at Berkeley Farmers' Markets
Berkeley has three open-air farmers' markets that are open all year round. They're joyful meeting points where Californian farmers sell their locally grown goods directly to customers.
In addition to fruits and veggies, you can find pastries, nuts, juices, and much more. On top of all of that, Berkley's marketplaces are determined to recycle and compost as much as possible.
Held three times a week in three different locations, these gatherings should be on the top of your Berkeley to-do list.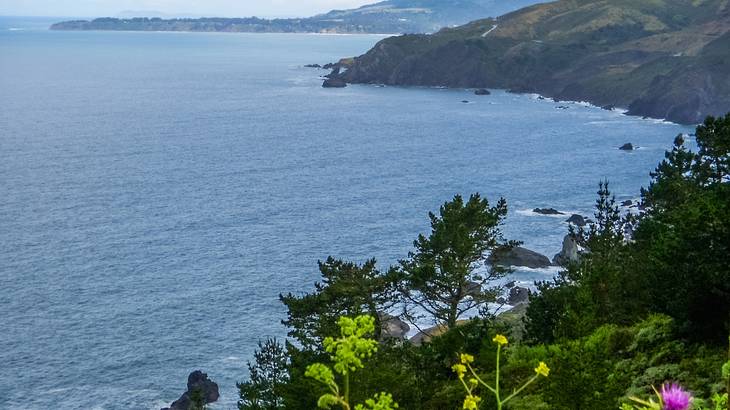 Hike in the Trails of Berkeley
There are 41 charming hiking trails in Berkeley, all of different lengths and sceneries. You can go by bike or on foot, and make it a multi-day camping trip or just a few-hour workout.
Challenging but gorgeous trails can be found around Mount Diablo State Park and Mount Tamalpais State Park. If you fancy a swim at the end of your hike, do the Wildcat Gorge and Lake Anza Loop.
Berkeley does not lack nature, so get your hiking boots on, and discover the area!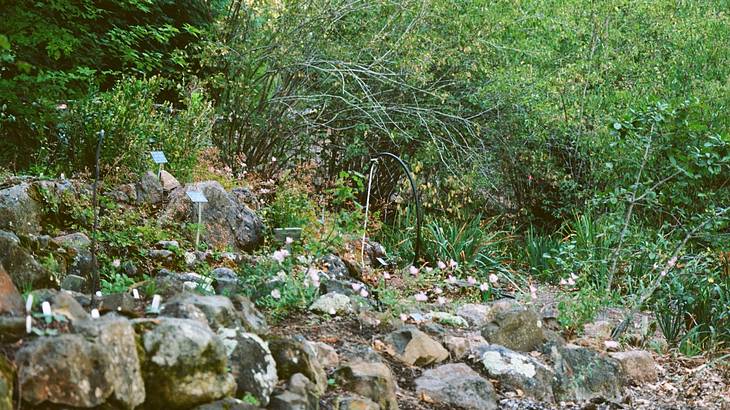 Explore Tilden Regional Park
Tilden Park is a 2,079-acre regional park located between Berkeley Hills and San Pablo Ridge. It is one of the best parks in Berkeley, California to visit.
Besides the forest, you can find a golf course, swimming lake, botanical garden, miniature train, and other exciting things to keep you busy while in nature.
To learn more about the ecosystem, head to The Environmental Education Center, where you can find informational programs and permanent exhibits about the region's ecology.
You're more than welcome to feed the animals on their miniature farm, too!
Admire the Historical Berkeley Rose Garden
Berkeley Rose Garden is a stunning park with 250 varieties of roses and 1,500 rose bushes. The garden was built to resemble a terraced amphitheater, and it offers views of San Francisco Bay and the Golden Gate Bridge, one of the most famous landmarks in North America.
The Berkeley Rose Garden is home to 4 tennis courts, a tennis picnic area, and hiking trails. The breathtaking park is a must-visit destination. Bring your whole family along, and don't miss the relaxing environment that Berkley Garden has to offer.
Learn About the Wildlife in the UC Botanical Garden
The UC Botanical Garden is a living museum with one of the most diverse collections in the United States. It is made up of more than 12,000 species of plants from all around the planet.
In addition, the Botanical Garden has various workshops and programs for you to get even more familiar with the blooming world around us. You can find the event list for their summer concerts and open-air markets on their website.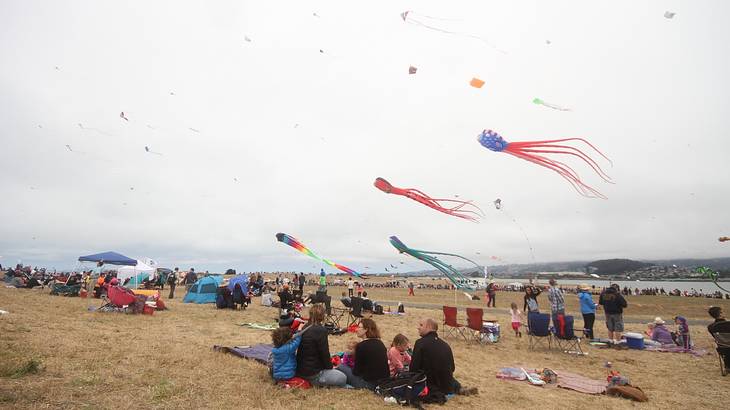 Fly a Kite in César Chávez Park
Located on the peninsula in Berkeley Marina, César Chávez Park is a spot with gorgeous panoramic views of San Francisco, Marin Headlands, and the Golden Gate Bridge. The park was named after the American civil rights activist and labor leader, Chávez.
You can find hiking paths throughout the park, in addition to picnic areas, a wildlife sanctuary, and a kite-flying site. The park is pet-friendly, too! You can find an off-leash dog area where your favorite can run around freely.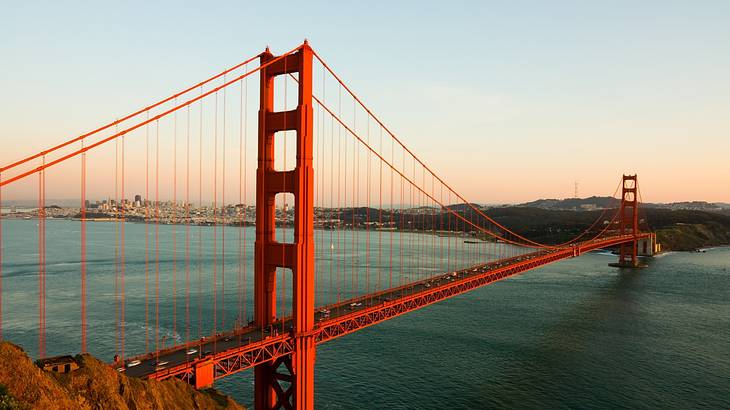 Visit the Famous Golden Gate Bridge
Being one of the most famous landmarks in the entire world, the Golden Gate Bridge has been featured in numerous movies and TV shows.
The legendary mile-wide construction connects San Francisco Bay and the Pacific Ocean and is perhaps California's most internationally known symbol.
Whether you decide to walk across the 227-meter high bridge or have a look at the Golden Gate Bridge Welcome Center, you simply cannot leave the area without having a look at the historic structure. It is a must on any San Fransisco itinerary!
Feel the Adrenaline in the Golden Gate Fields
Golden Gate Fields is a horse racing track located along the coastline of the San Francisco Bay Area. It is the leading thoroughbred racetrack in Northern California. There are events held here all year round, as it is a go-to place for excitement and adrenaline seekers.
The track itself lies on 140 acres of land in the cities of Berkeley and Albany. It has been featured in videos, movies, and novels, and should not be missed on your trip to Berkeley!
Rock Climb in Indian Rock Park
If you're looking to exert yourself, don't miss out on the chance to visit Indian Rock Park. It is situated in the Northbrae area in Berkeley and offers a nice challenge and great views over the San Francisco Bay Area.
The park is perfect for an open-air lunch, as it includes a picnic area with a fireplace and BBQ. It is open from the early hours of the morning until the late evening.
Be a Kid at Shorebird Park Nature Center & Adventure Playground
Shorebird Park Nature Center is a scenic outdoor area along the water with a nature center containing fish and other animal displays. The Park also has several play areas for kids and picnic sites dotted around.
The Adventure Playground, adjacent to Shorebird Park, is every Berkeley kid's dream. It is located at the Berkeley Marina and is free to use. It opened in 1978, and kids here can play among forts, ride the zipline or build structures, like clubhouses, out of recycled items provided on-site
Swim in Lake Anza
Lake Anza is a fresh-water lake in the beautiful Tilden Regional Park. The natural pool gets its water from springs and has a sandy beach, perfect for sunbathing. It is widely popular among visitors and locals, and for a reason!
During the swimming season, a lifeguard is there to make you feel secure while you enjoy yourself in the soothing water. Lake Anza has plenty of parking spaces, as well as changing rooms and picnic spots.
Have Fun in Codornices Park
Codornices Park is located in a charming hillside setting in Northeast Berkeley. As one of the first parks in the town, it has grown with time. Today, Codornices Park has basketball and softball fields, multiple diverse playgrounds, and BBQ picnic areas.
In addition, many hiking trails can be found in the forest. Codornices Park is connected to the Berkeley Rose Garden via an underground tunnel. As it has countless play options, it is the perfect place to visit with kids.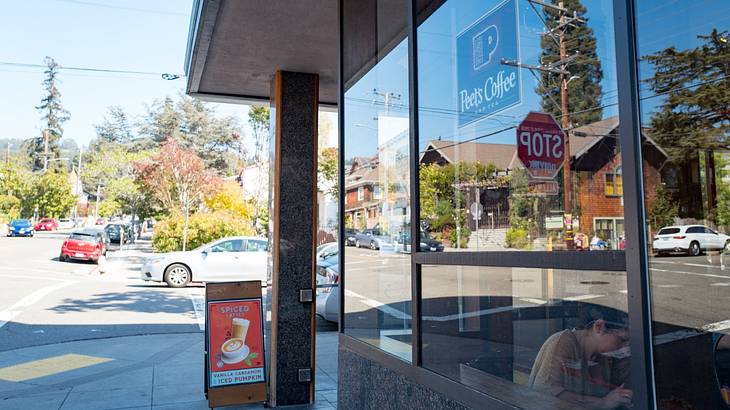 Spoil Yourself with a Good Meal
When it comes to food, Berkeley does not mess around. It is the birthplace of Peet's Coffee and Californian-style restaurant Chez Panisse.
As Berkeley is a student city, many great budget places can be found, too - Picante, Cheese Board Pizza, and Vik's Chaat Corner are only some examples.
The UC campus hosts numerous pop-up restaurants that offer excellent cuisine from all over the world. One thing is for sure - you won't leave Berkeley hungry.
Visit the Berkeley Flea Market
Berkeley Flea Market is an international outdoor bazaar in South Berkeley. You can find everything from art and ethnic cuisine to household goods. It is open from Saturday until Sunday, morning till evening.
The market has been around for nearly 50 years and continues to celebrate its existence with music, art, and a buzzing community. Food trucks, handmade crafts, and antiques bring together a diverse crowd.
To meet the lively community of Berkeley, head to the market!
In Conclusion
Berkeley is the perfect spot for a getaway. If you desire to get away from your busy work life but still fancy a bit of nightlife on the side, the youthful city on the shore of San Francisco Bay is just for you.
With stunning mountains and forests, Berkeley is a favorite among nature lovers. It is also a good holiday spot for kids, as it has more outdoor play areas and parks than you could count.
Be sure to bring your camera and come hungry! It is a city that won't disappoint.
Give us feedback about this article
Learn more about Berkeley:
More articles about California:
Read more articles about the United States:
More articles about activities:
More visual stories related to this article:
---
---
Want to keep exploring?
Subscribe for discounts on tickets and hotels and our latest guides.
Thank you for subscribing
We will be in touch soon with discounts on tickets and hotels and our latest guides.
Want to keep exploring?
Subscribe for discounts on tickets and hotels and our latest guides.
Thank you for subscribing
We will be in touch soon with discounts on tickets and hotels and our latest guides.
Related articles