35 Fun Things to Do in Gainesville, FL
Destguides may receive commissions from purchases made through affiliate links in this article.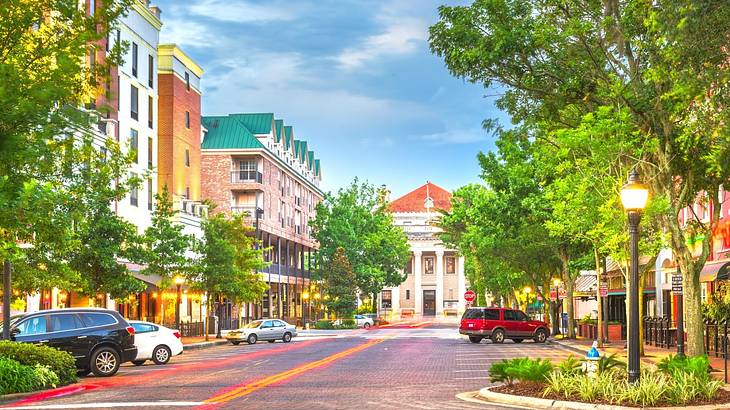 While many opt to visit Orlando or Miami when in Florida, the state has other great destinations, such as Gainesville. This city is a must-visit for outdoor enthusiasts due to the number of parks and nature attractions found there.
You'll find top cultural places like museums, plus bars, shops, and restaurants to check out as well. Interestingly, the city also has the largest alligator population in Florida!
Just a few of the numerous fun things to do in Gainesville, FL, include hiking nature trails, going to a horse retirement farm, and shopping at The Oaks Mall. To discover all of the memorable activities to try in Gainesville, keep reading!
35 Fun Things to Do in Gainesville, Florida
Gainesville, Florida, Things to Do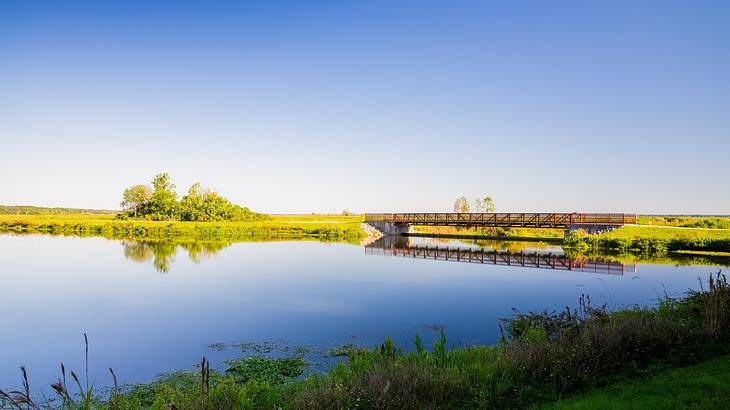 Search for alligators at Sweetwater Wetlands Park
Sweetwater Wetlands Park is a great place to go for a walk surrounded by nature. The park has boardwalk trails that take you across the wetlands and allow you to spot wildlife.
Animals to see include over 255 bird species, butterflies, and Florida Cracker Horses. If you look carefully, you're guaranteed to see alligators too.
Marvel at pretty butterflies in the Butterfly Rainforest
The Butterfly Rainforest is a 6,400 square foot display located in the Florida Museum of Natural History. The venue is home to hundreds of beautiful butterflies and birds that fly around in a rainforest-style garden.
If interested in visiting this attraction, purchasing a Butterfly Rainforest admission ticket in advance is recommended.
Purchase local wines at Bluefield Estate Winery
Located just a 20-minute drive from central Gainesville, the Bluefield Estate Winery is a local vineyard specializing in wines made from blueberries. At the vineyard, you can explore some of the scenic outdoor space before picking up a few bottles to take home.
You can choose from classic grape wines or their unique blueberry-grape wines. Other products like jams and salsas are also on offer.
Wander around the Kanapaha Botanical Gardens
One of the many exciting Gainesville, Florida, things to do is going to the Kanapaha Botanical Gardens. The 64-acre garden features 24 different floral and plant displays and is located next to Lake Kanapaha.
Collections to see include the largest herb garden in the Southeast United States and a stunning Chinese bamboo garden.
Learn something new at the Florida Museum of Natural History
Established in 1891, the Florida Museum of Natural History is one of the oldest and most popular attractions in Gainesville. During a visit, you can see exhibits on wildlife, fossils and dinosaurs, and science-related topics. There is also a selection of temporary exhibits which change frequently.
Discover an 1800s farmstead at Morningside Nature Center
Morningside Nature Center has a range of scenic nature trails to follow and also houses a living history farm that resembles a 19th-century farmstead. After wandering along some of the pathways, you can visit the farmstead to learn more about farm life in the 1800s. Kids can also help with some farm tasks, including feeding barnyard animals.
Hike in Devil's Millhopper Geological State Park
A great place to explore in Gainesville is Devil's Millhopper Geological State Park. The park has a dense rainforest with trails throughout, plus pine forests, streams, and a fascinating sinkhole. As you hike through the park, you're likely to spot wildlife too.
Look around the grounds of the Thomas Center
Formerly a private residence and hotel, the Thomas Center is now a cultural center. During a visit to this Mediterranean Revival-style building, you can walk through beautifully manicured gardens and go to on-site art galleries. A variety of events are also hosted during the year.
See animals at the Carson Springs Wildlife Conservation Foundation
An interesting place to visit in Gainesville is the Carson Springs Wildlife Conservation Foundation. Guided tours of the conservation park are offered, on which you'll see exotic animals, like tigers, cheetahs, and lemurs.
The foundation's goal is to support the conservation of endangered species. All proceeds from visits go toward these conservation efforts and the care of the animals at the park.
Grab a beer at Blackadder Brewing Company
If you're looking for a place to relax with a drink, going to Blackadder Brewing Company is a must. The microbrewery has around 12 of its brews on tap, plus some beers and ciders from other breweries.
While the brewery doesn't serve food, food trucks are often on-site, and fun events are held frequently, like trivia nights.
Relax with a drink at Swamp Head Brewery
Swamp Head Brewery is another of the great local breweries in Gainesville. The venue has a taproom where you can try a range of beers, and outdoor seating is available.
In addition, food trucks run by local vendors are on-site most days, serving delicious dishes to enjoy with your drinks.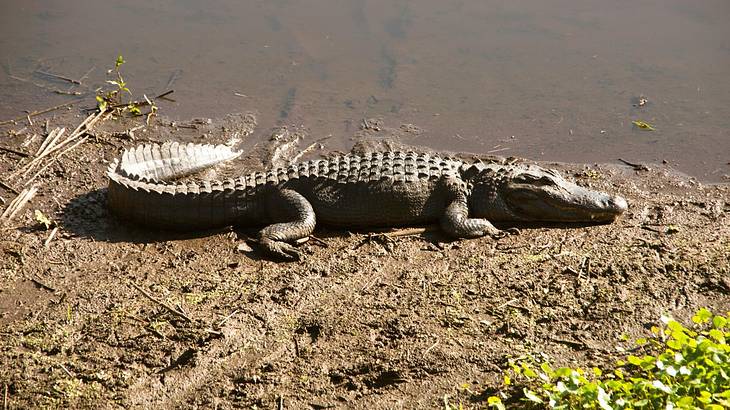 Follow La Chua Trail
One of the Gainesville, FL, attractions that's less well-known is La Chua Trail. Located in the Paynes Prairie Reserve, the 2.9-mile trail is easy for most activity levels and takes about an hour to complete. Along the way, you'll get to see wetlands, wildlife like alligators and birds, and the Alachua Sink.
Shop for local produce at the Haile Farmers Market
Operated by local farmers, the Haile Farmers Market is the ideal place to meet locals and buy some unique items. Products for sale range from produce and baked goods to craft items, like jewelry and pottery.
Other food items such as olives, dried fruit, and handmade chocolates can be purchased as well.
Get inspired at Cade Museum for Creativity and Invention
Cade Museum for Creativity and Invention has interactive exhibits and creativity labs that encourage innovation. The museum is very family-friendly, with activities for all ages.
Things to do include creating artworks, doing scientific experiments, and solving puzzles. There are also weekly events and programs for young children that will spark their curiosity.
Appreciate artworks at the Harn Museum of Art
Samuel P. Harn Museum of Art is located at the University of Florida. Opened in 1990, the museum houses a breathtaking collection of artworks within the 112,800 square foot gallery.
The permanent collection alone features 10,000 pieces, including sculptures, paintings, and multimedia pieces. Temporary exhibitions are on display as well.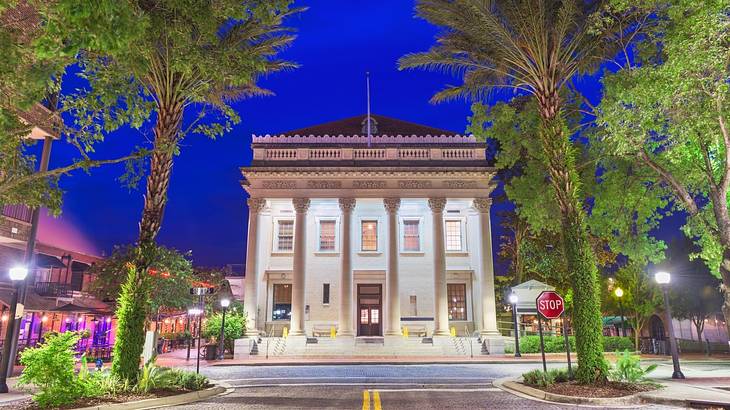 Check out Downtown Gainesville
Spending some time in Downtown Gainesville is a must when in the city. This area features boutique and independent shops, restaurants, and art galleries. Concert venues and theaters are also located downtown, which are worth checking out if you're looking for things to do at night.
Unearth unique products at the Artisans' Guild Gallery
The Artisans' Guild Gallery showcases locally produced arts and crafts pieces. A range of items are on display, including jewelry, pottery, and textiles. Currently, shopping in the gallery is by appointment only, but art markets are held frequently, which don't need an appointment to attend.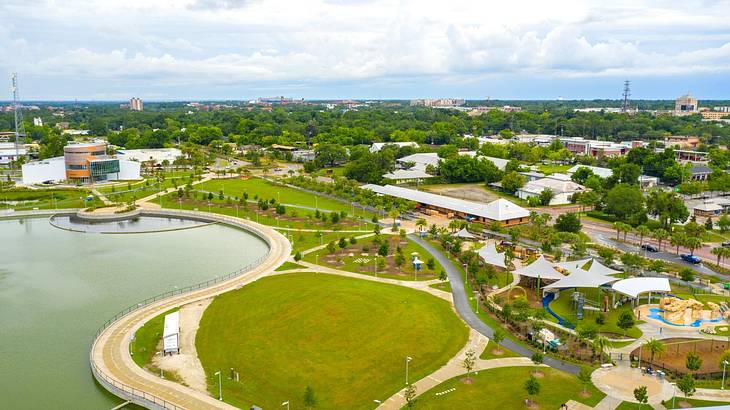 Hang out at Depot Park
Depot Park is a laid-back place to go for a walk or hang out on the grass. The park has a promenade that takes you around a scenic pond, and there are picnic areas and garden games on the lawns. If visiting with kids, you'll also find fun playgrounds and a splash pad.
Gaze at the stars at Kika Silva Pla Planetarium
Kika Silva Pla Planetarium is part of Santa Fe College. The attraction offers a look at the galaxies and will teach you more about astronomy and meteorology. Educational shows in the theater cover topics like solar eclipses, the Earth's climate, and space exploration.
Stroll around the Tu Viện A Nan Buddhist Statue Park
The Tu Viện A Nan Buddhist Statue Park was constructed in 2010 and features statues within a tranquil forest garden. The three Buddha statues found here were imported from Vietnam and are incredible to see.
Going to this serene park is a must if you're looking to relax a little after a busy day exploring Gainesville.
Meet bats at the Lubee Bat Conservancy
The Lubee Bat Conservancy is one of the many attractions in Gainesville, FL, where you can see animals. This location specializes in bat conservation and is home to 13 bat species, plus tortoises, corn snakes, and skinks.
During a visit, you can take a tour, meet the animals, and learn more about the creatures that live here and the organization's conservation efforts.
Go to the University of Florida Bat Houses
Another place to see bats in Gainesville is at the University of Florida Bat Houses. Species of bat to see here include Brazilian free-tailed bats, evening bats, and southeastern bats. The best time to see the bats is shortly before and after sunset.
Treat yourself to a shopping spree at The Oaks Mall
If you're looking to do some shopping, one of the Gainesville attractions you have to go to is The Oaks Mall. The shopping center has approximately 119 stores, including chains and local shops.
At the mall, you can find almost everything from clothes and beauty items to kids' products and homewares.
Unwind at Lake Alice
Lake Alice is a small scenic lake next to the University of Florida campus. Visiting the lake is a very relaxing thing to do, and you'll be able to see wildlife, including alligators, turtles, and birds. There are also a few walking trails around the lake, allowing you to take a peaceful stroll.
Look around St. Augustine Church
St. Augustine Church is a beautiful church that has colorful stained-glass windows, rustic wooden beams, and religious sculptures. If in the area, you can go inside the church to admire the architecture. Mass is also held daily.
Pick fruit at Rogers Farm
Another of the super fun Gainesville things to do for visitors of all ages is fruit picking at Rogers Farm. The farm is open for fruit picking from the fall through the spring, with strawberries being the primary crop available.
There's a pumpkin patch and a corn maze in the fall too. Various events are also held at the farm, like food truck festivals, markets, and seasonal events.
Find out about Gainesville history at the Matheson History Museum
Founded in 1994, the Matheson History Museum has exhibits on the history of Florida as a whole, Gainesville, and Alachua County. There's also the Matheson Library & Archives filled with documentation on local history.
Once you've viewed the exhibits and learned some new facts about the area, you can also visit Matheson House, which was constructed in 1867.
Dine at Curia on the Drag
A popular place to grab something to eat in Gainesville is Curia on the Drag. This plant-based eatery is a hit even among meat-eaters. Dishes to order include tacos, jackfruit quesadilla, yuca fries, and loaded tater tots.
Curia on the Drag also has an extensive tea and coffee menu, alcoholic drinks, and delicious vegan baked goods.
Sip cocktails at The Dime
The Dime is a trendy bar with a great cocktail menu. Many of the drinks available are unique creations thought up by the bar staff, and the beverage offerings change frequently. After enjoying your drinks, you can head next door to Arcade Bar to play some retro games.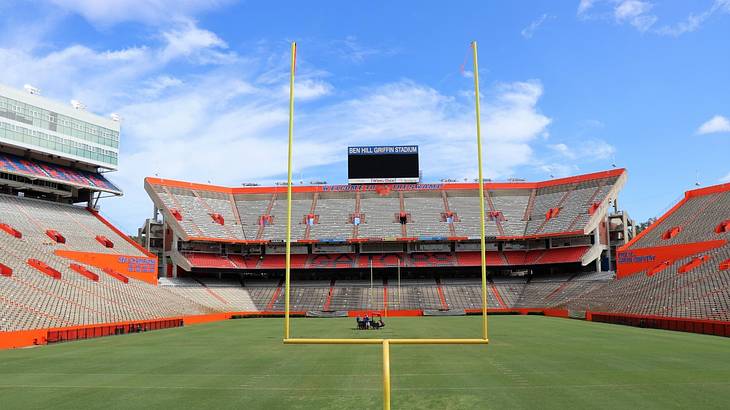 Watch a football game at Ben Hill Griffin Stadium
Gainesville is home to the University of Florida and has some collegiate sports teams in the area. One of the most popular teams to watch is the Florida Gators football team that plays at Ben Hill Griffin Stadium.
As the residents and students here are big Gators fans, the atmosphere at a game is guaranteed to be memorable.
Things to Do Near Gainesville, FL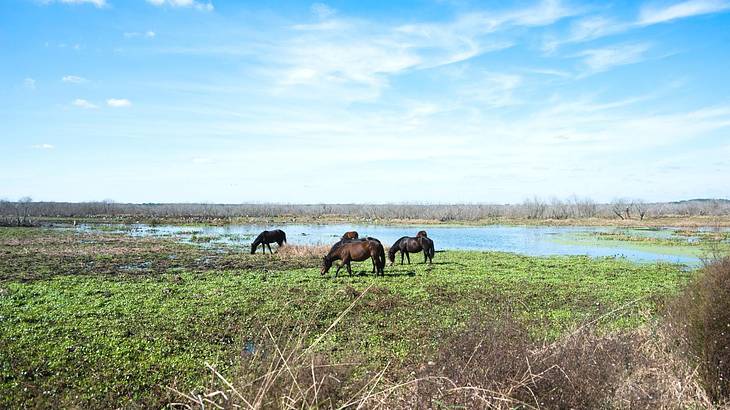 View wildlife at Paynes Prairie Preserve State Park
Going to Paynes Prairie Preserve State Park is another of the numerous Gainesville, FL, things to do outdoors. Covering 21,000 acres, the savanna park is home to a vast array of wildlife.
Animals to see range from bison, deer, and wild horses to alligators and 300 bird species. Along with following multiple nature trails, there's a lake in the park that's perfect for canoeing.
Say "hi" to the horses at Mill Creek Farm Retirement Home for Horses
Mill Creek Farm Retirement Home for Horses is one of the can't-miss attractions in Gainesville, Florida, for animal lovers. Located about 30 minutes from central Gainesville, the farm takes in rescue horses, and those that have retired from services like police patrol.
At the farm, you can meet the horses and feed them some snacks. Admission is free, but you must provide two or more carrots for the horses! Donations are welcomed too.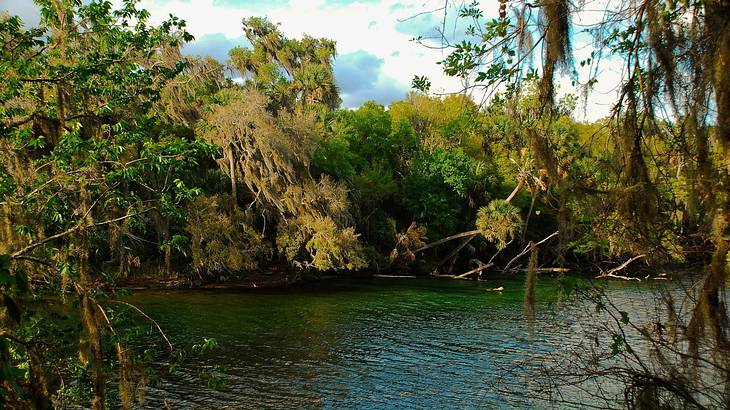 Enjoy outdoor activities at Ichetucknee Springs State Park
Outdoor adventure lovers have to plan a trip to Ichetucknee Springs State Park! Activities to enjoy in the 2,669-acre park include hiking, mountain biking, swimming, snorkeling, and kayaking. It's also an ideal place to watch for wildlife, with creatures like beavers, otters, and turtles living in the area.
Explore historic buildings at Dudley Farm Historic State Park
Another of the fun things to do near Gainesville, Florida, is going to Dudley Farm Historic State Park. This historical site became a National Historic Landmark in 2021 and has been on the National Register of Historic Places since 2002. It was originally established in the early 1800s.
At the park, you can follow nature trails and sit and watch wildlife. You can also see the old farm buildings, many of which were built between 1880 and 1930.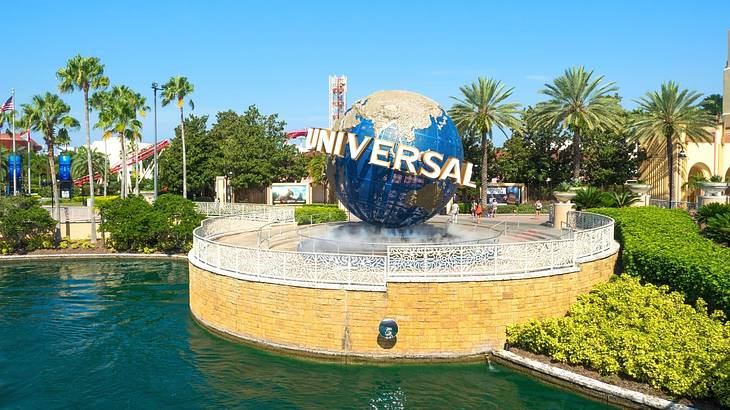 Plan a trip to Orlando
While there are many things to do in Gainesville, planning a small getaway is also a fun thing to do, especially if in the city for a while. One of the best road trip destinations nearby is Orlando.
Located just under two hours from Gainesville, Orlando is known for its theme parks, including Universal Studios and the Disney Magic Kingdom Park. Other things to do in Orlando besides theme parks include visiting botanical gardens, going to a giraffe ranch, and exploring downtown.
In Summary
As you can see, there are numerous Gainesville, Florida, attractions to check out. From wildlife sanctuaries and state parks to outstanding museums, you'll never run out of things to do in this Floridian city!
Give us feedback about this article
More articles about Florida:
Read more articles about the United States:
More articles about things to do:
More visual stories related to this article:
---
---
Want to keep exploring?
Subscribe for discounts on tickets and hotels and our latest guides.
Thank you for subscribing
We will be in touch soon with discounts on tickets and hotels and our latest guides.
Want to keep exploring?
Subscribe for discounts on tickets and hotels and our latest guides.
Thank you for subscribing
We will be in touch soon with discounts on tickets and hotels and our latest guides.
Related Articles