35 Best Things to Do in Orlando Besides the Theme Parks
Destguides may receive commissions from purchases made through affiliate links in this article.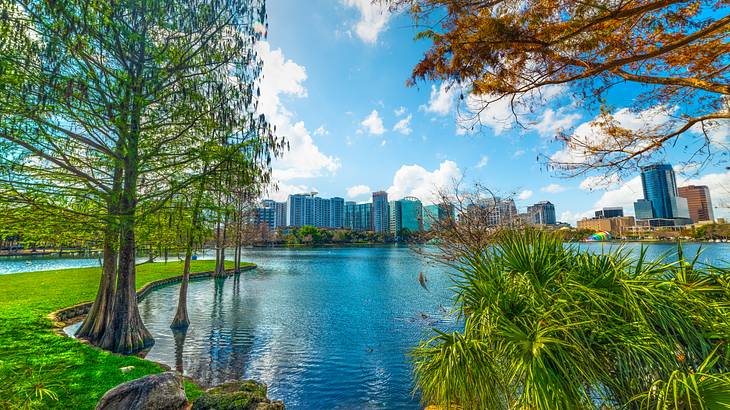 If you've ever been to Orlando, you know how fun its theme parks are, but did you know it's home to many other exciting attractions? Orlando, Florida, is jam-packed with activities you can't try anywhere else!
If you're ready to get off the beaten path and discover the best things to do in Orlando besides the theme parks, then this list is for you.
So, what are you waiting for? Keep reading to begin planning your next Orlando vacation today!
35 Best Things to Do in Orlando Besides Theme Parks
Things to Do in Orlando Other Than Theme Parks
Soar the skies on an Air Balloon Ride
When deciding what to do in Orlando besides theme parks, Painted Horizons Hot Air Balloon Tours is a must! They're known for their remarkable sky views and couples-only Orlando tours. In business for over thirty years, be sure to ask your tour guide about Orlando's topographical history and how it's changing.
Zoom around at Andretti Indoor Karting & Games
Andretti Indoor Karting & Games features arcade games, laser tag, and go-karts. They've been in business since 2017 and continue to add new arcade games and attractions, like their 3D simulators!
There is also craft beer and food made to order using high-quality ingredients, so you don't have to leave to get a bite to eat! Check availability and book your tickets for Andretti Indoor Karting & Games.
Make waves on the water by kayaking
For things to do in Orlando outside of theme parks, why not try kayaking? Kayaking allows you to ride along with manatees and dolphins, and it is an activity suitable for all ages.
Kayaking areas are typically only 40 minutes to an hour from Orlando in the Springs area. Many different time slots are available with varying top-rated companies. Every paddling adventure is a unique chance to see wildlife and explore nature. Book your kayaking adventure in Orlando.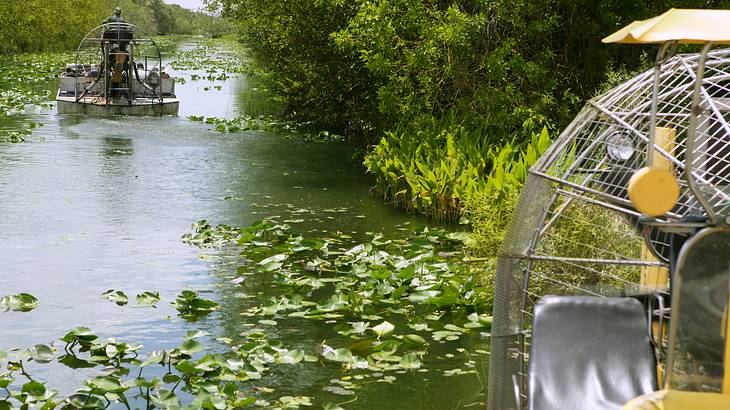 See diverse wildlife on an Everglades Airboat Tour
If you're ready to immerse yourself in local wildlife, jump aboard an Everglades Airboat Tour, where no two Everglades tours are the same.
With several being top-rated, you won't go wrong with any option. You will have the chance to see many different local wildlife species, including gators, fish, birds, and snakes.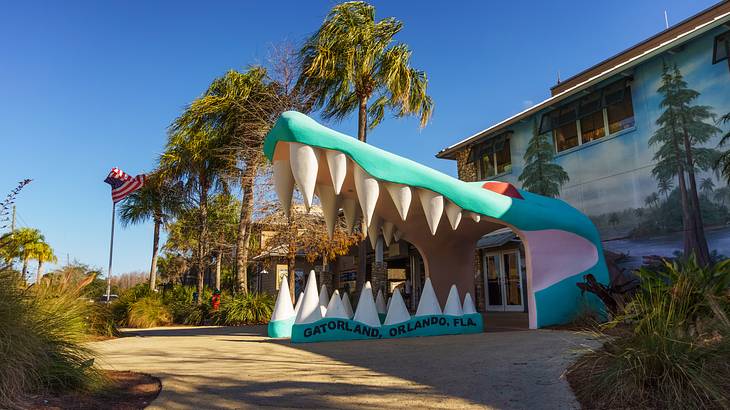 Spot gators at Gatorland
At Gatorland, you can see more than just gators; check out the reptile farm and large cat exhibit, too. There is a zipline to ride and hands-on exhibits where you get up close to gators. An Orlando staple, Gatorland offers tours and shows both day and night. Book your Gatorland entry tickets.
Tee up at Hollywood Drive-in Golf
Hollywood Drive-in Golf has been a top tourist destination in Orlando since 2012. Every course is staged with intricate designs featuring varying themes, from lit-up futuristic themes to ones that embody the attraction's namesake; every hole is different and unique. There are high-quality food and drinks available, which is why it is one of the most popular Orlando attractions.
Soar at iFLY Orlando
iFLY Orlando is the premier indoor skydiving destination. You soar in an indoor wind tunnel, simulating an authentic skydiving experience.
If you hate heights, this is the way to try skydiving. Use your custom suit to raise and lower yourself inside the tunnel, allowing you to customize the level of intensity of your experience. Book your iFLY Orlando First Time Flyer Experience.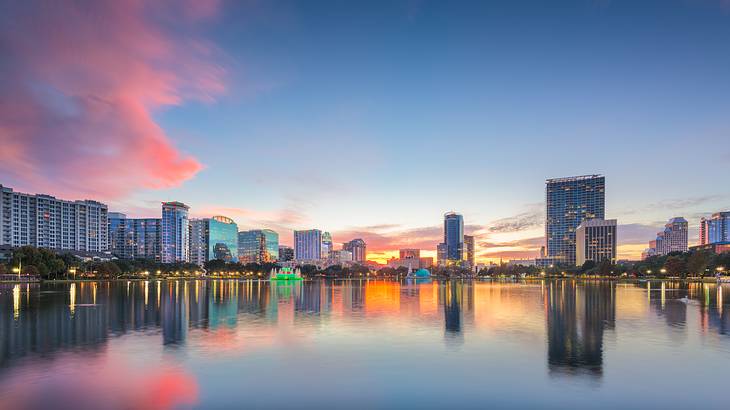 Paddle along the water on Lake Eola
Rent a paddleboard or see a concert on beautiful Lake Eola. There are restaurants and views of the Orlando skyline, making it the perfect stop for the day or night.
You can rent a swan paddle boat or take in a concert at the outdoor amphitheater. A self-guided walking audio tour around Lake Eola is also available to enjoy at your own pace. If you enjoy outdoor activities, a trip to Lake Eola has to be on your Orlando itinerary!
Grab a bite to eat at Pointe Orlando
When you want to eat, drink, and shop all in one place, head to Pointe Orlando. Here, you'll find dozens of restaurants, bars, and shops.
There is also an indoor playground, toys stores, a cinema, scooter rental, an improv theater, and a museum. Open to the public since 1997; there's something for everyone!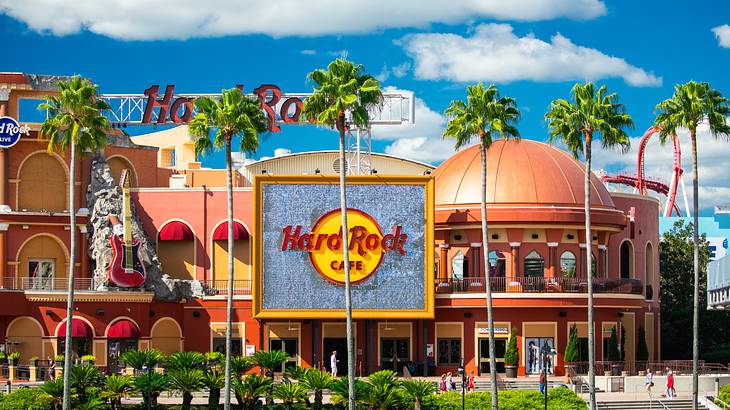 Feel the energy at Universal CityWalk
When you want to shop, eat, and see a show, Universal CityWalk is the place to go! There are dozens of family-friendly restaurants with high-energy performances and shopping.
Enjoy a concert under the stars, or grab a drink at the world-famous Margaritaville; CityWalk has been a must-see destination since 1997.
Get colorful at the Crayola Experience
There's fun for everyone at the Crayola Experience. See how your favorite crayons are made, melt your own crayons to make your own custom creation, or play in the two-story playground. There are over twenty-six activities to enjoy, including the Crayola cafe, with high-quality eats for all. Book your Crayola Experience entry tickets.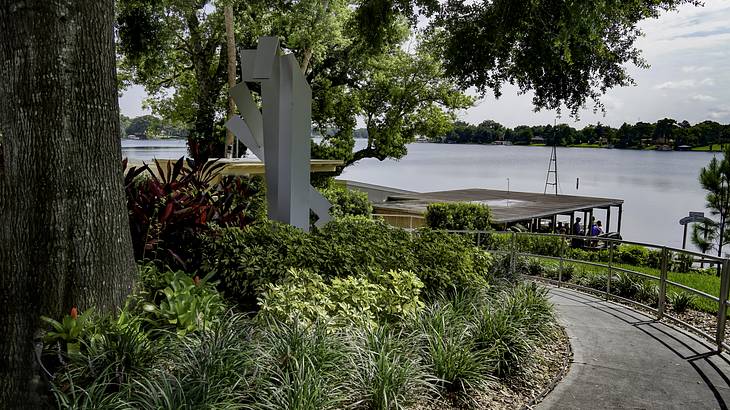 Sail away on a Winter Park Scenic Boat Tour
If you're wondering what to do in Orlando other than theme parks, why not set sail on a Winter Park Scenic Boat Tour?
No two tours are the same; see wildlife, including dolphins, manatees, and alligators. Various tour lengths are available, and the guides always have interesting local facts about the Orlando Area.
Be amazed at Ripley's Believe It or Not
Ripley's Believe It or Not has many crazy and unique exhibits; every exhibit is meant to introduce you to a shocking or interesting person or animal. There are surprises linked to many exhibits, as the entire tour is created to keep you guessing.
Say "ARRR" at Pirate's Cove Adventure Golf
Pirate's Cove Adventure Park is the perfect stop when you're looking for fun things to do in Orlando besides theme parks. Made to feel like you stepped aboard a pirate ship from the first hole to the last, there is a pirate theme throughout the entire adventure.
Travel back in time at the Titanic Artifact Exhibition
The Titanic Artifact Exhibition should be your first stop when you want interesting things to do in Orlando besides theme parks.
View actual relics recovered from the ship and learn more about the fateful voyage. You can watch a documentary movie, and many exciting facts are scattered throughout Book your Titanic Artifact Exhibition tickets.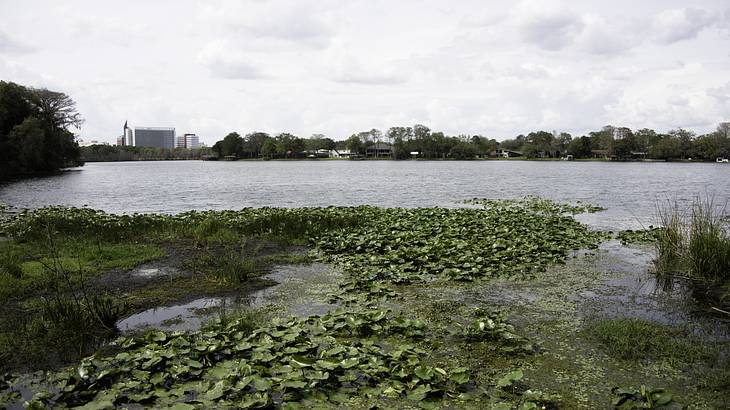 Walk through the Harry P. Leu Gardens
The Harry P. Leu Gardens are for you if you love tropical plant life. There are hundreds of species of plants within the gardens, with family-friendly paths winding throughout. There are new exhibits added every month, so there's something new to do on every visit.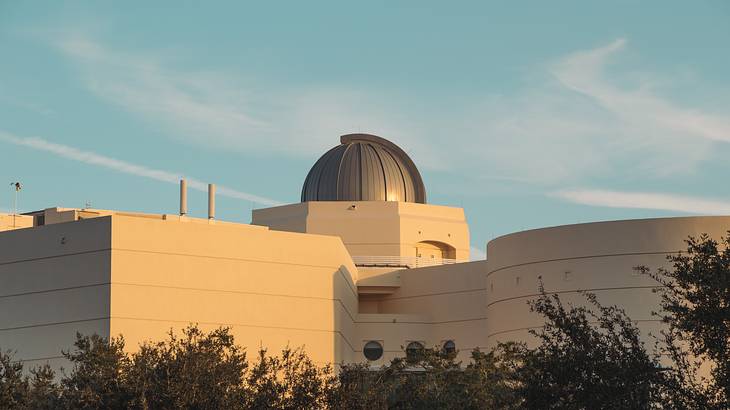 Learn something new at the Orlando Science Center
There are so many things to discover at the Orlando Science Center. Since 1997, it has offered new learning-based activities in the Orlando area.
Kids can play with dozens of educational games and have hands-on learning with interactive science exhibits. There are kids' nights and S.T.E.M play to promote education.
Make a splash at Nona Adventure Park
Nona Adventure Park has inflatable obstacle courses located on the water for an extra challenging experience. Try the 20-foot slide or jump on the trampoline, all while keeping your balance on the water.
There are courses for all ages to try, with different difficulty levels. Everyone is properly equipped in safety gear and closely monitored by the staff to ensure safety.
Escape the room at Escapology
Since 2014, Escapology has provided escape room puzzles in the Orlando area. The immersive experience locks you in a room with hidden clues you must decipher to unlock the door.
Large and small groups are welcome, and participants are encouraged to work together to find a way to beat the clock and escape the room.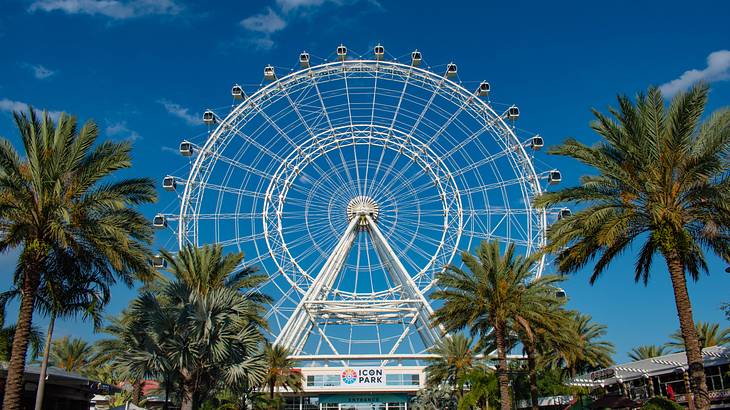 Relax at Icon Park
For things to do in Orlando besides Disney, check out Icon Park. There are museums, bars, a theater, stores, and outdoor concerts. The park also features a Ferris Wheel. Riding the wheel is a can't-miss tradition and allows you to see the Orlando Skyline from 400 hundred feet in the air.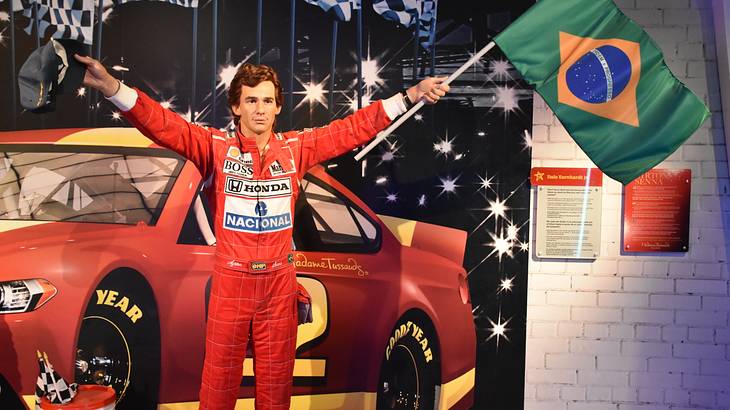 Marvel at the lifelike figures at Madame Tussauds
Meet your favorite celebrity in wax form at Madame Tussauds wax museum. An iconic destination, it features lifelike wax versions of celebrities and people of interest.
Every figure is meticulously detailed and made to look just like their real-life inspiration. There are over 200 figures to discover and a video on the museum's history. Book your Madame Tussauds Orlando entry tickets.
Speed through the waves at the Orlando Watersports Complex
Head to the Orlando Watersports Complex if you love jet skis and tubing. Since 1999, it has served the Orlando area as the premier watersports arena.
You can rent waterskis, boats, jet skis, kayaks, and paddleboards here. There are courses you can traverse or take a leisurely boat ride around the lake.
Satisfy your sweet tooth at the Chocolate Museum and Cafe
At the Chocolate Museum and Cafe, you can learn the history behind the discovery and creation of chocolate and see the process of producing the sweet treat from the bean to your plate. You can taste test and buy different types of chocolate and souvenirs you can bring home.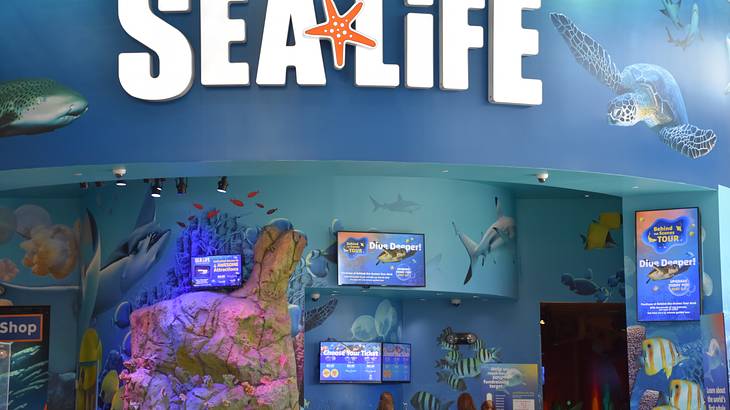 Discover what lies within the ocean at the Orlando Aquarium
There's nothing like the wonder found at the Orlando Aquarium. Explore the ocean and see new and unique sea life while learning fun facts along the way.
Various exhibits feature strange, beautiful, and unusual fish from every ocean on Earth. You can walk through the underwater tunnel and learn about sea life conservation Book your Orlando Sea Life Aquarium entry tickets.
Things to Do Near Orlando Besides Theme Parks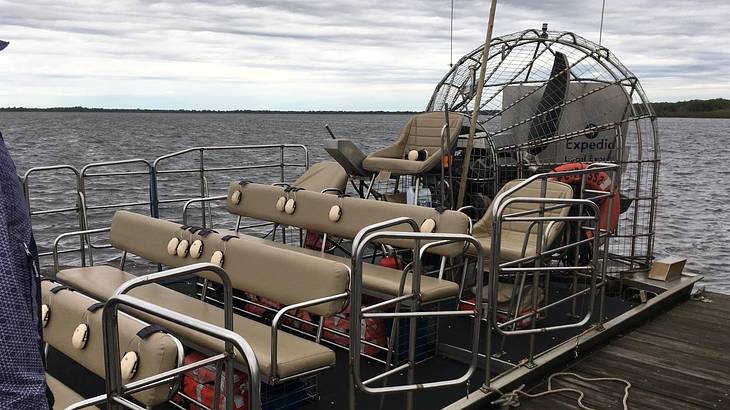 Explore the Everglades at night on a Boggy Creek Airboat Adventure
Keep your eyes peeled for gators, turtles, birds, and maybe even a Florida panther on the Boggy Creek Airboat Adventure.
Known for its informative tours in the famous national park, the Everglades, Boggy Creek Airboat Adventures gives you an in-depth look at Florida's natural settings. They specialize in the Everglades after dark with their night, sunset, and VIP rides. Book your Boggy Creek Airboat Ride at night.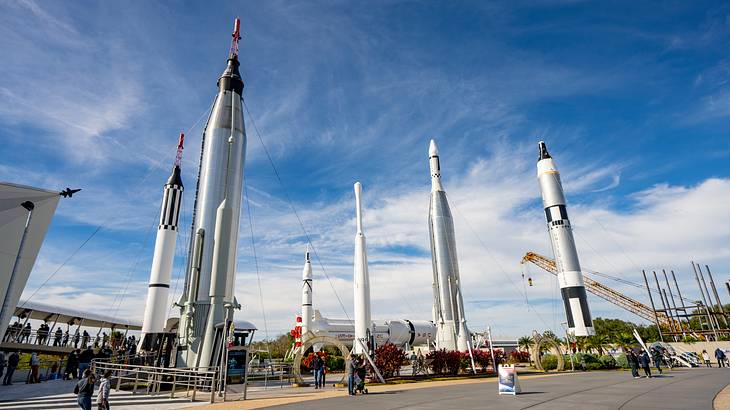 Imagine what lies above at Kennedy Space Center Visitor Complex
The Kennedy Space Center Visitor Complex offers multiple exhibits highlighting the work done with NASA to promote space travel.
There is a guided tour, 3D shows, Rocket Garden, space-themed attractions, and actual shuttles that you can view. It also houses the world's most extensive astronaut gear and memorabilia collection. Book your Kennedy Space Center admission tickets.
Breathe deeply at Tibet-Butler Nature Preserve
Head to the Tibet-Butler Nature Preserve when you want a break from the crowds. Here, you'll find winding trails that lead you through quiet forests, teeming with local wildlife.
Trails are easy walks with no large hills or rough terrain, making them family-friendly. There are also many species of plants to discover.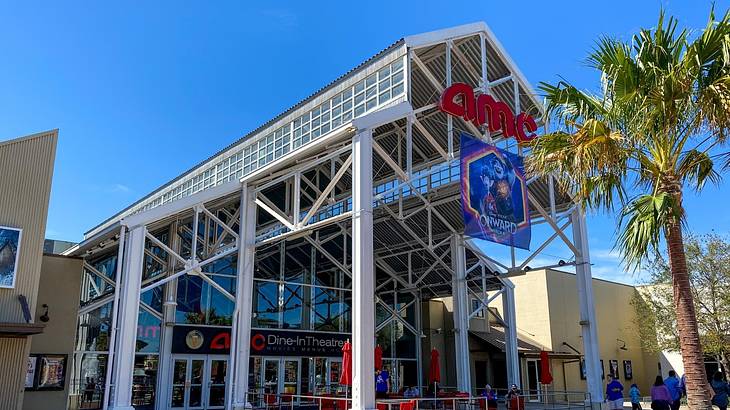 Shop at Disney Springs
Disney Springs offers world-class shopping and dining in Downtown Orlando. Previously known as Downtown Disney, there is family-friendly nightlife with concerts, a movie theatre, and a bowling alley here.
Dozens of restaurants and bakeries are available for casual to fine dining, and there are concerts in the outdoor arena overlooking Lake Buena Vista.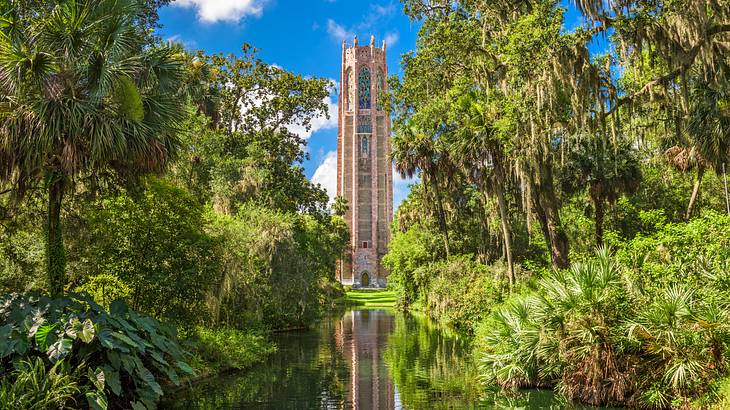 Relax at Bok Tower Gardens
Bok Tower Gardens is one of the top things to do in Orlando other than theme parks. Full of aromatic and colorful flowers, it's been a popular destination since 1929.
There is a strong sense of history and beauty here, especially on the tower itself, which boasts gothic architecture and stained glass.
Swing from tree to tree at the Orlando Tree Trek Adventure Park
The Orlando Tree Trek Adventure Park is the perfect place to visit when searching for things to do in Orlando, Florida, besides theme parks.
Run through the treetops along rope bridges and zip on the zipline. There is a 2-hour rope course with a trapeze swing in difficulty levels from easy to advanced. Check availability for the Orlando Tree Trek Adventure Park.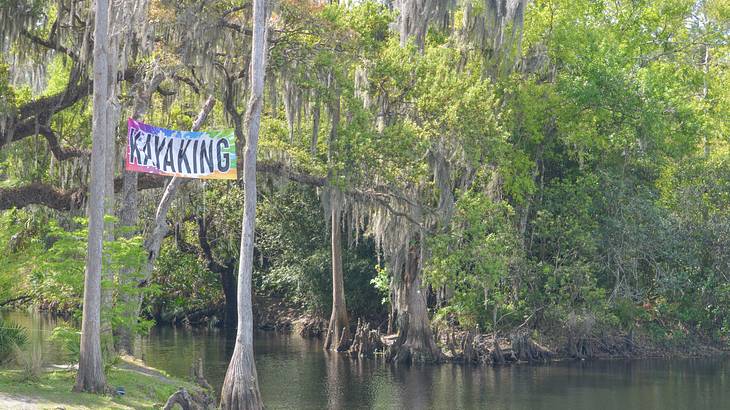 Stroll through Shingle Creek Regional Park
Experience the sights and sounds of the real Florida at Shingle Creek Regional Park. It's an excellent choice for when you want to find things to do near Orlando, Florida, other than theme parks; you can discover the native plants and animals that call this state home.
Visit the middle ages at Medieval Times
Travel back to the middle ages as you dine and enjoy a show at Medieval Times. Enjoy dinner and a show with turkey legs and beer, and watch as you experience a live joust and period-appropriate costumes. The entire cast and staff stay in character for the duration of your visit.
Get dirty at Revolution Adventures
For a fast-paced, four-wheeling trip through mud and dirt, Revolution Adventures is the perfect stop.
Opened in 2007, Revolution Adventures has motorized and non-motorized adventures to choose from, including archery, dirt-biking, fishing, and clay shooting. You can also ride a buggy or the Mighty-Duck - an amphibious vehicle that takes on any terrain.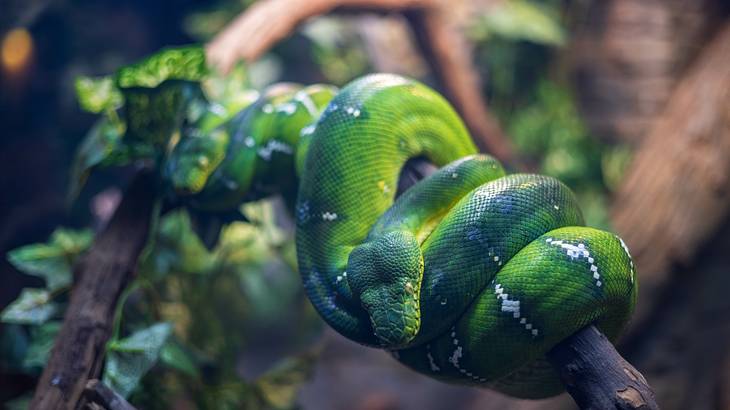 Discover the wild Central Florida Zoo & Botanical Gardens
The Central Florida Zoo and Botanical Gardens lets you discover wild animals and native plant life. Opened in 1923, the zoo and attached gardens sit on 116 acres! There are many varieties of animals to observe, and the gardens feature a wide array of tropical and native Floridian plants.
Get wild at Giraffe Ranch
For a safari tour you will never forget, visit Giraffe Ranch and take a trip to the Serengeti! You will get up close and personal to wild animals with the Giraffe feeding, hands-on exhibits, and safari tour. There is food available so you can spend the whole day with the animals.
In Summary
There is so much more to Orlando than just theme parks. Your next vacation can include outdoor adventures like paddle boarding, airboat rides, nature preserves, and dirt biking.
Or, if you're into indoor adventures, why not try out the aquarium, an escape room, or go-karting? Check out the Kennedy Space Center, the Orlando Science Museum, or the Titanic Artifact Exhibit for those who like bringing an educational slant to their fun.
No matter what your preference, there is an ideal Orlando vacation for everyone just waiting to be discovered.
So why not check out one of these fun and exciting destinations the next time you plan your Florida vacation and see how much more Orlando has to offer!
Give us feedback about this article
Learn more about Orlando:
More articles about Florida:
Read more articles about the United States:
More articles about things to do:
More visual stories related to this article:
---
---
Want to keep exploring?
Subscribe for discounts on tickets and hotels and our latest guides.
Thank you for subscribing
We will be in touch soon with discounts on tickets and hotels and our latest guides.
Want to keep exploring?
Subscribe for discounts on tickets and hotels and our latest guides.
Thank you for subscribing
We will be in touch soon with discounts on tickets and hotels and our latest guides.
Related Articles