20 Fun Things to Do in Orlando With Kids
Destguides may receive commissions from purchases made through affiliate links in this article.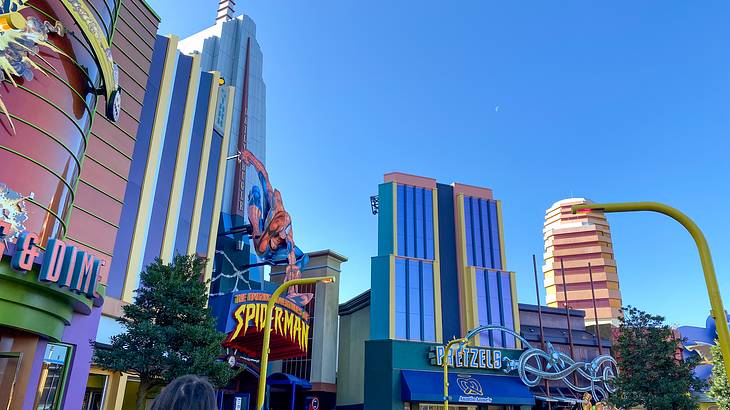 There is no shortage of fun things to do in Orlando with kids. Its reputation as the theme park capital of the world has led to a boom in family-centered entertainment.
Water parks, youth theaters, and kid-centric museums have all emerged in Orlando, and its unique wildlife and ecosystem provide plenty of opportunities for outdoor adventures as well.
These 20 attractions for kids in Orlando will make sure that you can plan a trip that the whole family will enjoy. Continue reading to learn more!
20 Things to Do With Kids in Orlando
Fun Things for Kids to Do in Orlando, FL
Choose an adventure at Andretti Indoor Karting & Games Orlando
This expansive 150,000-square-foot facility at Andretti Karting & Games Orlando is designed to get kids' adrenaline pumping. It contains a high-speed superkart track, a two-level laser tag arena, a ropes course, a bowling alley, and an arcade.
After all of that activity, you can grab lunch or dinner on-site at Andretti Grill, whose large menu will have options for everyone in the family. Book your entry tickets for Indoor Karting & Games.
Have some all-inclusive fun at Discovery Cove
Discovery Cove is an all-inclusive day resort packed with child-friendly things to do in Orlando. Day passes give you access to the Grand Reef, where you can snorkel with rays, and the Dolphin Lagoon, where you and your kids can swim with the resident dolphins.
There's also an aviary with exotic birds and a freshwater oasis with otters and marmosets. Food and refreshments are included here, so everyone can focus on eating, drinking, and being merry.
Solve a mystery at Escape Effect Escape Room Orlando
Escape rooms are a great way to bond as a family, and Escape Effect in Orlando offers a variety of scenarios to overcome together.
You can face challenges from the Greek gods and goddesses of Mt. Olympus, solve a murder like Sherlock Holmes, or hunt for ghosts in a mansion. There is even a two-hour escape room that is great for older kids as you try to free yourselves from a dungeon in "A Knight to Escape."
Enjoy the rides at Fun Spot America
If your kids love roller coasters and carnival rides, head to Fun Spot America. This theme park has excitement for all ages, from teacups to the tilt-a-whirl. It also has the southeast's only wooden roller coaster that goes upside down.
The park is great for birthdays, too, with special passes and experiences for your kid's big day Book your Fun Spot America admission tickets.
Go full-Florida at Gatorland
This 110-acre nature preserve and theme park will keep your kids wildly entertained. The alligators and crocodiles leap from the water to scarf down half-chickens at feeding time, and there are habitats for exotic birds, bobcats, and Florida Panthers as well.
The park offers some seriously up-close encounters with its gators and crocs and has a zipline adventure awaiting anyone who'd rather see them from a distance. It is one of the best things to do in Orlando other than theme parks. Book your Gatorland entry tickets.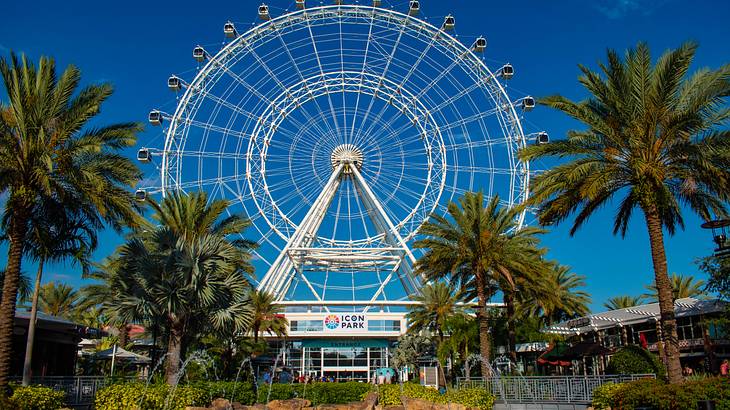 See all of Orlando from Icon Park
Take your kids up into The Wheel at Icon Park for a bird's-eye view of all that Orlando has to offer. From an air-conditioned 400 feet, you'll be able to see Disney World, Universal Studios, and the lake-speckled topography of central Florida. See Icon Park ticket options, pricing, and availability here.
If you're looking for other kids' activities in Orlando while you're there, they'll love visits to Madame Tussauds and Sea Life Aquarium, both found within the park. You can book a combo ticket for both attractions here.
Flip out at Orlando Circus School
Orlando Circus School was started by a pair of former Cirque du Soleil performers and is an excellent place for kids to learn something new and get some exercise. The school offers full programs or just drop-in classes if you're only in town for a short time.
Your kids can play on the trampolines, learn to swing from a trapeze, and practice tumbling skills while they spend a morning or afternoon here.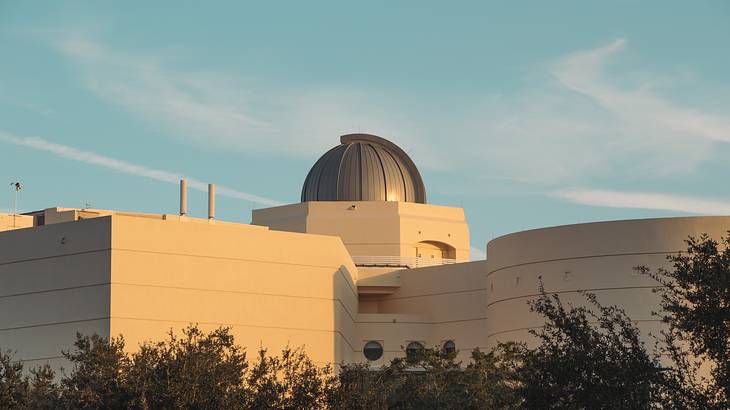 Engage the brain at Orlando Science Center
Orlando Science Center has four floors of exhibits built to stimulate the brain, and your kids will love every bit of it. They can figure out how roller coasters work in the Design Zone, build their own projects in the Makerspace, and learn about Florida's ecosystem with live animals in NatureWorks.
KidsTown has some more Orlando fun for kids under seven. Here, they can play with interactive equipment and learn about how food is grown, transported, and eaten by people around the world.
Spend the day outside at Orlando Watersports Complex
Your kids will absolutely love spending the day in the Aquapark at Orlando Watersports Complex. They'll run, bounce, and jump from different parts of the inflatable obstacle course while you either relax or join them.
Older kids can practice windsurfing, kneeboarding, or waterskiing, and lessons are available for all skill and experience levels.
Go aboard the Titanic Artifact Exhibition
Take your kids back through time to 1912 on the most magnificent ship that ever crashed. Costumed historians will teach them about what it was like to cross the northern Atlantic in luxury over one hundred years ago.
The tour takes kids through recreated rooms that have been filled with over three hundred recovered and restored artifacts from the Titanic's tragic journey. Book your Titanic Artifact Exhibition tickets.
Watch a youth show at Orlando Repertory Theatre
Orlando Repertory Theatre is dedicated to performances that will enrich young audiences, making this one of the best family activities in Orlando. Their shows draw from fairy-tale favorites, sing-a-long musicals, and children's books. If you're planning to stay in town awhile, the theatre hosts camps and classes for kids from kindergarten through eighth grade.
Get launched into orbit by Orlando's Slingshot
The Slingshot in Orlando is for kids and adults over forty-four inches tall and with a solid constitution. After strapping in, this ride accelerates straight up with six Gs of force, reaching speeds of over one hundred miles per hour in just a few seconds. If you or your kids aren't up for it, you can still check out the video gallery on their website for some good belly laughs.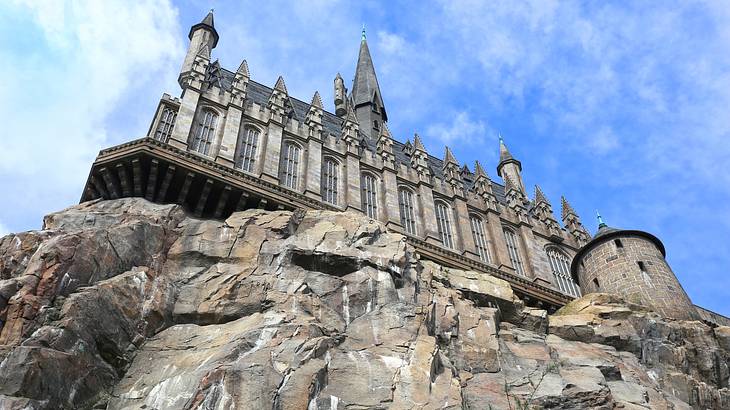 Lose yourself at The Wizarding World of Harry Potter
This magical theme park invites witches, wizards, and muggles of all ages to walk around in creator J.K. Rowling's vivid imagination. Your family can peruse the shops of Diagon Alley at Universal Studios before hopping on the Hogwarts Express to head to Hogsmeade at Universal's Islands of Adventure.
When you're done enjoying the rides and exploring the castle, relax and enjoy a round of butterbeer at the Hog's Head or Three Broomsticks.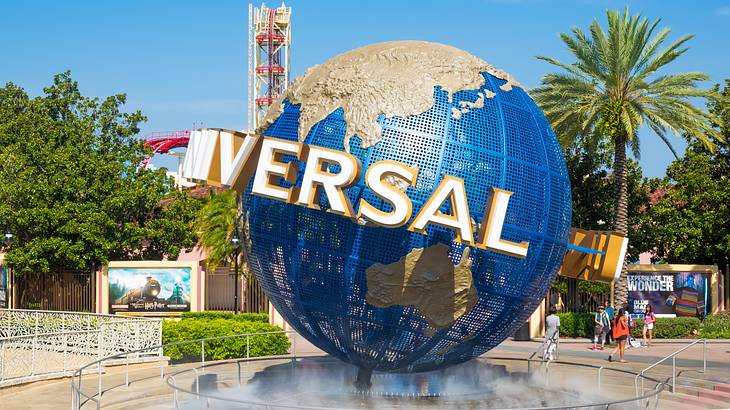 Jump into a movie at Universal Studios
A visit to Universal Studios will help complete an Orlando itinerary, allowing kids to feel like they're walking around in their favorite movies. They'll be able to see Minions from Despicable Me, hang out with Shrek, and of course, mingle with witches and wizards who know Harry Potter.
They also hold a variety of seasonal events, so check their calendar to find out about things like holiday lights, fireworks shows, and other fun things for kids in Orlando to do.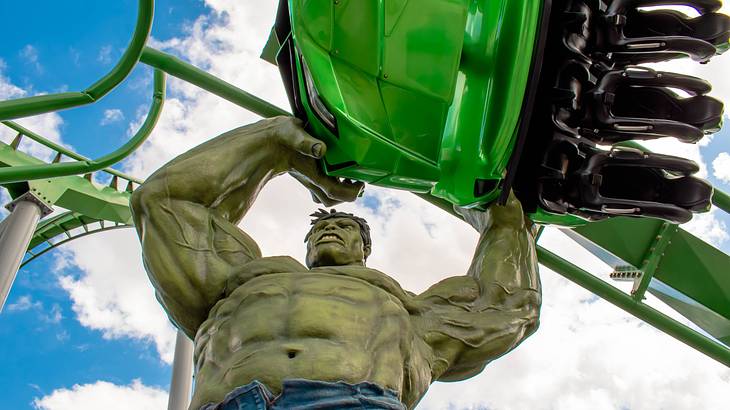 Meet superheroes at Universal's Islands of Adventure
Orlando's nickname of the Theme Park Capital of the World exists for a reason! There are an array of theme parks in the city, like Orlando is Islands of Adventure.
Here, kids will be able to meet their favorite Marvel characters like Captain America, Spider-Man, and The Incredible Hulk. To top it off, they can step into the enchantingly strange pages of a Dr. Seuss book at Seuss Landing before narrowly escaping the jaws of a T-Rex in the Jurassic Park River Adventure.
Things to Do With Kids Near Orlando
Go for a Boggy Creek Airboat Ride
For a family adventure to remember, book a tour with Boggy Creek Airboat Adventures in Kissimmee, just south of Orlando.
On your 30-minute or one-hour ride, you'll see the alligators, turtles, and wetland birds that all make the central Florida swampland their home. Afterward, you can visit a replica Native American village to learn about the tribe that once lived here or go panning in the fossil and gem mine.
Discover the magic of Walt Disney World Resort
It's hard to tell what they'll remember most between rides and family fun at Magic Kingdom, setting their imagination loose at Epcot Center, living a Star Wars adventure at Disney's Hollywood Studios, or seeing the world of Avatar at Animal Kingdom.
Add in the shopping, food, and live entertainment that cover the forty-seven square miles of Disney Park, and this is a trip that they won't soon forget!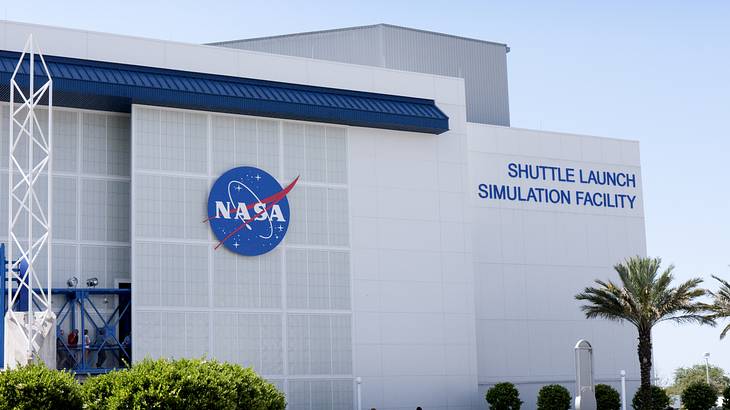 Be an astronaut for a day at Kennedy Space Center
Even though the Kennedy Space Center Visitor Complex is about an hour from Orlando, you and your kids will have your jaws drop at the Space Shuttle Atlantis exhibit upon entering. This real-life spaceship ran missions to the Hubble Telescope and International Space Station, and it has the pocked and scarred hull to prove it.
For more interactive exhibits, kids ten and older can train to be an astronaut for a day or prepare for a mission to Mars in a NASA simulator. Book your Kennedy Space Center Visitor Complex admission tickets.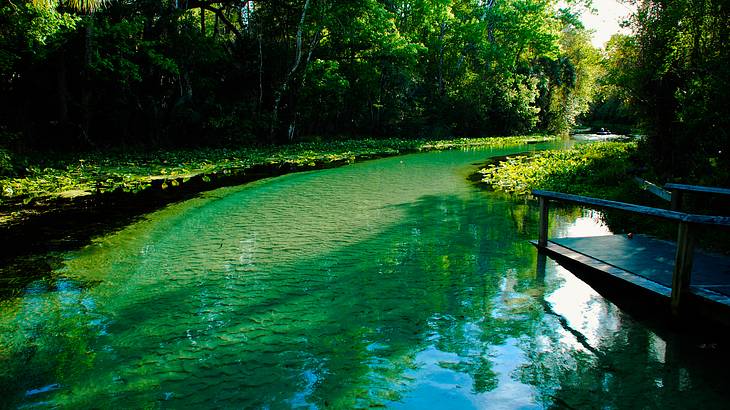 Splash around in Kelly Park
Just a forty-minute drive from Orlando, you and your kids can enjoy a day at Kelly Park. The spring-fed river runs a cool sixty-eight degrees Fahrenheit, making this a refreshing natural oasis in the heart of Florida's swampland.
Kelly Park also has tent and RV camping if you want to make it an overnight experience, and the river tubing and hiking trails will give you plenty of enjoyment for the whole family while you're here.
Test your balance at Tree Trek Adventure Park
At Tree Trek Adventure Park, you can find obstacle courses, zip lines, and a total of ninety-seven aerial challenges to take on.
The courses are rated with different colors for difficulty levels, and age recommendations are given for each one. Two have been specifically built for kids six to eight years old to enjoy. Parents can get in on the fun, too, and work together to complete the chosen course as a family Book your Tree Trek Adventure Park tickets.
Conclusion
Orlando has quickly become one of the premier family destinations in the United States. Some of these 20 Orlando kids attractions can be done in an afternoon, but others take days to fully experience.
Plan accordingly, and you'll be able to put together the family vacation of a lifetime in this central Florida gem.
---
---
Want to keep exploring?
Subscribe for discounts on tickets and hotels and our latest guides.
Thank you for subscribing
We will be in touch soon with discounts on tickets and hotels and our latest guides.
Want to keep exploring?
Subscribe for discounts on tickets and hotels and our latest guides.
Thank you for subscribing
We will be in touch soon with discounts on tickets and hotels and our latest guides.
Related Articles