Atlanta in a Weekend - The Best 3 Days in Atlanta Itinerary
Destguides may receive commissions from purchases made through affiliate links in this article.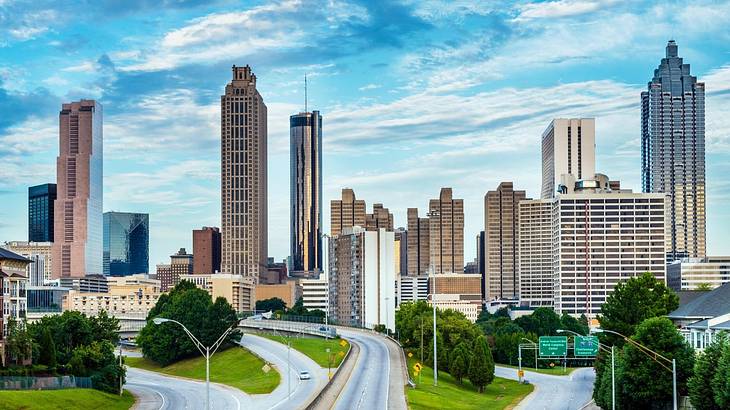 Located in the state of Georgia, Atlanta is one of the most interesting cities in North America. This destination is home to an array of Georgia landmarks that teach visitors about its history and culture.
Best of all, you can see Atlanta in a weekend without missing any of the top sights. If you're planning a weekend trip soon, this 3 days in Atlanta itinerary is here to help you organize your schedule and visit every must-see landmark and attraction.
From the College Football Hall of Fame to the Martin Luther King Jr. National Historic Park and various other indoor and outdoor tourist attractions, there's something for everyone to enjoy in beautiful Atlanta!
A Weekend in Atlanta, Georgia
Atlanta 3-Day Itinerary Video
Check out our highlights video of the stops covered in this Atlanta itinerary.
Atlanta 3-Day Itinerary Map
A map of Atlanta. Use the map to explore all the days and stops.
Atlanta's Top Attractions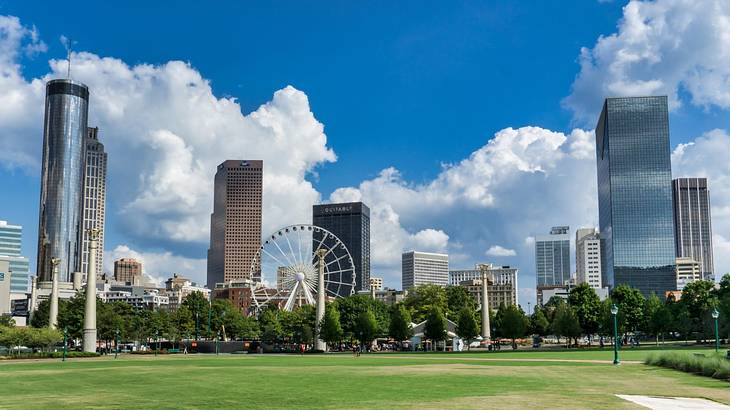 Your first day in Atlanta will start at the National Center for Civil and Human Rights. After exploring this educational attraction and learning about US and global human rights, your next stop is the fascinating World of Coca Cola.
At the World of Coca Cola, you can discover an array of things you didn't know about the world-famous brand, plus see lots of interesting merchandise and memorabilia. Next up is Centennial Olympic Park where you can unwind as you wander around the tranquil green space.
Next, you'll go to the College Football Hall of Fame, which pays homage to all things college football. Lastly, you get the chance to go on an informative tour of CNN studios and learn all about broadcasting.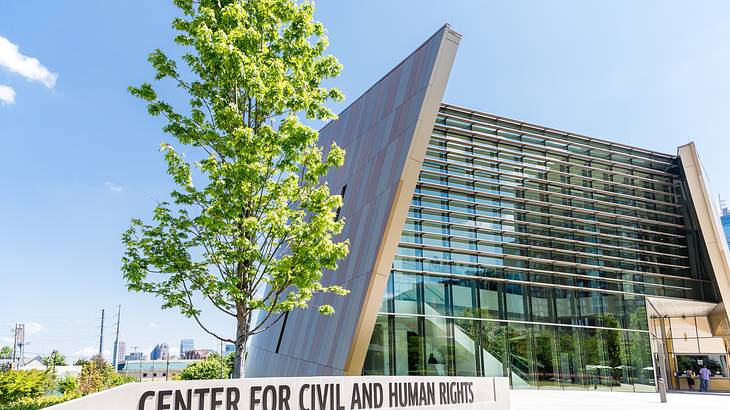 National Center for Civil and Human Rights
The National Center for Civil and Human Rights is an informative museum that covers the United States Civil Rights Movement. The 42,000-square-foot landmark opened in 2014 and also covers global human rights issues.
Within the four exhibit spaces housed in the museum are displays on human rights, significant figures in both the US Civil Rights Movement and the global human rights movements, and much more.
A trip to this educational attraction is a must for all visitors to Atlanta. You're guaranteed to gain in-depth knowledge of worldwide human rights history and current issues.
World of Coca Cola
One of the most fun stops on your Atlanta weekend itinerary is the World of Coca Cola. Founded in 1990, the 20-acre museum houses an array of interesting and interactive exhibits on Coca Cola.
At the museum, you can drastically increase your knowledge on this famous brand. You also get to view an array of merchandise and memorabilia, some of which are very rare. Having thoroughly explored the attraction, you can shop at the on-site gift store that sells unique Coca Cola gifts and merchandise.
Getting a skip-the-line ticket for the World of Coca Cola is highly recommended to ensure you get in as it's a popular attraction.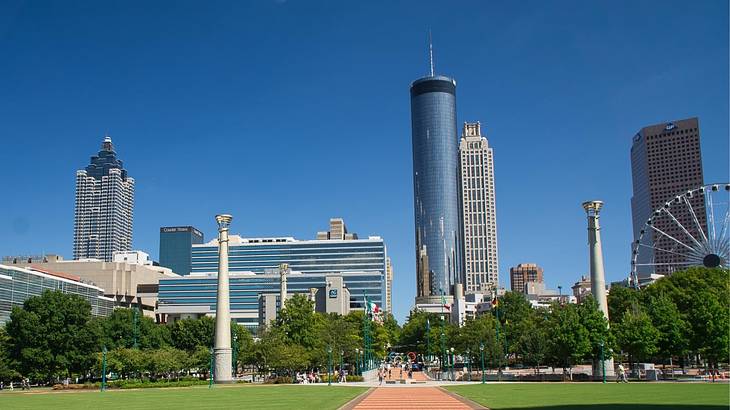 Centennial Olympic Park
Visiting Centennial Olympic Park is the ideal thing to do to escape the bustle of the city. Wandering around the park is also one of the best things for couples to do in Atlanta.
This urban park was created in the 1990s for the 1996 Atlanta Olympics. Today, Centennial Olympic Park remains a much-loved downtown Atlanta location filled with green space and trails. Other notable things to see here include the Olympic rings and a Ferris wheel that's open for visitors to ride.
A more somber part of the park that you can see is the memorial to the victims of the 1996 Atlanta Olympic bombing. This feature is a good place to reflect and pay respects to those affected.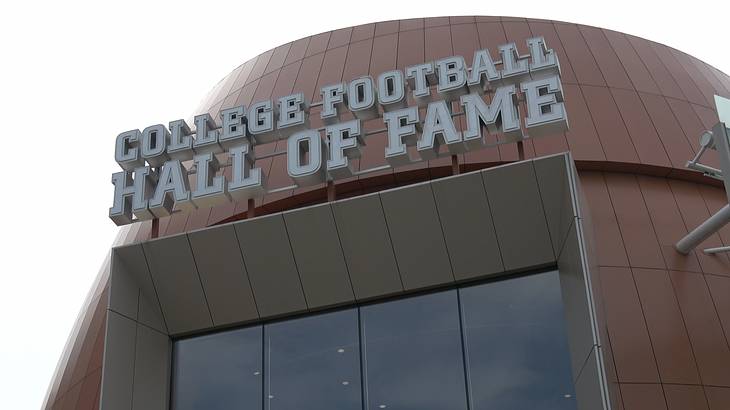 College Football Hall of Fame
Founded in 1951, the College Football Hall of Fame is one of the most important places in Atlanta. The museum covers everything college football, with exhibits on teams, top players, and the history of the collegiate sport.
In addition to museum displays, there are many interactive exhibits to enjoy. These exciting features include an indoor field with skill zones and a theater. The College Football Hall of Fame is a fun place to go to while in Atlanta, especially if traveling with kids or if you're a football fan yourself.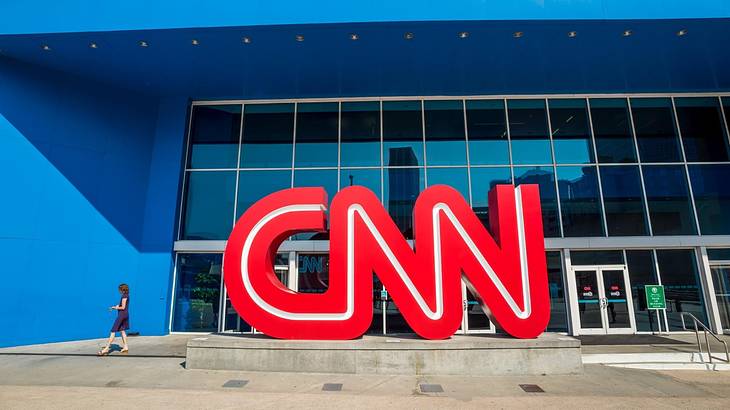 CNN Studio Tour
A little-known Georgia fact about Atlanta is that it's home to the world headquarters of the news network CNN. A unique activity to try while in the city is a tour of CNN Studios. During this 55-minute tour, you're allowed to visit newsrooms and get an in-depth look at the production process.
If you want to see even more on your tour, you can book a VIP experience. This upgrade gets you close to full behind-the-scenes access to the news studios and other important rooms. No matter what tour you choose, it's a great way to learn about one of the world's biggest news networks.
Day Trips, Landmarks, and Atlanta's Trendiest Neighborhood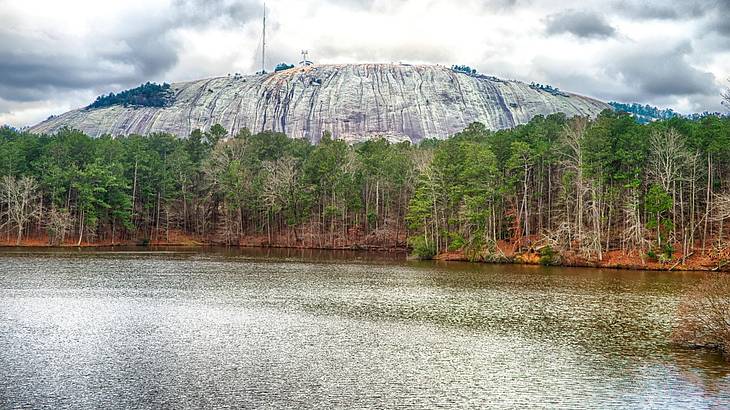 The second day of your weekend trip to Atlanta will begin with you taking a short journey out of the city to Stone Mountain Park. At the park, you can hike various trails including ones that take you to the mountain's peak. You can also find an array of other attractions to see in this vast park.
Once back in the city, you'll head to Ponce City Market to get lunch at one of many food outlets. You then get to spend the afternoon touring the Martin Luther King Jr. National Historic Park. During this tour, you get the chance to visit various sites related to the iconic Civil Rights leader.
The evening will be spent exploring Little Five Points. While in the neighborhood, you can check out a range of quirky shops, bars, and eateries.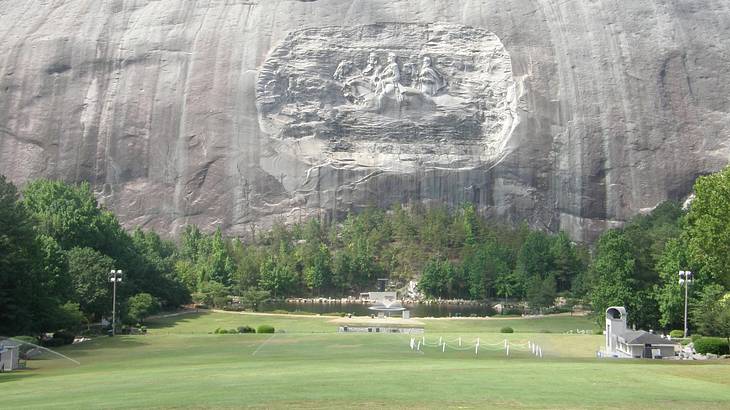 Stone Mountain Park
Stone Mountain Park is a vast park located just a 30-minute drive from downtown Atlanta. The most notable feature of the park is its namesake stone mountain. Reaching over 1,680 feet in height, the vast mountain is also surrounded by a 323-acre lake and beautiful forest.
At the park, you can hike scenic trails and hang out by the lake on warmer days. There are also attractions that have been added to the natural area, such as a Dinosaur Park and railroad.
As Stone Mountain is Georgia's most-visited attraction, leaving for the park early is essential to ensure you get parking and admission.
Ponce City Market
The renowned Ponce City Market houses a selection of eateries, from pizza places and burger joints to bakeries selling only cookie dough! The market also features shops, including independent retailers.
A great way to see the venue during your long weekend in Atlanta is on a Ponce City Market tour. With this experience, you'll be given a guided tour of the market and taken to the best eateries there are.
Along with trying great eats, you can learn about the market building's history. This tour also includes a guided tour along the Atlanta Beltline.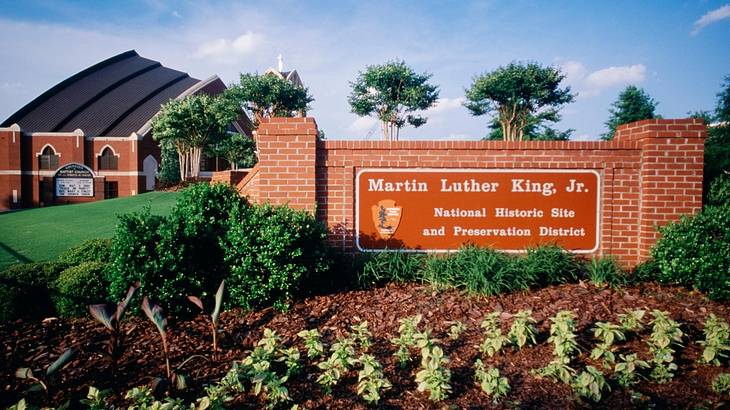 Martin Luther King Jr. National Historic Park
One of Atlanta's most famous landmarks is the Martin Luther King Jr. National Historic Park. This area covers 35 acres and features a handful of sites across the city. Each place found within the Martin Luther King Jr. National Historic Park relates to the Civil Rights leader's life and work.
A great way to ensure you see all the important sites is on a Martin Luther King Jr. walking tour. The tour takes you to iconic sights where your guide will explain the significance of each location.
Places to see include the Ebenezer Baptist Church of Atlanta and the International Civil Rights Walk of Fame. of course, the tour also spends a significant time within the Martin Luther King Jr. National Historic Park.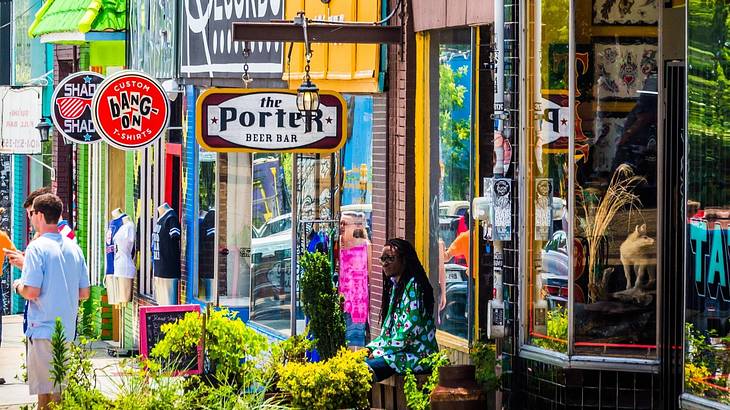 Little Five Points
Little Five Points is a trendy neighborhood in downtown Atlanta that features vintage clothing stores, hip coffee shops, and quirky bars. Having looked around the area and checked out some of the shops, heading for a drink at one of the local bars is highly recommended.
The Vortex is a highly popular spot. The cartoon-like skull marking this burger joint's entrance is also somewhat of a Little Five Points landmark!
Other top places to grab a drink include The Porter Beer Bar and Wrecking Bar Brewpub. Little Five Points Pizza is another great back for those looking to relax with a beer and some great food.
More Outstanding Historical and Cultural Landmarks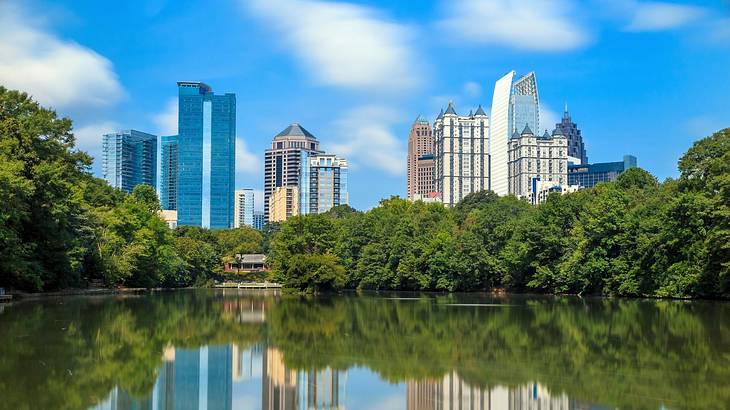 The last of your three days in Atlanta will start by enjoying a delicious breakfast at Atlanta Breakfast Club. Once you're fueled up for the day, your first stop is the Atlanta History Center.
At this popular attraction, you can learn about the history of the city and visit some on-site landmarks, like Swan House. Afterward, you'll go to the beautiful Atlanta Botanical Gardens. While here, you can admire a collection of indoor and outdoor gardens.
Next, you can head to another pretty outdoor space, Piedmont Park. During your visit, you can follow scenic trails and appreciate the lake. The final attraction of the day is the Margaret Mitchell House. This home museum offers a look into the life of the Atlanta-based writer.
Atlanta Breakfast Club
Before you embark on your second day in Atlanta, grabbing a meal at Atlanta Breakfast Club is a must. Located downtown, the retro diner offers a range of delicious early morning snacks to choose from.
Dishes on the menu include buttermilk pancakes, old-fashioned oatmeal, chicken and waffles, and breakfast tacos, among many other treats. American classics, like a burger and fries, can also be ordered if you arrive later in the day.
Mimosas are often available too. Some days, Atlanta Breakfast Club even hosts a live DJ, offering a fun and memorable brunch atmosphere.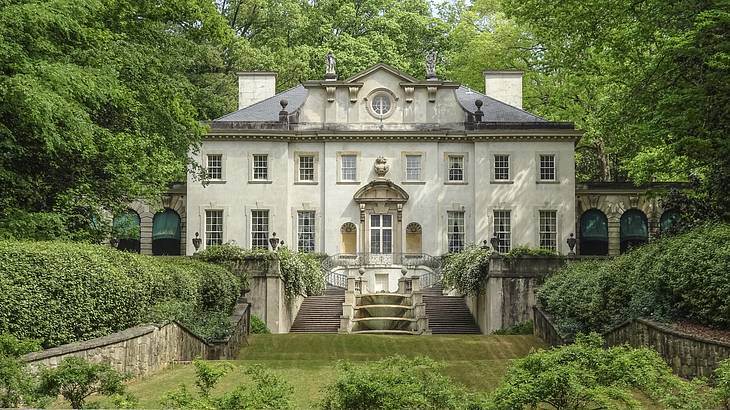 Atlanta History Center
Atlanta History Center is located about a 20-minute drive outside of downtown Atlanta. The center was founded in 1926 and today acts as an educational museum.
The museum covers an array of topics relating to Atlanta's history. These topics include how the city was founded, the effects of the Civil War, the Civil Rights Movement, and much more.
Having explored the museum, you can also look around the stunning grounds. Outside, you'll discover Swan House and various manicured gardens, plus other attractions like a Victorian playhouse.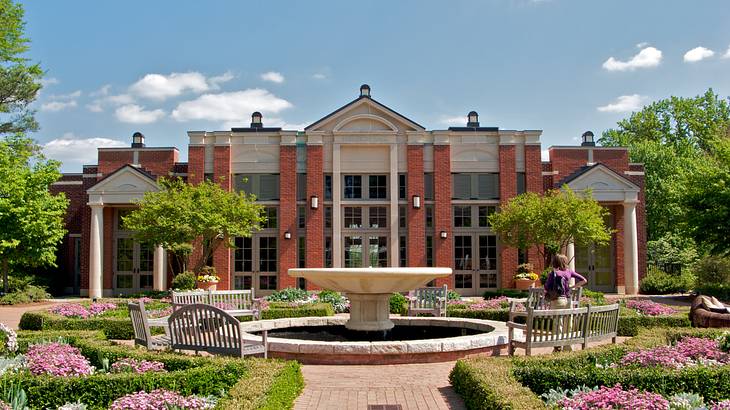 Atlanta Botanical Garden
The Atlanta Botanical Garden is a 30-acre collection of gardens founded in 1976. A notable accolade given to the botanic garden is that it houses high-elevation orchids that can't be seen anywhere else in the southeast.
In addition to the beautiful orchid displays, you can wander around a selection of colorful indoor and outdoor gardens. As you explore this Atlanta landmark, you'll also come across art sculptures, water features, and even amphibians, like lemur leaf frogs, in the indoor gardens.
Depending on when you visit, some fun events may be on too! Past events have included Tai Chi sessions and drawing classes. If traveling with kids in Atlanta, the garden has child-friendly displays and often hosts kids events, like story time in the garden.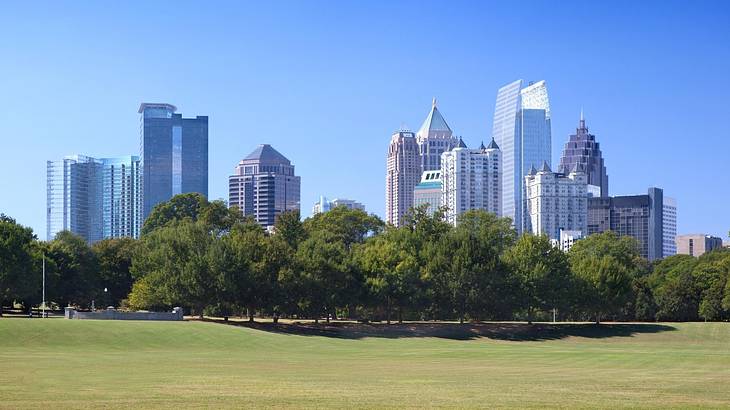 Piedmont Park
A relaxing place to explore when in Atlanta for the weekend is Piedmont Park. The 185-acre urban park offers visitors lots of activities to enjoy while outside in the fresh air.
The park features various trails that take you through green open spaces and some areas of forest. There's also a tranquil lake to discover that you can walk around or hang out next to on a warm day.
Other things to do in the park include biking and checking out frequent events, such as plant sales and craft classes. If traveling with children, they can hang out at the kids' playground. Piedmont Park is additionally an ideal place to walk your dog if your canine friend joined you on your trip.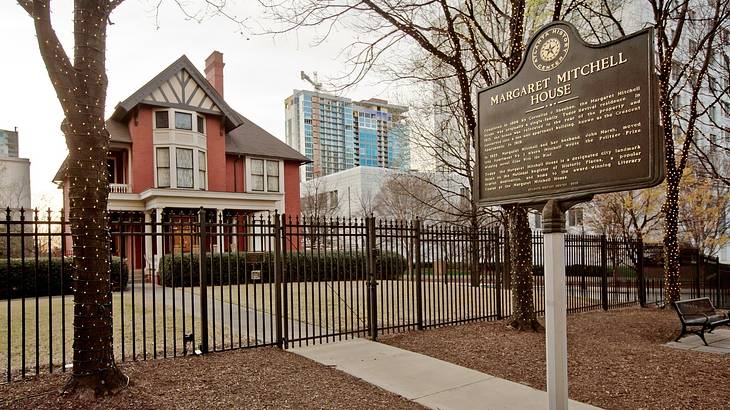 Margaret Mitchell House
Another of the historical landmarks to see in Atlanta is the Margaret Mitchell House. This house museum is part of the Atlanta History Center and is the former home of the famous writer.
The house is decorated almost as it was when Margaret lived there in the early 20th century. As you walk around, you'll also learn more about the author and both her professional and personal life.
Her only novel, Gone with the Wind is also addressed, along with highlighting inaccuracies in the now somewhat controversial narrative.
In Summary
Planning an Atlanta weekend getaway is highly recommended! This destination in the southeast of the US offers visitors lots to do and see.
Activities to enjoy range from hanging out in urban parks to learning something new at one of many historical and cultural museums and other landmarks. Even if you only have three days in the city, you can see everything Atlanta has to offer.
Give us feedback about this article
More visual stories related to this article:
---
---
Want to keep exploring?
Subscribe for discounts on tickets and hotels and our latest guides.
Thank you for subscribing
We will be in touch soon with discounts on tickets and hotels and our latest guides.
Want to keep exploring?
Subscribe for discounts on tickets and hotels and our latest guides.
Thank you for subscribing
We will be in touch soon with discounts on tickets and hotels and our latest guides.
Related Articles