16 Fun Things to Do in New Orleans for Couples
Destguides may receive commissions from purchases made through affiliate links in this article.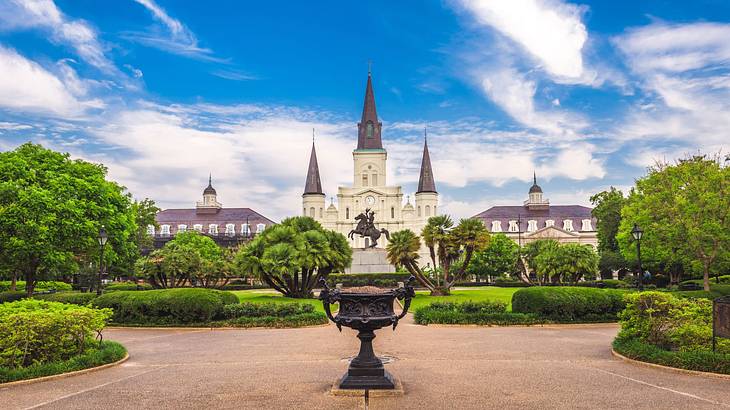 New Orleans is an exciting city full of history and interesting attractions. It's also an ideal vacation destination for all types of travelers, from families with kids to solo travelers.
New Orleans, or NOLA, is also an ideal getaway spot for couples. If you're traveling to the city with your other half, you'll discover an array of fun things to do in New Orleans for couples. These memorable activities include cooking classes, helicopter tours, and river cruises.
No matter what type of activities you and your partner enjoy, you're sure to find something that you want to try on this list of New Orleans activities for couples!
16 Most Romantic Things to Do in New Orleans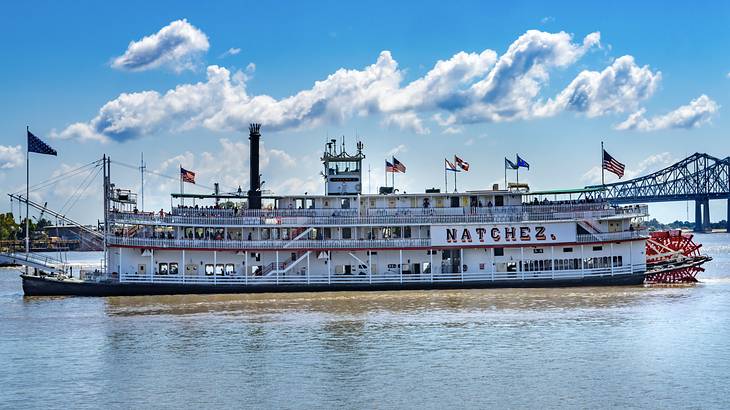 Hop aboard a Steamboat Natchez boat
Taking a Steamboat Natchez river cruise on the Mississippi River is a renowned New Orleans activity and a great thing to do for couples. Once aboard the old-fashioned steamboat, you'll be able to take in the NOLA skyline from the deck.
As you set sail, you and your significant other can enjoy live music and delicious food and drinks. These cruises operate during the day and at night. A daytime cruise allows for amazing views of New Orleans, while a nighttime cruise is a little more romantic and allows you to watch the sunset over the city.
Enjoy some couples dance lessons
What better way to connect with your partner than taking a dance class? As a city with a rich musical history, it's no surprise that New Orleans has many dance studios. Ballroom Dance New Orleans offers couples dance lessons that are well worth trying.
Dances you can choose to learn include the tango, waltz, or foxtrot, among others. No matter what your dancing ability, from beginner to expert, these classes are a fun and romantic way to spend time with your loved one.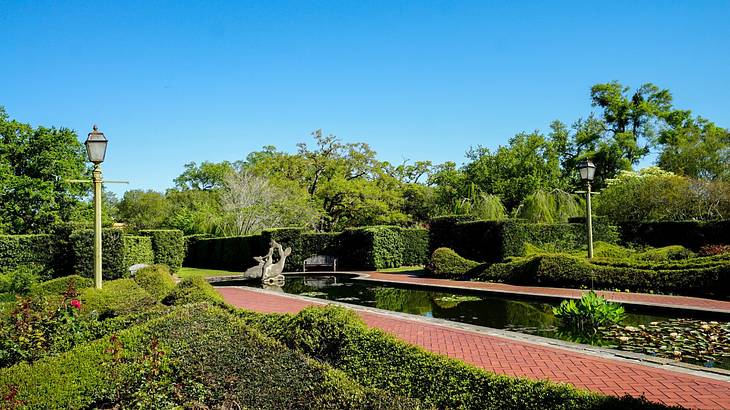 Wander through the New Orleans Botanical Garden
The New Orleans Botanical Garden is a beautiful location within City Park. The gardens feature brightly colored flowers and lush greenery. They're the ideal place to unwind with your partner.
As you stroll together through the Botanical Gardens, you'll come across 23 different types of gardens. These include a tranquil Japanese garden, a romantic rose garden, and an interesting sculpture garden. You can even pick up a picnic to enjoy together in the scenic surroundings.
Cook Louisiana dishes at a couples cooking class
Make your next date night dinner a bit more special by learning to cook some delicious new dishes at a hands-on cooking class. Your instructor will teach you and your partner how to create classic Louisiana cuisine.
Once you've followed the recipes and cooked up some tasty meals, you can enjoy them together. Of course, you also get to keep the recipes so that you can recreate the meals at home.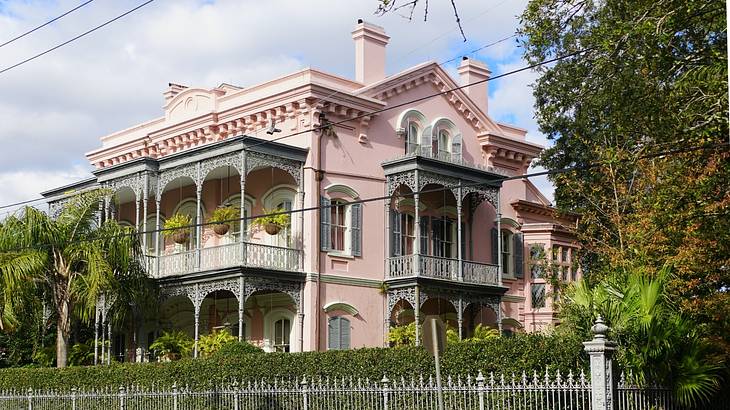 Take a walking tour through the Garden District
The Garden District is a neighborhood of New Orleans known for Oak-tree lined streets and a mix of quaint cottages and grand mansions. The area is also home to the Lafayette Cemetery and numerous independent cafes, restaurants, and bars.
The ideal way to see this area of NOLA is on a Garden District walking tour. On these tours, you'll meet with your knowledgeable guide, who will take you through the pretty streets and around the mansions and other Garden District attractions. A Garden District tour is a fun and relaxed couples activity in New Orleans that shouldn't be missed.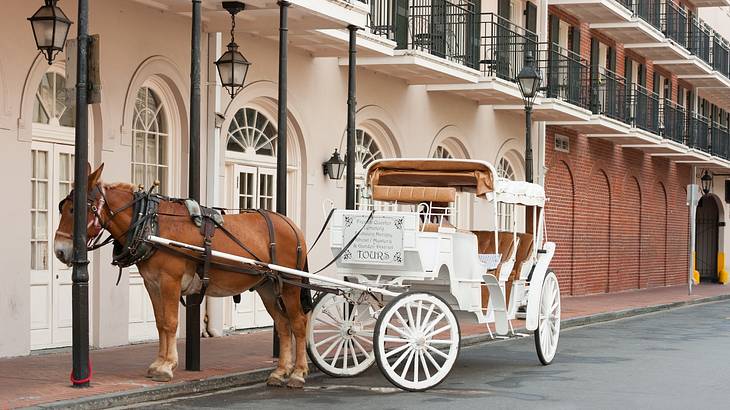 Go on a horse and carriage ride around the French Quarter
The French Quarter is one of the most famous areas in New Orleans and is a must-visit. However, instead of walking around the neighborhood, a romantic way to explore the French Quarter is on a horse and carriage ride.
You'll get to see an array of French Quarter landmarks from your carriage, and your driver will offer background on each Louisiana landmark you pass. You'll also learn more about the French Quarter as a whole and will stop by the district of Marigny.
Relax with a couples massage
After a busy time exploring bustling New Orleans, getting a relaxing couples massage is an ideal romantic activity to try. NOLA Bliss Massage is one of the city's best spas and massage spots. You can get an hour or hour and a half long couples massage here to really unwind.
Types of massage to choose from include deep tissue massage and Swedish massage. You can also add Himalayan salt stones for an even more luxurious experience.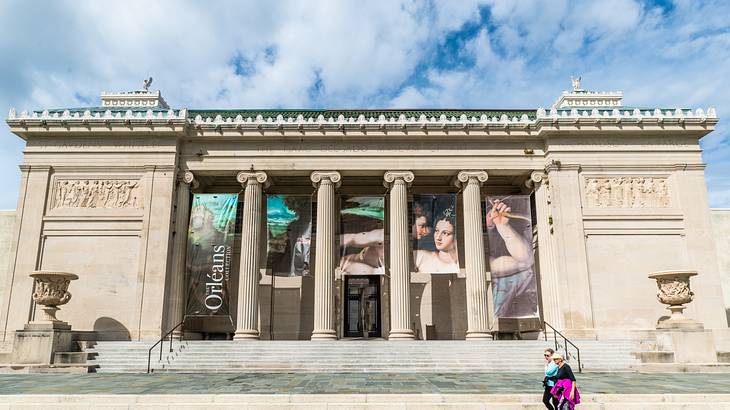 Check out NOMA and the Walda Besthoff Sculpture Garden
If you and your partner love art and cultural activities, then a trip to the New Orleans Museum of Art (NOMA) is one of the best things to do as a couple in New Orleans. This renowned art museum houses over 40,000 works from numerous eras.
As you walk around NOMA, you'll find many styles of artwork on display, from paintings and sculptures to multi-media art installations. Having looked around the museum, head outside to explore the Sydney and Walda Besthoff Sculpture Garden.
This 11-acre garden in City Park, next to NOMA, features various unique art sculptures. The garden is fascinating, and you're sure to get some one-of-a-kind photographs.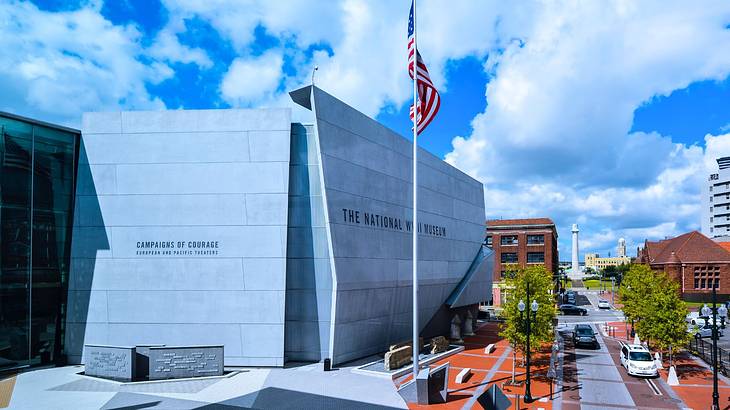 Visit the National WWII Museum
A great place to go if you and your partner enjoy history is the National WW11 Museum. The museum covers the role of the United States in World War II, and features many multimedia exhibits alongside more traditional ones.
Topics covered include US missions in Japan, D-Day, and the efforts of the US Marines in WWII. The museum also hosts temporary exhibits, and you can watch a 4D historical film.
Eat your way through a NOLA food tour
New Orleans cuisine is one-of-a-kind. When in the city, you must try as many delicious NOLA dishes as possible. Taking your partner on a food and history walking tour is the perfect way to try the best food in the city.
Your guide will take you to the city's best eateries to try dishes like red beans and rice and pecan brittle. As you go between stops, you'll also be given some background on the history of the areas you walk through.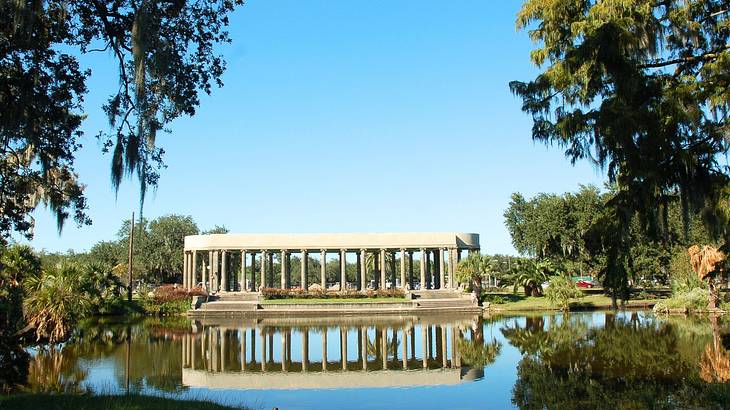 Stroll around New Orleans City Park
New Orleans City Park is full of attractions, including the New Orleans Museum of Art and the New Orleans Botanical Gardens. Along with visiting these spots, simply strolling around the park is one of the most relaxing New Orleans activities for couples.
Having explored the pretty green surroundings, grab a coffee and a snack at Cafe du Monde in City Park. This iconic coffee house serves freshly roasted blends and NOLA-style beignets.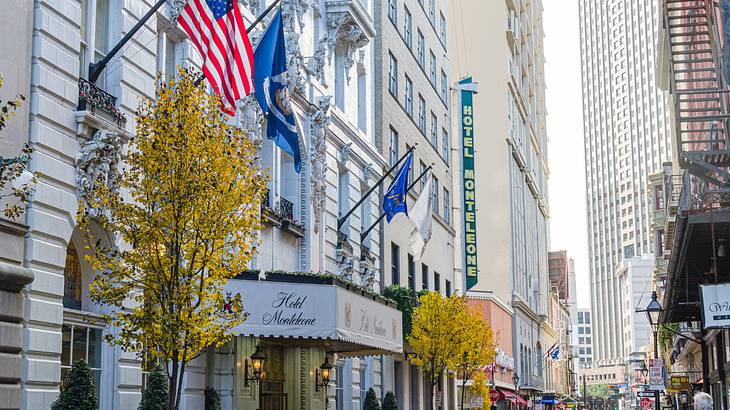 Drink in the Carousel Bar and Lounge at Hotel Monteleone
Carousel Bar & Lounge in the Hotel Monteleone is an iconic New Orleans attraction. It's primarily known for its circular revolving bar that mimics a carousel. Taking your partner to the Carousel Bar & Lounge is a must.
At the bar, you can both try a delicious New Orleans cocktail. Famous NOLA drinks on the bar's extensive menu include a Sazerac and a Vieux Carre. The bar often has live New Orleans jazz bands playing also. Stopping at Carousel Bar & Lounge is the ultimate Big Easy experience!
Spend a day Kayaking on Manchac Swamp
If you and your other half love the outdoors, then kayaking on Manchac Swamp is one of the best things to do as a couple in New Orleans. You'll meet up with your guide and hop in a kayak to explore the marshy area.
As you ride through the water, you may see a range of Louisiana swamp creatures. These include turtles and alligators. Your guide will also explain what animals and plants you encounter for an educational and fun kayaking session.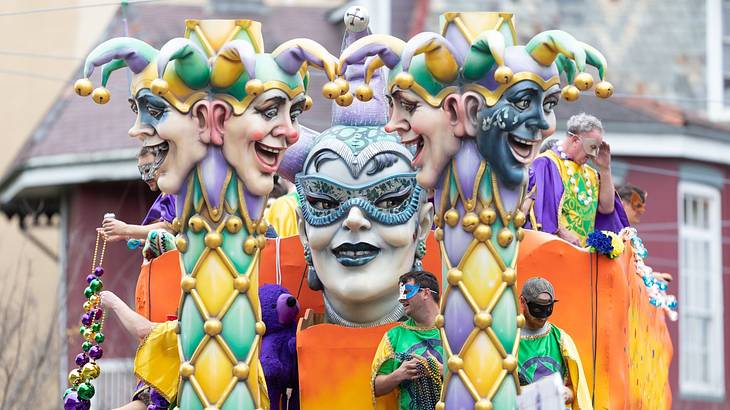 Experience Mardi Gras
Celebrating Mardi Gras is one of the most fun things for couples to do in New Orleans, LA. You'll need to check exactly when to visit New Orleans for Mardi Gras in advance as the celebration falls on different dates each year before the start of Lent. However, the holiday is always in either February or March.
Mardi Gras in NOLA is an iconic party. The city hosts colorful parades, decorates the streets, plays music in the streets, and serves incredible food. Planning a trip to New Orcan't to celebrate Mardi Gras is an absolute must!
If you can't travel for the event, be sure to visit Mardi Gras World when in New Orleans. The working museum is where elaborate floats are made for the parades. Seeing these floats being worked on is a fascinating experience.
Fly above New Orleans on a helicopter tour
A highly memorable activity to try is taking a New Orleans helicopter tour. You and your partner will be amazed as you see this breathtaking city from up high.
New Orleans landmarks you'll see from above include Jackson Square, City Park, Bourbon Street, and the French Quarter. As you hover above each notable area, your pilot will point out areas of interest as you snap some breathtaking bird's eye view photos.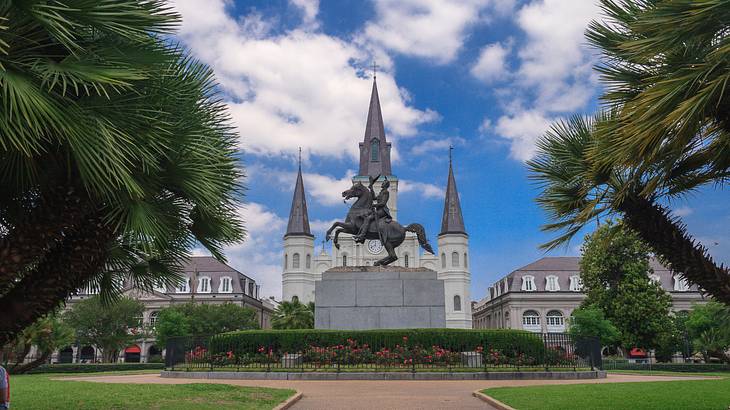 Dare to take a ghost tour
New Orleans has a rich and sometimes eerie past! If you and your partner are interested in the paranormal and creepy tales, you must see the haunted places of New Orleans on a NOLA ghost tour.
You can choose from a vast selection of tours that cover different haunted sites and areas of New Orleans. Potential haunted stops include St. Louis Cemetery No.1 and Jackson Square, the LaLaurie Mansion, and Lafitte's Blacksmith Shop Bar. Whichever ghost tour you take, you'll have a memorable yet spooky time!
In Summary
New Orleans is full of attractions and fun things to do. It's also a must-visit destination for couples. From getting a couples massage to trying NOLA food and learning about the city's paranormal past on a ghost tour, you and your significant other will make lifelong memories when exploring New Orleans!
Give us feedback about this article
More visual stories related to this article:
Want to keep exploring?
Subscribe for discounts on tickets and hotels and our latest guides.
Thank you for subscribing
We will be in touch soon with discounts on tickets and hotels and our latest guides.
Want to keep exploring?
Subscribe for discounts on tickets and hotels and our latest guides.
Thank you for subscribing
We will be in touch soon with discounts on tickets and hotels and our latest guides.