35 Fun Things to Do in Springfield, Missouri
Destguides may receive commissions from purchases made through affiliate links in this article.
If you're planning a trip to Springfield in Missouri, you'll be pleased to learn that there are numerous exciting attractions to visit in this southwestern city.
Fun things to do in Springfield, Missouri, range from exploring botanical gardens and visiting farms to sipping locally produced drinks at breweries and wineries. Other places to check out include museums, historic sites, parks, and famous landmarks.
No matter what you enjoy doing, you're guaranteed to want to try these 35 Springfield activities!
35 Fun Things to Do in Springfield, MO
Springfield, Missouri, Things to Do
Tour Pythian Castle
Also known as the Pythian Home of Missouri, Pythian Castle is one of the most interesting attractions in Springfield, Missouri. The Knights of Pythia built the castle in 1913, and today, you can tour the historical building.
On a Pythian Castle tour, you'll learn more about the castle, the Knights of Pythia, and some paranormal events that have occurred at the site.
Dare to go on a Pythian Castle ghost tour
Another activity to enjoy at Pythian Castle is going on a ghost tour. This one and a half hour evening activity will allow you to explore the castle after dark. You'll also hear a range of spooky stories relating to the building and may even witness something paranormal occurring!
Take your kids to the Wonders of Wildlife National Museum and Aquarium
The Johnny Morris Wonders of Wildlife National Museum and Aquarium is the ideal place to take your family. It has an array of kid-friendly exhibits on wildlife and animals.
Exhibits cover nature in the United States as well as the habitats of animals in the Arctic and Africa. You can also see marine life at the aquarium, including penguins, tropical fish, and rays.
Walk through Springfield National Cemetery
Springfield National Cemetery is an 18.1-acre cemetery dedicated to United States veterans and their families. The cemetery was constructed in 1867 and today is the resting place of over 14,500 individuals. Visitors can walk through the peaceful cemetery to pay respects to those buried there.
See fossils at the Missouri Institute of Natural Science
The Missouri Institute of Natural Science is a science and natural history museum that's an interesting attraction for kids and adults to visit. Exhibits cover fossils and dinosaurs, wildlife, and geological and environmental concepts.
You will also get the chance to view a range of real fossils, plus crystals and the like.
Go to the Missouri Sports Hall of Fame
One of the top Attractions in Springfield, MO, for sports enthusiasts is the Missouri Sports Hall of Fame. The museum honors sports history in Missouri, including famous sports personalities from Missouri and those that have contributed to sports in the state. Exhibits include artifacts, memorabilia, and interactive displays to interact with.
Spot wildlife at the Springfield Conservation Nature Center
A great outdoor spot in Springfield is the Springfield Conservation Nature Center. This 80-acre site features walking trails through forests and past scenic lakes.
There's also lots of wildlife to see. Animals to look out for include deer, mink, reptiles, and many varieties of birds. You can also visit a nature education center.
Relics is the largest antique mall in Missouri and has its flagship location in Springfield. At the store, you can discover a range of pieces, including furniture, decor accessories, and art. Exploring the shop in itself is a fun activity, and you'll likely discover some great buys too.
Meet animals at Rutledge-Wilson Farm Community Park
Rutledge-Wilson Farm Community Park is a 200-acre farmyard and park that has barnyard animals, pretty gardens, and open green space. It's also another of the great family-friendly Springfield, MO, attractions.
At the park, you can explore the farm and surrounding area and meet animals like chickens, cows, donkeys, and pigs.
Learn new things at the Discovery Center of Springfield
Another family-friendly venue in Springfield is the Discovery Center of Springfield. The interactive science museum has a variety of exhibits for all ages. Topics covered include physics and the human body. Fun events are also held here, like science parties for kids.
Cheer for the Missouri State University Bears
Springfield is home to Missouri State University. The school has a selection of collegiate sports teams, all of which are called The Bears. Sports to watch include men's and women's basketball and soccer, plus men's baseball and football, among other exciting sports.
Game schedules can be found on the University's website, and you can purchase tickets there also.
Grab a beer at the Mother's Brewing Company taproom
A great local brewery to check out is Mother's Brewing Company. The brand has a taproom in Downtown Springfield with over 20 brews on tap.
Along with a variety of beers, including IPAs, ales, and lagers, hard seltzers are on offer. Stopping for a few drinks at Mother's Brewing Company is an ideal way to relax.
Venture underground at Fantastic Caverns
One of the unique Springfield, Missouri, attractions to visit is Fantastic Caverns. At the venue, you can take an almost hour-long tour through a cave system.
You'll be taken through caverns and underground to explore breathtaking geological formations. During the tour, your guide will provide information on how the caves were formed.
See animals at the Dickerson Park Zoo
Opened in 1922, the Dickerson Park Zoo is a much-loved family attraction in Springfield. Animals to see at the zoo range from black bears, kangaroos, and lions to otters and emus.
The zoo is also split into different zones based on where in the world the animals come from. Sections include South American animals, Australian creatures, and Asian wildlife. Small children can enjoy a playground and train too.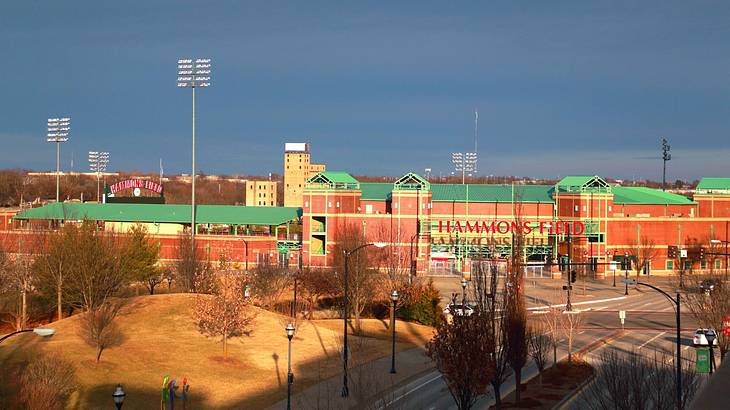 Watch the Springfield Cardinals play at Hammons Field
Springfield has a minor league baseball team called the Cardinals. You can catch a Cardinals game at Hammons Field between April and September in the regular season. Going to a game is a fun and memorable idea, even for people who aren't major sports fans.
Admire works at the Springfield Art Museum
The Springfield Art Museum is the oldest cultural institution in the city having opened in 1928. At the gallery, you can view 10,000 works, including paintings, sculptures, and drawings. There are also temporary collections, allowing you to see new works by a variety of artists.
Explore the Springfield Botanical Gardens
Located in Nathanael Greene/Close Memorial Park, the Springfield Botanical Gardens covers 112- acres and features a variety of beautiful flower and plant displays.
Just a few of the plants to see include Asiatic lilies, peonies, and roses. Other attractions at the gardens include the Roston Native Butterfly House, a kids' play trail, and Lake Drummond.
Wander around the Mizumoto Japanese Stroll Garden
One of the most well-known attractions at the Springfield Botanical Gardens is the Mizumoto Japanese Stroll Garden. It's also the oldest attraction in the gardens, having opened in 1985.
As you wander around the seven-acre Japanese Garden, you'll see koi ponds, a teahouse, and traditional Japanese landscaping.
Travel back in time at the Gray/Campbell Farmstead
Another interesting attraction within the Springfield Botanical Gardens is the Gray/Campbell Farmstead. The site features a cabin that was constructed in the 1860s and is one of Springfield's oldest structures.
During a visit, you can look inside the building and some other structures from the 19th century, including a schoolhouse.
Admire vintage cars at the Route 66 Car Museum
One of the Springfield, Missouri, things to do that's perfect for car enthusiasts is going to the Route 66 Car Museum. The attraction features over 60 classic cars, plus some exhibits on US automobile history. American and European models from 1907 to the present are on display.
Visit the Air and Military Museum of the Ozarks
The Air and Military Museum of the Ozarks features exhibits on the US military. You can see over 5,000 artifacts here, including military vehicles, equipment, and uniforms. The museum is one of the most fascinating attractions in Springfield and will teach you lots about US military history.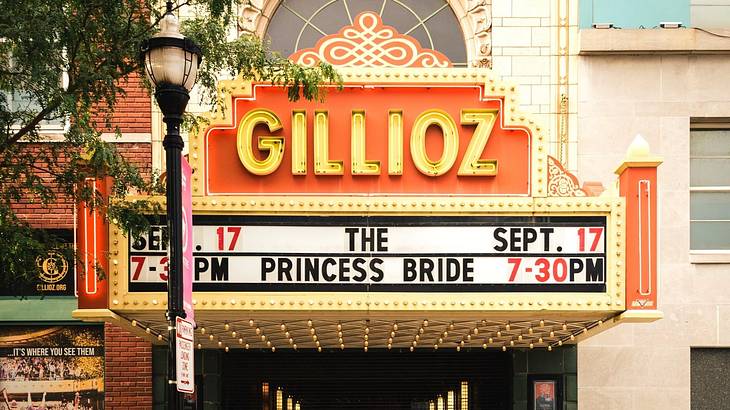 Catch a show at the Historic Gillioz Theatre
Built in 1926, the Historic Gillioz Theatre is an iconic performance venue in the city. At the theater, you can see a selection of shows. These include lyric operas, comedy shows, and concerts. If you're looking for an evening activity in Springfield, going to the Gillioz Theatre is recommended.
Discover the caves at Sequiota Park
Going to Sequiota Park is another of the great Springfield, MO, things to do outdoors. An interesting feature in the park is Sequiota Cave. If you want to see the cave, you must rent a boat to do so, but there are some other smaller caves around the park.
Other things to do here include following trails around the lakes and looking for wildlife.
Shop at Battlefield Mall
One of the most popular places for some retail therapy in Springfield is Battlefield Mall. The shopping center features 153 outlets, including clothing stores, beauty shops, and children's stores.
After shopping, you can grab a snack at a selection of on-site eateries, eat in restaurants and take out options.
Travel back in time at the History Museum on the Square
A fun way to go back in time and learn about Springfield's history is by going to the History Museum on the Square. The venue features six permanent galleries as well as temporary exhibits.
Things to learn about include notable residents, significant events, and how Springfield has grown over time.
Look around Nathanael Greene/Close Memorial Park
Nathanael Greene/Close Memorial Park is home to the Springfield Botanical Gardens and also features some walking trails and a lake. After visiting the gardens, you can wander around the park and enjoy a meal in the picnic area. There's also a golf course adjacent to the park.
Hang out at Jordan Valley Park
If you're still looking for activities in Springfield, MO, that get you outside, going to Jordan Valley Park should be on your list. The grassy park has lawns to hang out on and water fountains for kids to play in. You can also find picnic areas here and an indoor ice rink.
Relax with drinks at White River Brewing Company
White River Brewing Company serves delicious beers in a relaxed taproom. Beers to try range from IPAs to ales, with some unique offerings available such as drinks you can mix with fruit syrup. White River Brewing Company also has a patio to hang out on and hosts events, like live music nights.
Create artworks at Creamery Arts Center
Located by Jordan Valley Park, Creamery Arts Center is the perfect place to enjoy some crafts. Adult classes generally focus on pottery, allowing you to sculpt some amazing pieces. Kids' classes are also offered that let them paint and create ceramics. Some local artists' exhibits are on display too.
Fun Things to Do Near Springfield, Missouri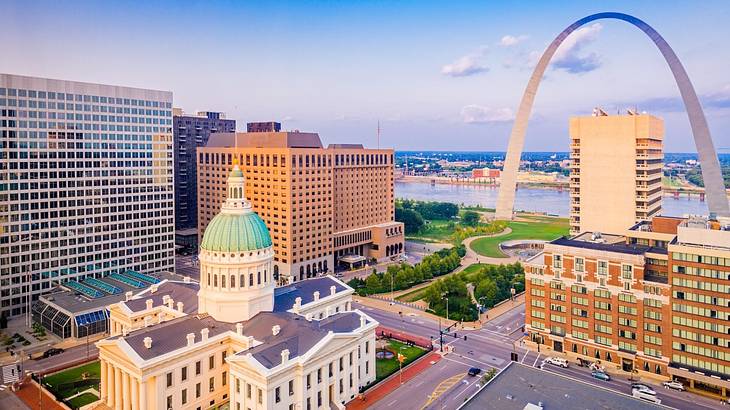 Plan a trip to St. Louis
St. Louis is one of the more well-known cities in Missouri. Located three hours from Springfield, planning a day or overnight trip to the city is a great idea. In St. Louis, you can see the famous Gateway Arch and visit other attractions, including museums and parks.
Find out about Civil War history at Wilson's Creek National Battlefield
If you like historical attractions, a trip to Wilson's Creek National Battlefield is a must. The landmark is the site of the first Civil War battle west of the Mississippi River.
It's also where Nathanial Lyon died, marking the first death of a Union general in the war. At the site, you can look around and visit a museum to learn more about the battle, and its effect on the Civil War as a whole.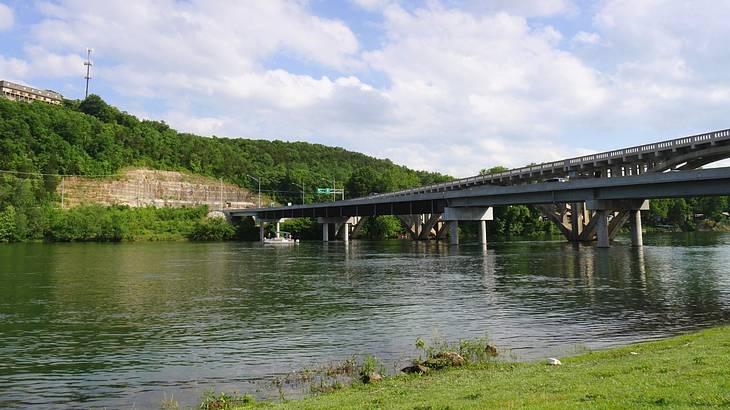 Drive to Branson
Branson is another town in Missouri that's located just 50 minutes from Springfield. Due to the vast array of attractions in the city, making the drive from Springfield for a day or half-day trip is a good idea.
Attractions in Branson to visit include the Titanic Museum, the Butterfly Palace and Rainforest Adventure, and the Veterans Memorial Museum. If traveling with kids, going to the World's Largest Toy Complex Museum is a must too.
Venture into the Smallin Civil War Cave
Smallin Civil War Cave was discovered in 1818 and today is listed on the National Register of Historic Places. Tours of the cave are available, allowing you to explore this geological feature.
Various events, like carol concerts and lantern festivals, are held here too, and there's a small visitor center where you can learn more about the site.
Sip local wine at 7C's Winery
If you like great wine, going to 7C's Winery is one of the best things to do near Springfield, MO. Located 30 minutes from central Springfield, the winery serves local wines and mead.
Tastings are available, and you can purchase some of your favorite wines to take home. You can also pick sunflowers here!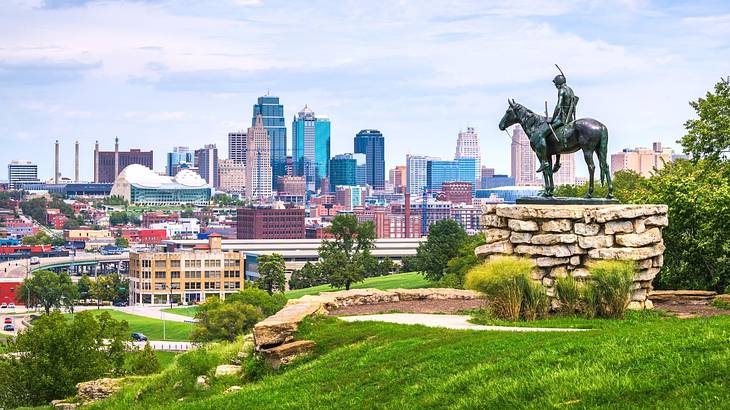 Spend the day in Kansas City
Located two and a half hours from Springfield, Kansas City is another popular Missouri City to visit. Activities to enjoy in KC include exploring museums, watching local sports teams play, and shopping at markets.
You can also discover many outdoor activities in Kansas City to try, like going to nature parks.
In Summary
Having read this article, you should have a good idea of what to do in Springfield, MO. From museums and outdoor attractions to sporting events and shopping outlets, there are an array of places to visit when in this vibrant city.
Give us feedback about this article
More articles about Missouri:
Read more articles about the United States:
More articles about things to do:
More visual stories related to this article:
---
---
Want to keep exploring?
Subscribe for discounts on tickets and hotels and our latest guides.
Thank you for subscribing
We will be in touch soon with discounts on tickets and hotels and our latest guides.
Want to keep exploring?
Subscribe for discounts on tickets and hotels and our latest guides.
Thank you for subscribing
We will be in touch soon with discounts on tickets and hotels and our latest guides.
Related Articles