35 Cincinnati Date Ideas That Will Impress Your Partner
Destguides may receive commissions from purchases made through affiliate links in this article.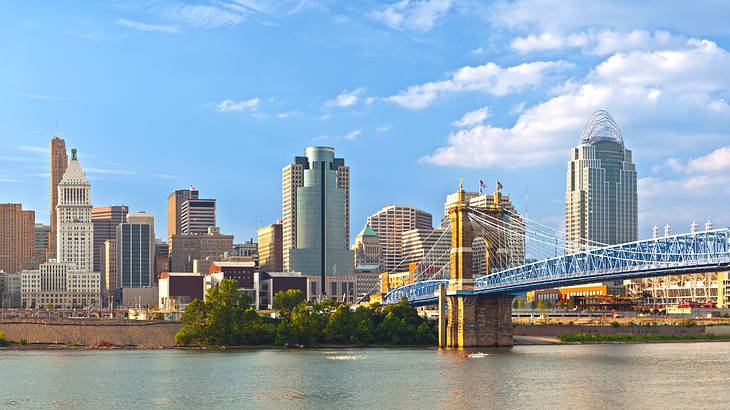 Couples visiting or living in Cincinnati will be pleased to hear that there are many fantastic places to go on a unique date in Queen City! The exciting Ohio city has an array of fun attractions, romantic restaurants, scenic outdoor spaces, and much more.
Cincinnati date ideas range from relaxing at the Spa at 21C to hanging out at 16-Bit Bar and Arcade or catching a Cincinnati Bengals game at Paycor Stadium. If you want to vary up your date activities a bit, keep reading for 35 fun things for couples to do in and around Cincinnati!
35 Fun Date Ideas in Cincinnati, Ohio
Fun Things to Do in Cincinnati for Couples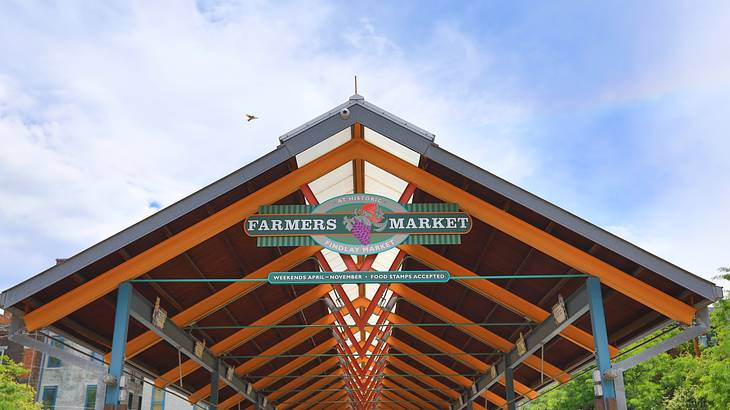 Shop and eat at Findlay Market
Going to Findlay Market is one of the most fun dates in Cincinnati, OH, for foodies. The iconic 19th-century market today houses a variety of food vendors, from those selling produce and baked goods to those producing ready-to-eat dishes.
Wandering around the bustling market and picking up snacks to eat is always a good time. You could also get ingredients to cook a meal together at home. Alternatively, book a Cincinnati food tour on which your guide will take you to the best Findlay Market stalls and some other top food spots.
Venture into Cincinnati's underground city
A fun fact about Cincinnati is that it has an underground system of tunnels and crypts, plus a unique abandoned subway system. You and your other half can explore this below-ground complex on a Queen City underground tour. While exploring, your guide will let you know about the fascinating history of the crypts and tunnels.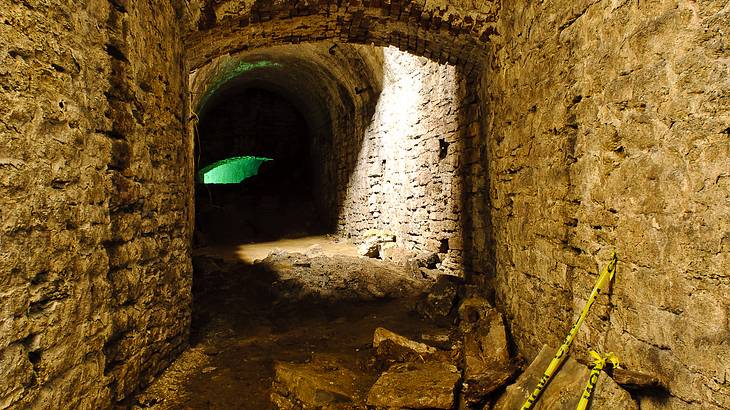 Another of the cool things to do underground in Cincinnati is experiencing a hidden brewery caverns tour. Your guide will take you to unique caverns within the underground city where you can learn about the brewery businesses that operated there. To end the tour, you'll visit an active brewery, where you can do a tasting.
Bar hop on a cocktail tour
If you and your date like finding the best cocktail bars, going on a cocktail tour is a fun late afternoon activity to enjoy. You'll get to visit four top bars, where you can try handcrafted cocktails. You'll also get to benefit from some happy hour deals and will likely find a new favorite date night drinking spot!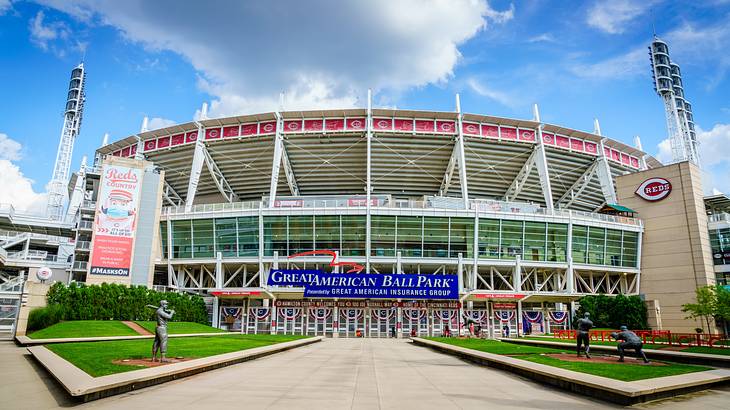 Catch a Cincinnati Reds game at Great American Ball Park
Many people don't know, but the first ever professional baseball team was based in the city. The Cincinnati nickname of the Birthplace of Professional Baseball was even created to honor this piece of history.
As baseball is so important to the city, sports-loving couples won't want to miss attending a Cincinnati Reds baseball game at the Great American Ball Park. The MLB team plays between April and October in the regular season. Grabbing some drinks and ballpark snacks and cheering on the team is guaranteed to be a great time!
Break free from an escape room
Tackling an escape game is one of the great first date ideas in Cincinnati, OH. Of course, it also makes a fun date idea for couples that have been together for a while.
At The Escape Game Cincinnati you can choose from different themed games and will have an hour to solve puzzles and break free. Even if you don't complete the game, you'll have fun trying!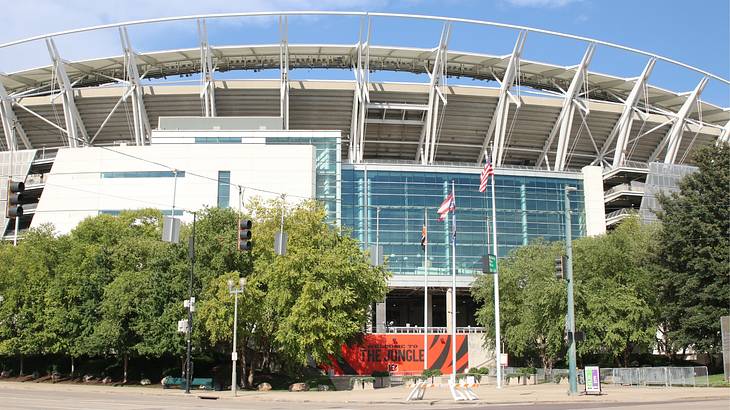 Watch the Cincinnati Bengals at Paycor Stadium
Another activity for sports fans is heading to Paycor Stadium (formerly Paul Brown Stadium) to watch the Cincinnati Bengals play in the NFL. This team has games from September to January in the regular season, with most games starting in the early afternoon. If you do go to a game, remember to wrap up warm!
Appreciate artworks at the Cincinnati Art Museum
The Cincinnati Art Museum is a fantastic art gallery to visit together. Founded in 1881, the museum features around 67,000 pieces, including works by world-renowned artists and pieces from centuries ago. Just a few of the famous artists with art on display include Monet, Picasso, and Renoir.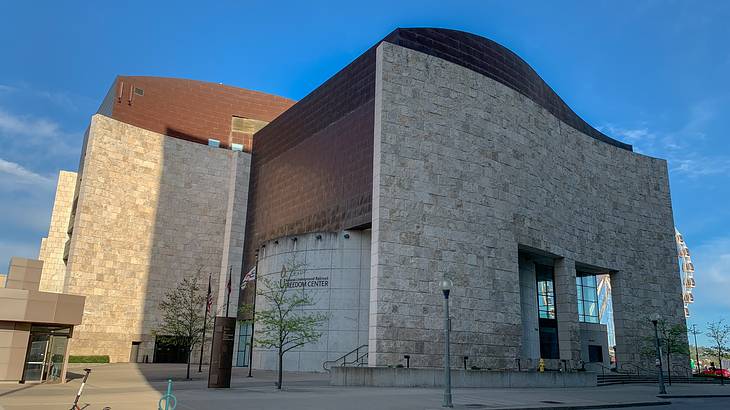 Visit the National Underground Railroad Freedom Center
An interesting museum to visit together is the National Underground Railroad Freedom Center. This museum covers the history of the Underground Railroad used to help enslaved people escape during the 1800s. It also features exhibits on other topics relating to the abolishing human enslavement, including modern-day slavery.
Look around the Contemporary Arts Center
One of the most fun things to do in Cincinnati for couples that like art is visiting the Contemporary Arts Center. This gallery features a range of mediums, including paintings, sculptures, architecture pieces, and even performing arts installations.
There are always new things to see at the center, and various events are held throughout the year, like arts and culture talks.
Date Night in Cincinnati Ideas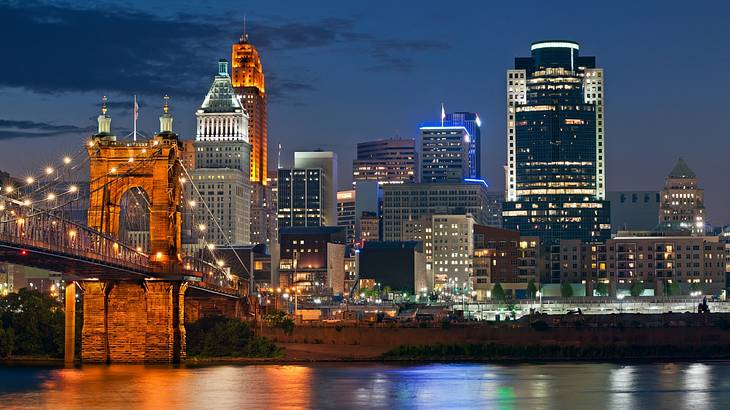 Hear spooky stories on a Cincinnati ghost tour
One of the most unique and fun date night ideas in Cincinnati, Ohio, is going on a Cincinnati ghost tour. On the tour, you'll visit supposedly haunted sites and hear eerie stories relating to them. Spooky spots to visit include Washington Park, Taft's Ale House, and Wooden Nickel Antiques.
Spend an evening at Queen City Radio
Queen City Radio is one of the most fun places to spend an evening with your date. The trendy bar has an outdoor patio where you can enjoy drinks like craft beer. Many events are also held at Queen City Radio, like live music acts and trivia nights.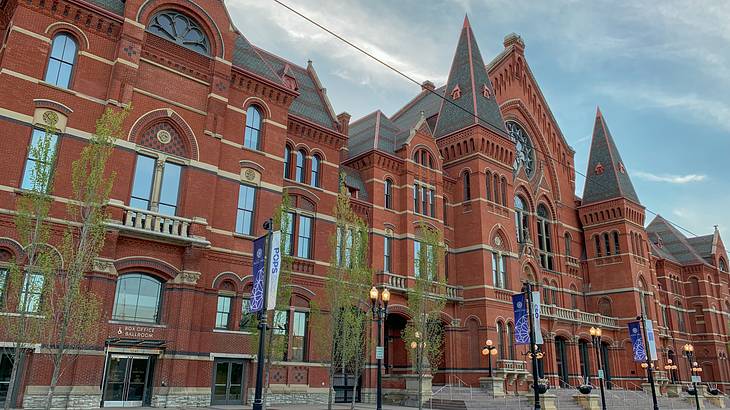 See the Cincinnati Symphony Orchestra at Cincinnati Music Hall
Cincinnati Music Hall is an Ohio landmark that you can visit with your date to watch the Cincinnati Symphony Orchestra. At the venue, you can admire the stunning theater as you listen to the orchestra perform. You can also see the Cincinnati Ballet or Cincinnati Opera at Cincinnati Music Hall.
Play arcade games at 16-Bit Bar and Arcade
One of the best things to do at night in Cincinnati is going to 16-Bit Bar and Arcade. This fun bar has arcade games that you and your date can play while enjoying drinks. Beverages on the menu include video game-themed cocktails, beer, and slushie cocktails. Mocktails are also available.
Stargaze at Cincinnati Observatory
If you're looking for memorable and unique Cincinnati date night ideas, take your partner to the Cincinnati Observatory in the Hyde Park area. Visitors can use professional telescopes to look up at the stars and galaxies. The observatory also has adults-only late evening events where you can see stars that are only visible late at night.
Romantic Things to Do in Cincinnati for Couples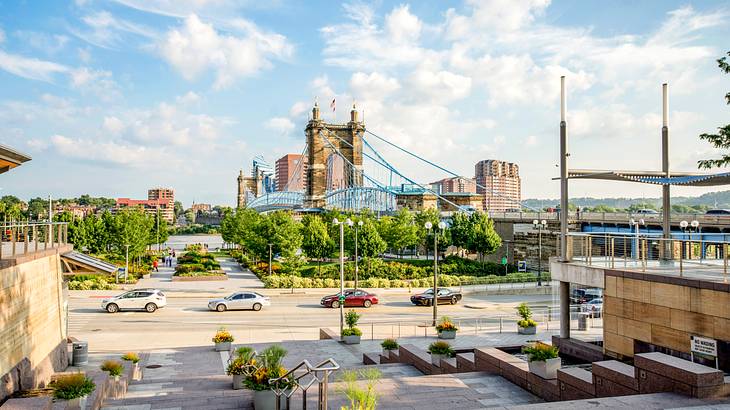 Stroll around Smale Riverfront Park
Smale Riverfront Park is a scenic and romantic place to go for a walk with your loved one. Located along the Ohio River, it features riverfront paths, pretty gardens, and areas to sit and chat while taking in the views. Some fun colored lights also illuminate the park at night, and you can explore until 10 PM.
Share brunch at French Crust Café and Bistro
Going to brunch is a fun and romantic way to start the day with your loved one. One of the best brunch spots in the city is French Crust Café and Bistro.
This sophisticated spot serves French breakfast and brunch dishes like omelets, filled croissants, and sweets, such as eclairs or almond croissants. If you're looking for other brunch options, you could take a Cincinnati city tour with brunch included!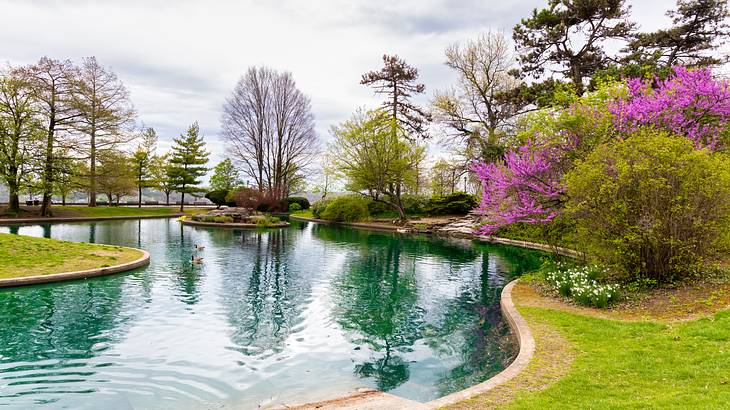 Have a picnic at Eden Park
Eden Park is a beautiful 186-acre park to visit with your date. At the park, you can follow trails and take in views of the Ohio River.
You'll also find lots of places to sit and enjoy a picnic together. The park is well-lit at night, so you could plan your date in the early evening and watch the sunset over the Ohio River.
Relax with spa treatments at the Spa at 21C
Unwinding at the 21C Museum Hotel spa is definitely one of the most romantic things for couples to do in Cincinnati, Ohio. The treatment menu includes options like deep tissue massages, hot stone massages, and various facials. After your spa session, you and your date can get drinks with a view at the hotel's cocktail terrace.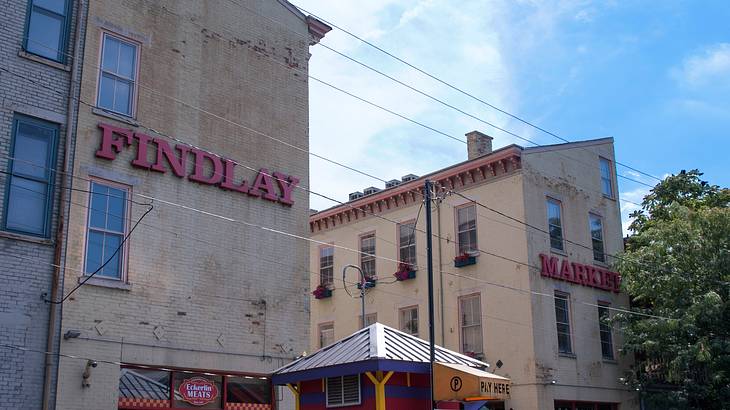 Buy your date fine chocolates at Maverick Chocolate
Another romantic way to treat your date is by taking them to Maverick Chocolate to buy some handcrafted chocolates. You can find shops on Edmondson Road and at Findlay Market. Products to purchase include truffles with an array of fillings, bars, and chocolate spread.
Best Date Night Restaurants in Cincinnati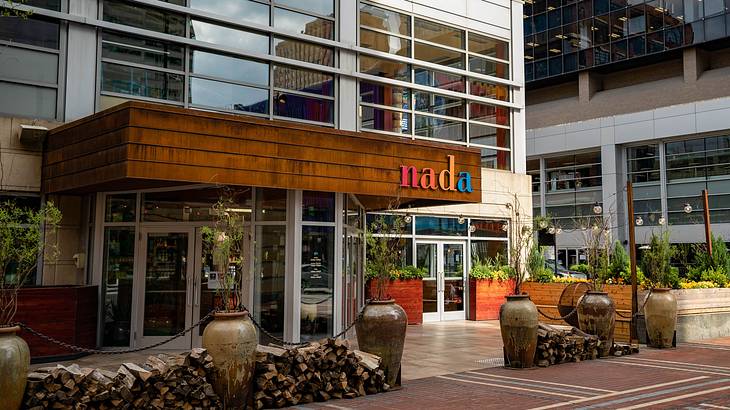 Nada
Nada is a trendy and relaxed spot serving Mexican dishes and delicious drinks. Things to order include various types of tacos, fish ceviche, and sides like grilled street corn. Margaritas, plus other cocktails, beer, wine, and non-alcoholic drinks, are on offer to enjoy with your food.
Primavista
When planning a dinner date, going to Primavista is a must. The restaurant has been named the 'best Italian restaurant in Cincinnati' by Cincinnati Magazine's Readers Choice, and the dining room offers spectacular city views.
Dishes include Italian classics like bruschetta, various pasta dishes, and pizza. You can finish your meal with decadent desserts like tiramisu, and an extensive wine list is available, with many Italian wines.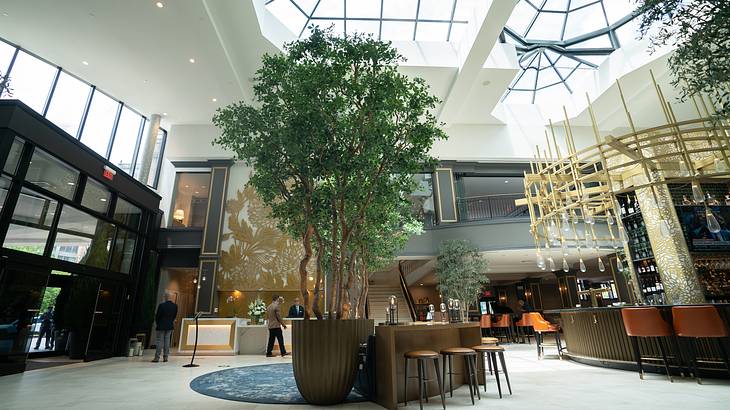 Subito at the Lytle Park Hotel
The Lytle Park Hotel is a high-end hotel in Cincinnati that has a stylish restaurant, Subito. The eatery is open to those staying at the hotel and non-guests and serves modern Italian dishes, signature cocktails, and delicious wines. Before or after dinner, you can also go to the hotel's Vista rooftop bar to have drinks and take in the fantastic views.
Red Feather Kitchen
Another of the fun date night ideas in Cincinnati, OH, is having dinner at Red Feather Kitchen. This restaurant focuses on creating contemporary American dishes with seasonal ingredients.
To accompany your meal, you can pick from a long wine list that features Italian, French, and Australian wines, among others. Craft cocktails are also on the beverages menu.
Sotto
Sotto is a sophisticated Italian trattoria that makes the perfect romantic dinner date location. You and your partner will be able to order antipasti to share before indulging in pasta dishes and main courses.
Of course, you'll also be able to order a bottle of Italian wine, and cocktails and after-dinner spirits are available as well.
Cute Date Ideas in Cincinnati, Ohio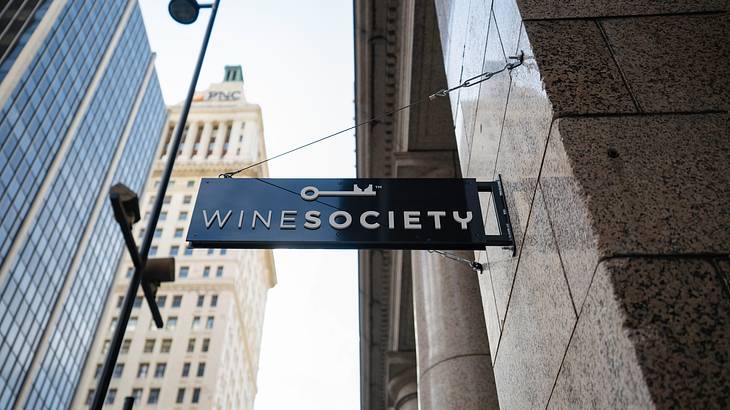 Discover the best wine and dessert spots in the city
Couples that like finding great food and wine locations will want to go on a Cincinnati wine and dessert tour! This tour will take you to three local eateries with the best desserts in the city, where you taste their signature sweets. You'll also get to sample wines and take a tour of a local winery.
Chat with a coffee at Deeper Roots Coffee
Are you planning a coffee date? Then you'll find no shortage of great cafes to head to in Cincinnati! A popular one to check out is Deeper Roots Coffee.
The brand has a couple of locations in Cincinnati and serves various fresh coffee drinks, like cappuccino, espresso, or mocha latte. Baked goods are also available to accompany your drinks.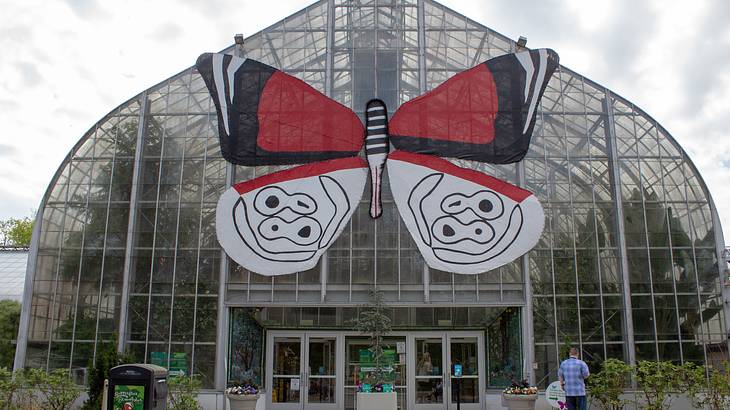 Walk through Krohn Conservatory
Exploring Krohn Conservatory is a fun thing for couples to do in Cincinnati during the day or early evening. The conservatory houses a range of pretty plants and flowers, including desert plants, orchids, and palms.
As you look around, you can snap some couples photos with the colorful backdrops. If you're visiting the city, the best time to go to Cincinnnti to enjoy the gardens is in the spring when the flowers are in bloom.
Treat your date to ice cream
If your date has a sweet tooth, you'll find no shortage of places to take them for ice cream in Cincinnati. An excellent ice cream shop to check out is Aglamesis Bro's.
This spot serves delicious gelato and Italian ice, as well as chocolates and candy. Hello Honey Ice Cream is another top ice creamery to check out.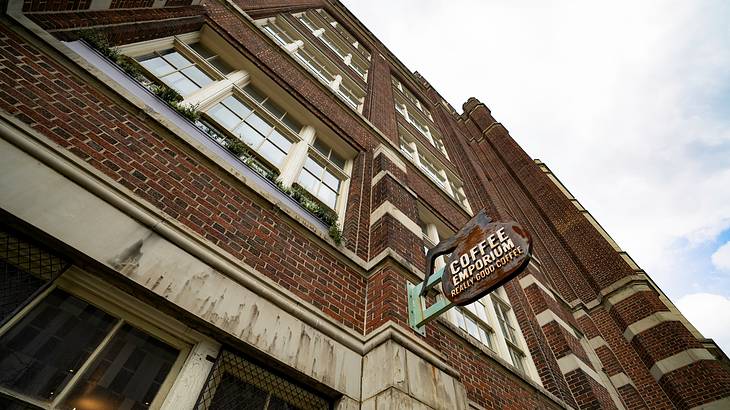 Grab coffee and sweet treats at Coffee Emporium
Coffee Emporium is another excellent place for a coffee date in Cincinnati. There are two coffee shop locations as well as some coffee carts around the city. At Coffee Emporium, you can enjoy freshly roasted coffee drinks and sweeter options like white mocha and caramel frappe.
Teas and soft drinks are also on offer, along with treats like cookies and muffins. Going to Coffee Emporium is notably one of the best first-date ideas in Cincinnati, Ohio!
Fun Things to Do Near Cincinnati, Ohio, for Couples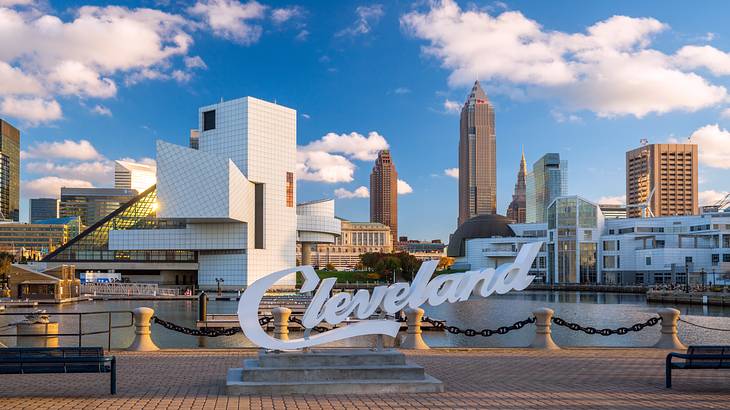 Plan a weekend trip in Cleveland
Cleveland is another vibrant Ohio city located around three and a half hours from Cincinnati, depending on traffic. It makes for a fun weekend getaway destination for you and your partner.
Once you arrive, you'll find an array of things to do in Cleveland, like exploring the botanical garden, going on a Little Italy food tour, or doing something unique like trying axe throwing.
You could also go sightseeing to see some Cleveland landmarks, and you'll find lots to do in the evening if staying overnight.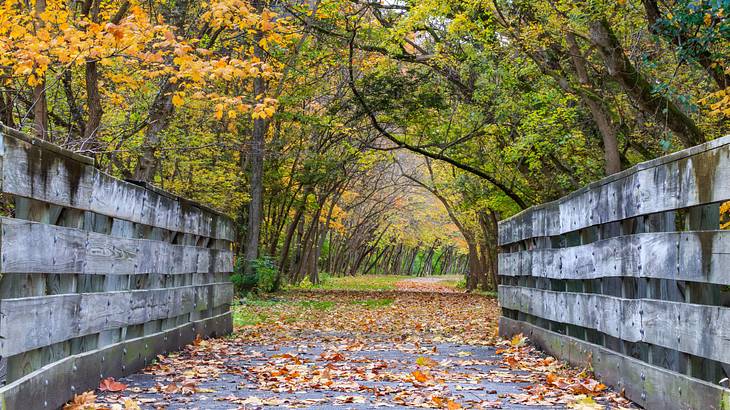 Canoe or bike in Little Miami State Park
Little Miami State Park sits along the Little Miami River and is a great date destination for couples that enjoy being outdoors. At the park, you'll find miles of biking trails, which take you through forests and along the river. You can also hop in the water to canoe or kayak.
Enjoy sweet treats on the Butler County Donut Trail
The Butler County area is located on the edge of Cincinnati, about 40 minutes from downtown Cincinnati. One of the fun things to do together in this area is finding the best bakeries on the Butler County Donut Trail.
The trail features ​​13 mom-and-pop donut shops, and you can easily download the donut trail map online. If you visit all 13, you also get a Donut Trail t-shirt!
Go to Columbus for the day
Columbus, Ohio, is a fun overnight or day trip location as it's only about an hour and a half from Cincinnati.
It also makes a great couples destination as there are lots of things to do on a date in Columbus, like visiting one of many museums, playing games at Tabletop Game Cafe, or relaxing at Woodhouse Spa. You can also book some unique Columbus excursions, like guided sightseeing tours.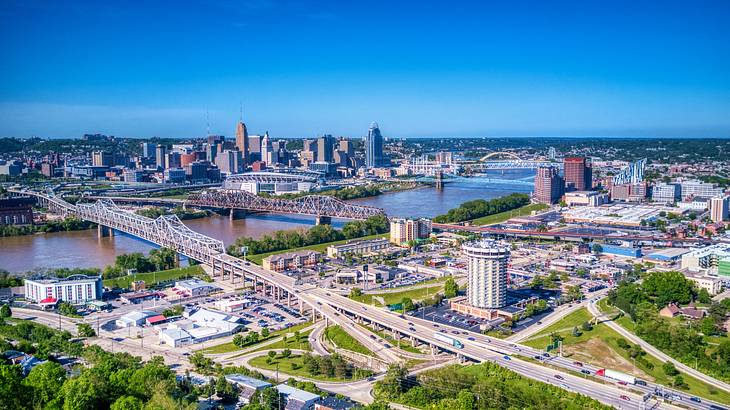 Find the best eateries in Covington, Kentucky
Covington sits across the Ohio River from Cincinnati in Kentucky. You can reach the city in about ten minutes when crossing the John A. Roebling Suspension Bridge from downtown.
There are many things to do in Covington with your date, like going on a Mainstrasse Village food tour. Along with visiting eateries and trying delicious dishes, you'll get to see some landmarks and learn some Covington history facts.
In Conclusion
You and your partner will have no trouble finding places to go on a date in Cincinnati! Whether you're looking for romantic restaurants, fun attractions, cool bars, or anything in between, this list of Queen City date ideas will have something for you and your other half.
---
---
Want to keep exploring?
Subscribe for discounts on tickets and hotels and our latest guides.
Thank you for subscribing
We will be in touch soon with discounts on tickets and hotels and our latest guides.
Want to keep exploring?
Subscribe for discounts on tickets and hotels and our latest guides.
Thank you for subscribing
We will be in touch soon with discounts on tickets and hotels and our latest guides.
Related Articles