30 Best & Fun Things to Do in Lexington, VA
Destguides may receive commissions from purchases made through affiliate links in this article.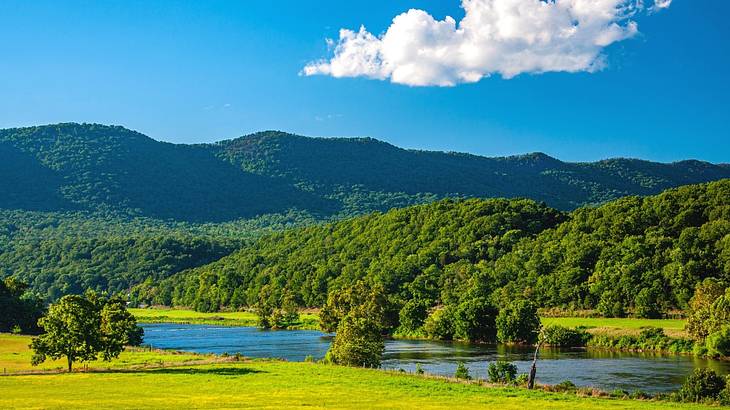 For those wondering, "where is Lexington, Virginia?" This charming town is found in Rockbridge County and is about two hours away from Virginia's capital city of Richmond. Although it's not the most well-known destination, there are numerous fun things to do in Lexington, VA.
Activities range from hiking in parks to visiting local farms and exploring specialty museums. Whether you enjoy outdoor adventures, cultural attractions, or simply getting to know the city you're visiting, Lexington has something for you!
30 Things to Do in Lexington, Virginia
Lexington, VA, Things to Do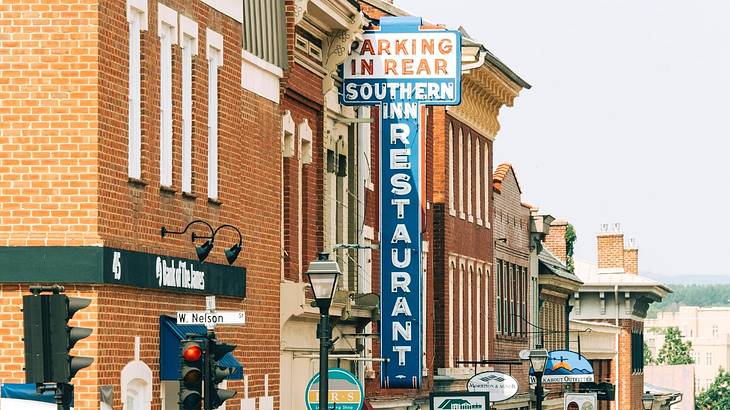 Dine on delicious dishes at Southern Inn Restaurant
If you enjoy fine dining, going to Southern Inn Restaurant is recommended. Dishes on offer incorporate classic American and southern flavors with a contemporary twist.
Menu items include beet salad, fried chicken, and Baja fish tacos. After dinner, make sure you order some decadent desserts too. Options range from classic pecan pie to Grand Marnier creme brulee. An extensive wine, beer, and cocktail list is also on offer.
See floral displays at Boxerwood Nature Center & Woodland Garden
One of the fun places to go in Lexington to unwind is the Boxer Nature Center & Woodland Garden. This 15-acre arboretum features an array of plants and flowers that are local to the area.
Gardens to explore include the Wetland, the Pioneer Forest, and the Established Woods. As you visit each garden, you may also spot wildlife like hawks, deer, and frogs.
Catch a performance at the Lime Kiln Theater
If you like live music, one of the Lexington Virginia attractions that you have to visit is the Lime Kiln Theater. Throughout the spring and summer, you can see live music acts perform on the theater's outdoor stage.
Many local artists perform, and shows feature a range of music genres. Spending an evening at Lime Kiln Theater is a guaranteed good time!
Find out something new at Miller's House Museum
One of the educational Lexington, VA, activities to enjoy is going to Miller's House Museum. The attraction focuses on the history of transport in Lexington.
Exhibits at the museum cover road, rail, and water transportation and explain how various advances in transport helped Lexington grow as an industrial town.
Grab a beer at Devils Backbone Brewing Company
Another of the can't miss places to visit in Lexington, VA, is Devils Backbone Brewing Company. Founded in Virginia in 2008, the brewery is a local favorite serving craft beers.
In Lexington, you can visit the brand's taproom to try some delicious brews. You can also go to the "Basecamp" brewhouse, located an hour from Lexington in Roseland, Virginia.
View art at the Cabell Gallery of Virginia Art
This boutique art gallery is located downtown and is a must-visit for art enthusiasts. At the gallery, you'll discover a range of pieces from local Virginia artists.
Works on display include paintings, sculptures, and even furniture and jewelry. The gallery always has new pieces in and holds temporary exhibits highlighting known and upcoming creators. If you see anything you like in the gallery, most pieces are for sale.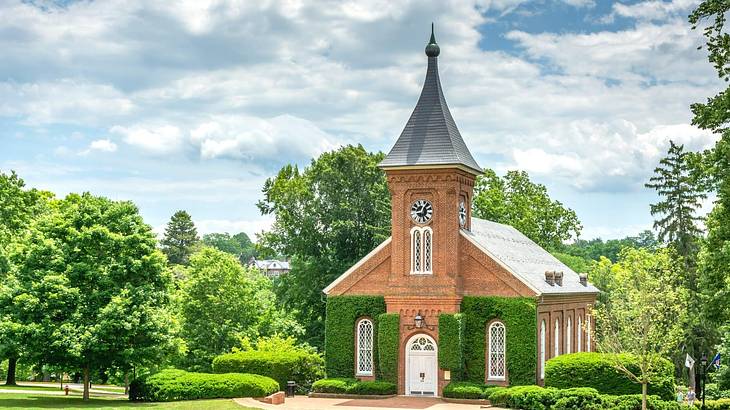 Visit the museums at Washington and Lee University
Washington and Lee University, named in part after George Washington, is a significant institution as it's the ninth oldest college in the US. Opened in 1749, the university is still active, and tourists have the chance to visit some interesting on-site museums.
The museums are the Watson Galleries, the Reeves Museum of Ceramics, and the University Chapel and Galleries. As you explore, you'll be able to see a range of artworks and artifacts.
Take a horse and carriage ride with Lexington Carriage Company
Lexington Carriage Company offers horse and carriage historical tours around the city. Your guide will take you to a range of well-known Virginia attractions and landmarks, providing background on each place as you go past. Going on a carriage ride is a unique way to see the city.
Hike the Chessie Nature Trail
If you're an outdoor activity enthusiast, hiking the Chessie Nature Trail is a must. The trail covers seven miles and links Buena Vista to Lexington.
You can hike the trail one way in about an hour and a half, and it's suitable for most activity levels. As you wander along the route, you'll pass the Maury River and see forests, farms, and geological features.
Wander around the Oak Grove Cemetery
Visiting the Oak Grove Cemetery is one of the more unique things to do around Lexington, VA. Located downtown, the cemetery houses approximately 7,500 graves, tombs, and mausoleums. Walking around the peaceful cemetery is a good way to unwind and reflect.
Meet sheep at Cabin Spring Farm!
An interesting place to visit in Lexington is Cabin Spring Farm. This attraction is a small-scale wool producer and is home to a herd of sheep. When at the farm, you can also see chickens, geese, and some other barnyard animals when visiting. After seeing the animals, you can learn more about wool production.
Explore the Lexington Historic District
Lexington was officially incorporated in 1841. Today, visiting the Lexington Historic District offers the best look into life in the city in the 1800s.
The district is located between Chesapeake Avenue and Graham and Jackson Avenues. When in the area, you can see many old buildings and learn a little about Lexington's history.
Sip cocktails at Taps at The Georges Hotel
One of the fun places in Lexington to go for a drink is Taps. Located inside the boutique hotel, The Georges, the bar has a stylish contemporary feel.
Taps serves a range of delicious cocktails, including lavender-infused hard lemonade and bourbon, honey, and lemon mix. You can also share bar snacks, like fried oysters, fries with aioli, and nachos.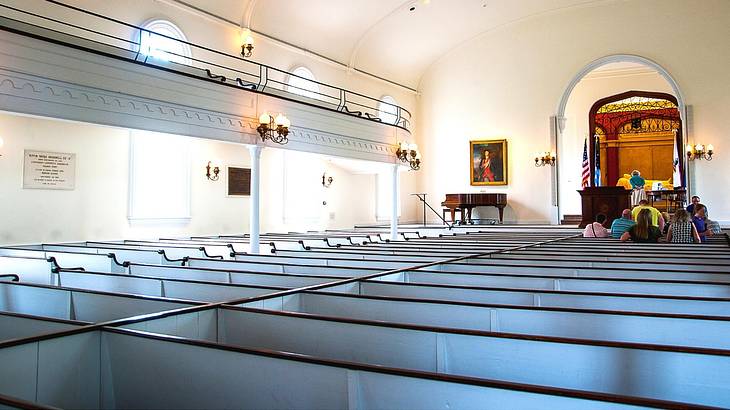 Look around University Chapel & Galleries
As mentioned, Washington and Lee University has some museums and galleries. One of the most well-known is the University Chapel & Galleries.
The National Historic Landmark was constructed in 1867 and comprises a chapel and a small museum. Inside the gallery, you can view the chapel and discover some exhibits on the history of Lexington and the university.
Get sweet treats at Cocoa Mill Chocolate Company
For those with a sweet tooth, one of the things to do around Lexington, Virginia, that you'll enjoy is going to Cocoa Mill Chocolate Company. The local chocolatier creates delicious treats that will please all palettes.
Candies on offer range from artisan truffles and chocolate assortment boxes to gourmet bark, chocolate-covered pretzels, and dipped fruits. Cocoa Mill Chocolate Company is the perfect place to buy some gifts and treat yourself to something delicious.
Watch a movie at Hull's Drive-In
Hull's Drive-In is a great place to spend the evening in Lexington. The outdoor movie theater is one of only seven drive-in cinemas still operating in Virginia.
The venue generally shows new releases but will sometimes show classic films. Additionally, both single and double feature tickets are available for purchase. If there's a new film you want to see, driving to watch it at Hull's is highly recommended. Don't forget to pack some movie snacks too!
Find unique art pieces and souvenirs at Earth, Fire & Spirit
If you're looking for some one-of-a-kind items for yourself or as a gift, plan a trip to Earth, Fire, & Spirit Pottery. The shop has handmade art, accessories, and decor items created by local craftspeople.
Items to purchase range from pretty vases and ceramic figurines to wall art and stunning earrings, rings, and necklaces. You're sure to find something you love at Earth, Fire, & Spirit Pottery!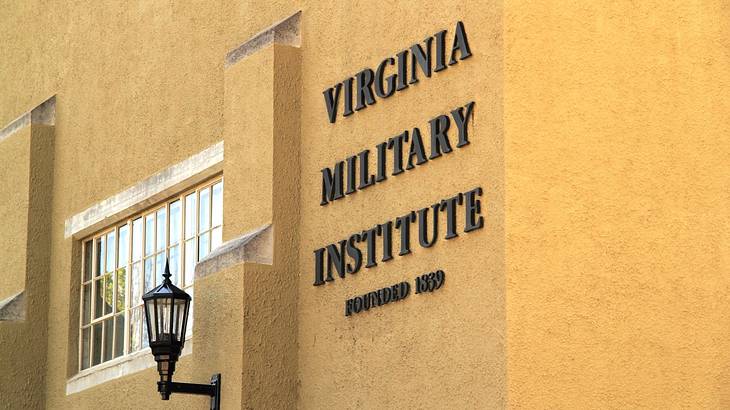 Visit the Virginia Military Institute Museum
The Virginia Military Institute Museum is an iconic attraction in Missoula. It sits on the grounds of the military institute and has exhibits on the school and its history. When visiting, there may also be military parades that you can watch.
Relax with a yoga session at Center of Gravity
A great way to relax and unwind after a busy trip exploring Lexington is by taking a class at Center of Gravity. The center specializes in yoga and pilates. They also have barre, Tai Chi, and other sculpting and meditation-based classes.
No matter what your level, you can find a session that works, with beginner, intermediate and advanced classes available. You can also pay for just one session if you aren't in Lexington for long.
Let your children play at Kids Playce
If you have children, one of the best things to do in Lexington, VA, is taking them to Kids Playce. The outdoor playground has a jungle gym and slides for them to enjoy.
You can also find picnic tables surrounding the park, so you have a place to relax while they play and can eat lunch or a snack together. Interestingly, the park was constructed in just five days with the help of community volunteers and has since been a favorite spot for families.
Buy a book at The Bookery
The Bookery is a charming shop in Lexington selling new, used, and rare books, newspapers, magazines, and other publications. On entering, you'll be amazed by the number of books inside that are stacked from floor to ceiling.
Wandering around the store and looking at all the different publications is interesting in itself! You can also pick up a few books and may even find a one-of-a-kind read.
Things to Do Near Lexington, VA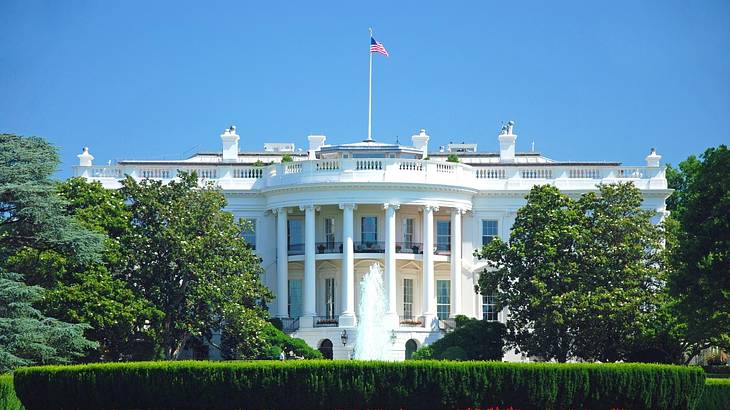 Go to Washington DC
Going on a road trip to Washington DC is one of the best things to do near Lexington, Virginia. The US capital city is just a three-hour drive from Lexington.
During your trip, you can visit all of the most famous Washington DC landmarks, like the White House and the Lincoln Memorial. If planning to stay overnight, you can discover many things to do at night in Washington DC too.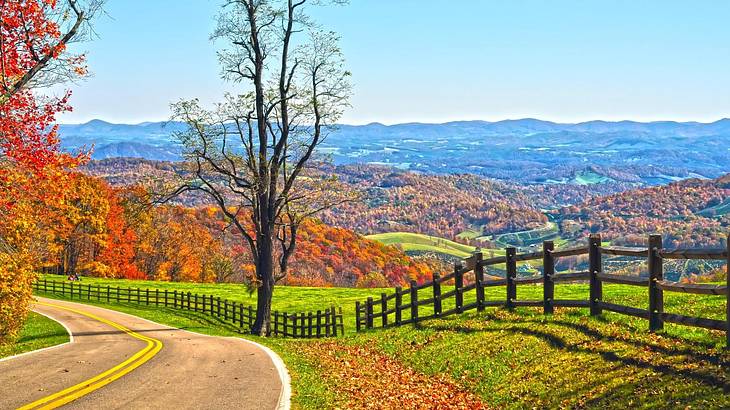 Drive on the Blue Ridge Parkway and past the Blue Ridge Mountains
The Blue Ridge Mountains are one of the most beautiful mountain ranges in the United States. You can catch a glimpse of these mountains by driving along the Blue Ridge Parkway.
The route begins in central Virginia and stretches to North Carolina and through Great Smoky Mountains National Park. Along the way, you can stop at a few lookouts to take in views of Lexington. Places to stop include Buena Vista and Vesuvius.
Immerse yourself in farm life at the Cyrus McCormick Farm Museum
Also known as the Shenandoah Valley Agriculture Research & Extension Center, the Cyrus McCormick Farm is the former home of Cyrus Hall McCormick. This inventor is responsible for producing the first combine harvester.
At the farm, you can view old buildings and learn more about McCormick and his contributions to the agricultural industry. You'll also see pretty wildflowers and some farm animals.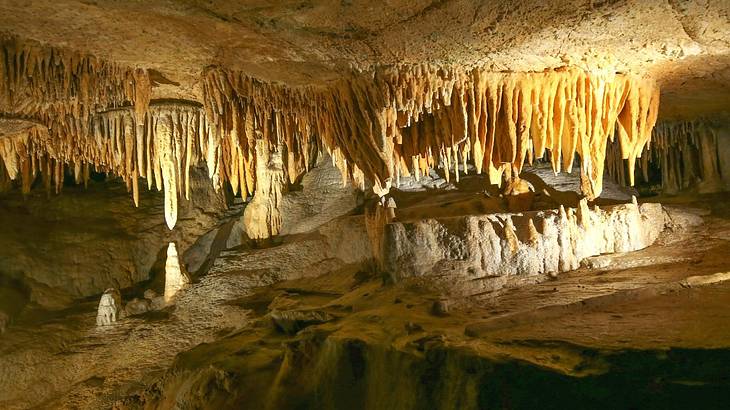 Adventure into the Luray Caverns
Luray Caverns is a cave that was discovered in 1878. The attraction is located in Luray, about an hour and a half from Lexington.
Those visiting get the opportunity to explore inside the cave system with a guide. You can see unique geological features and turquoise pools as you venture into the caverns.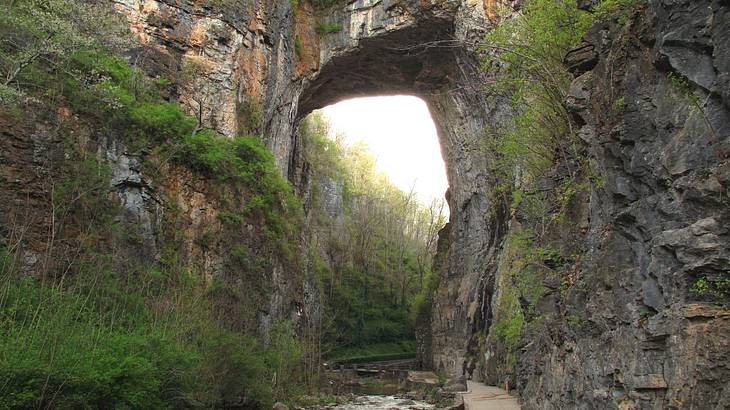 See the arch at Natural Bridge State Park
Located in Natural Bridge Station, Natural Bridge State Park houses the Natural Bridge that the park and town get their name from. The park is 20 minutes from Lexington when driving.
This geological formation is a 215-foot stone arch that's surrounded by limestone mountains. After seeing the landmark, you can explore the surrounding forests and meadows, with six miles of hiking trails available to enjoy.
Take a trip to Natural Bridge Station
Natural Bridge Station is a community in Rockbridge County located 20 minutes from Lexington. Taking a day trip to the town is highly recommended when in the area.
Places to visit include the Natural Bridge arch, the caverns at Natural Bridge, and Great Valley Farm Brewery. If traveling with kids, be sure to take them to the Dinosaur Kingdom too!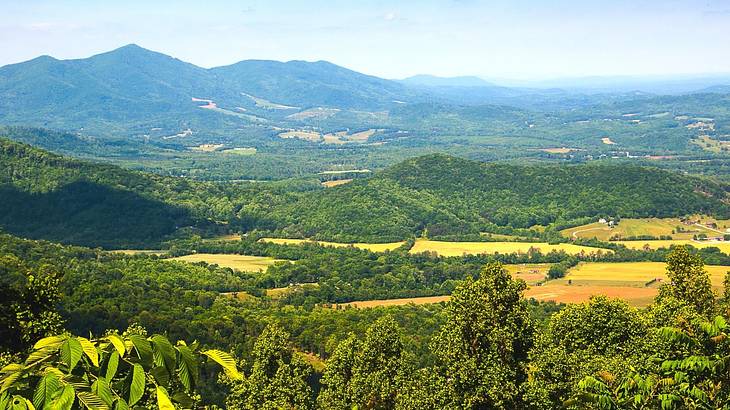 Enjoy the outdoors in the Shenandoah Valley
The Shenandoah Valley is a beautiful part of Virginia, located one hour from Lexington. There are many outdoor activities to enjoy in the area, like kayaking, paddle boarding, and hiking.
Along with outdoor adventures, you can find breweries and wineries to visit and farmers markets to shop at. Other attractions range from waterparks to caverns and museums.
Spot animals at the Virginia Safari Park
Another attraction in Natural Bridge to make a trip to if traveling with children is the Virginia Safari Park. You can drive through many of the open-air enclosures, and there are some walk-through ones too, allowing you to get close to the animals.
Creatures to see include giraffes, penguins, and rhinos. You can also see some animals more familiar in North America, like moose and deer.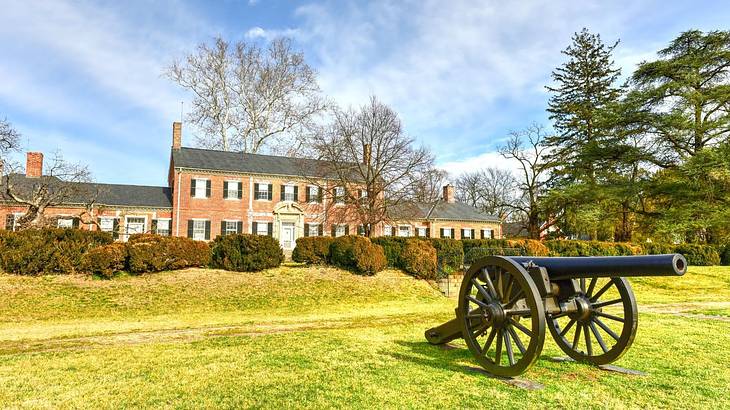 Spend the day in Fredericksburg
Fredericksburg is another charming town in Virginia, located two and a half hours from Lexington. You can discover numerous fun things to do in Fredericksburg, including outdoor and historical activities. Interestingly, the city was also the childhood home of George Washington.
In Summary
Lexington is a great destination to visit if on the East Coast. Hopefully, this list of the top things to do in Lexington, VA, has given you some ideas about the numerous activities to try in this quaint town.
Give us feedback about this article
More articles about Virginia:
Read more articles about the United States:
More articles about things to do:
More visual stories related to this article:
---
---
Want to keep exploring?
Subscribe for discounts on tickets and hotels and our latest guides.
Thank you for subscribing
We will be in touch soon with discounts on tickets and hotels and our latest guides.
Want to keep exploring?
Subscribe for discounts on tickets and hotels and our latest guides.
Thank you for subscribing
We will be in touch soon with discounts on tickets and hotels and our latest guides.
Related Articles