6 Tucson Nicknames and the History Behind Them
Destguides may receive commissions from purchases made through affiliate links in this article.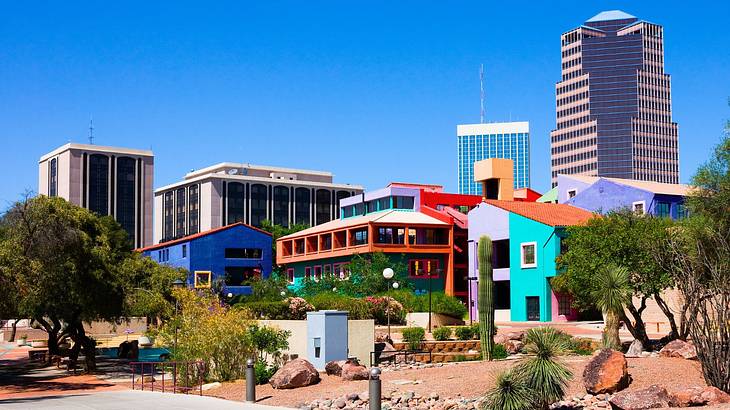 Situated in Southern Arizona, Tucson is often outshone by the capital city of Phoenix. However, Tucson is a fascinating desert city with many attractions, a unique culture, and an array of world-class eateries.
These characteristics have led to the creation of some interesting Tucson nicknames. From the Capital of Gastronomy, highlighting the area's food scene, to the well-known Old Pueblo, there are many monikers to discover. To find out more, continue reading for six names for Tucson and the reasons behind them.
6 Nicknames for Tucson, Arizona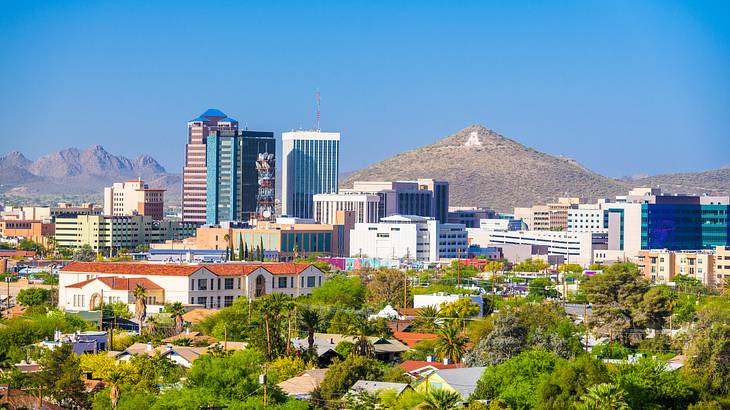 America's Biggest Small Town
Despite Tucson being the 33rd-largest city in the United States by population, it only has about 520,000 residents. This relatively small population has led to the city endearingly being called America's Biggest Smallest Town. This stems from the fact that it boasts big-town amenities but has a small-town feel.
The roads are not wide and are more suited to bicycles than cars. People walk pretty much everywhere in a pedestrian-friendly downtown area. The cost of living is also relatively low when measured against other cities of its size.
Capital of Gastronomy
The Capital of Gastronomy is a nickname for Tucson that locals are very proud of. The city has hundreds of restaurants boasting a unique and diverse culinary experience. They serve up traditional Mexican food, Sonoran-style cuisine, and everything in between.
Tucson's culinary roots can be traced back centuries to the area's Native American tribes, who had excellent agricultural techniques for crop cultivation in desert regions. The Spanish, who arrived in the 16th century, brought their unique culinary traditions. Finally, Mexico's vibrant, flavor-filled dishes added to a melting pot of food fusion found in Tucson.
Additionally, an Arizona fact that makes this name official is that Tucson was designated as a UNESCO City of Gastronomy in 2015. This designation recognizes the city's commitment to promoting sustainable agriculture, local food sourcing, and culinary education.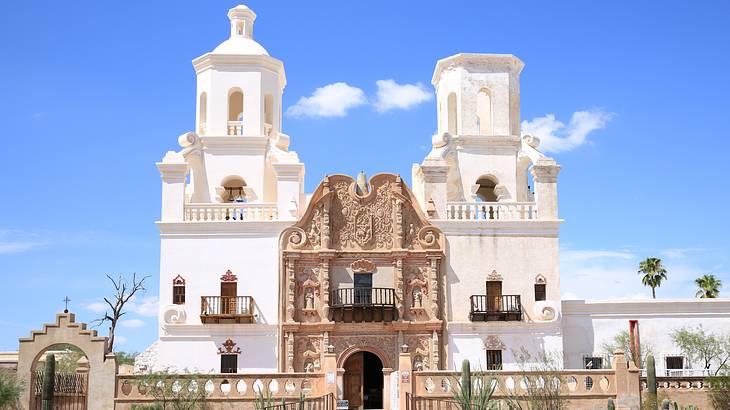 The Old Pueblo
Old Pueblo is Tucson, Arizona's most longstanding nickname. "Pueblo" means village in Spanish. The city's mayor in the 1880s, R.N. Leatherwood, is thought to have been the person who inspired the term. He sent the Pope a telegram to inform him that the new Southern Pacific railroad connected the "Christian World" (Tucson) and San Francisco. In it, he referred to Tucson as "… the ancient and honorable Pueblo."
Reporters loved the reference to Tucson being a pueblo and began to refer to it as "A and H Pueblo," and the name caught on in the Tucson area and beyond. In the 1920s, businessmen prolifically used the Old Pueblo moniker in their ads to attract tourists to Tucson.
To learn more about Tucson's history, including how this moniker came to be, plan a trip to the famous Tucson landmark Arizona State Museum.
The Baked Apple
In the 1980s, the Tucson name, the Baked Apple, was suggested as an alternative nickname for the city. It was even heralded by the Tucson Weekly as their "favorite nickname." This name is a play on the New York City nickname of the Big Apple.
Tucson saw itself as a smaller version of that world-renowned metropolis, with excellent eateries and other attractions. However, as Tucson is much smaller than NYC, they swapped "big" with "baked" in reference to the region's hot Sonoran Desert climate. While the name was never officially adopted, many locals know of it and use it occasionally.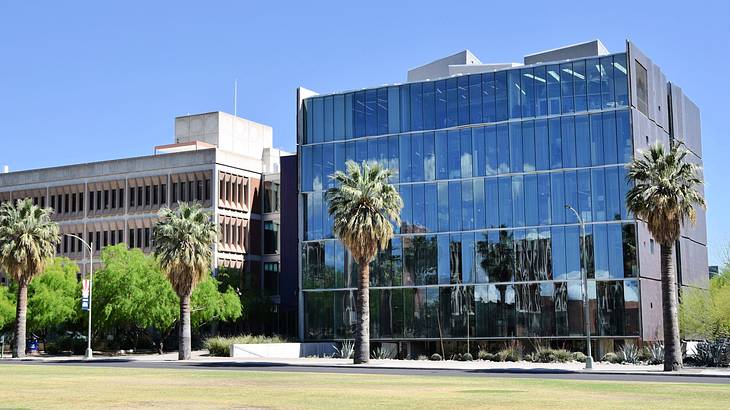 Optics Valley
Optics Valley is a Tucson nickname because it is home to a large number of optics and photonics companies. These companies develop and manufacture a wide variety of optical products, including lasers, sensors, and imaging systems.
The optics industry in Tucson began to grow in the 1960s when the University of Arizona established the College of Optical Sciences. It became a leading research institution in optics and helped attract other optics companies to the area. The industry is worth billions and employs more than 25,000 people.
The Sunshine Factory
The Sunshine Factory is a rather shortlived moniker for Tucson. In the early 1980s, the name won a competition as a replacement for Old Pueblo. The Tucson Metro Chamber argued over the name, but it was rejected.
Today, the slogan isn't that well-known by locals. However, it will always have a place in history as a possible nickname to replace the city's oldest alternate name.
In Summary
Tucson is a city with a rich history and a diverse culture. Its nicknames highlight its historical achievements as well as more modern successes.
From the well-known Old Pueblo to the interesting Baked Apple, you should have learned of Tucson's top alternate names and their interesting stories. Perhaps you've even been inspired to travel to the Capital of Gastronomy to taste its varied cuisines and soak up the Tucson small city vibe!
Give us feedback about this article
Learn more about Tucson:
More articles about Arizona:
Read more articles about the United States:
More articles about nicknames:
---
---
Want to keep exploring?
Subscribe for discounts on tickets and hotels and our latest guides.
Thank you for subscribing
We will be in touch soon with discounts on tickets and hotels and our latest guides.
Want to keep exploring?
Subscribe for discounts on tickets and hotels and our latest guides.
Thank you for subscribing
We will be in touch soon with discounts on tickets and hotels and our latest guides.
Related Articles