11 Nicknames for Colorado That You Should Know
Destguides may receive commissions from purchases made through affiliate links in this article.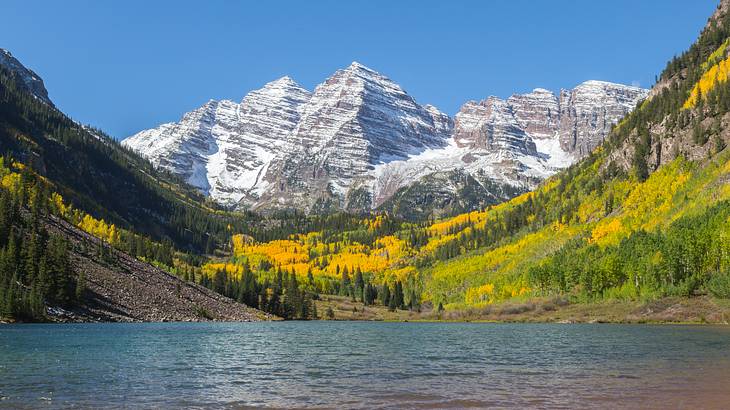 Colorado is a stunning US state in the Mountain West region. This beautiful area is home to the Rocky Mountains, incredible ski resorts, and magnificent forests. The state boasts a rich history and is the ideal place to live and visit. Interestingly, there are also multiple nicknames for Colorado.
Many of these names come from Colorado's past and its natural qualities, such as scenic and elevated landscapes. Interested in finding out what some of these monikers are? Then read on for 11 Colorado nicknames and their meanings.
11 Colorado State Nicknames
Colorado Nicknames Video
Check out our highlights video of Colorado nicknames.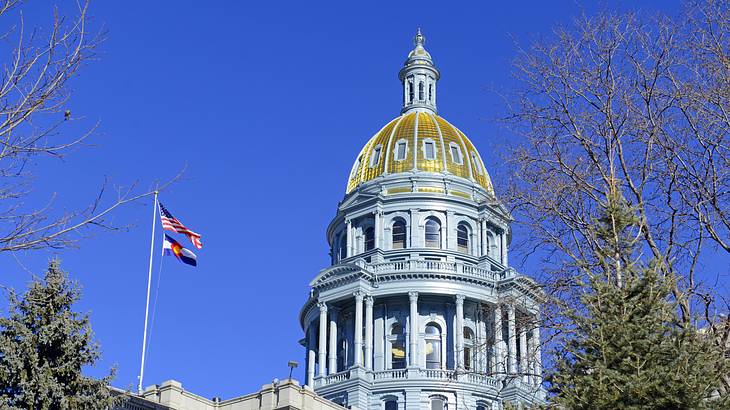 The Centennial State
The Centennial State is the official state nickname of Colorado. You'll find this moniker on some license plates from Colorado as well as on certain government documents.
This name arose because Colorado became the 38th state in 1876. This coincided with America celebrating its centennial anniversary, marking one hundred years since the signing of the Declaration of Independence. Centennial State is the only official nickname Colorado holds, having been voted on by legislators.
Colorful Colorado
While not an official nickname, Colorful Colorado is a well-known and frequently used Colorado state nickname. The term refers to Colorado's magnificent and colorful landscapes, including its lush green forests and crystal blue lakes.
This moniker frequently gets used in tourism campaigns and other promotional materials created by the Colorado government. There is even a sign saying "Welcome to Colorful Colorado" as you enter the state.
Colorful Colorado was also used on the United States Mint's bicentennial commemorative quarter for the state. The collectible coin featured images of the rocky mountains and pine trees along with the nickname.
Little London
Around 150 years ago, Colorado saw an influx of immigrants from the United Kingdom. This mass immigration event resulted in the Colorado state nickname Little London. Some towns even tried to resemble London by building Victorian buildings and setting up similar businesses to those found across the pond.
While this was briefly a state nickname, it quickly became the nickname of Colorado Springs as many British immigrants chose to settle there. This high-class city still uses the nickname, along with the monikers "The City of Millionaires" and "Newport in the Rockies."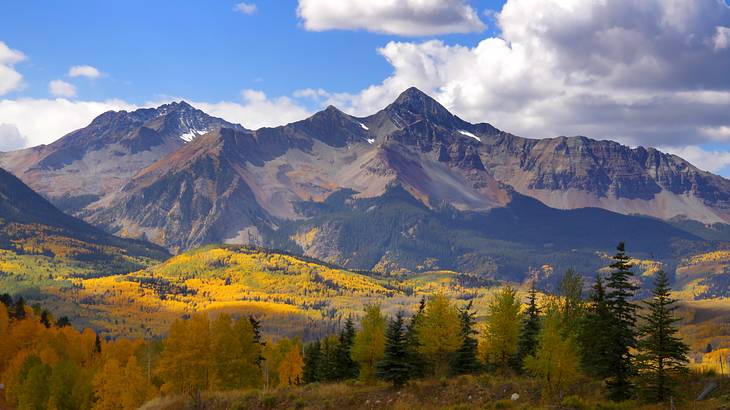 The Highest State
Another nickname for Colorado is The Highest State. This name came about due to Colorado having such a high elevation. The state has the highest elevation above sea level in the US, with the highest town in Colorado sitting at 10,570 in height.
The tall, snow-peaked mountains that feature on Colorado's landscape add to the name. Being one of the first states to legalize recreational marijuana, some now have other associations with Colorado and this particular nickname!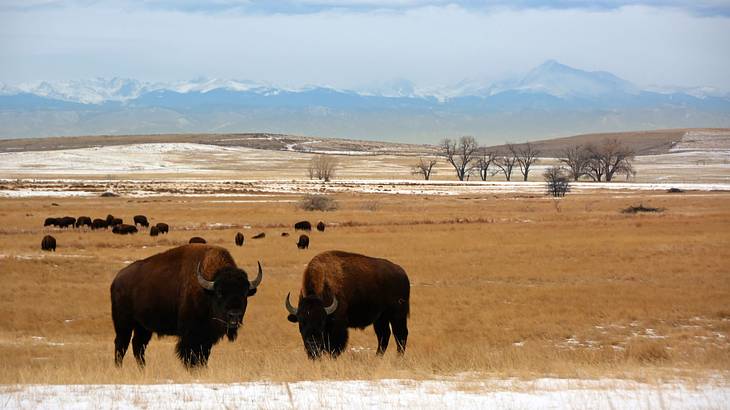 The Buffalo Plains State
Historically, Colorado was covered with plains on which buffalo and bison herds lived and grazed. This expanse of buffalo plains gave Colorado the nickname The Buffalo Plains State. Over time, these animals were hunted, and unfortunately, populations became hugely reduced.
The way it harks back to Colorado's early history is what keeps this Colorado nickname known today. Interestingly, there are proposals to reintroduce bison and buffalo on Colorado's plains; the name may once again also have a place in Colorado culture!
The Lead State
Colorado used to be an important lead mining state, hence the name The Lead State. Vast lead deposits were discovered across Colorado in the mid-1800s while people searched for gold.
Realizing lead was a valuable commodity, a lead mining boom commenced, with a town aptly named Leadville being Colorado's lead mining epicenter.
Lead mining is no longer a large part of Colorado's economy, with only one mine still operating. However, being such a fundamental part of Colorado's history, this nickname remains somewhat in use.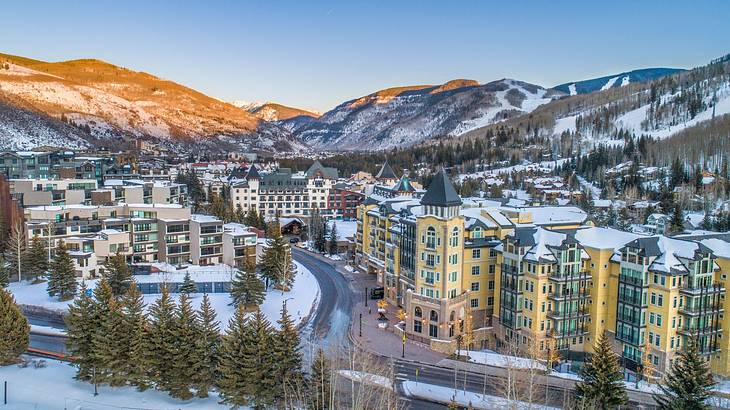 The Switzerland of America
The Colorado state nickname The Switzerland of America is slightly lesser known and comes from the fact that many parts of Colorado resemble Switzerland. Colorado and the European country both share snowy, mountainous landscapes.
They are also both incredibly popular snow sports destinations. Unlike some other winter resorts, Colorado and Switzerland specifically appeal to wealthy guests and boast an incredible ski scene. Colorado's Vail Ski Resort is particularly popular with upper-class guests and is ranked the most expensive ski resort in North America.
The après-ski scene of resorts in Colorado and Switzerland are similar too. You'll find many high-end bars and restaurants, with champagne and expensive liquors being the après-ski beverages of choice.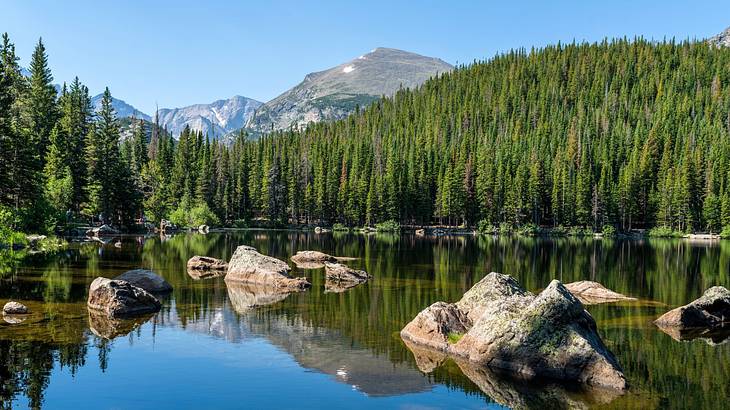 Gateway to the Rockies
Gateway to the Rockies is a nickname given to Colorado State and the city of Aurora. The world-renowned Rocky Mountains, or the Rockies, begin in Colorado and stretch all the way into Canada.
Due to being the starting point for the US side of the Rockies, the nickname Gateway to the Rockies occurred. There are several areas to explore in the Colorado Rockies, with Rocky Mountain National Park, one of the best national parks on the West Coast housing many of them.
The Silver State
This nickname relates to another of Colorado's past mining activities. Colorado has been mining silver since 1860, although silver mining activities are minimal today. The first silver deposits in Colorado were found in Central City-Idaho Springs. A silver rush then occurred as more deposits were discovered.
The town of Leadville was later the largest silver mining site in Colorado. However, The Silver State is no longer used in reference to Colorado but is instead Nevada's official state nickname.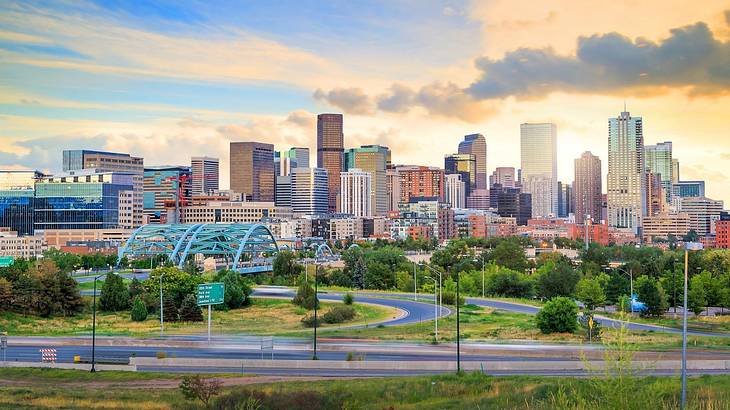 The Mile-High City
The Mile-High City is most often thought of as a Denver nickname instead of a Colorado State nickname. However, it is incredibly well-known and will make people think of both Colorado and its most populated city, Denver.
Denver got this nickname as the town sits 5,280 feet above sea level, making its elevation one mile. Residents of Denver are proud of this nickname, and you'll find many mentions of it in the town. Colorado's NFL team, the Denver Broncos, even plays at Empower Field at Mile High, which was named to give a nod to the famous moniker.
Nil Sine Numine
Instead of being one of multiple Colorado nicknames, Nil Sine Numine is the official state motto. However, it is just as relatable to Colorado as the above nicknames. Nil Sine Numine also features on the state seal.
This Latin phrase translates to "Nothing without Providence." While there are variations in what that represents, many think it more closely means that there is nothing without God or nothing without the guidance and care of God.
In Conclusion
Colorado is a fantastic state with a rich history and culture and breathtaking natural landscapes. Many are aware of famous Colorado landmarks, but common names for Colorado are not always known by those who don't live there.
Hopefully, this list has shone some light on Colorado state nicknames and taught you something new about the area.
Give us feedback about this article
More articles about Colorado:
Read more articles about the United States:
More articles about nicknames:
---
---
Want to keep exploring?
Subscribe for discounts on tickets and hotels and our latest guides.
Thank you for subscribing
We will be in touch soon with discounts on tickets and hotels and our latest guides.
Want to keep exploring?
Subscribe for discounts on tickets and hotels and our latest guides.
Thank you for subscribing
We will be in touch soon with discounts on tickets and hotels and our latest guides.
Related Articles