35 Best & Fun Things to Do in Missoula, Montana
Destguides may receive commissions from purchases made through affiliate links in this article.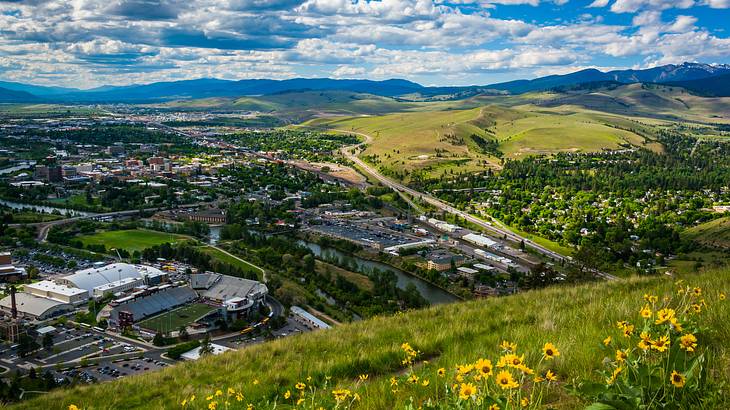 If you're planning a trip to the northwestern United States, Missoula in Montana is a great destination to visit. Some of the fun things to do in Missoula, Montana, include going to fascinating museums, exploring parks, visiting famous Montana landmarks, and shopping in unique and quirky shops.
The city is also located near the state capital of Helena, making Missoula a great day trip location or stop on a road trip through the states. To discover the array of activities to try and attractions to see in Missoula, continue reading!
35 Fun Things to Do in Missoula, MT
Missoula, Montana, Things to Do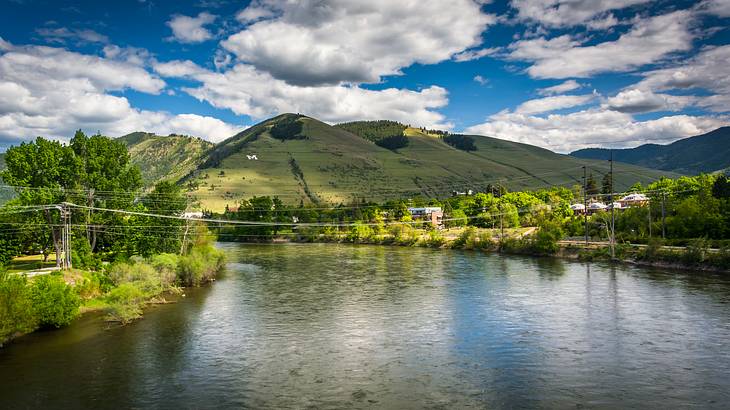 Walk along the Clark Fork Riverfront Trail
The Clark Fork Riverfront Trail, now officially called the Ron's River Trail, is a scenic route that runs along the Clark Fork River. This walking route stretches for two miles. It offers river views and also goes past various city landmarks.
Hang out in Caras Park
Caras Park is a small urban park in the downtown area. The park hosts live music concerts and other events and is also a great place to hang out with friends. You can also find a carousel on the edge of Caras Park, which is a must-visit attraction if traveling with kids.
Learn about nature at the Montana Natural History Center
The Montana Natural History Center is a fascinating attraction for both kids and adults. Exhibits cover the wildlife that lives in Montana, what the area was like during the Mesozoic Era, the world's climate, and more. Kids can also explore an outdoor garden area and indoor playroom.
See insects at the Missoula Butterfly House and Insectarium
One of the must-visit attractions in Missoula, MT, if traveling with kids is the Missoula Butterfly House and Insectarium. At the museum, you can learn more about a range of invertebrates. You also have the chance to see live creatures, including butterflies and spiders.
Spot wildlife at Rattlesnake National Recreation Area & Wilderness
One of the most beautiful natural areas in Montana is the Rattlesnake National Recreation Area & Wilderness. The area is located an hour from Missoula.
If you visit, you can hike or bike trails that take you through mountains and forests and past lakes. You'll also see wildlife, ranging from eagles and woodpeckers to bears and elk.
Grab a cocktail at Montgomery Distillery
Montgomery Distillery offers guests unique craft cocktails made using small-batch spirits. At the bar, you can sip your drinks in a laid-back industrial space.
Cocktails on offer include classics, like a Sazerac or an old-fashioned, plus handcrafted cocktails created by the distillery's bartenders.
Take a trip to the Museum of Mountain Flying
Located at the Missoula Montana Airport, the Museum of Mountain Flying has exhibits on air travel and the air force. During a visit, you can see old airplanes and learn more about the air force in the Missoula area.
Museum volunteers can also offer more information and some fun facts about all the planes that you see.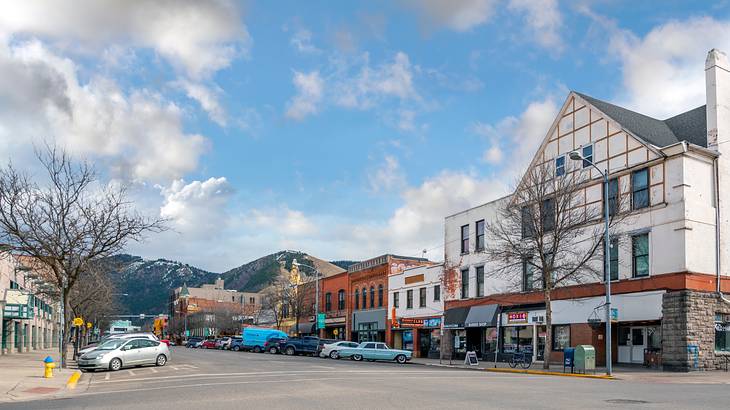 Explore Downtown Missoula
One of the most bustling areas of the city is Downtown Missoula. This part of town has shops, restaurants, bars, art galleries, and much more.
If you're looking to shop, stores downtown include clothing outlets, bookshops, home decor stores, and markets, among others. Dining options are just as diverse, with everything from fine dining to cafes, breweries, and ice cream shops available to choose from.
Taste local wines at Ten Spoon Vineyard and Winery
A must-visit attraction for wine lovers is the Ten Spoon Vineyard and Winery. You can reach the vineyard in just ten minutes when driving from downtown.
During a visit, you can taste a selection of wines produced on the estate. You can then take a glass of your favorite to enjoy on the outdoor patio, accompanied by a delicious fire-baked pizza.
Watch a show at the Wilma Theater
One of the best places to go in Missoula during the evening is the Wilma Theater. The theater was built in the 1920s and today stages a range of events. The primary type of event held at the Wilma is music concerts. Comedy shows and some other events are also held throughout the year.
Shop for local produce at the Missoula Farmers' Market
The Missoula Farmers' Market is generally held on Saturdays and Tuesdays. You can shop from a variety of local vendors selling many food goods and flowers.
Produce to purchase includes fruit and vegetables, baked goods, and jams. Craft items are not for sale at this market, but if you want items of that kind, you can visit the Missoula People's Market.
Follow the Pattee Canyon Recreation Area trails
Another great outdoor area in Missoula is the Pattee Canyon Recreation Area. The park is located in the Lolo National Forest and covers 3,200 acres with 27 miles of trails.
Visitors can hike, bike, or jog along the trails. Cross-country skiing is also an option in the colder months, and dogs are welcome on the paths all year round.
Spend some time at McCormick Park
If you're in the area with family, one of the best things to do in Missoula is to spend some time at McCormick Park. There are many facilities at the park, such as basketball courts, an aquatics center, and a ropes course.
You can also hang out by Silver's Lagoon, and you can find picnic tables and a children's playground too.
Go to St. Francis Xavier Church
Missoula's St. Francis Xavier Church is a catholic church that's notable as being the tallest church in the city. The Romanesque-style church was constructed in 1892.
It features tall ceilings and religious artworks and statues. You can visit the church to admire the design and attend mass if interested.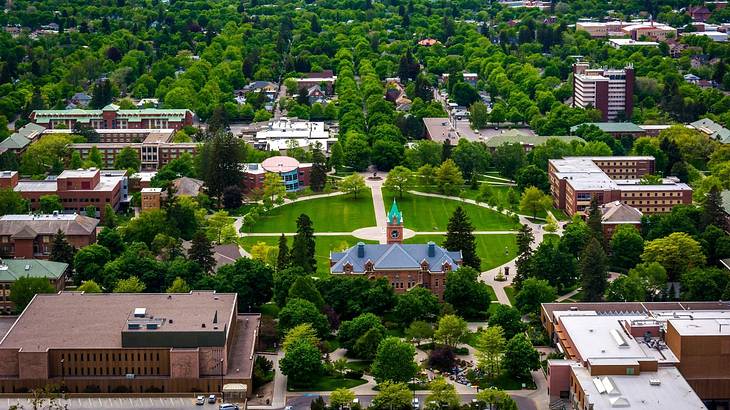 Tackle the M Trail at Mount Sentinel
Located near the University of Montana, Mount Sentinel is a small mountain with an "M" painted on it. The view of the mountain and the white M is an iconic Missoula sight.
You can hike on the mountain, with the M Trail being a popular one to follow. It's about three-quarters of a mile to get to the M and an additional mile to reach the peak of the mountain.
Enjoy some sweet treats from Big Dipper Ice Cream
Opened in 1995, Big Dipper Ice Cream is one of the most popular dessert spots in Missoula. When in the city, getting some sweet treats at this iconic establishment is a must.
When ordering, you can choose from an ice cream cone, a sundae, a milkshake, or a float. Just a few of the delicious ice cream flavors on offer include bubble gum, salted caramel, and maple walnut.
Have a fun day out at Splash Montana
Another of the Missoula, Montana attractions that kids will love is Splash Montana. The waterpark has waterslides, swimming pools, and a lazy river.
After enjoying the water activities, your family can grab food at the Splash Montana grill or cafe. Kid favorites like pizza, nachos, and ice cream are on the menu.
Relax with a beer at Big Sky Brewing
A popular place to grab a beer in Missoula is Big Sky Brewing. The brewery makes its own beers, including ales, lagers, and IPAs. You can also get spiked seltzers and some specialty brews.
Big Sky Brewing has an outdoor amphitheater as well, where you can watch live music shows during the summer.
Visit the Historical Museum at Fort Missoula
The Historical Museum of Fort Missoula is located at one of the state's first military bases. The fort itself was constructed in 1877. At the museum, you can learn more about Fort Missoula, its uses, and military history in Montana.
Ski or snowboard at the Montana Snowbowl
One of the fun activities in Missoula for snow sports enthusiasts is going to the Montana Snowbowl. The alpine area is located 30 minutes from Downtown Missoula in the Lolo National Forest.
At the resort, you can ski or snowboard, and partake in some other snow sports. If you want to extend your stay at the Snowbowl, you can book accommodation near the slopes.
Find out about firefighting at the Missoula Smokejumper Visitor Center
The Missoula Smokejumper Visitor Center is located at the Aerial Fire Depot. The center acts as a small museum, with exhibits on firefighting and smoke jumping. You can take an informative 45-minute tour during your visit to get a more in-depth understanding of the displays.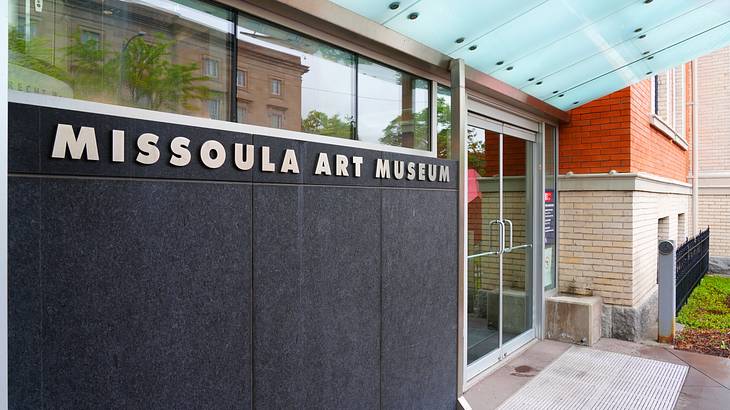 View artworks at the Missoula Art Museum
If you like art, one of the Missoula attractions that's worth visiting is the Missoula Art Museum. Many of the pieces on display here are by Montana-based artists, but you can see works by American and international artists too. The gallery also has an outstanding collection of contemporary American Indian art.
Kayak at Brennan's Wave
Brennan's Wave is a manmade white water wave in the Clark Fork River near Caras Park. The wave is ideal for kayaking and even river surfing. If interested in kayaking, you can head to the wave with your own gear or if you're less experienced, find a nearby instructor to kayak with you.
Unwind at a yoga class
One of the top things to do in Missoula to help you relax is taking a class at Hot House Yoga. You can choose from a range of classes for all levels. Unique options include stand-up paddleboard yoga and yoga sculpt, as well as classic hot yoga sessions.
Purchase gifts at Hometana
Hometana is a cute gift and souvenir shop located downtown. You can find a great selection of locally produced merchandise with Missoula and Montana decals.
Products to purchase include clothing, mugs, stationery, and stickers. A trip to Hometana allows you to buy some unique gifts and treat yourself to a Missoula-themed souvenir.
Purchase high-quality tea at Lake Missoula Tea Company
If you're a tea enthusiast one of the best things to do around Missoula, Montana, is going to Lake Missoula Tea Company. The shop specializes in small-batch teas that are sourced from sustainable sources across the world. Varieties on offer include green tea, botanical teas, and chai tea.
Check out Rockin Rudy's
Rockin Rudy's is a self-proclaimed hipster department store. It sells a range of unique items, from decor pieces and items for pets to hot sauce and candy.
You're guaranteed to find some one-of-a-kind pieces at Rockin Rudy's and can pick up some cool gifts too. They also have a vintage record store at another location.
Buy spices in bulk at Butterfly Herbs
Another of the unique stores in Missoula is Butterfly Herbs. This shop sells various spices in bulk. They also have coffee beans and bath supplies, like bubble bath and massage oils. Stocking up on some of their great products is highly recommended!
Grab breakfast or lunch at Catalyst Cafe
Another of the Missoula, MT, things to do is eating at Catalyst Cafe. The bustling and trendy eatery serves breakfast and lunch and has an extensive menu.
Some of the dishes to order include falafel salad, chilaquiles, and vegan tostadas. You can also get freshly brewed coffee, which many say is the best coffee in Missoula.
Sip on freshly brewed beer at Iron Horse Brew Pub
Iron Horse Brew Pub is another great place to relax with a beer in Missoula. They have beer on tap, plus seasonal drinks and cocktails.
With your drinks, you can order gastropub classics, like burgers, wings, and chips and salsa. Iron Horse Brew Pub also has a great happy hour and other daily drinks specials.
Things to Do Near Missoula, MT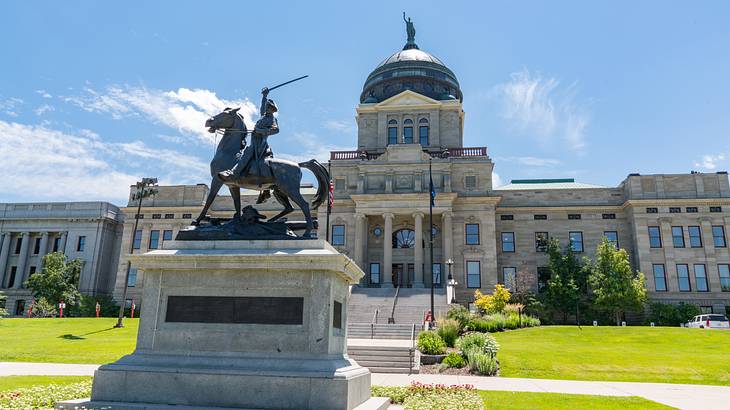 Plan a day trip to Helena
The state capital of Montana, Helena, is just an hour and a half away from Missoula. Going on a day trip to the city is a must if you can.
The pretty mountainous city has numerous attractions to visit. A few of the landmarks you must see include the St. Helena Cathedral and the Montana State Capitol.
Hike around Lolo National Forest
Lolo National Forest is located just 50 minutes from Missoula. The park sits on the state boundary with Idaho and has many hiking trails to follow. Walking routes will take you through woodland areas and around lakes.
You're also likely to spot wildlife while in the forest. Animals you could see include bears, mountain goats, and moose.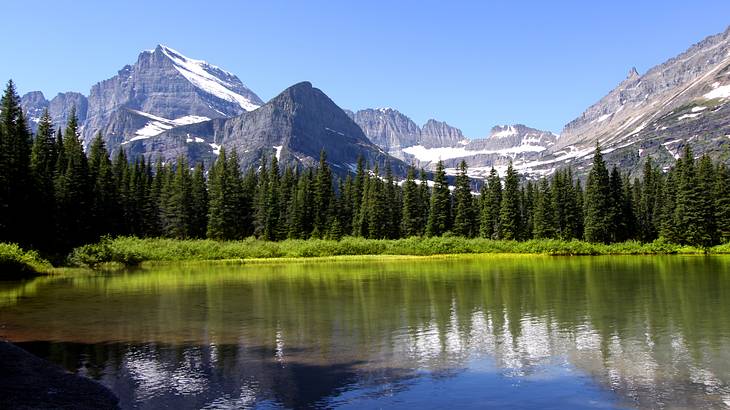 Go rafting in Glacier National Park
As it's one of the best national parks on the West Coast, making the approximately two and a half hour trip to Glacier National Park is well worth it. At the park, you can hike, camp, and admire the glacial landscape.
White water rafting in Glacier National Park is another popular activity to try. With the help of a guide, you and your group can paddle down the river and tackle rapids, taking in the scenery around you.
Look around the Garden of One Thousand Buddhas
Located 30 minutes from Missoula, in the city of Arlee, the Garden of One Thousand Buddhas is a spiritual site with beautiful gardens. As you explore the grounds, you'll find statues, shrines, and waterfalls. A trip to this landmark allows you to unwind and reflect.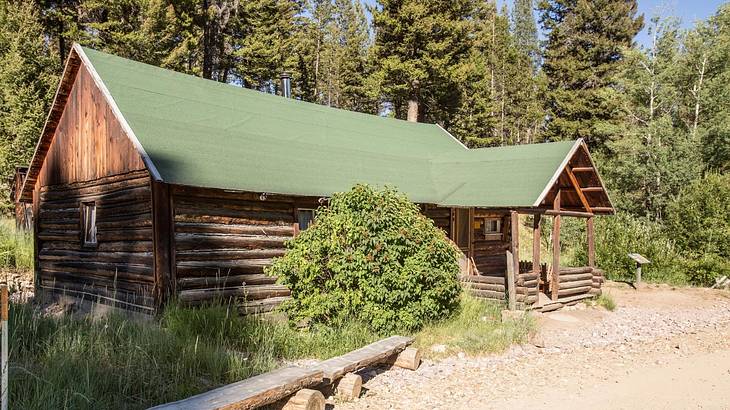 Go back in time at Garnet Ghost Town
Garnet Ghost Town is an 1890s mining town that has been preserved as it was in the 19th century. You can reach the unique attraction in about an hour when driving from Missoula.
This fascinating site has log cabins that are furnished as they would have been over one hundred years ago. As you look around, you can learn more about mining life in Montana.
In Summary
There are numerous things to see and do in Missoula, Montana. Whether you live in the area or are passing through, this list should have given you some inspiration for memorable activities to try in this charming city.
Give us feedback about this article
More visual stories related to this article:
---
---
Want to keep exploring?
Subscribe for discounts on tickets and hotels and our latest guides.
Thank you for subscribing
We will be in touch soon with discounts on tickets and hotels and our latest guides.
Want to keep exploring?
Subscribe for discounts on tickets and hotels and our latest guides.
Thank you for subscribing
We will be in touch soon with discounts on tickets and hotels and our latest guides.
Related Articles