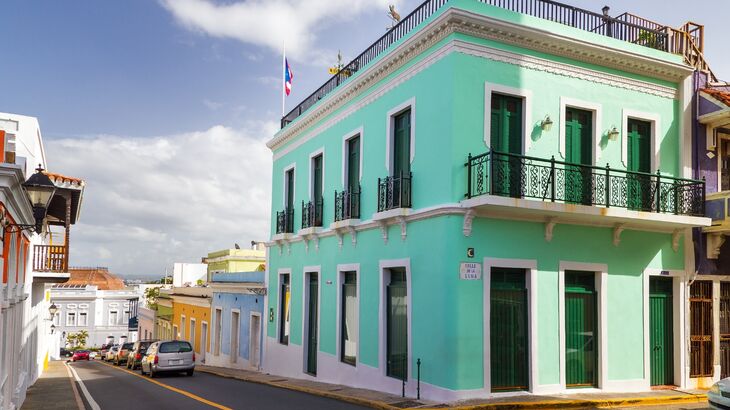 With breathtaking national parks and striking colonial architecture, Puerto Rico is a beautiful country that you must visit! Following centuries of Spanish rule, Puerto Rico became a North American territory in 1898.
Puerto Rico is filled with fun and vibrant people and has a long history that is represented by the many historic sites scattered throughout the islands. The population is also influenced by the mix of Spanish, US, and Afro-Caribbean cultures present throughout the country.
From the old cobblestone streets in San Juan to the luscious spa haven that is Coamo, there are so many places waiting to be explored and added to your Puerto Rico itinerary!
Some of the famous landmarks in Puerto Rico are El Yunque National Forest and Parque de Bombas, and you should definitely make sure that you check those out when you visit.
25 Famous Puerto Rico Landmarks
A Map of Puerto Rico Landmarks
Using the map of Puerto Rico landmarks, you can explore all the landmarks.
In Summary
These are just 25 of the thousands of landmarks that make Puerto Rico travel so fun. Whether you want to explore one (or all) of the many fortresses built during colonial rule or would prefer to spend some time sunbathing on a beach, Puerto Rico is a country that allows you to do both.
During the day, Puerto Rico is a relaxing haven, but the real party starts when the sun sets, so make sure you check out some of the boardwalk and beach spots in the evening to really immerse yourself in Puerto Rican culture.
This article was edited by Loredana Elena.
For more interesting articles about Puerto Rico, read:
For some great articles about landmarks, check out: