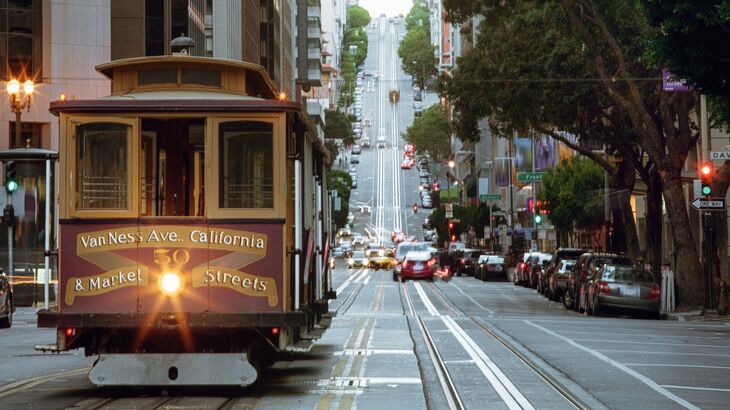 Since the Gold Rush of 1849, San Francisco has become a big vibrant city, known for its various neighborhoods and attractions. The city is home to many world-renowned landmarks and cultural hubs, from Chinatown to Ghirardelli Square and the infamous Pier 39.
If you are planning a visit to San Francisco city, make sure to explore Fisherman's Wharf, take a cable car up to one of the many vistas, and walk along the famous Golden Gate Bridge.
To learn what other attractions to see when in town, continue reading for more famous landmarks in San Francisco, CA.
15 Famous San Francisco Landmarks
San Francisco Landmarks Map
Using the map of San Francisco landmarks, you can explore all the landmarks.
Conclusion
Nothing is more representative of the Golden State than San Francisco. It's the perfect place to visit for those looking for natural scenery, culture, and history.
These famous landmarks of San Francisco are just some of the few things to do in this major US city.
This article was edited by Loredana Elena.
For more interesting articles about United States, read:
For some great articles about landmarks, check out: