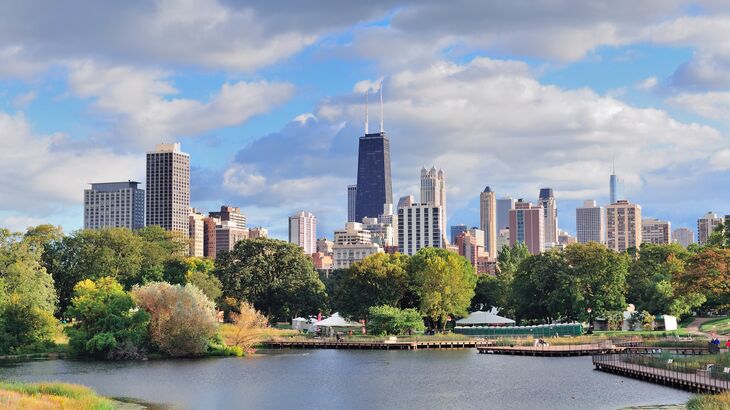 As the perfect travel getaway, this curated list of famous landmarks in Chicago, Illinois will help you figure out which attractions to visit when in town. "The Windy City" is located on the banks of Lake Michigan and offers everything a traveler could want without overwhelming first-time visitors.
Chicago is famous for its beautiful buildings, vibrant history, and thriving art and music scenes. Rising to prominence in the early 20th Century, it was one of the most important cities in the world until the midcentury. However, the city has a way of remaking itself, of always presenting a new, dynamic image to the world.
As the birthplace of skyscrapers and Jazz, the home of Al Capone and Oprah Winfrey, there is nothing third rate about "the Second City." Chicago will surprise and fascinate you with its bold attitude and charming appeal!
The city is built along an easy-to-understand grid, and a Chicago map with landmarks has been included below to assist you with your exploration.
17 Famous Chicago Landmarks
Chicago Landmarks Map
Using the map of Chicago landmarks, you can explore all the landmarks.
In Summary
This list of landmarks in Chicago is meant to reveal what makes Chicago unique. The city is full of surprises and has a seductive charm all its own!
Chicago is a city of ease - a casual and cosmopolitan metropolis where every visitor feels at home. Hopefully, this list piqued your curiosity about Chicago! The city is full of incredible places to discover!
This article was edited by Loredana Elena.
For more interesting articles about United States, read:
For some great articles about landmarks, check out: