9 Oakland Nicknames and the Reasons for Them
Destguides may receive commissions from purchases made through affiliate links in this article.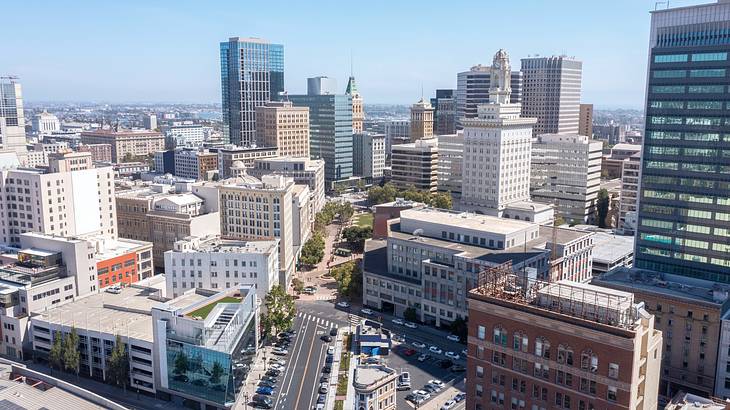 Oakland sits in Alameda County in the San Francisco Bay Area. It's known as one of the coolest cities on the West Coast. It's also a place with an abundance of slogans. A common nickname for Oakland is the Bright Side of the Bay. This refers to the city's sunny climate, unlike the one found in the often-gray San Francisco.
However, Oakland is also compared to a lot of other places. Examples include the Brooklyn of the West, which charts its similarities to its New York counterpart, and Athens of the Pacific, which illustrates Oakland's large number of cultural institutions.
Some of these Oakland nicknames are well-known in pop culture, though others are slightly more obscure. Ready to test your knowledge? Keep reading to discover the top monikers for Oakland.
9 Nicknames for Oakland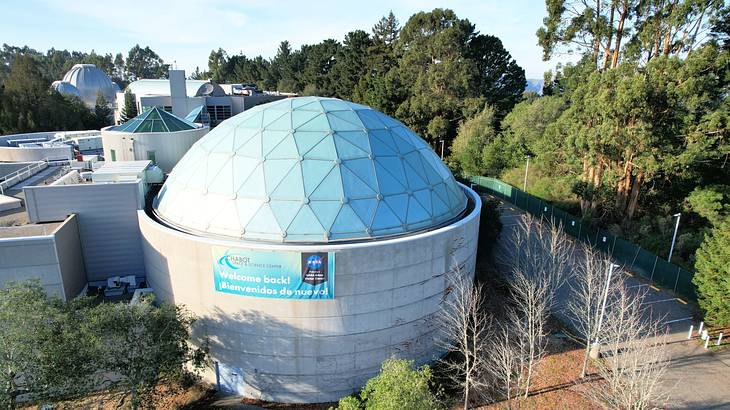 Athens of the Pacific
Athens of the Pacific is a historic Oakland slogan that refers to the city's educational and cultural institutions. Oakland earned this nickname in the 19th century when it was compared to the Greek capital. This is because Athens is famous for being a hub of education and culture in the ancient world. Likewise, Oakland boasted many private schools that attracted students from across the West Coast of America.
Oakland was also known for its museums and theaters, which helped to cement the city as a center of high-brow activities. The city still has numerous museums today, many of which are famous California landmarks, like the African American Museum and Library and the Oakland Museum of California.
Bright Side of the Bay
Visit the East Bay area, and you will probably hear this next moniker. The Bright Side of the Bay is a much-loved way to reference Oakland's glorious weather year-round. It's also a remark about San Francisco's gloomier weather.
Connected to San Francisco via the Oakland Bay Bridge, one of the top landmarks in Oakland, this city is also far more affordable than San Fran. This is true for both locals and tourists.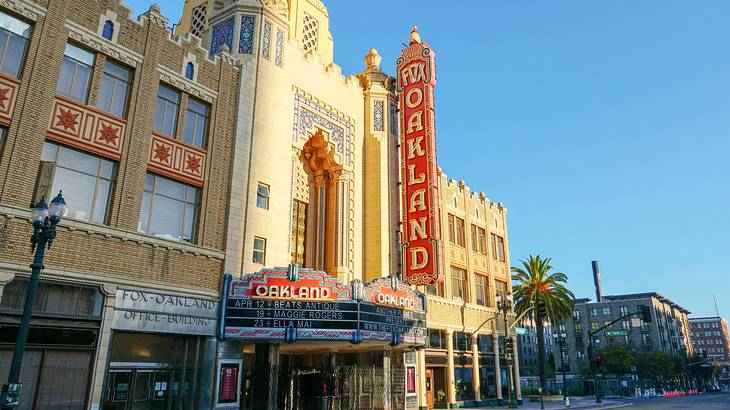 Brooklyn of the West
Oakland and Brooklyn, New York, have long been compared, so calling Oakland the Brooklyn of the West is very common. Much like how the less affluent have been pushed out of other areas of New York and into Brooklyn, San Francisco has become extremely expensive, forcing people to settle in Oakland instead.
And the similarities don't end there, either. Oakland's arts, food, and cultural scene is thriving, making the city popular with the younger generation. If you're a fan of the Brooklyn area of New York, skipping Oakland would be criminal when in San Francisco.
Bump City
Bump City is an Oakland name with pop-culture origins. The nickname first gained popularity in the 1970s when it was used to describe the city's musical scene.
Funk band Tower of Power originated in Oakland and played a huge role in the city's musical roots. Their 1972 album Bump City was a huge success and referenced the city's music scene and cultural identity.
Additionally, John Krich's 1972 book, Bump City: Winners & Losers in Oakland, is believed to have also influenced this nickname. The book explores the social and cultural dynamics that have shaped Oakland.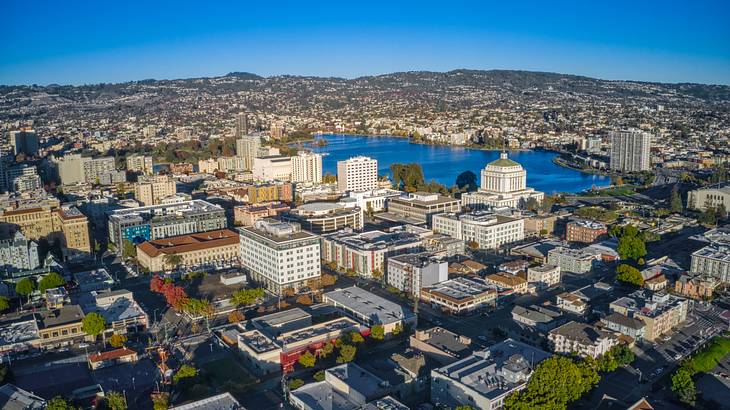 Detroit of the West
Oakland has a long history as part of the manufacturing industry, which is where the next name comes in. In the early 19th century, Oakland was a hub for numerous industries, particularly metals, bakeries, and shipbuilding.
But Oakland was specifically given the Detroit of the West moniker in 1929. This is when the American car company Chrysler built a new plant there. And the comparisons to Detroit, a significant car manufacturing center, were born.
Oaksterdam
Oaksterdam is another of Oakland's recent nickname acquisitions, referring to the city's more relaxed attitudes towards marijuana. Amsterdam, the capital of the Netherlands, is also a destination famous for its laid-back laws surrounding cannabis. Therefore, this nickname combines both places in one amusing mash-up.
A fun fact about California is that it was the first state to decriminalize the use of marijuana for medical use in 1996. Today, it is also legal for recreational use.
Additionally, Oakland has a large number of cannabis dispensaries for those who would like to consume marijuana for both medicinal and recreational purposes. However, this isn't just a name used in conversation. There's a whole area of Oakland (specifically the north end of Downtown) called Oaksterdam due to its many cannabis dispensaries.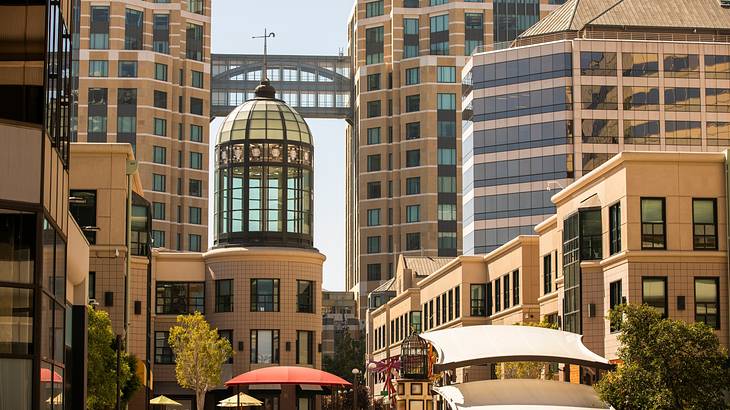 O-Town
Like many places in the USA that begin with the letter 'O,' O-Town is another name for Oakland, California. This contracted moniker is mainly used on social media and when chatting with friends. You may also hear it in pop culture and in reference to sporting events.
The Town
Despite Oakland being a city, the Town is another moniker that you'll hear often. This is because it was originally named 'The Town of Oakland' when it was first incorporated on May 4, 1852. In fact, it wasn't until 1854 that it became a city.
The most famous example of this name comes from hip-hop artist MC Hammer, who is from Oakland and released a song named I Got It From The Town. Additionally, the Golden State Warriors have previously worn a jersey with the words "The Town" on the front.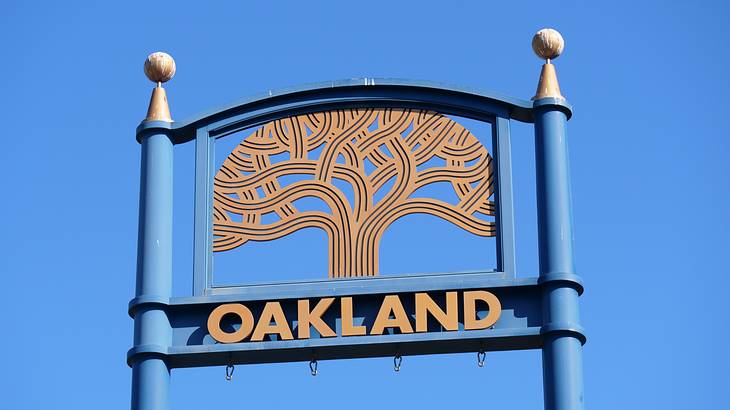 Oaktown
Oaktown is a widely used name for Oakland, adopted by its younger residents. It's simply a colloquial expression, replacing "land" with "town." Oakland is often called the Town as well, especially by younger residents, hence the preference over "land."
But how did Oakland get its name in the first place? Well, the city was initially named after the many large oak trees that used to cover the region. While Oakland doesn't have as many oak trees as it used to, there are a few places where you can still see them. The best example is near Manzanita Recreation Center, where there is a very large oak that's thought to be 400 years old!
In Summary
Oakland is a city with a wide variety of nicknames, some spanning more than a hundred years. For example, the Town is a title that stems back to Oakland's founding in 1852, while the Brooklyn of the West and Oaksterdam are both monikers that reflect the city's modern culture. If you're planning a trip to Oakland, this article should have covered the monikers you'll likely hear when in the city.
Give us feedback about this article
Learn more about Oakland:
More articles about California:
Read more articles about the United States:
More articles about nicknames:
---
---
Want to keep exploring?
Subscribe for discounts on tickets and hotels and our latest guides.
Thank you for subscribing
We will be in touch soon with discounts on tickets and hotels and our latest guides.
Want to keep exploring?
Subscribe for discounts on tickets and hotels and our latest guides.
Thank you for subscribing
We will be in touch soon with discounts on tickets and hotels and our latest guides.
Related Articles