5 Minneapolis Nicknames and the Reasons for Them
Destguides may receive commissions from purchases made through affiliate links in this article.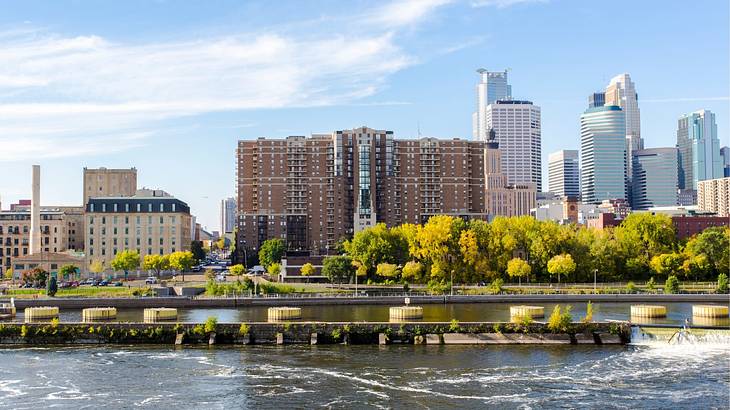 Minneapolis is one of the biggest cities in the Midwest and twins with the capital of Minnesota, St. Paul. While its name is recognized nationwide, non-locals generally don't know much about this city. One of the best ways to get to know this part of Minnesota is by learning the history behind some of its nicknames.
Twin Cities and Mill City are perhaps two of the most widely known alternate names for the Minnesotan capital, but they're far from the only ones worth knowing. Whether you're planning a trip or want to learn a little more about this great city, keep reading. Here are five Minneapolis nicknames you should know about.
5 Nicknames for Minneapolis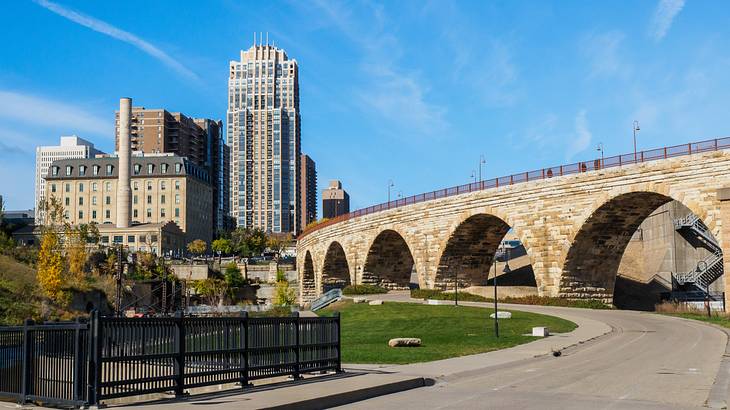 City of Flour and Sawdust
City of Flour and Sawdust is a Minneapolis name that's been around since the late 1800s. At that time, the city was known for its lumber and flour mills, which helped keep the local economy afloat. These industries chose Minneapolis due to its proximity to the Mississippi River, allowing easy transportation to the rest of the country.
Though this was a popular nickname during the 19th century, it's fallen into disuse. If you ask any locals about Minnesota nicknames, this one probably won't make the list. As such, it's not widely found on souvenirs or in tourism information.
To see the name City of Flour and Sawdust in use, you'll need to check out older newspaper records and historical texts at places like the Minneapolis Public Library. You can also tour two of the city's oldest mills, Pillsbury A Mill and the Mill City Museum (located in the remains of Washburn "A" Mill), to learn more about the details behind this title.
City of Lakes
Minnesota might be considered the Land of 10,000 Lakes, but Minneapolis is specifically known as the City of Lakes. This nickname comes from the large number of water sources in and around the area.
Of course, one of the most famous Minnesota landmarks that you can find in Minneapolis is the Mississippi River. This body of water serves as one of the largest and most famous water sources in this part of Minnesota. In fact, the Minnesota River, Elk River, and most other streams in the area flow into it.
However, that's not the only water source in Minneapolis. There are also over a dozen lakes and multiple other wetlands and streams that contribute to this particular title. For that reason, it's been embraced by the local government and can be found in brochures and informative literature about the city's wildlife and natural resources. You can also occasionally find it on souvenir items.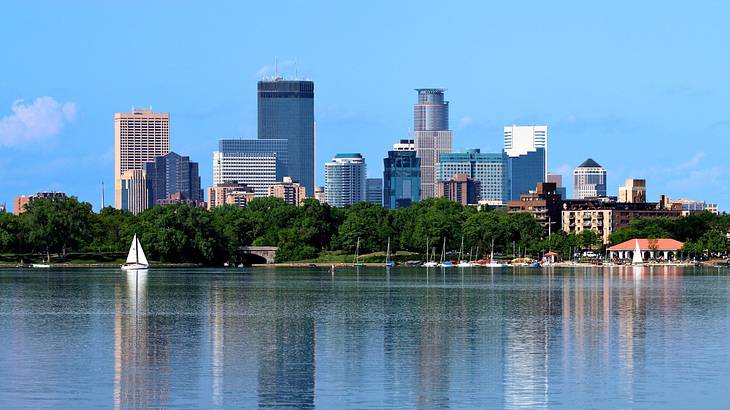 The Mini Apple
The Mini Apple, occasionally written as Minneapple, is a Minneapolis nickname that gets inspiration from another North American city, New York. The nickname can be traced back to the 1980s when it was first printed on souvenir postcards.
At the time, the moniker was meant to show the contrast between this Midwestern metropolis and NYC. Since then, it's actually started to do the opposite. Today, the nickname is used to show how the city has grown over the decades in a way that's similar to the original Big Apple.
This nickname is still used on souvenirs today. However, it's perhaps most embraced by local publications. For example, the Star Tribune regularly uses the title when covering current and upcoming events around Downtown Minneapolis. It's also a nickname that occasionally gets used in everyday conversation among Minnesotans when talking about the city.
Mill City
In the 1800s, Minneapolis saw one of its first major economic booms from the flour and lumber industries. Multiple mills in both of these fields opened in the city since lumber and flour could be easily transported to other parts of the country via the Mississippi River. This led to the area's eventual moniker of Mill City.
Though business in these industries has slowed over the years, Minneapolis has continued to take pride in having been the "Flour Milling Capital of the World" for a time. Some of the old mills have been converted into museums, like the Minneapolis landmark Mill City Museum.
Today, this moniker has been narrowed down to mostly reference the Mill District where these mills once were. You'll also find it in historic texts referencing the area's economic development.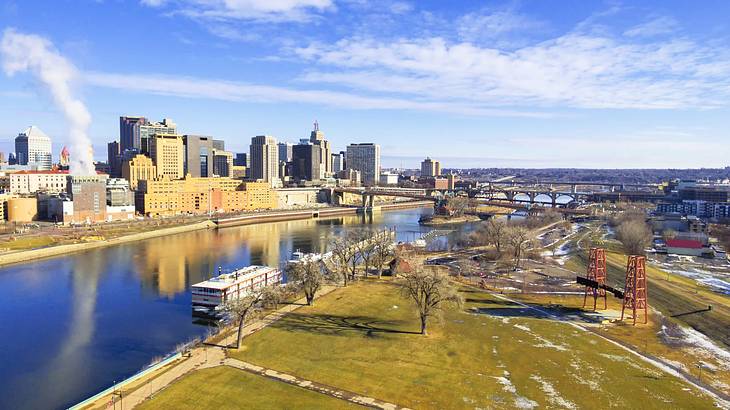 Twin Cities
Though it might be the area's most famous nickname, you've likely thought to yourself, "Why is Minneapolis called the Twin Cities?" This moniker derives from its proximity to another major city, Saint Paul. It's a common Minnesota fact that these two places share a border, but that's not all they have in common.
Minneapolis and Saint Paul are considered "twins" because their borders aren't easily distinguishable, so they share many of the same businesses and services. Many schools allow students from both cities, and it's not uncommon for local politicians to consider the opinions of both areas' citizens.
Surprisingly, this isn't the first time this Minnesota city has been a twin. In the 19th century, it had a similar relationship to another town called St. Anthony. As these two areas began to grow, their borders became less defined. They eventually joined to become modern-day Minneapolis (although a much smaller city of St. Anthony still sits just northeast of Minneapolis).
Today, this is the most common nickname for the city, so it's used in most of Minneapolis' tourist information. It's also used on signs and in publications, particularly those meant to refer to both of the Twin Cities.
In Summary
Minneapolis is clearly a city of multiple names. From the Mini Apple to the City of Lakes, Minnesota's largest city has collected its fair share of monikers throughout its history. Hopefully, learning about a few of them has helped you get to know this great city a bit better. You might have even found a nickname for Minneapolis that you want to use during your next visit!
Give us feedback about this article
Learn more about Minneapolis:
More articles about Minnesota:
Read more articles about the United States:
More articles about nicknames:
---
---
Want to keep exploring?
Subscribe for discounts on tickets and hotels and our latest guides.
Thank you for subscribing
We will be in touch soon with discounts on tickets and hotels and our latest guides.
Want to keep exploring?
Subscribe for discounts on tickets and hotels and our latest guides.
Thank you for subscribing
We will be in touch soon with discounts on tickets and hotels and our latest guides.
Related Articles