4 Nicknames for Lincoln, Nebraska, That You Should Know
Destguides may receive commissions from purchases made through affiliate links in this article.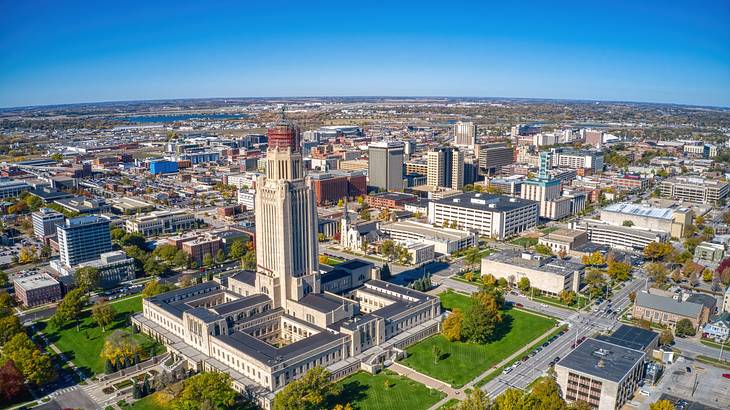 Situated in Lancaster County, in the southeast of Nebraska, Lincoln is a US city that you need to visit. Full of charm and history, these Lincoln nicknames tell you a fascinating story about this wonderful destination. The city, previously called Lancaster, was renamed in 1869 after the 16th president of the United States, Abraham Lincoln.
Today, this capital city of Nebraska is famed for its prestigious University of Nebraska-Lincoln and its high-flying sports teams, which have helped to give Lincoln its Husker City moniker. It's also one of the USA's top hubs for beef production, hence its Steak Capital of the World nickname. Ready to learn more about this fun city and its alternate names? Then read on to discover some of Lincoln's most iconic nicknames.
4 Lincoln Nicknames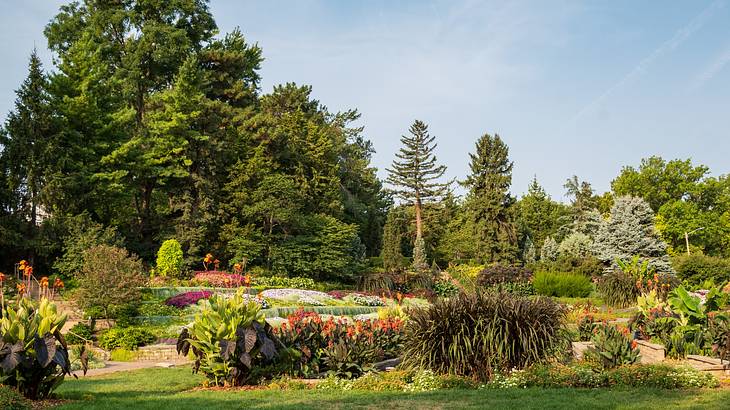 Hartford of the West
First up, a unique name that has been used to refer to Lincoln throughout history is the Hartford of the West. This moniker compares the city to Hartford in Connecticut.
Why are they similar? Well, both cities are state capitals with famous universities. Hartford is known for its rich history and for being one of the oldest cities in the United States. Lincoln's role in Nebraska history is equally as impressive.
Both also boast plenty of things to see and do. Particularly Lincoln, where you can spend your trip ambling along the Platte River, checking out wildlife at the Pioneers Park Nature Center, or marveling at one of the city's many unique museums located in bustling Downtown Lincoln.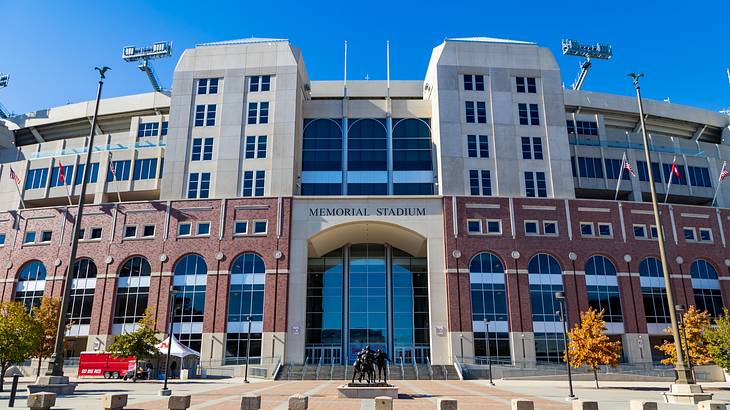 Husker City
Husker City is another common nickname for Lincoln that you will probably hear if you visit the city. This name most likely comes from a Nebraska State nickname, which is the Cornhusker State.
The state of Nebraska is famed for its corn production, hence the original Cornhusker nickname. The phrase Cornhusker refers to someone who removes the husk from the corn. Huskers is the shortened version of this and is what you will hear being widely used.
Corn is still one of the many crops grown in and around Lincoln, leading to the state ranking high among the top corn-producing states and retaining the Cornhusker and Husker nicknames.
Interestingly, today in Lincoln, this slogan mainly refers to the University of Nebraska-Lincoln's athletic teams, called the Cornhuskers or Huskers for short. From basketball and baseball to track and field and even golf, Lincoln residents love supporting their university teams - it's a big part of many Lincolnites' lives. Try to catch an event next time you're in Lincoln.
Steak Capital of the World
The slogan, Steak Capital of the World, is a rather tongue-in-cheek reference to Lincoln's reputation for high-quality beef, and particularly steak, production. An interesting fact about Nebraska is that the beef industry is its largest agricultural sector in the state, with Lincoln playing a main part in this industry.
It is believed that this Steak Capital of the World slogan was first coined in the early 1900s when Lincoln was home to an abundance of meatpacking plants. Additionally, the city was also, and still is, situated nearby many cattle ranches.
Another reason for this nickname is that many of the beef companies in Lincoln, such as Great Plains Beef, provide meat to many of the major grocery stores throughout the USA. This makes it a hub for the steak industry.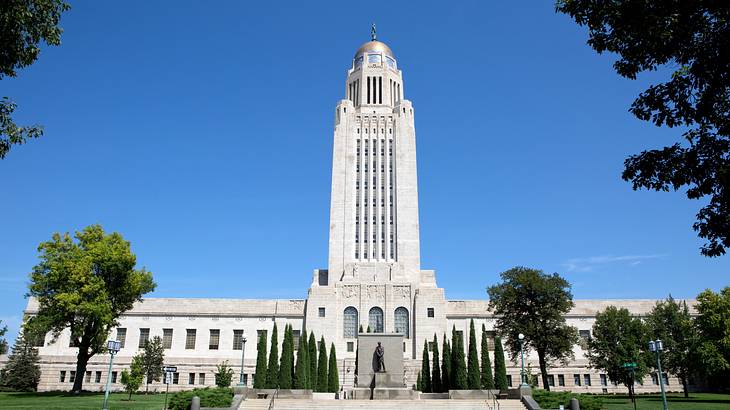 Star City
Star City is one of the most common Lincoln slogans. While the exact origin of this nickname remains a mystery, it is widely believed that the name originates from the Nebraska State Capitol building, which features a star at its apex.
This building is one of the top landmarks in Nebraska and a must-visit when you're in Lincoln. The Art Deco style is very striking and makes it one of the most unique government buildings in the country.
Another of the most popular theories behind this moniker is that it comes from the map symbol of a star, which has marked the capital since the city was founded in 1867. Make sure to keep a lookout, as you will notice this nickname everywhere in Lincoln. From posters around the Lincoln Metropolitan area to a huge variety of business names, Star City is synonymous with this part of Nebraska.
In Summary
These Lincoln names explain some of the city's most important historical and cultural references. From the Hartford of the West, which describes Lincoln's likeness to the Connecticut capital, to Husker City, a loveable nickname that references the destination's corn production. Make sure you use these monikers and you will fit right in next time you visit.
Whether you decide to call Lincoln the Star City or the Steak Capital of the World, it is one of the most underrated destinations in Nebraska - if not the entire country. If you have a love for sport, history, or even beef, Lincoln is a city that is guaranteed to leave a lasting impression.
Give us feedback about this article
More articles about Nebraska:
Read more articles about the United States:
More articles about nicknames:
---
---
Want to keep exploring?
Subscribe for discounts on tickets and hotels and our latest guides.
Thank you for subscribing
We will be in touch soon with discounts on tickets and hotels and our latest guides.
Want to keep exploring?
Subscribe for discounts on tickets and hotels and our latest guides.
Thank you for subscribing
We will be in touch soon with discounts on tickets and hotels and our latest guides.
Related Articles