5 Oklahoma Nicknames and the History Behind Them
Destguides may receive commissions from purchases made through affiliate links in this article.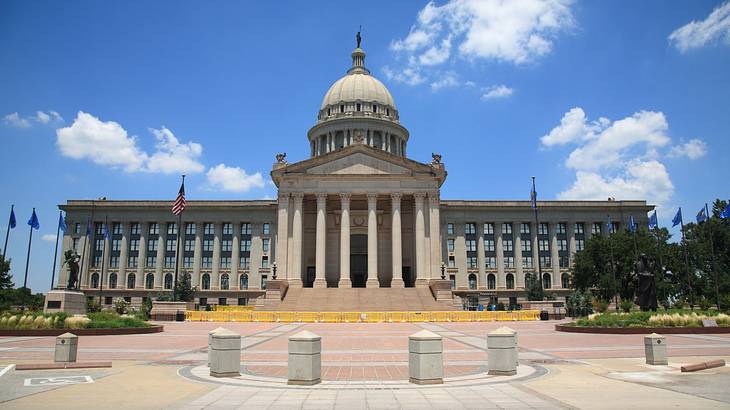 Oklahoma is a relatively quiet state that often flies under people's radars. However, it's a fascinating part of the US. One easy way to get to know this great state is by learning a little about its alternate monikers.
The Sooner State and Panhandle State are two of the most famous Oklahoma nicknames. However, they're not the only titles this territory has been dubbed with throughout its history.
Whether you're planning a trip to this part of the South or are just interested in brushing up on your state facts, keep reading. Here are the top five nicknames you'll hear around Oklahoma.
5 Nicknames for Oklahoma
Oklahoma Nicknames Video
Check out our highlights video of Oklahoma nicknames.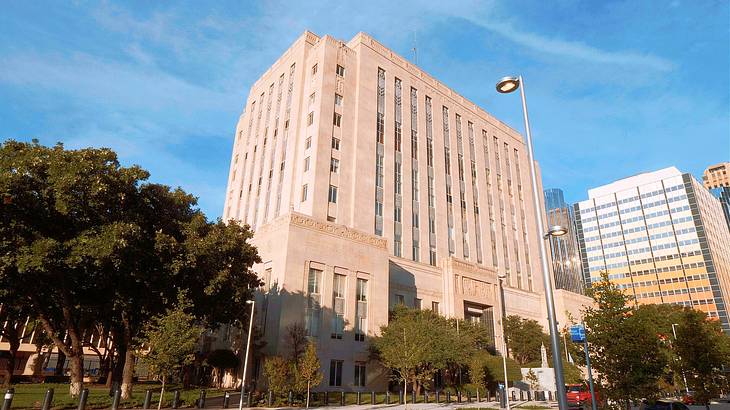 Boomer's Paradise
Boomer's Paradise is an Oklahoma nickname that dates back to the years following the Civil War. Boomers was a term used to describe Oklahoma's settlers who rushed to claim unassigned land in the area.
Though Oklahoma was a US territory at the time, much of its land was considered public and free for settlement. Initially, these spaces were meant to be used as reservations for Native American tribes, but the future state's alliance with the Confederacy changed these plans.
Since Boomer's Paradise is one of Oklahoma's lesser-known monikers, it's not widely used in official state tourism or promotional material. However, you can find some souvenir plaques and postcards sporting this title.
On the other hand, the slightly modified version of this moniker, Boomer State, is a little more common. You'll be able to find it on numerous gift shop items around the state, particularly those that are meant to represent Oklahoma's early settlement history.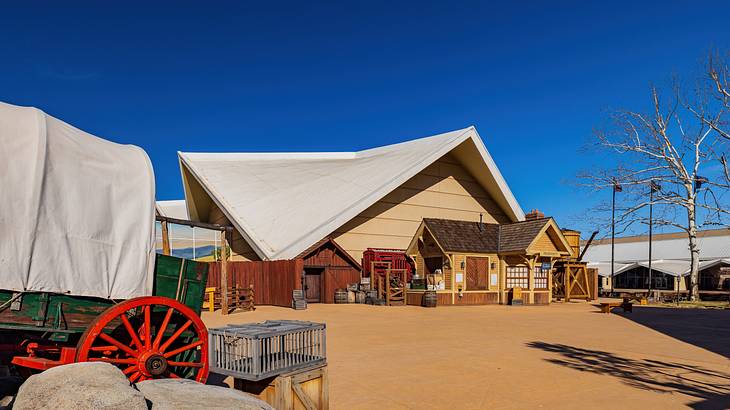 Cowboy Country
After the 19th-century rush that saw thousands of people flock to Oklahoma's unassigned lands, the territory's agricultural economy boomed. This is in large part due to the area's relatively close proximity to Kansas and Nebraska, where cattle were often sold. In order to care for and transport these cattle drives, cowboys were employed.
Even today, cowboy culture is still an important part of the state's heritage, with many cattle ranches in operation. Numerous Oklahoma landmarks, like the National Cowboy & Western Heritage Museum, are also dedicated to remembering how important ranchers and cowboys were to the state
Cowboy culture has become so closely linked with the state that tourists can even visit ranches and learn tricks of the trade. Since the state has embraced this part of its history so much, it's unlikely the nickname Cowboy Country will fall into disuse any time soon.
However, though Oklahoma is proudly a part of cowboy country, you won't find this title in much official material. However, make sure to keep your eyes peeled while perusing gift shops since it can sometimes appear on souvenir items.
Sooner State
The Sooner State is by far the most popular nickname for Oklahoma. This name references the territory's early settlements. In 1889, the US government decided to make the previously unclaimed land in Oklahoma available for settlement.
The official day this land became available was April 22nd at noon, and the vast majority of people who decided to try their luck in the area waited until that time. However, a few people entered the region early in an attempt to claim the best land. These people were called "Sooners."
Over a century later, Sooner State has become the unofficial moniker for Oklahoma. It can be found on promotional material printed by non-governmental organizations and on souvenir items. The state university has even embraced this name by dubbing its football team the Oklahoma Sooners.
However, despite it being a well-known Oklahoma fact that the area has been widely dubbed the Sooner State, it's never been officially embraced by the government. So you won't find it on license plates or state publications.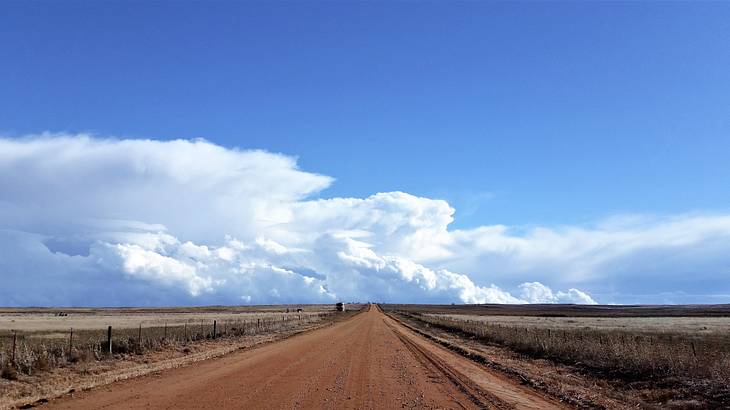 Panhandle State
If you look at a map, you'll notice Oklahoma has a strange shape due to the 166-mile-long stretch of land that juts out into Texas. This space has come to be called the Oklahoma panhandle since it causes the state to roughly resemble a cooking pan.
This panhandle was formed due to a few territorial disputes that popped up throughout history. Before 1845, this area was part of Texas. However, when it campaigned to become a slave state in the Union, there was a problem.
This small section of land was found above the latitude line, which divided the parts of the country where slavery was permitted and those where it wasn't. After giving up this part of its land, the panhandle remained "ownerless" for 40 years before being given to Oklahoma.
Though this is a relatively small territory, it's become an integral part of the state's territory. You'll even find brochures and souvenir items sporting the phrase Panhandle State.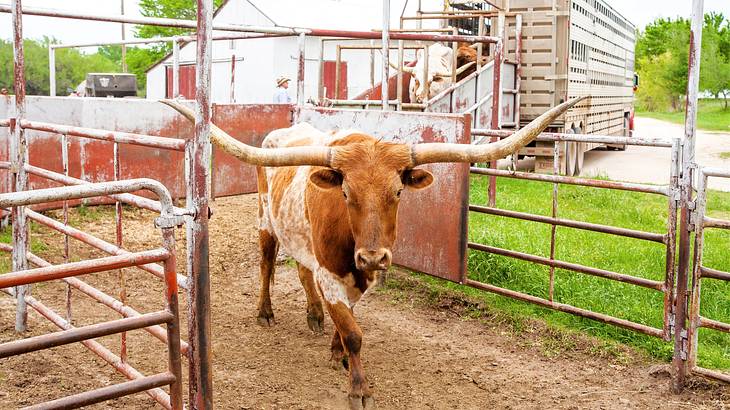 Cowpoke State
Though it's not one of the most common Oklahoma state nicknames, Cowpoke State is a moniker that dates back to the area's ranch history. Since the 1800s, this territory has played an important role in the cattle industry.
Initially, the state was a main part of the cattle drive routes that transported cows from Texas farms to Kansas and Nebraska markets. Subsequently, after the "boomer rush" of the late 19th century, Oklahoma ranches also began to grow.
To help ranchers keep up with this demanding industry, cowboys were often hired. Over time, these men were sometimes affectionately referred to as cowpokes, thus leading to the state name.
Cowpoke as a moniker has been adopted by a few Oklahoma institutions, including the state university, which has dubbed its campus magazine "Cowpoke News." You can also find the term on souvenir items and postcards.
In Summary
While Oklahoma might not have many nicknames, each of its monikers is rooted in the state's history. From the Sooner State to Cowboy Country, each of its titles can help you get a picture of what Oklahoma is really like.
Hopefully, this list has helped you get to know OK a little better. So, when you find yourself in the state, you can impress the locals with your knowledge of Oklahoma's nicknames!
Give us feedback about this article
More articles about Oklahoma:
Read more articles about the United States:
More articles about nicknames:
---
---
Want to keep exploring?
Subscribe for discounts on tickets and hotels and our latest guides.
Thank you for subscribing
We will be in touch soon with discounts on tickets and hotels and our latest guides.
Want to keep exploring?
Subscribe for discounts on tickets and hotels and our latest guides.
Thank you for subscribing
We will be in touch soon with discounts on tickets and hotels and our latest guides.
Related Articles