7 Rhode Island Nicknames and the Stories Behind Them
Destguides may receive commissions from purchases made through affiliate links in this article.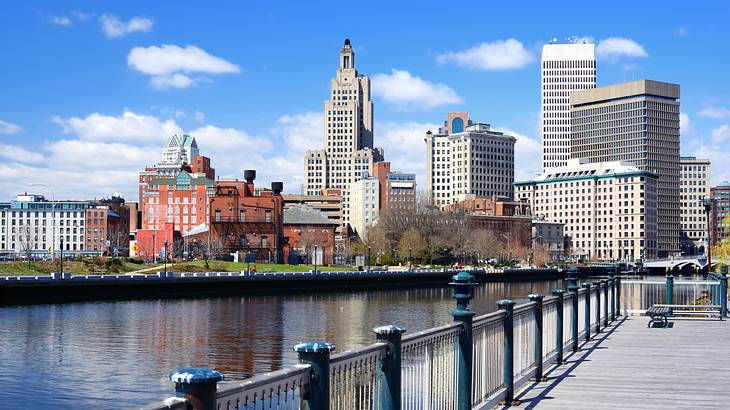 Despite being the smallest state in the USA, there are plenty of reasons to love Rhode Island. Better yet, there are many Rhode Island nicknames, each of which reflects a different aspect of the area's history, geography, and culture.
The most famous slogan is the Ocean State, which refers to the state's expansive coastline and epic beaches. Likewise, the Ocean's Playground refers to the region's close proximity to some of the best surfing and water sports spots in America.
Another popular name is Little Rhody, a nod to the state's small stature. If you want to explore the history of Rhode Island's alternate names some more, keep reading for the state's most popular monikers.
7 Nicknames for Rhode Island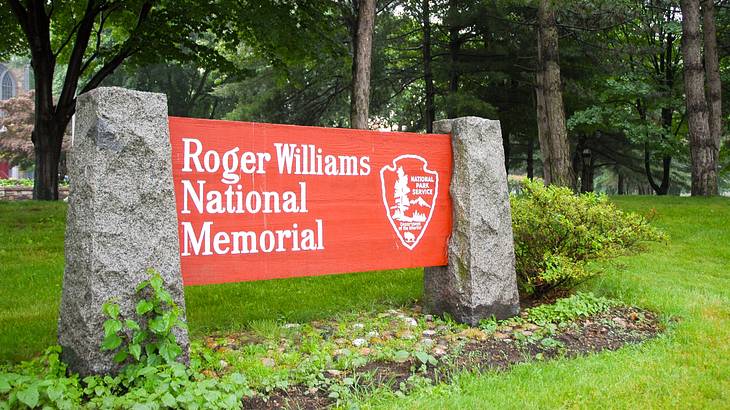 Land of Roger Williams
Roger Williams was a man with a significant influence on Rhode Island, and this nickname, the Land of Roger Williams, reflects that. Williams was an English-born Puritan minister who founded Providence Plantations in 1636 when he came to New England.
This area would become the Colony of Rhode Island and Providence Plantations. It later transformed into the State of Rhode Island and Providence Plantations.
As the man who (quite literally) created Rhode Island, it's no surprise that his name is one of the state's most famous monikers. Providence, the capital, is also home to Roger Williams Park, one of the top Rhode Island landmarks.
Little Rhody
Little Rhody is a fun name for Rhode Island that relates to it being the smallest state in the US. There are many variations of this, including "L'il Rhody" and "Little Rhodie." You will hear this being used very frequently throughout the state, especially by younger Rhode Islanders.
Where did this adorable Rhode Island State nickname come from? There's evidence that the Providence Journal used this moniker as early as 1837. The name quickly caught on and became a loveable slogan that's still used today.
The Smallest State
At just 1,545 square miles (4,001 square kilometers), Rhode Island is the smallest of the 50 states. This is why it is called the Smallest State. But, despite being tiny in stature, Rhode Island has a population of approximately one million people. This is more than the likes of Wyoming, Vermont, and Alaska.
Its smaller size also doesn't mean there's nothing to do or see here. Rhode Island has stunning beaches and other outdoor spaces, a vibrant art scene, many historical sites, and much more.
The Southern Gateway of New England
Rhode Island is often referred to as the Southern Gateway of New England. This is a historical nickname that was first given to the area as it is the most southerly of the New England states.
Another reason for this nickname is that the state has harbors where goods and materials could be shipped around the country to and from New England and other places in the USA. More often than not, this nickname relates to Providence but is also used to describe Rhode Island in general.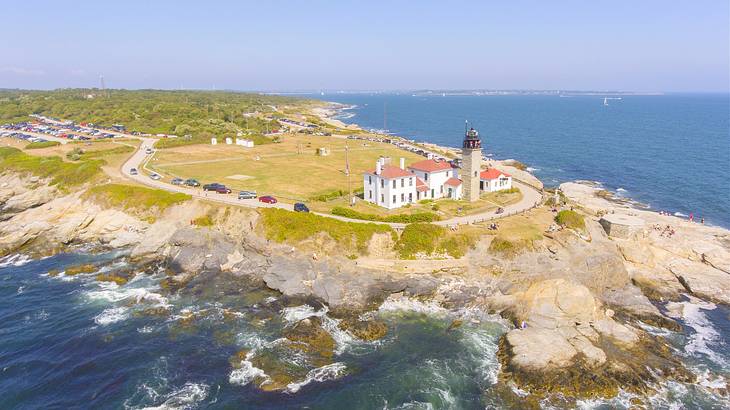 The Ocean State
The most common Rhode Island moniker, and the state's official nickname, is the Ocean State. You will see this nickname on Rhode Island license plates and the commemorative state quarter.
Why is Rhode Island called the Ocean State? Rhode Island Governor Frank Licht did not like the billboard that welcomed people to the state, claiming it was too red and garish. So, in 1970, the Government tested two signs, one on Route 24 and one on Interstate 95, which named Rhode Island as the Ocean State. The response was overwhelmingly positive, and the slogan stuck.
The Yankee State
The word Yankee began with negative connotations during the American Civil War. This term was used by those from the South to describe their rivals from the North.
These days, residents from New England states are often called Yankees. This has led to the Yankee State becoming another way to refer to Rhode Island. In addition, Rhode Islanders were known for using the phrase Swamp Yankee to describe those who were from the country and generally old-fashioned.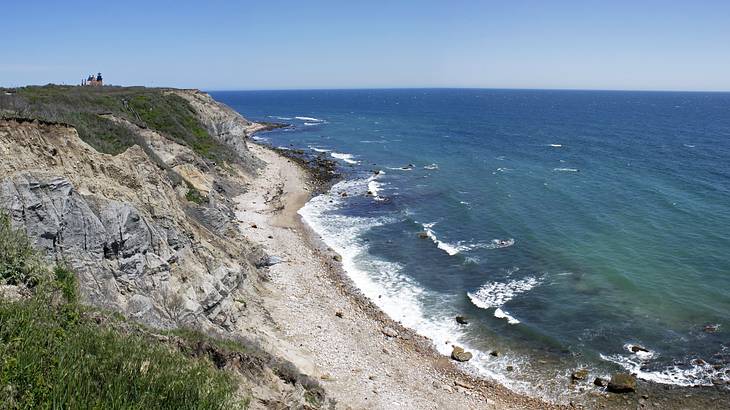 The Ocean's Playground
Another moniker for Rhode Island is the Ocean's Playground. This name is straightforward, referencing Rhode Island's abundant coast and the sheer amount of water sports that you can get involved in. Everything from fishing and boating to kayaking and surfing is available, especially around Newport and the bay extending inland towards Providence.
One of the top facts about Rhode Island is that, despite its small size, it boasts 400 miles of coastline. It is also home to numerous surfing destinations like Block Island, named by Dutch explorer Adriaen Block, and Little Compton.
In Summary
Rhode Island's rich history and diverse culture have resulted in an abundance of nicknames. These names offer a glimpse into what makes this state so special. Whether you're drawn to its beautiful beaches, historic sites, or vibrant arts scene, there's something for everyone in Little Rhody.
From the Ocean State to the Southern Gateway of New England, the next time you visit the smallest state in the USA, be sure to use some of its many nicknames. And don't forget to visit the places that inspired them.
Give us feedback about this article
More articles about Rhode Island:
Read more articles about the United States:
More articles about nicknames:
---
---
Want to keep exploring?
Subscribe for discounts on tickets and hotels and our latest guides.
Thank you for subscribing
We will be in touch soon with discounts on tickets and hotels and our latest guides.
Want to keep exploring?
Subscribe for discounts on tickets and hotels and our latest guides.
Thank you for subscribing
We will be in touch soon with discounts on tickets and hotels and our latest guides.
Related Articles