15 Memphis Landmarks Not to Miss
Destguides may receive commissions from purchases made through affiliate links in this article.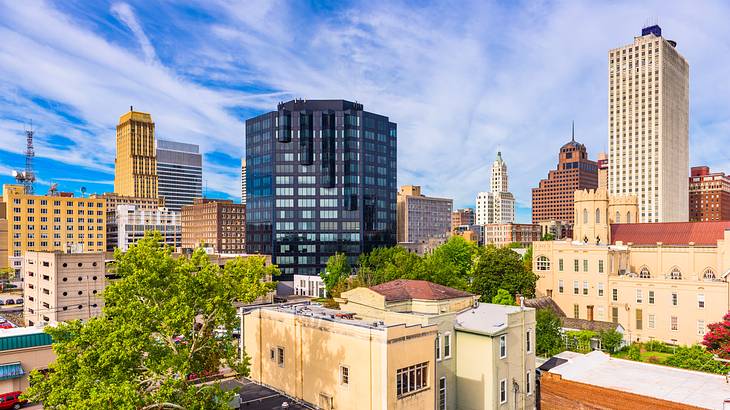 Memphis is a city that's full of history and culture. Whether you're interested in local history or are a music lover at heart, there's something for you in Bluff City.
From Graceland to Mud Island, there are countless things to do and see while visiting this corner of Tennessee. So, if you're planning a trip to the Birthplace of Rock 'n Roll, keep reading! Here's a list of 15 Memphis landmarks you won't want to miss.
15 Memphis, Tennessee, Landmarks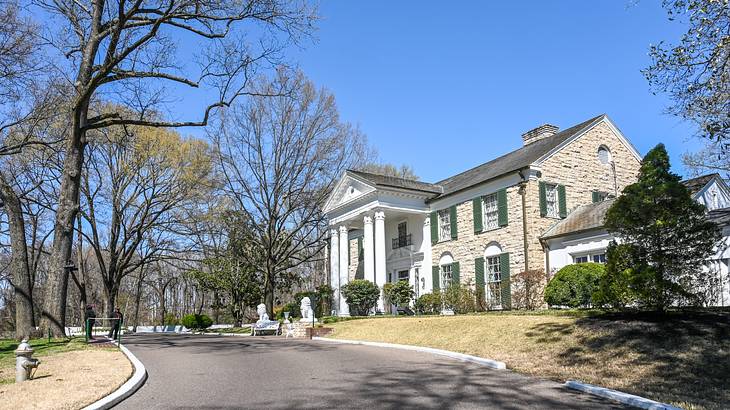 Graceland
Graceland is the name of the nearly 14-acre estate the "King of Rock'n'Roll," Elvis Presley, once called home. While touring the mansion and grounds, you can visit the property's living room, TV room, office, "Jungle Room," and more, all of which have been preserved in their 1970s state.
If you're planning to visit this landmark, spring is the best time to come to Memphis to go to Graceland.
National Civil Rights Museum
One of the most important Tennessee facts is that Memphis played a significant role in the Civil Rights Movement. The city was the location of numerous protests and speeches that helped the social justice cause make waves.
To immortalize the city's history in the fight for equal rights, the National Civil Rights Museum was opened in 1991. With its permanent and rotating temporary exhibits, the museum educates visitors on African-American history from the time of the colonies through the 20th century.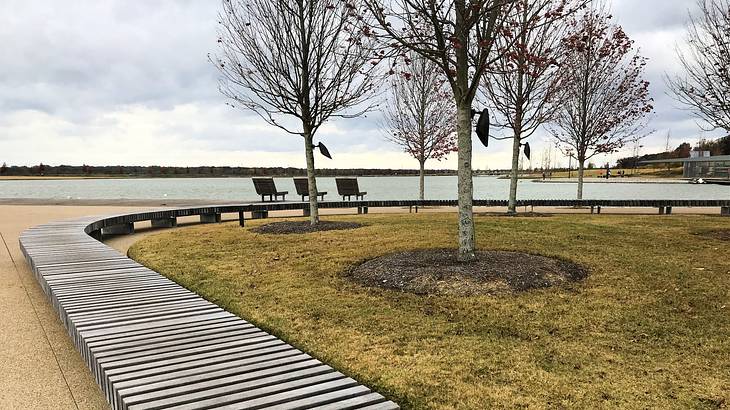 Shelby Farms Park
At 4,500 acres, this park is one of the largest in Shelby County. In fact, while it's considered part of the greater Memphis area, Shelby Farms Park is actually located a few miles east of the main city area, where there's enough land for it to sprawl.
Visitors can wander along 10.65 miles of urban trail, taking in the breathtaking views and spotting lots of wildlife. There are also lakes, where you can enjoy water sports like paddleboarding.
Victorian Village Historic District
The Victorian Village Historic District is one of the most enduring Memphis historical sites. This neighborhood's roots date to the early-mid 19th century when the city had its first big boom in growth.
During that time, many wealthy locals moved just outside of the city, where they would have room to build luxurious Victorian-style mansions. Today, you can stroll around the district, admiring the beautiful architecture.
Woodruff-Fontaine House Museum
Built in 1871, the Woodruff-Fontaine House was one of the many opulent homes that adored the city's "Millionaire's Row" neighborhood.
However, despite being one of the most historical sites in Memphis, the home sat empty for a number of years. It was eventually restored and opened as a museum by the Association for the Preservation of Tennessee Antiquities in the 1960s.
The Cotton Museum At The Memphis Cotton Exchange
Memphis has long played a huge role in the USA's cotton production. That's in large part due to its access to the Mississippi River and its railroad line, which both helped distribute the material throughout the country.
The city's Cotton Museum shares the history of this industry through artifacts that showcase its impact on the local economy, culture, and technological advancements.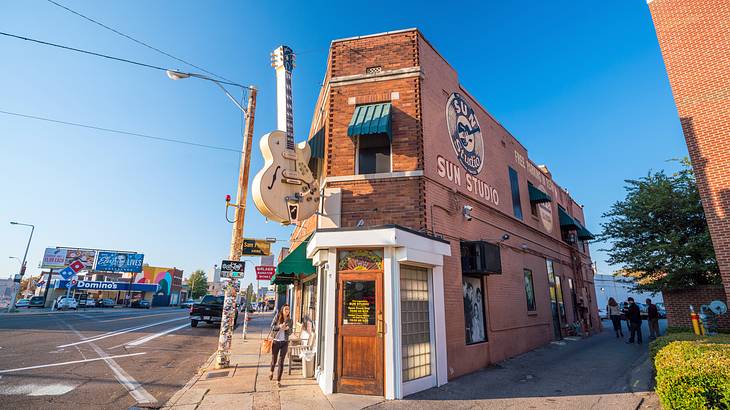 Sun Studio
Since 1952, Sun Records has been a mainstay in the music world. In fact, this independent label is, in part, responsible for Elvis and Johnny Cash's rise to fame.
These two prominent artists both recorded singles at the company's Sun Studio in Memphis, thus bringing rock music to the masses. You can now tour the recording studio and learn more about its history and cultural background.
Memphis Museum of Science & History
The Memphis Museum of Science & History, also called MoSH, is the city's premier educational center if you want to learn about nature, technology, music history, and more. With diverse exhibits and hands-on displays, it's a fun attraction for people of all ages.
Even the museum's building is unique. The MoSH facility is held in the city's so-called Pink Palace, which used to house a museum dedicated to the history of the Mid-South states.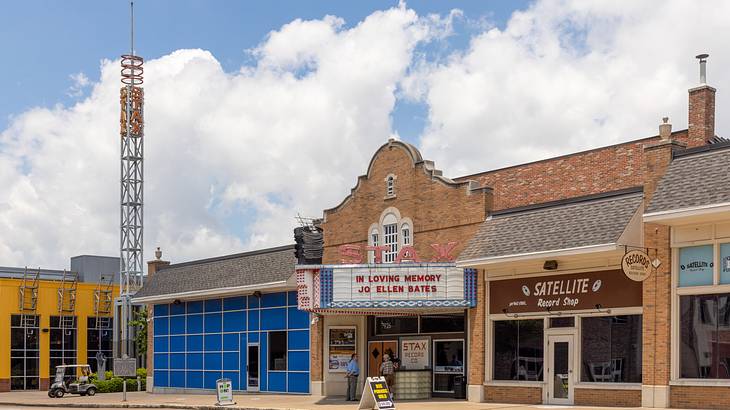 Stax Museum of American Soul Music
Memphis isn't just famous for rock'n'roll. It's also the birthplace of soul music which is commemorated by the Stax Museum of American Soul Music. The museum is located in the old headquarters of Stax Records, a label that specialized in the genre.
Today, the museum houses exhibits that cover the company's history and explain how soul music started and developed. It even hosts events honoring historic Civil Rights moments like the tragic death of activist pioneer Martin Luther King.
Mud Island River Park
Just outside of the downtown area is one of the most unique outdoor attractions in Memphis. Mud Island is a small 52-acre peninsula surrounded by the Mississippi and Wolf Rivers.
On the island, visitors can go to a museum dedicated to the Mississippi River, attend shows at the amphitheater, or even stroll around the Harbor Town neighborhood. Or, you can just have a fun time enjoying the park's nature and fresh air!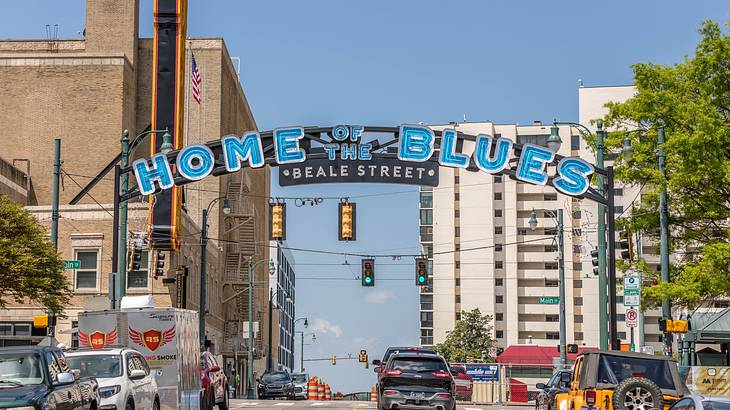 Memphis Rock 'n' Soul Museum
One of Tennessee's most historic landmarks is the Beale Street Historic District, and the Memphis Rock 'n' Soul Museum might be its crown jewel.
As the home of both the rock and the soul genres, Memphis has seen countless legendary artists come through the city. Through its seven exhibits, the facility showcases the evolution of music and the musicians who changed the industry.
Memphis Music Hall of Fame
If you visit Downtown Memphis, you won't be able to miss how important music is to the city. It's around this area that you'll find the Music Hall of Fame. Established in 2012, the hall honors musicians across genres for their lifetime achievements. As of today, nearly 100 artists have been inducted, with new additions honored each March,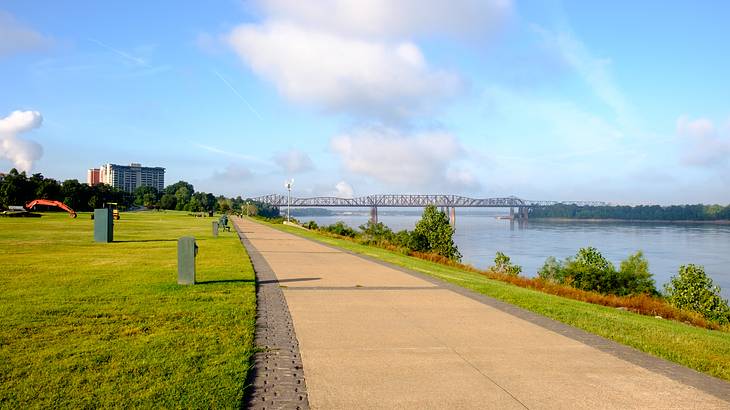 Mississippi River
At over 2,300 miles in length, the Mississippi River is the second-longest in the United States. It travels through ten states, and Tennessee is one of them.
This natural landmark was even used to define the state's borders! You can see the mighty river up close while in Memphis by taking a stroll on the city's Riverwalk or going to Mississippi River Park.
Elmwood Cemetery
With its roots dating back to 1852, Memphis' Elmwood Cemetery is the oldest in the city and one of the first rural cemeteries in the southern US. Its age and history helped this landmark earn its place on the National Register of Historic Places.
Politicians, soldiers, authors, and many other prominent people have been laid to rest on Elmwood's grounds. Visitors are welcome, but remember to be respectful.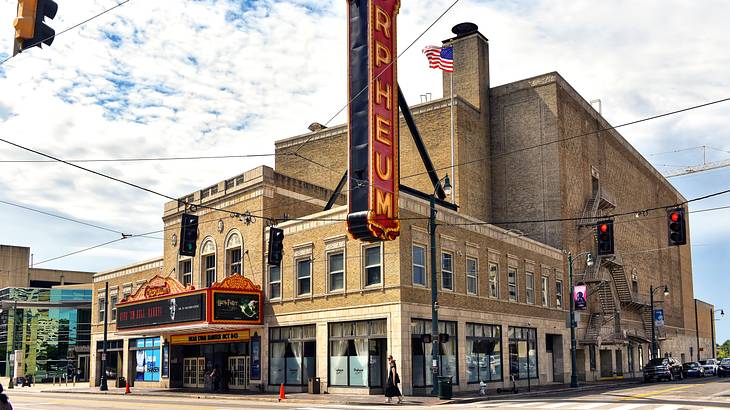 South Main Street Historic District
Memphis's South Main Street Historic District is an 11-block neighborhood that comprises over 100 historic buildings. The rise of this district began in 1900 and saw its largest boom when Tennessee's railway system expanded to this part of the city.
However, perhaps what this neighborhood is most known for is the Lorraine Motel, where Martin Luther King Jr. was assassinated in 1968.
In Summary
When it comes to the Home of the Blues, there's no shortage of sites to see. From music to science, Memphis has something to fit anyone's interests.
Whether you're planning a getaway or just want to brush up on your Tennessee facts, hopefully, this article on landmarks and monuments in Memphis has helped you learn more about this vibrant city!
Give us feedback about this article
Learn more about Memphis:
More articles about Tennessee:
Read more articles about the United States:
More articles about landmarks:
---
---
Want to keep exploring?
Subscribe for discounts on tickets and hotels and our latest guides.
Thank you for subscribing
We will be in touch soon with discounts on tickets and hotels and our latest guides.
Want to keep exploring?
Subscribe for discounts on tickets and hotels and our latest guides.
Thank you for subscribing
We will be in touch soon with discounts on tickets and hotels and our latest guides.
Related Articles