The Ultimate 4 Days in Berlin Itinerary
Destguides may receive commissions from purchases made through affiliate links in this article.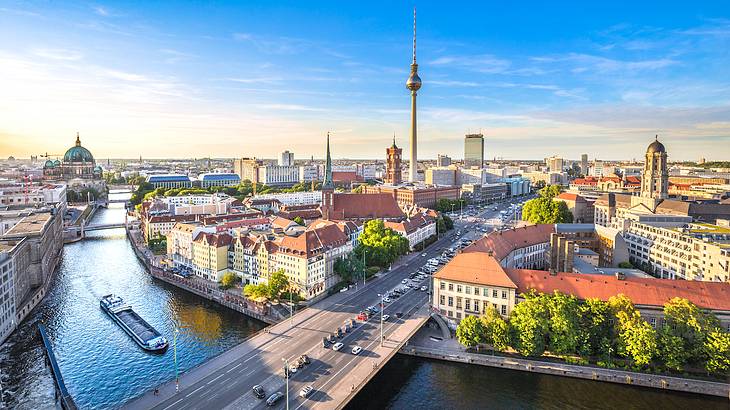 Berlin was the first stop of my whirlwind 1-month tour around Central & Eastern Europe before moving to London. And I'm not going to lie; I was a bit thrown off by the city at first as I had just arrived in Berlin from freakishly clean Singapore after having lived there for 1.5 years.
But let me tell you, one day in Berlin was enough to make me fall in love with this city, especially its history, and architecture. A few more days in Berlin (ideally 4) is just enough time to enjoy what this unique city has to offer.
In this 4 Days in Berlin itinerary, you will find balanced trips to historical European landmarks mixed with the city's modern-day attractions. Below, you will also find a Berlin itinerary map. This itinerary is suitable for any time of year, even if you're in Berlin in winter.
Berlin is brimming with structures and places that feature in many history books. Each street in the city has a story to tell. A trip to the Reichstag Building and Brandenburg Gate, Checkpoint Charlie, Berlin Underground or the East Side Gallery all offer unique presentations of pre- and war-time Germany.
Berlin is a great city for travellers who are looking to maximize their stay. Most of the main sights in Berlin are located close to each other. Museum Island, Gendarmenmarkt Town Square and Kulturbrauerei are all within a 30-minute commute or walk of one another.
If you have more than 72 hours in Berlin, then consider also visiting Charlottenburg Palace and Kaiser Wilhelm Memorial, which are a little bit further from the suggested stops below and haven't been included in this guide due to time considerations.
On a personal note, one of my favourite things I did when I was in Berlin was a 'free' Berlin walking tour with Original Berlin Tours. I can't speak highly enough of this company and their guides! They were professional, interesting and had a lot of knowledge to share.
Please note, a 'free' walking tour does not mean it is actually FREE. It is based on 'pay what you think the tour is worth'. Original Berlin Tours and their guides give you MORE than your money's worth, plus some (it's a 3+ hour tour at minimum)! So please, show your appreciation for your guide's time and knowledge by compensating appropriately.
FYI, the meeting point is at Citystay Hostel (Rosenstraße 16, 10178 Berlin), but I'd recommend booking online ahead of time, so they know how many people to expect. Tour hours are also available on their website.
Berlin 4-Day Itinerary
Walking Through the Main Sights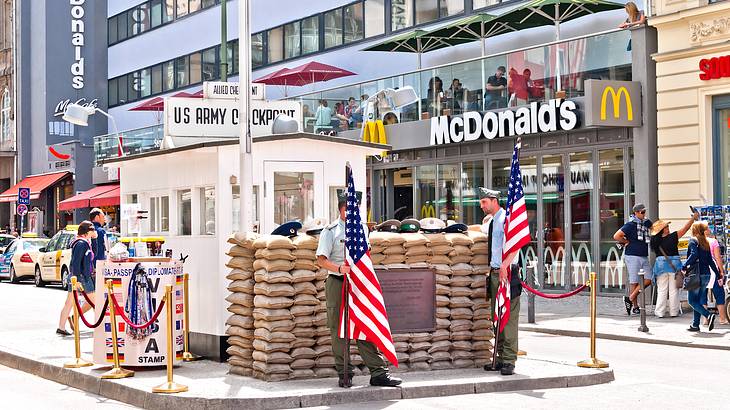 The first day of this 4 day itinerary for Berlin is going to focus on the historical and monumental sites in the city.
You know you're in Berlin when emotionally-moving World War memorials fill up most of the must-visit Berlin attractions. Ask any local, and they will most likely point you to the Reichstag Building to start your Berlin Tour - and that is exactly where we will be beginning ours, too.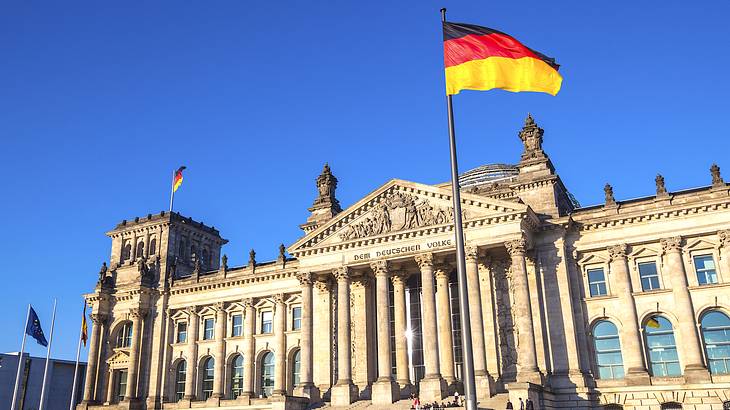 Reichstag Building
The Reichstag Building was once the home of the German Empire's parliament. It was restored after not being used during the Cold War and damaged in WW2. The Reichstag now stands as one of Berlin's iconic landmarks and is the perfect starting point for a city tour as it is close to many top attractions in Berlin.
If you plan to visit the Reichstag, do not forget to register and book a visit to the Reichstag Dome, a massive glass dome that offers a 360 view of Berlin. I would recommend registering a few months in advance and perhaps coming back in the evening to see how beautiful Berlin city looks at night from the top.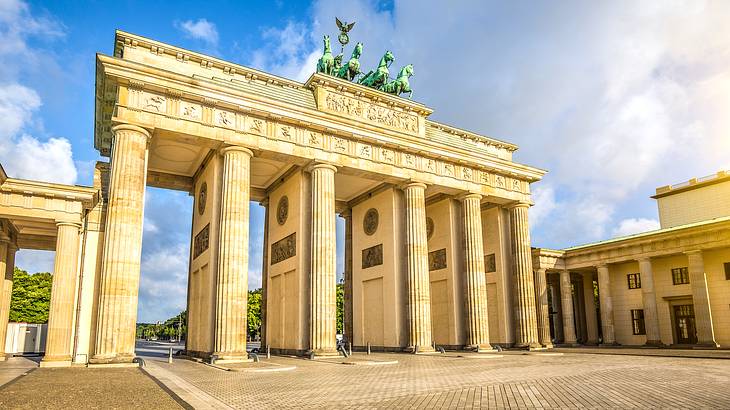 Gate of Unity
A few minutes away from the Reichstag Building is another Berlin icon, the Brandenburg Gate. This 18th-century structure was witness to numerous historical events and is considered a symbol of peace and unity.
Passing through this large gate will lead to the Unter den Linden, German for "under the Linden trees". It is aptly named after the lime trees that line the boulevard.
The Holocaust Memorial - Memorial to the Murdered Jews of Europe
Constructed from 2003 to 2004, the Holocaust Memorial - Memorial to the Murdered Jews of Europe, is a striking sight that draws millions of visitors every year. The memorial contains 2,711 rectangular concrete blocks (stelae) placed in a grid pattern in a 19,000-square-metre area.
Peter Eisenman, the designer of the memorial, designed it in such a way to create a confusing and uneasy atmosphere. The whole sculpture is believed to represent an ordered system that has lost touch with human reason.
Beneath the memorial is the Information Centre, which contains lots of historical information about the holocaust and the tragedies that occurred. I highly recommend visiting the Information Centre and renting an audio guide to make the most of your visit.
Note, DO NOT step up on to the concrete blocks, jump from them or take selfies (or 'wefies') with them... I cannot describe how disrespectful it was to see this happen quite frequently when I was there. It is a memorial ground afterall, a special and solemn place to pay respect to those who died tragically, not a playground.
Potsdamer Platz
Potsdamer Platz is a large square in Berlin that is surrounded by shops, restaurants and nightlife. Before you get to the next stop, Checkpoint Charlie, pause here to grab a coffee or some lunch before continuing.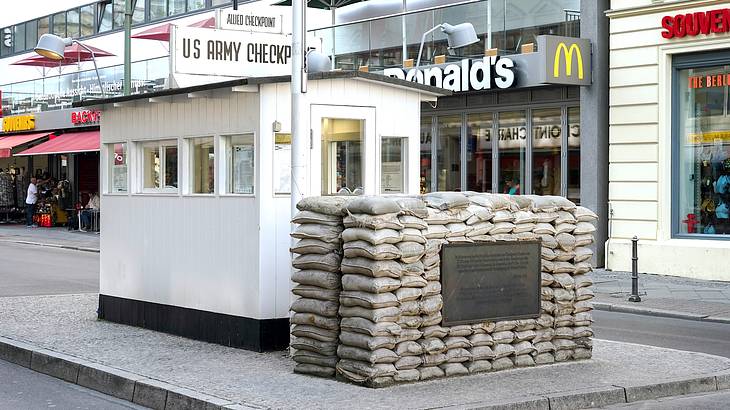 Checkpoint Charlie
At the time the Berlin Wall was still fully operational, the main crossing point between East Berlin and West Berlin was at Checkpoint Charlie.
Today, nearby to Checkpoint Charlie, also stands the Mauermuseum - Museum Haus am Checkpoint Charlie - a museum displaying photos and fragments of the Checkpoint's history. Keep a lookout for some escape devices used, such as a hot-air balloon, chair lifts and even a mini-submarine.
Berlin Museums - Part 1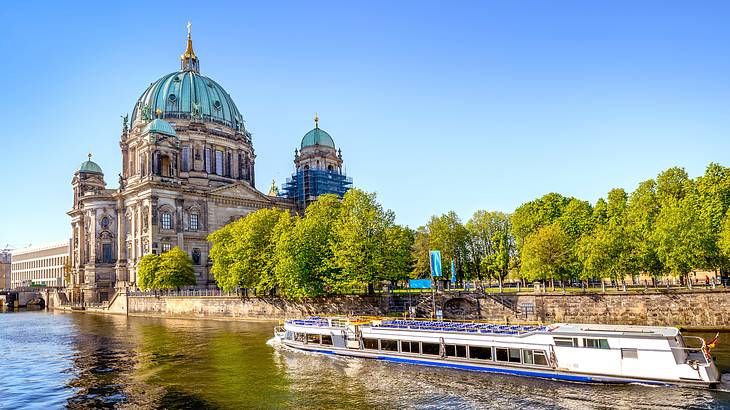 For the second and third day of this 4 Day Berlin Itinerary, you will be exploring Berlin's museums. I would recommend choosing and visiting 1 or 2 museums available at Museum Island for both days.
Berlin has around 170 different museums. You definitely can't visit them all on a four-day visit. Fortunately, the best museums in Berlin are consolidated together in a central part of the city and are easily accessible by foot.
One of the best travel tips I can give you for your Berlin trip is to consider purchasing a Berlin Museum Pass as it gives you access to 30+ museums over 3 consecutive days. It might be especially worth it if you have more than a few days in Berlin and plan on visiting several of the museums on Museum Island.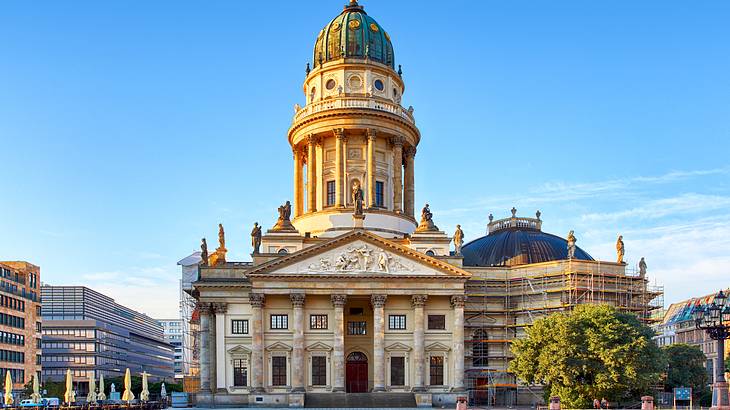 Gendarmenmarkt
This beautiful town square is the place tourists go to for a full experience of Berlin's historic structures. At the centre of this square is a statue of Friedrich Schiller, a German literary figure.
Gendarmenmarkt is home to the Berlin Concert Hall (Konzerthaus Berlin), the French Cathedral, the German Church (Deutscher Dom), as well as several restaurants.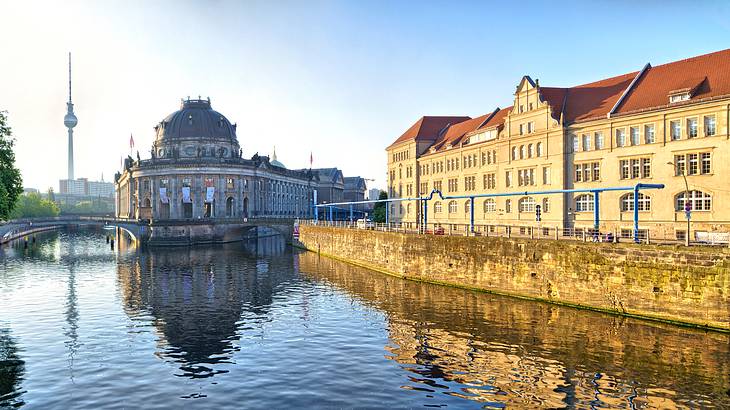 Museum Island
Aside from war memorials, Berlin is also a place with tastefully-curated museums showcasing local and global history. The largest and most famous museums in Berlin are conveniently co-located in "Museum Island".
Over the next two days, I've provided a brief overview of all the different museums you can visit at Museum Island. If you only have a few hours, you will not be able to visit all of them. I recommend choosing one or two museums that best align with your interests - whether it be German history, arts or global history.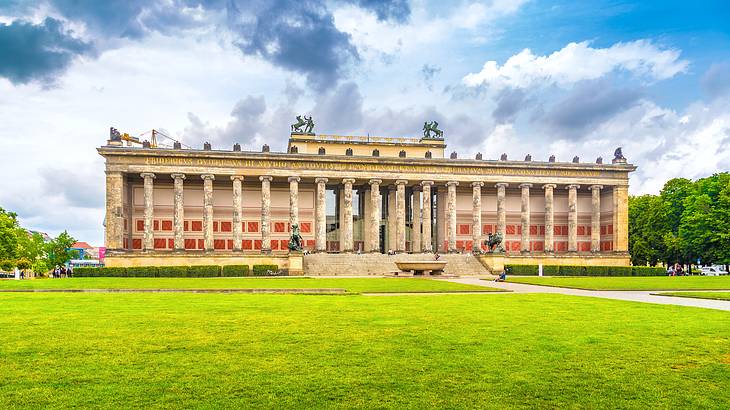 Altes Museum - Old Museum
The Altes Museum, or the Old Museum in English, is dedicated to classical antiquity. The building itself is from the 1830s. The museum contains art and objects from ancient Greece and the Roman Empire.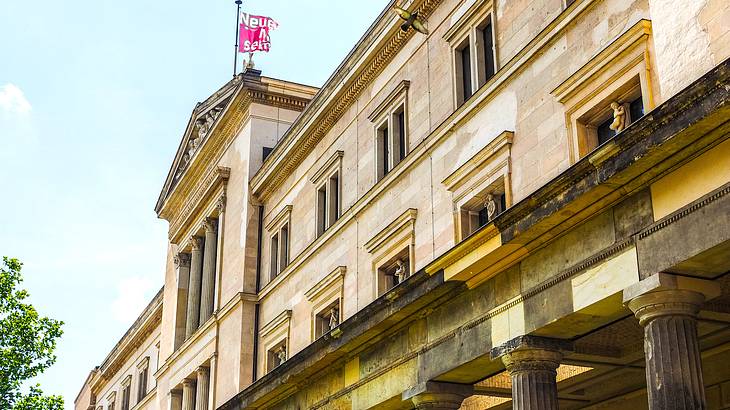 Neues Museum - New Museum
The Neues Museum (New Museum) is "new", but the exhibits within it are "old," - so make sure you don't get confused by its name. The museum itself contains two permanent collections.
The first collection is the "Ägyptisches Museum und Papyrussammlung", which provides insight into Egyptian and Nubian cultures.
The second collection is the "Museum für Vor- und Frühgeschichte", which contains archaeological findings from Europe and parts of Asia. The exhibits present artefacts and presentations from the Stone Age up to the Middle Ages.
Berlin Museums - Part 2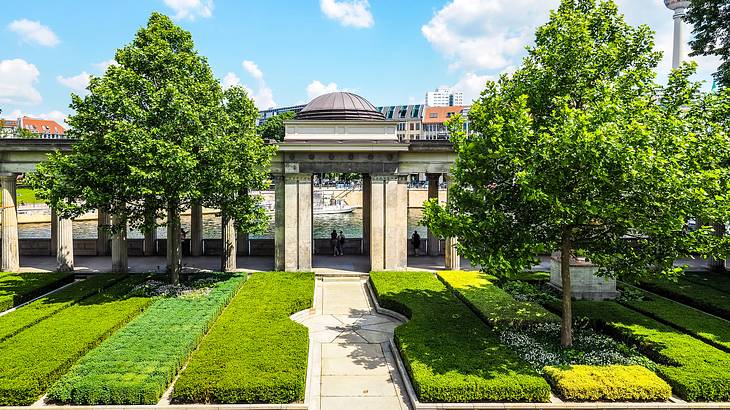 As mentioned above, Day 3 will be a continuation of Day 2. Again, I would recommend choosing and visiting 1 or 2 museums available at Museum Island on this day too.
Museums included and summarised below are Alte Nationalgalerie, Bode Museum and Pergamon Museum. You will finish off the day by spending your evening at Kulturbrauerei - a massive multiple-building complex that is very popular at night.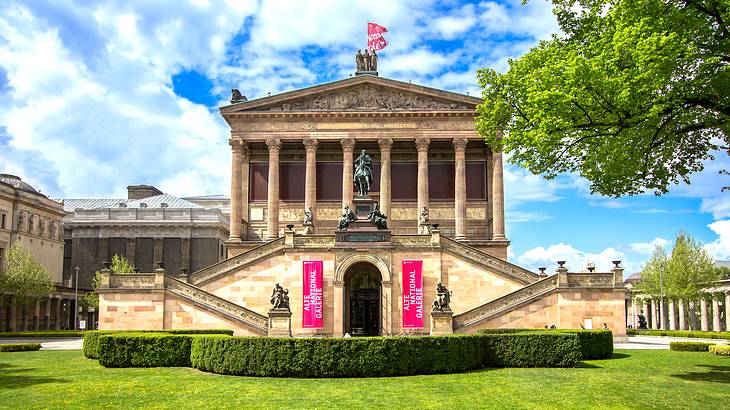 Alte Nationalgalerie (Old National Gallery)
The Old National Gallery, or Alte Nationalgalerie in German, contains romantic and impressionist masterpieces. The collection is historical and only expands under exceptional circumstances. The gallery owns approximately 1800 paintings and 1500 sculptures. The majority of the art is from the 19th century.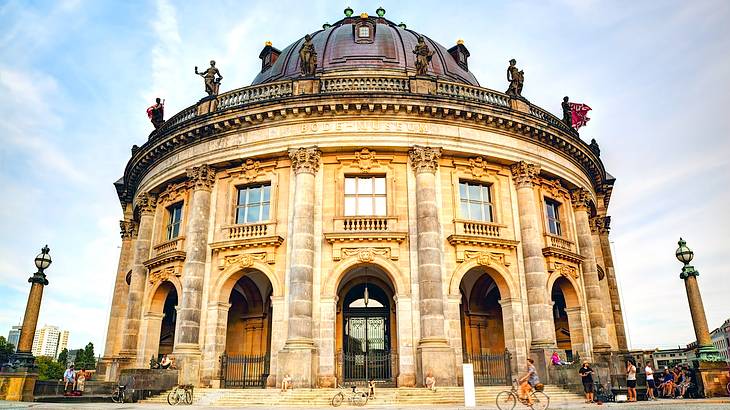 Bode Museum
The Bode Museum has the most impressive exterior architecture of all the museums on Museum Island.
The round dome-shaped building houses two permanent exhibits. The first permanent exhibit is of Byzantine Art. The second is an extensive exhibit of money, which presents the history of coinage from the 7th century BC to the coins used today in Europe.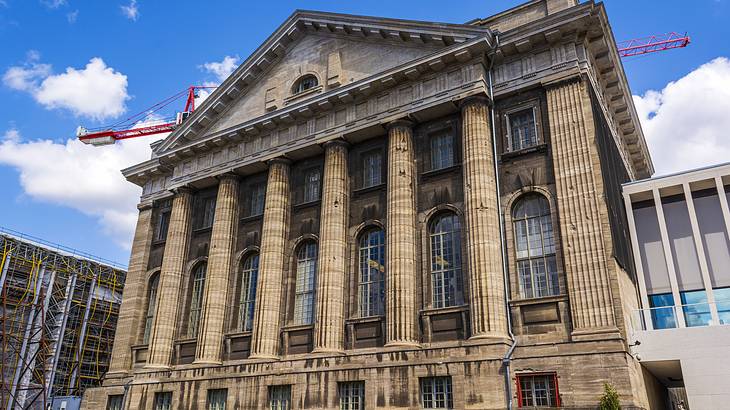 Pergamon Museum
The Pergamon Museum contains three permanent exhibits. The "Antikensammlung", which is a collection of classical antiques from Greece and the Roman Empire. The "Vorderasiatisches", which includes the cultural history from ancient Mesopotamia, Syria and Anatolia. The most well-known piece in this exhibit is a reconstruction of Ishtar Gate, which is quite colourful and dates back from 6th century BC. The third exhibit within the museum contains Islamic Art.
Kulturbrauerei - Culture Brewery
Contrary to its name, Kulturbrauerei is not strictly a beer business. Although you can find great food and alcohol here, it is primarily an extensive complex that used to be a brewery but is now a bustling 20-building area offering a market place, restaurants, and clubs. Cinema and theatre places can also be found here, marking it as one of Germany's top go-to sites for nightly hangouts.
Exploring the Wall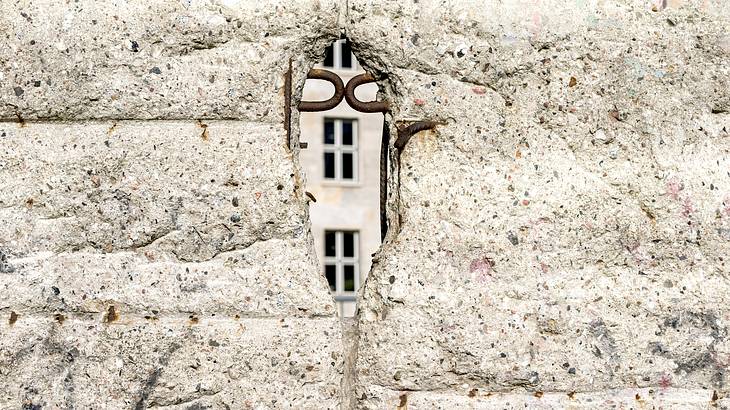 Your fourth and final day in Berlin is all about exploring the Berlin Wall. A preserved part of the wall runs along the River Spree. Your day will start and end with a museum visit, but will also take you along the preserved parts of the wall so you can experience and appreciate the historical significance of the sight.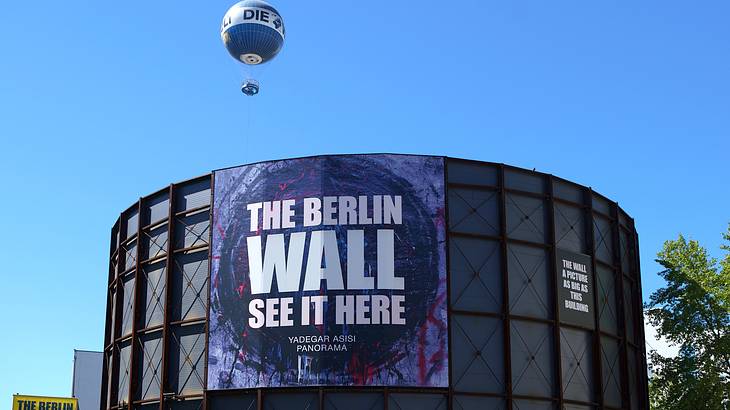 The Wall Museum
The Wall Museum contains innovative displays that present the events and history of what Berlin was like when the wall was in place. The museum has first-person accounts of what day-to-day life was like and explains the events that led to the inevitable fall of the wall.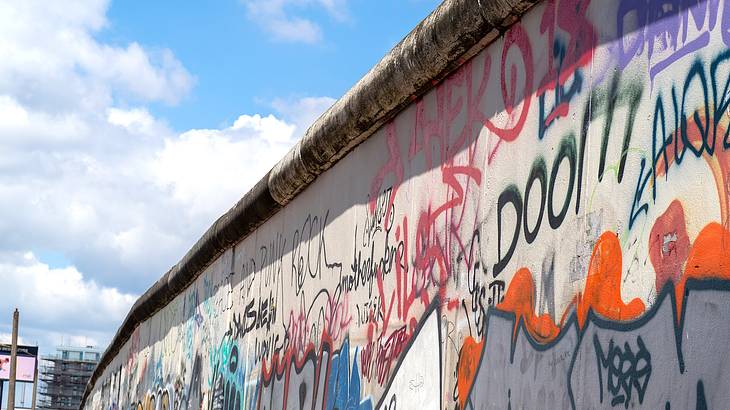 East Side Gallery
The East Side Gallery is a public, free to visit, 1.3 km long section of the Berlin Wall that has several murals painted on it. This part of the wall is now a heritage-protected German landmark.
Of all the sections of the wall, this one is the most recognisable. The murals painted across it are featured globally and in many famous photographs.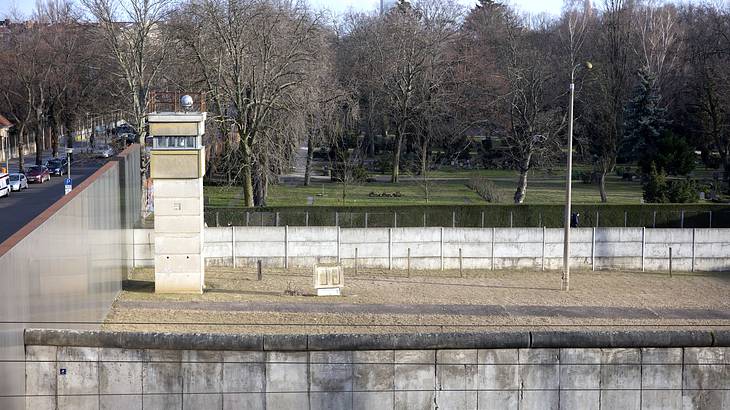 Berlin Wall Memorial
Further north, near where the day first started, is another preserved section of the Berlin Wall. However, this part has been converted into a memorial park. The memorial commemorates the deaths that occurred along the wall as people tried to escape across it when Berlin was divided.
Visitor Center of the Berlin Wall Memorial
At the end of the Berlin Wall Memorial is a small visitor centre. It contains multimedia information boards that explain the history of the wall and the impact it had on Berlin at the time.
In Summary
Berlin, along with Munich, is rich in historical significance and culture. Four days in this unique city is barely enough time to explore it all. Over these four days, you will have visited most of the sights that contain significant cultural and historical purpose. I hope you enjoyed this 4 Days in Berlin Itinerary and that it has given you some ideas of what to do in Berlin.
Give us feedback about this article
Read more articles about Germany:
---
---
Want to keep exploring?
Subscribe for discounts on tickets and hotels and our latest guides.
Thank you for subscribing
We will be in touch soon with discounts on tickets and hotels and our latest guides.
Want to keep exploring?
Subscribe for discounts on tickets and hotels and our latest guides.
Thank you for subscribing
We will be in touch soon with discounts on tickets and hotels and our latest guides.
Related Articles