8 Hong Kong Nicknames and the History Behind Them
Destguides may receive commissions from purchases made through affiliate links in this article.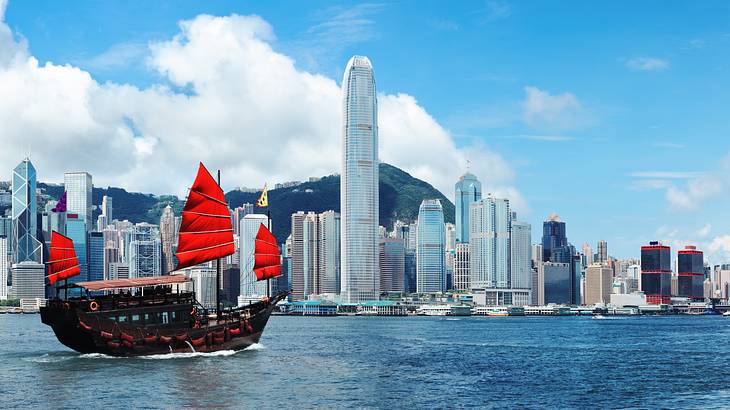 Hong Kong, nicknamed the City of Skyscrapers, was once a former British colony. It's also a significant financial force in Asia and is a Special Administrative Region of China located in the Pearl River Delta area.
Interestingly, the City of Skyscrapers is not the only moniker attributed to the region, there are many other Hong Kong nicknames to learn, all with fascinating origins. For example, did you know it is one of several Asian cities called the Pearl of the Orient? If you want to find out more about all of the interesting monikers for Hong Kong, keep reading!
8 Nicknames for Hong Kong
Fragrant Harbour
Hong Kong has a natural harbor, and the city's Chinese name means "fragrant harbour," so it's easy to understand why the nickname developed. However, many historians believe the moniker stuck because it was a significant trading port for agarwood, otherwise known as the "King of Incense."
During the Ming dynasty from 1364 to 1644 and 1636 to 1912 (the Qing dynasty), this highly sought-after fragrant bark was shipped to the rest of Asia, including China and even to Arabia.
John Lanchester, an author, agreed with the usage of the nickname when he titled his book Fragrant Harbor alluding to Hong Kong and its history with the Japanese. There is also a fascinating series of films called Fragrant Harbour, which details the Hong Kong of the past.
City of Skyscrapers
Hong Kong is densely populated, with just over 400 square miles of land and over seven million residents. The answer to its overcrowding dilemma is to go up, which is why it has become known as the City of Skyscrapers.
One cannot help being impressed by the Hong Kong skyline, which features a range of architecturally diverse high rises. Notably, Hong Kong is the city with the most skyscrapers in the world, outnumbering the likes of New York and Dubai.
At last count, 4,000 of the over 9,000 high-rise buildings are skyscrapers over 100 meters tall. Of these, around 550 are over 150 meters in height, with the tallest being almost 485 meters tall.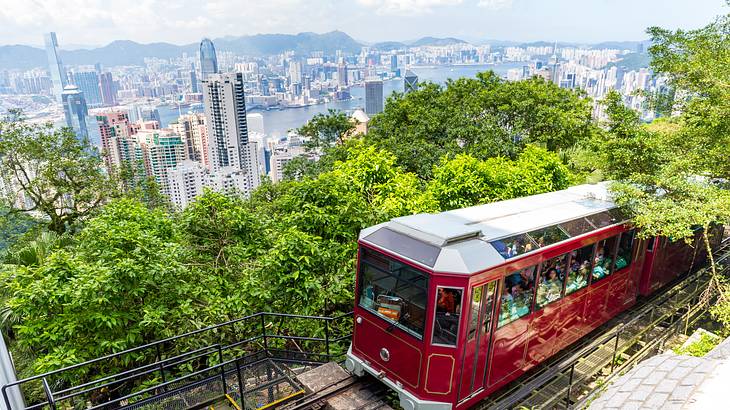 Asia's World City
Across the globe, Hong Kong is known to be a thriving, financially successful territory. It's also a known shopper's dream and a popular tourist destination.
Despite becoming a jurisdictional part of mainland China again in 1997, it continues to have a free port and an open economy and still trades with the weighty economies of the rest of the world on a grand scale. Hong Kong's strengths in financial services, trade, and tourism have led it to gain the HK nickname of Asia's World City.
Gateway to China
While Gateway to China is not a very well-known nickname for Hong Kong, it makes a lot of sense. The city is geographically on the border of mainland China, and its port is the gateway to China's imports.
Additionally, Hong Kong's relaxed visa policy allows tourists to use it as a base to travel to China's major cities, where the visa limits range from 72 hours to 144 hours. Hong Kong's international airport also hosts several daily flights to Beijing, Shanghai, and other places of interest in China. Hong Kong is connected to the mainland by a new bay bridge and a high-speed rail as well.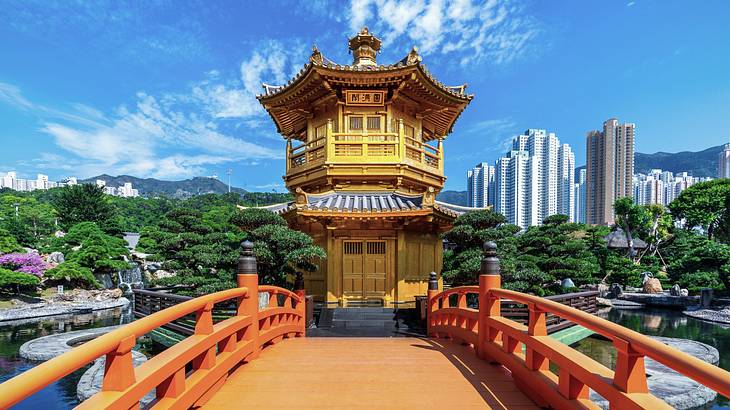 Pearl of the Orient
Several cities in Asia have the moniker the Pearl of the Orient (or the Pearl of Asia); Hong Kong is one of them, and it may be deserved. One reason for that is that the region had a thriving trade in pearl farming for over a thousand years, which was previously a tightly guarded Imperial monopoly.
Hong Kong is also known as one of the most successful capitalist economies in the world and is a significant hub in Southeast Asia, connecting to most of the world's cities. These achievements make it somewhat of a "pearl" amongst other areas in the Orient.
Silicon Harbor
Tech writers have noticed the growth of Hong Kong as another Silicon Valley, giving it the Hong Kong nickname of Silicon Harbor (or Silicon Harbour). Hong Kong invests in education, and many schools and universities are turning out a large pool of highly skilled and talented people focused on the technology sector.
Additionally, the government-initiated Cyberport aims to foster capitalization on the unstoppable growth of the internet; it has given birth to many technical start-ups. The Hong Kong Science and Technology Park also hosts over 300 technology companies and runs four incubation programs. Included are web and mobile applications, a focus on biotechnology, software and hardware development, and exploration into telecommunications.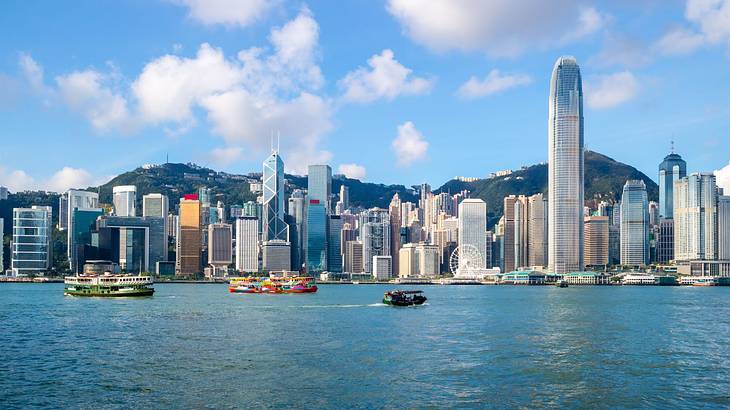 The Vertical City
Hong Kong is well known as the City of Skyscrapers; however, it is also nicknamed the Vertical City for the same reasons. The Council on Tall Buildings and Urban Habitat has even previously named Hong Kong the world's winner in the tall building competition.
Interestingly, the ancient practice of Feng Shui, meaning "wind" and "water," has played a huge role in aligning these vertical buildings to ensure the city attracts good luck and repels misfortune.
The Hollywood of the East
India is often thought to be the location that holds this title; however, there are reports of Hong Kong being known as the Hollywood of the East (or Hollywood of the Far East). Back in the 70s and 80s, it had a thriving film industry. Its films featured famous names like Chow Yun Fat, Bruce Lee, and Jackie Chan.
Sadly, when Hong Kong was returned to China in 1997, the big names and the martial arts choreographers fled to the US and established stellar careers there. That's when the film industry declined and died out. But the older inhabitants of Hong Kong remember this unofficial nickname and the presence of the film industry in the city with nostalgia.
Conclusion
Having read this article, you should now have a good understanding of all of the alternate Hong Kong names that are frequently used to reference the area. You may also have been inspired to learn more about the subject or even plan a visit to the Pearl of the Orient!
Give us feedback about this article
Read more articles about Hong Kong:
More articles about nicknames:
---
---
Want to keep exploring?
Subscribe for discounts on tickets and hotels and our latest guides.
Thank you for subscribing
We will be in touch soon with discounts on tickets and hotels and our latest guides.
Want to keep exploring?
Subscribe for discounts on tickets and hotels and our latest guides.
Thank you for subscribing
We will be in touch soon with discounts on tickets and hotels and our latest guides.
Related Articles