Big London Bucket List - Top 12 Things You Need to Do
Destguides may receive commissions from purchases made through affiliate links in this article.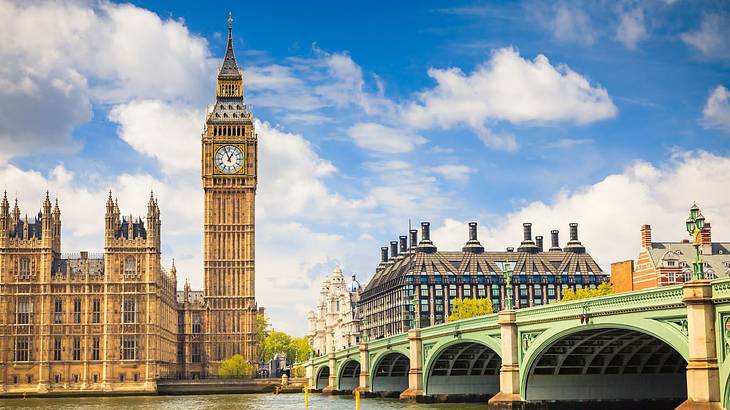 Being a typical British guy, I guess it's easy to be a pessimist. I mean, that's what many of us do best (true story!) Having said that, I'm not oblivious to what a great capital city we have. So, writing this London bucket list came easy.
After spending a lot of time in London over the years, I've learned one or two things. As much as it drives me nuts with its fast pace of life and the crowding on the tube, there's always something to do!
Seeing the sites, visiting the pubs, and experiencing the tours are just a few of its fun activities. But what are the things one MUST do if they have only 24 to 72 hours in London? To put it into perspective, here is my bucket list of the top 12 things you need to do in London, England.
A London Bucket List - Top 12 Things to Do
London Things to Do Video
Check out our highlights video of London things to do.
London Things to Do Map
A map of London. Use the map to explore all the things to do.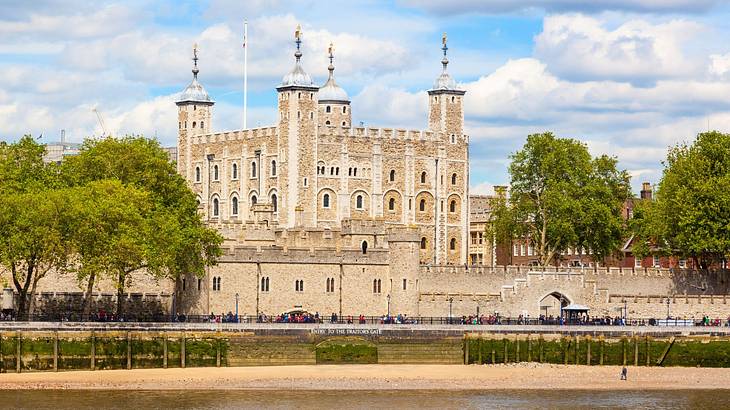 Experience the Tower of London
If you love gruesome stories, then you'd be mad to skip the Tower of London - one of Britain's top landmarks. Built in 1078 by William the Conqueror, it was initially met with hostility by the townsfolk, who saw it as oppressive. And it's not difficult to see why – this big stone fortress cuts an imposing figure.
The tower was used for several purposes, including as a prison, execution ground, and once even a zoo. King Henry III apparently kept polar bears and other wild animals sent as gifts from foreign royals. A polar bear in a British climate – what could go wrong?
Throughout its history, the tower's never strayed far from scandal. Conspiracy, torture, and murder all are said to have taken place within its walls. You'll learn the stories when you join one of the Beefeater tours included in your visit, which starts every half hour. Once finished, you can queue up for a look at the royal crown jewels.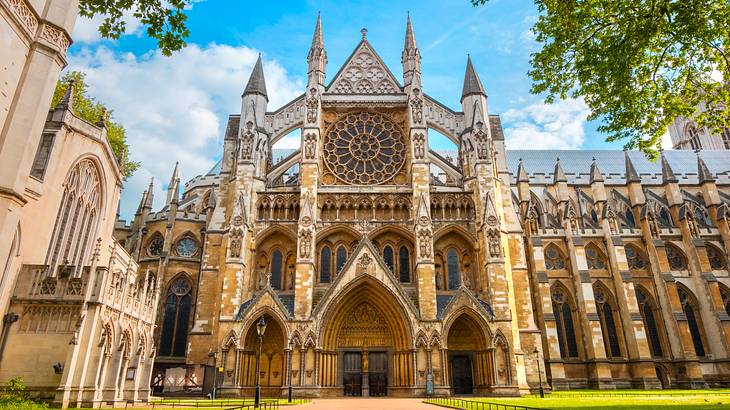 Wander around Westminster Abbey
One of the most stunning and sacred churches of the British monarchy. Since being built around 1000 years ago, Westminster Abbey's been the royal coronation church of every King and Queen in the country since William the Conqueror.
It's also the resting place of some of Britain's most famous (and infamous) characters. Numerous kings, queens, warriors, and even villains are buried here.
Your visit will give you access to an audio guide, so you can learn as you explore. You'll also get to see the actual coronation chair and tombs of the monarchs and have a snoop around Poet's Corner. Unfortunately, the abbey closes to visitors around 3 PM most days, so apologies if you're a late sleeper!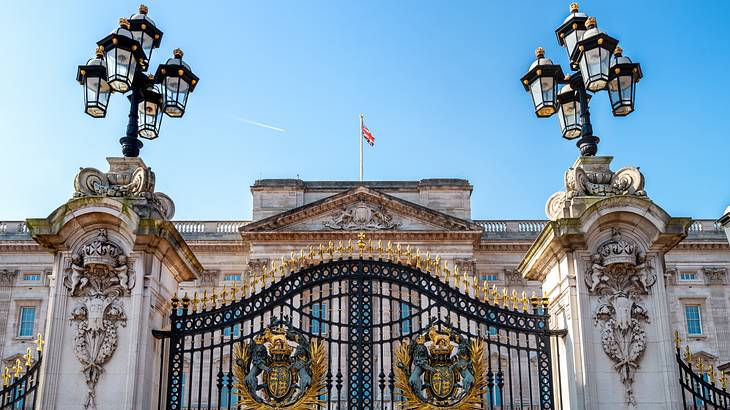 Pay a visit to Buckingham Palace
I'm not sure one can really make a London bucket list without including a stop at one of the most famous landmarks in London, Buckingham Palace.
This grand building has been the main home of the British monarchy since Queen Victoria's coronation in 1837. Many air raid bombings hit it during the 2nd world war, but it miraculously suffered little damage.
On certain months of the year, the palace opens to visitors to enjoy a wander through many of its elegant rooms. If going inside doesn't appeal to you, then just hanging outside and watching the guards can be just as fun. The 'Changing of the Guard' usually takes place at 11 am on Mondays, Wednesdays, and Fridays and at 10 am on Sundays.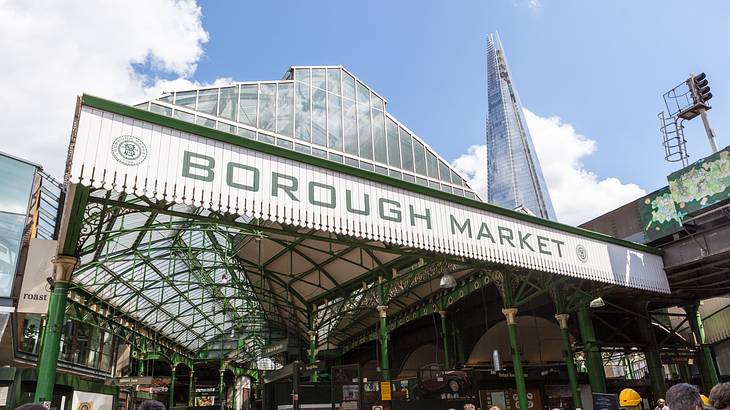 Grab a bite at Borough Market
If you like your street food, then Borough Market will be right up your alley! Chock-full of food stalls, cafes, and restaurants, this place is a foodie's heaven. British, French, Portuguese, and Mexican are just a handful of the choices available here.
With a history spanning 1,000 years, it's also officially London's oldest food market. Its popularity continues to draw in scores of visitors every day of the week.
The market is also known to pride itself on importing high-quality produce, so you can be sure you're getting your money's worth. It'll probably be best to avoid this place on a weekday at lunchtime, as it can get stupidly busy!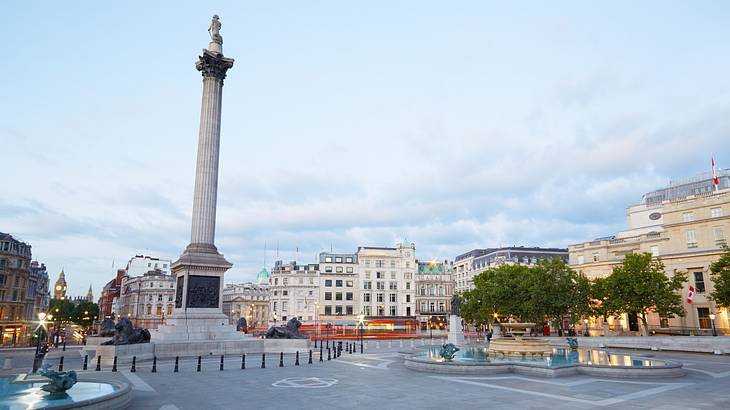 Hang out in Trafalgar Square
If you like a good bit of British patriotism, then this is your place to come! It's traditionally considered the centre point of London and the place to go if you want easy navigation to the best London spots. Buckingham Palace, Piccadilly Circus, and Westminster are all within easy walking distance of here.
The square gets its name from the Battle of Trafalgar - a successful British naval conflict over French and Spanish fleets off the coast of Cape Trafalgar in 1805. What makes the square most famous is the gigantic Nelson's Column statue. It's there to commemorate Lord Horatio Nelson, who led the British fleet before being killed in action.
The bronze plates on the column's pedestal are reportedly made from French weaponry taken at the battle. Pretty cool!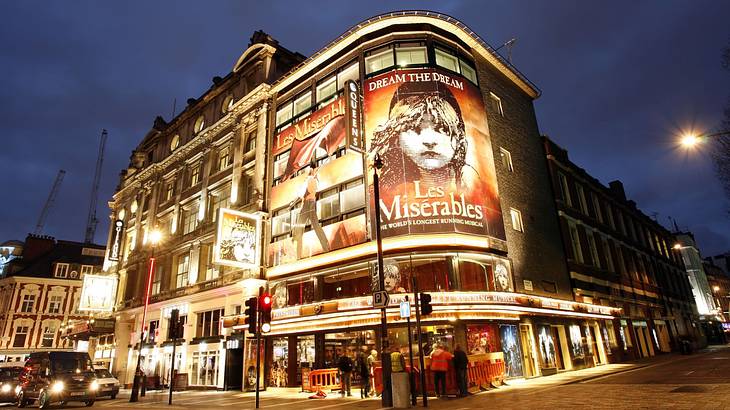 Watch a show in the West End
London's entertainment doesn't come any better than a good night on broadway!
Since Shakespearean times, London's theatre shows have been wowing audiences. When it was traditionally a working-class pastime, Londoners would flock in their droves to catch an evening performance.
These days, though expensive and maybe more a middle-class thing, London's theatres still continue to sell out rapidly. The Lion King and Les Miserables are currently two of the most famous shows.
You may have to break the bank to pay for a ticket, but the shows are a great way to spend an evening! You can search for the best ticket deals on websites like Ticketmaster.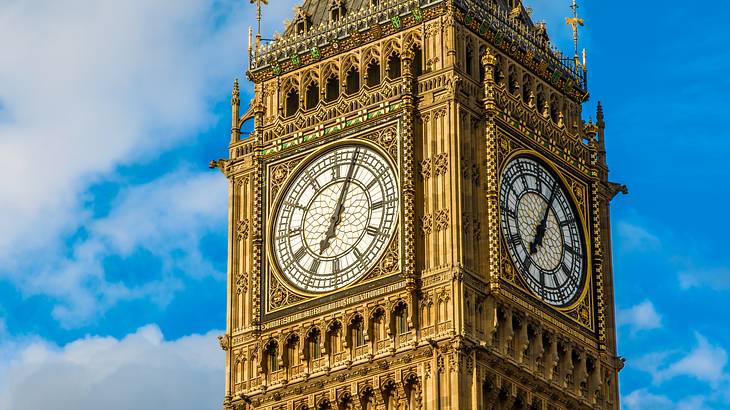 Get an eyeful of Big Ben
Well, you can't conquer London without seeing the legendary clock tower - it is one of the most famous landmarks in Europe after all!
Big Ben is quite possibly the most iconic image of London. Look at almost any London picture, postcard, or opening scene from a London-based film, and it's there in front of you.
What many people forget is that 'Big Ben' is just a nickname. When it was built in 1859, it was named the 'Victoria Tower' after Queen Victoria, before being changed to the 'Elizabeth Tower' in 2012.
Though it isn't clear where the clock gets its nickname, it's believed it may have been named after Sir Benjamin Hall who oversaw its installation.
Traditionally the clock chimes every 15 minutes, but sadly due to maintenance work, I wouldn't expect any musical bells or removing of scaffolding until 2021.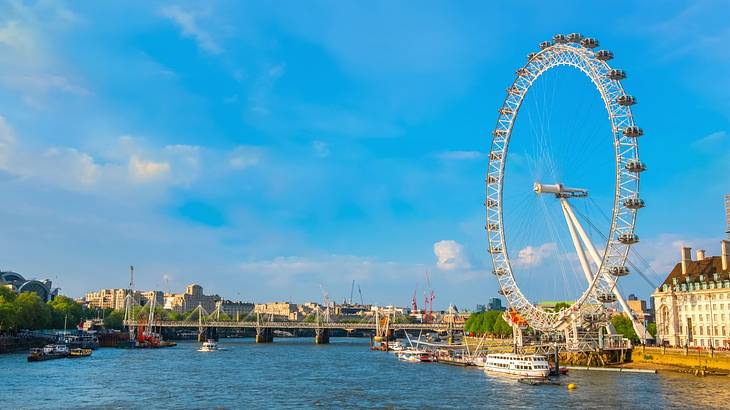 Watch the sunset on the London Eye
If you really want to see London, why not do it with the best views on offer? The London Eye's been rotating its famous wheel since the year 2000. Although it was only meant as a short-term project, its mass appeal ensured it stayed open and thriving. It used to be London's highest public viewing point before being overtaken by the Shard in 2013.
Your experience will entail a slow rotating ride in one of the wheel's spacious pods. You'll travel up as high as 135 metres in the air, and be able to walk around freely inside, taking in London from different angles.
Though I personally consider the £27 cost a bit much for only half an hour, a ride on a clear day will provide you with some fantastic panoramic views over the city. Some say on occasion you can see distances of over 30 miles, so don't forget your camera! Queues here can be crazy, so you may wanna consider pre-booking a 'Skip the line' ticket, if you don't mind the expense!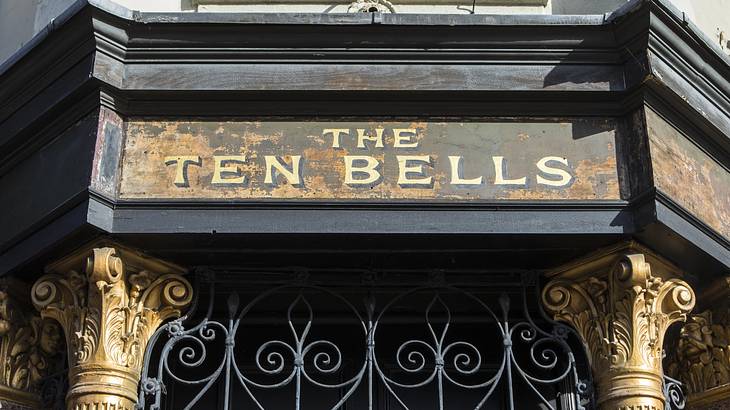 Take the Ripper Walk
Experience a night-walk in the footsteps of Jack the Ripper, London's most notorious serial killer. Your group guide will lead you around the spots of the Ripper murders. You'll hear the stories of the mysterious killer, who preyed on the working women of London's east end in the late 1800s.
If you choose a night-vision tour, you'll enjoy wall projections as you hear the gruesome stories. The groups tend to be big, but the guides are passionate and fun. An excellent choice out of London's night activities.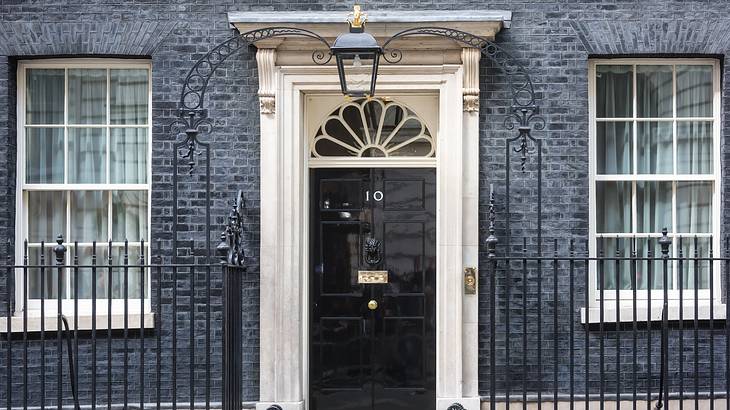 Dodge paparazzi in Downing Street
Whether you're into politics or not, just being outside the home of the prime minister is an obvious box to tick! 10 Downing Street has been the home of the British PM since 1735. Winston Churchill, Margaret Thatcher, and Clement Attlee are all just a few who've stayed here.
You'll rarely see a prime minister's statement not taken in front of the famous black door. Although the building doesn't look huge from the outside, it actually has around 100 rooms. Sadly, you probably won't be allowed past the front gates unless joined by a bunch of screaming school kids, but at least you can say you've been!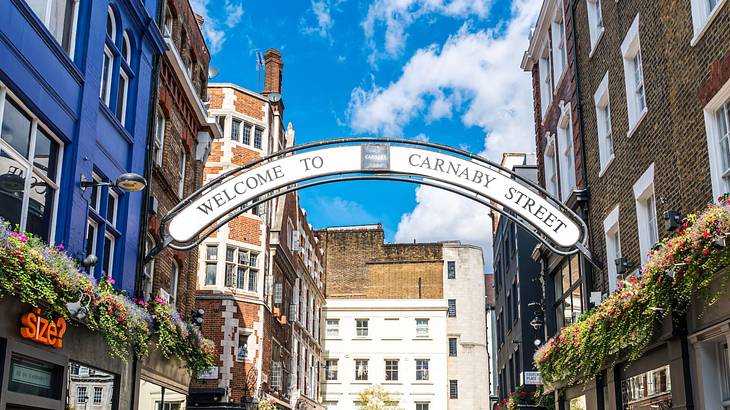 Take a stroll down Carnaby Street
Walk the pavements of the street made famous during the swinging 60s—the time when mini-skirts were the trend, and the Beatles were the talk of the town. The area's fashionable boutique shops and trendy bars once made it the go-to place for London's youth. Mods and hippies all found a home on Carnaby Street.
It's still known as one of London's most fashionable streets, lined up and down with designer shops. The colourful overhead banners give the area a cool decorative touch. You can walk the length of it in less than 15 minutes, but be sure to check out some shops for a full Carnaby experience.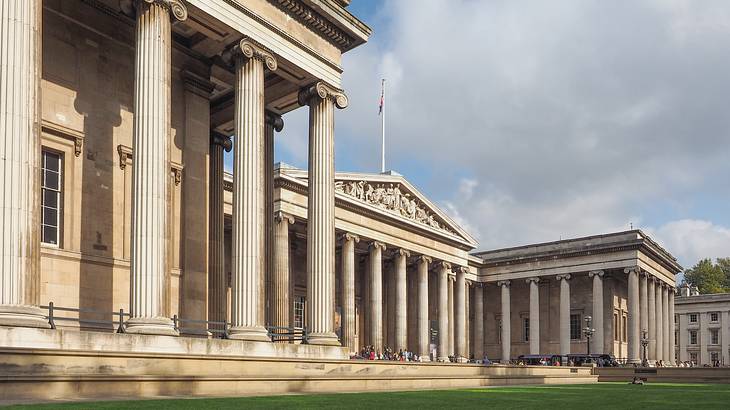 Get fascinated in the British Museum
It's pretty ironic that this place is called the 'British Museum', as the outside resembles a temple out of ancient Greece. What's funnier is that there's nothing British inside!
This colossal gallery displays up to eight million objects from all over the world, all of which were taken during the years of the British Empire (I guess you can say it's no stranger to controversy). You can expect to see Egyptian mummies, African statues, and ancient Greek jewellery, amongst other things, on your visit.
The Elgin Marbles and the Rosetta Stone are just two of the most famous possessions at this world-renowned English landmark.
With a history dating back to 1753, it's actually the world's first national museum. It's also one of the largest of its kind in Europe. To see it all will probably take you a good few days, but the place is so exciting it'll be worth the return. I mean, it's free entry anyway.
Conclusion
London's lucky enough to have such a great choice of things to do. Really, you could make a new bucket list every week. My choices are what I personally consider the things you MUST do on a trip to London. I hope you've found them helpful and include a few of them on your London itinerary.
For something a little more off the beaten track, check out my list of non-touristy things to do in London. If you're in the United Kingdom for longer, consider taking some day trips out of London to places like Cambridge and Oxford. Happy travels!
Give us feedback about this article
More visual stories related to this article:
Want to keep exploring?
Subscribe for discounts on tickets and hotels and our latest guides.
Thank you for subscribing
We will be in touch soon with discounts on tickets and hotels and our latest guides.
Want to keep exploring?
Subscribe for discounts on tickets and hotels and our latest guides.
Thank you for subscribing
We will be in touch soon with discounts on tickets and hotels and our latest guides.