50 Interesting & Fun Facts About Delaware State
Destguides may receive commissions from purchases made through affiliate links in this article.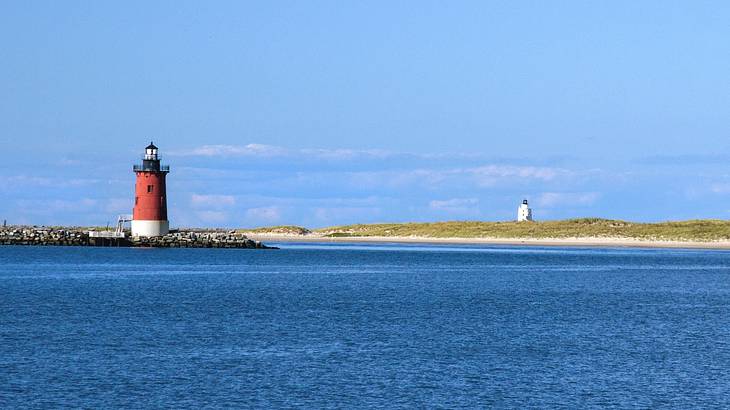 Delaware is a unique and interesting state, rich with history and full of fun. Because it's such a small state, it goes relatively unnoticed in the United States, even by other Americans.
Overlooking Delaware means missing out on a place that has somehow maintained its natural beauty while being densely and diversely populated. It's an impressive balance that not many places manage to pull off. One look at the famous landmarks of Delaware, and it's no wonder that Thomas Jefferson considered it the jewel of the East Coast.
If you're wondering what Delaware is known for today and what makes it unique, keep reading to find out. This article contains interesting and fun facts about Delaware state that will leave you impressed and likely planning a visit soon. Keep reading for 50 exciting things to know about Delaware.
50 Delaware State Facts
Delaware Facts Video
Check out our highlights video of Delaware facts.
Delaware Fun Facts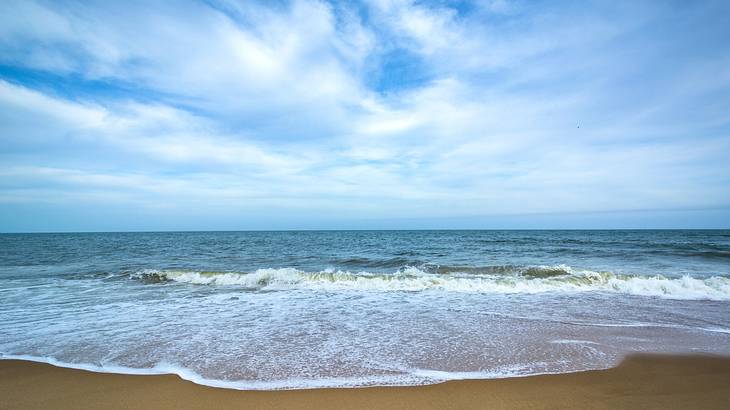 Delaware is called the Blue Hen State
Delaware is referred to as the Blue Hen State after its state bird, the Delaware Blue Hen. It's not a distinct species, but rather a blue-feathered variety of the American Gamecock. The mascot for the University of Delaware is the Blue Hens, and a flock is kept by the College of Agriculture and Natural Resources.
It is the second smallest state in the country
Delaware is a mere 1,982 square miles, making it the second smallest state in the US. Only Rhode Island is smaller. Despite being the sixth least populous state, it's the 6th most densely populated state, with 508 people per square mile.
First State Heritage Park celebrates Delaware's origins
Delaware was the first delegation to ratify the new US Constitution in 1787 following the Revolutionary War, earning it the nickname "The First State".
First State Heritage Park in Dover celebrates this and other tidbits about Delaware facts and history. Interpreters await visitors in period clothing to provide walking tours.
First State National Historical Park showcases Delaware's multicultural past
First State National Historical Park was originally called First State National Monument when it was created in 2013. The park is a collection of sites across the Delaware Valley, which also includes some locations in Pennsylvania. It chronicles settlement by Dutch, Swedish, English, Finnish, and German immigrants and their early relationships with Native Americans.
Delaware is at the north of the Atlantic Coastal Plain
The Atlantic Coastal Plain is a region in the eastern United States that runs continuously from Florida to New Jersey. The area is low in elevation and reaches 40-70 miles inland from the Atlantic Ocean. It contains swamps, marshlands, and the loamy, fertile soil found in much of Delaware.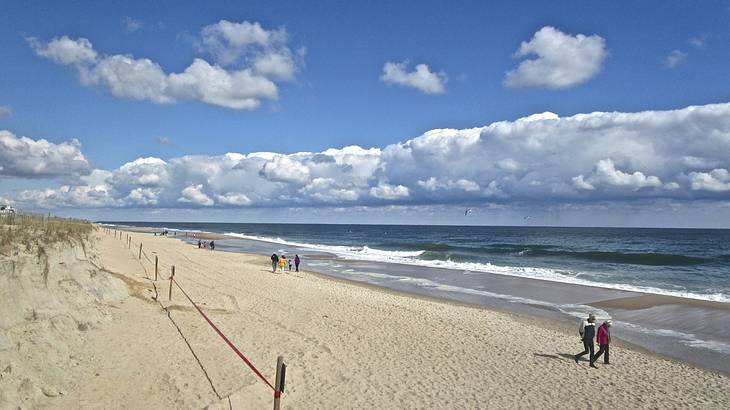 The state borders the Atlantic Ocean
Delaware has about 28 miles of coastline along the Atlantic Ocean. This stretch contains beautiful, sandy beaches and cool beach towns. The ocean here is warmed by the Gulf stream from the Gulf of Mexico, making for great swimming in summer and early fall.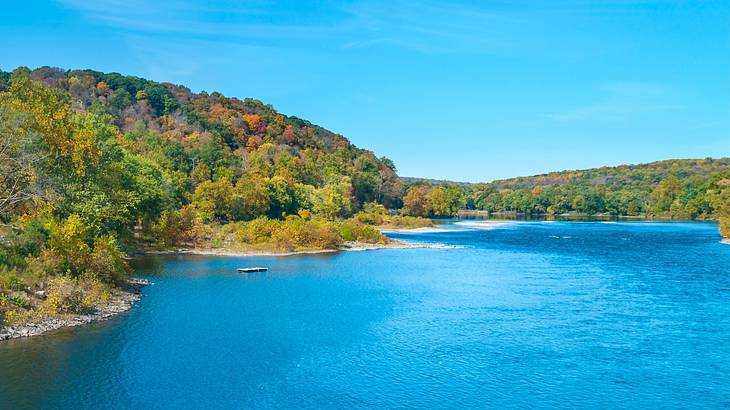 Delaware River starts in New York
The Delaware River starts in the Catskill mountains of New York before heading south and emptying into Delaware Bay. It forms part of the border between Pennsylvania and New York and all of the border between Pennsylvania and New Jersey.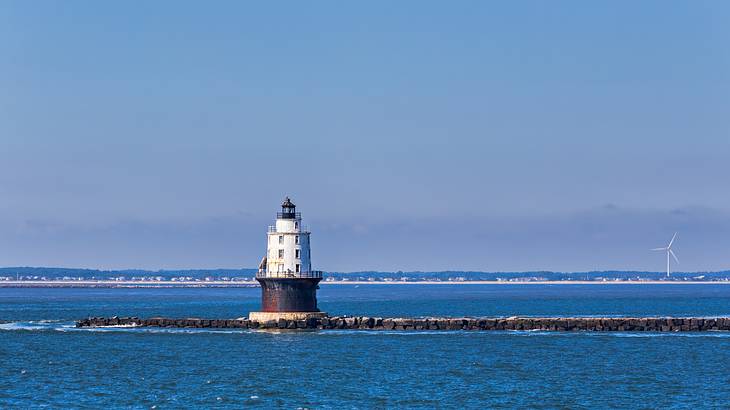 The Delaware Bay divides Delaware and New Jersey
Delaware Bay is an important estuary in the eastern United States. It encompasses 782 square miles between Delaware and New Jersey, and its shores are mostly salt marshes and mud flats. Like the state and river of the same name, Delaware Bay gets its name from Thomas West, 3rd Baron De La Warr.
Colonial Blue and Buff are Delaware's state colors
One fun fact about Delaware is how it got its official state colors: Colonial Blue and Buff. Colonial Blue is a rich, royal blue, while Buff is a golden Beige. This was inspired by a uniform worn by General George Washington, and they are both featured on Delaware's license plates.
Horseshoe Crabs cover Delaware beaches each spring
Horseshoe crabs are an ancient species, with fossils dating back 480 million years. They are not crabs, either, but more closely related to spiders and scorpions.
Thousands of this fascinating species crawl onto Delaware's beaches each spring to lay eggs. These eggs are essential for shorebirds and migrating waterfowl.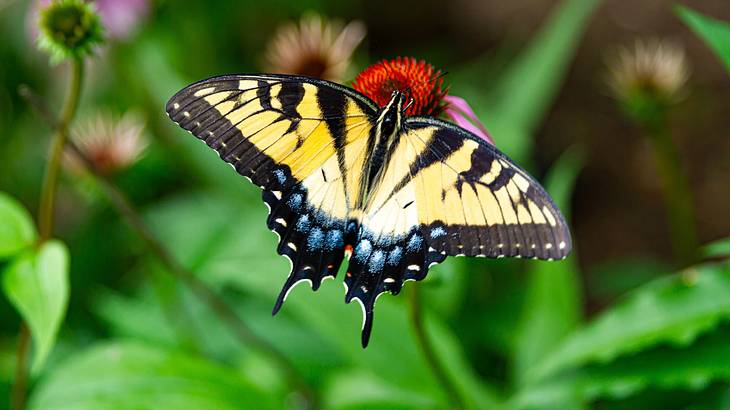 Delaware's state butterfly is the Eastern Tiger Swallowtail
Since 1999, the Eastern Tiger Swallowtail has been the state butterfly of Delaware. Males are yellow with black stripes and females have additional blue coloring under their wings.
As small caterpillars, they resemble bird droppings, which camouflages them from predators. As they grow larger, they become green with eyespots resembling those of a snake.
Sweet Goldenrod is Delaware's state herb
Sweet Goldenrod was named Delaware's official state herb in 1996. It is a fragrant, anise-scented plant common to much of the eastern and southern United States. It is a beneficial plant for native bee populations and can also be used to make tea.
Delaware's highest elevation is 448 feet
Another fun fact about Delaware is that it's a relatively flat state with no mountains or even hills of note. The highest point in the state is 448 feet, found on Ebright Road near the Pennsylvania border. The only other state with a lower high point is Florida, which maxes out at a meager 345 feet.
The creator of the Heimlich maneuver was born in Delaware
Henry Heimlich was born in Wilmington, DE, in 1920. In 1975, Heimlich published information about a maneuver that used abdominal thrusts to dislodge food from the airway of a choking victim. By 1976, the American Heart Association began recommending the "Heimlich maneuver" in their choking-rescue guidelines.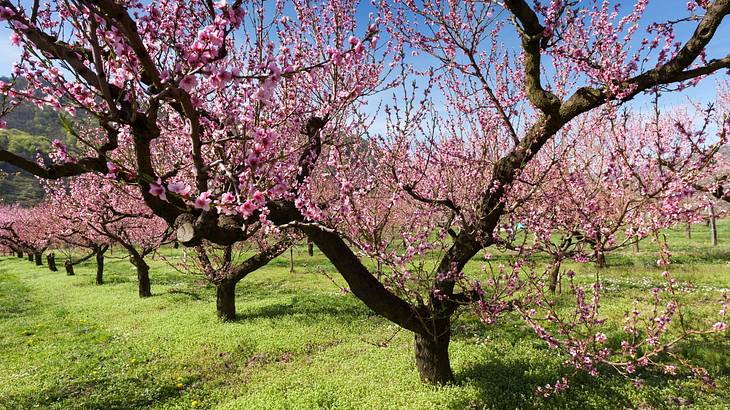 Delaware's state flower is the peach blossom
Delaware used to be called the Peach State due to its orchards that once contained nearly a million peach trees. As a result, the state adopted the peach blossom as its state flower in 1895. In 2009, it went a step further to name peach pie as its official state dessert.
Interesting Facts About Delaware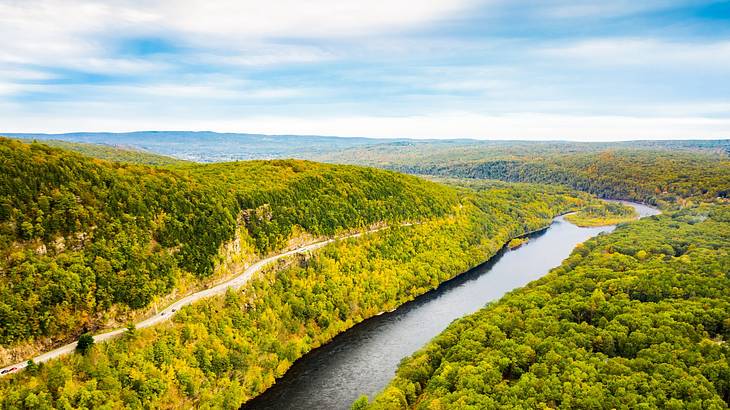 New Sweden was established along the Delaware River
In the 1600s, Sweden was a powerful kingdom. They wanted to join England, France, Spain, and the Netherlands by establishing colonies in the Americas.
New Sweden was found along the lower Delaware River from 1638 until 1635 when it was taken by the Dutch to join New Netherland.
Delaware is known for its sales tax and franchise tax
If you're looking to do some shopping, consider heading to Delaware. They have no state or local sales tax on any purchased goods.
Delaware is also where 68% of Fortune 500 companies register their businesses. This is because their franchise tax is preferred to the income taxes the state exempts them from.
Thomas Jefferson called Delaware the Diamond State
Delaware is not a large state, but it was very important in colonial and early US History. Thomas Jefferson described it as a jewel due to its resources and strategic location on the coast. Ever since, it's gone by the unofficial Delaware nickname "The Diamond State."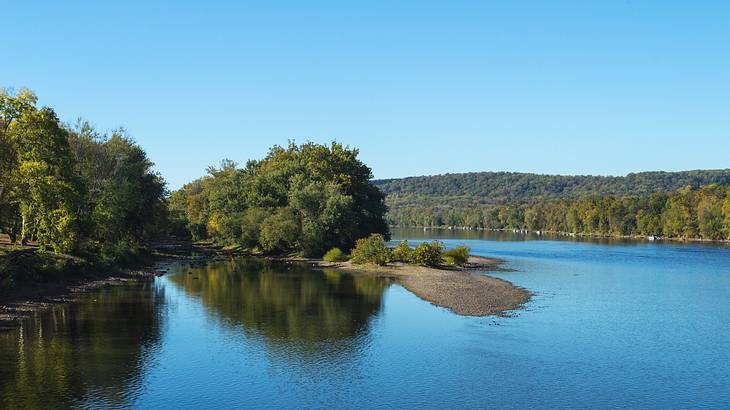 Samuel Argall named the Delaware River and Bay
The state, river, and bay are all named Delaware after Thomas West, 3rd Baron De La Warr. However, it wasn't West that chose the name. Explorer Samuel Argall surveyed the region and named its waterways after Baron De La Warr, then Governor of Virginia.
Delaware only has three counties
One of the most interesting facts about Delaware is that it's divided into just three counties, the fewest of any state in America. Kent County contains the state capital of Dover, New Castle County is home to the most populous city of Wilmington, and Sussex County is the largest by area at 950 square miles.
Sir Thomas West was the 3rd Baron De La Warr
Most people have heard of Thomas West not by his given name but by his peerage title. The 3rd Baron De La Warr is the basis for the state of Delaware, the Delaware River, the Delaware Bay, and even the English name for the Delaware Tribe of Indians.
An elementary school class gave Delaware its state insect
In 1974, the 2nd grade class of Ms. Mollie Brown-Rust lobbied for the ladybug to be installed as Delaware's state insect. The class worked for an entire year to get a bill introduced. The class even presented at the State House of Representatives, gaining unanimous approval for the bill.
University of Delaware had the country's first study abroad program
Professor Raymond W. Kirkbride was a Modern Languages professor and a veteran of WWI. His experience overseas showed him the value of cross-cultural education, and he pitched the idea to the University President. In 1923, Kirkbride set sail with eight juniors for a life-changing year in Paris, France.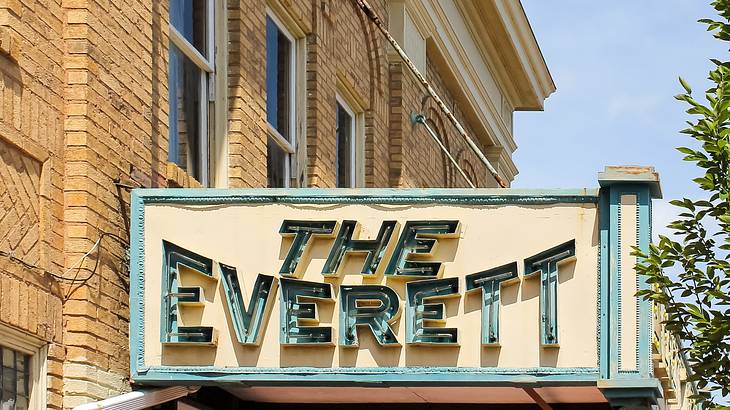 Dead Poets Society was filmed in Middletown, Delaware
One of the most interesting Delaware facts is that the entirety of Dead Poets Society was filmed here. St. Andrew's Boarding School in Middletown was the filming location for all the classroom scenes. Other sites around town, like the Everett Theatre, were also featured.
Delaware is unique by having an official macroinvertebrate
In 2005, Delaware became the first state to name an official macroinvertebrate with the stonefly. While stoneflies are classified as insects, it's also part of the broader macroinvertebrate group. The stonefly requires very clean water to thrive, making this a statement about the importance of water quality in Delaware.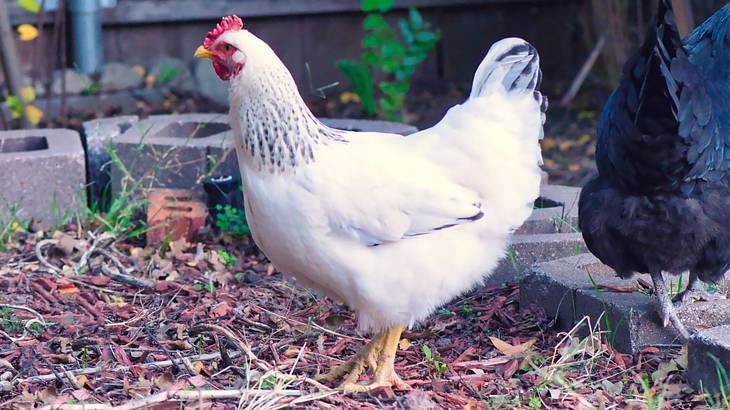 Delaware has over 200 times more chickens than people
Chicken farming is very important in Delaware, with over 200 million chickens being raised each year. This means they outnumber the approximately one million people living there by more than 200 to 1. Poultry and eggs account for 75% of the state's agricultural production.
George Thorogood's first band was the Delaware Destroyers
Part rock-and-roll and part Chicago blues, George Thorogood's music is instantly recognizable. But before he was "Bad to the Bone," he was part of the band the Delaware Destroyers in Wilmington, DE. They later dropped the state from their name to be called "George Thorogood and the Destroyers."
DuPont's made it big in the gunpowder industry
Today, DuPont produces everything from kevlar to lifesaving medical supplies. In 1802, though, the future Fortune 500 company got its start by producing gunpowder.
Eleuthère Irénée du Pont produced gunpowder along the Delaware River and made it big when he sold it to the US government during the War of 1812.
A Swedish Church from 1698 is still standing
Old Swedes Church was built between 1698 and 1699. By then, the English had overtaken the Swedish colony, but many Swedes remained.
It's still standing in modern Wilmington. In 1960, another building from former New Sweden called the Hendrickson House was relocated from Pennsylvania to be next to the church.
Wilmington is home to an impressive French neoclassical mansion
The Nemours Estate in Wilmington was built from 1909-1910 for the second wife of Alfred Irénée du Pont. The 47,000-square-foot mansion was built in the style of Louis XVI and contains 105 rooms. It is named after a town in France, and its impressive gardens sprawl across 300 acres.
Weird Facts About Delaware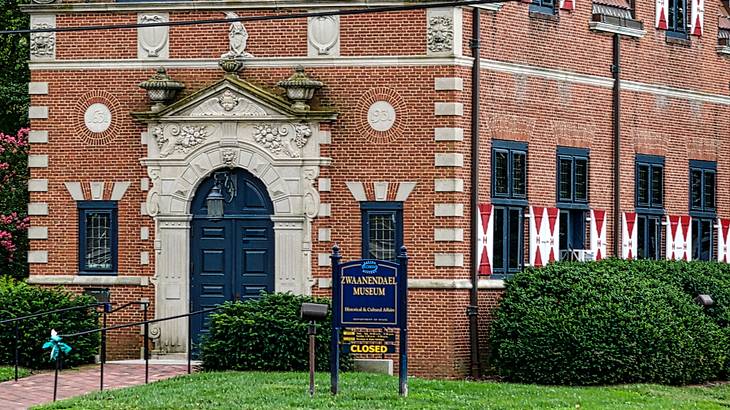 World Championship Punkin Chunkin began in Delaware
Punkin Chunkin (or "pumpkin chucking") events began in Delaware in 1986. Air cannons, catapults, and trebuchets all attempt to hurl the ripe gourds as far as they can. If the pumpkin breaks before it lands, the shot doesn't count. The competition left Delaware in 2016 but hopes to one day return.
A unique museum of decorative arts and Americana is found near Wilmington
Henry Francis du Pont was an antiques collector and horticulturist who lived from 1880-1969. He followed both of these passions in his sprawling estate, now the Winterthur Museum, Garden, and Library.
Pronounced "winter tour," this museum contains a staggering 175 period-room displays that place the massive furniture and fine arts collection into themed arrangements.
A relic of 2007's Burning Man Festival resides in Milton, DE
After constructing a forty-foot treehouse from welded steel plates for a nine-day festival, artist Sean Orlando was left with an eight-ton problem. He solved this by selling his "Steampunk Tree House" to Dogfish Head brewery in Milton, Delaware. It was hauled across the country and has been on the brewery's lawn since 2010.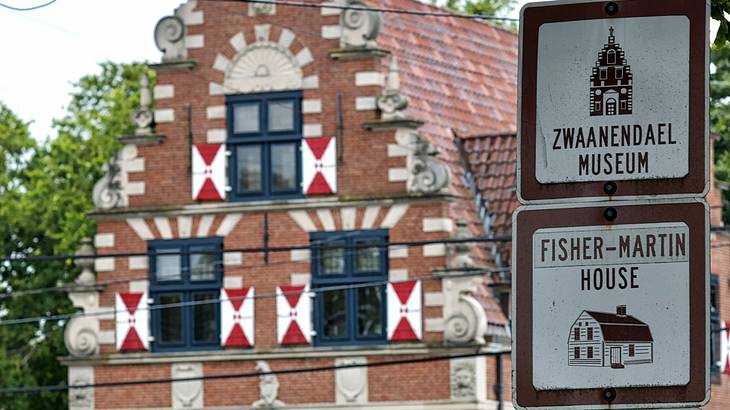 A replica of a Dutch city hall is found in Lewes, Delaware
The first European settlement in Delaware was that of Zwaanendael in 1631. To commemorate this heritage, the Zwaanendael Museum was built and modeled after a former city hall in Hoorn, Netherlands. The museum is rich with local coastal history, with exhibits about shipwrecks, the War of 1812, and even a Fiji mermaid.
Delaware has a unique 9/11 Memorial
One of the more unexpected state of Delaware facts is it has a statute created in response to the attacks on 9/11. Artist Tom Otterness created three such "Crying Giant" sculptures.
In addition to the one found in Wilmington, there is one at the Kemper Museum in Kansas City and one at the Museum Beelden aan Zee in Scheveningen, The Netherlands.
Facts About Delaware History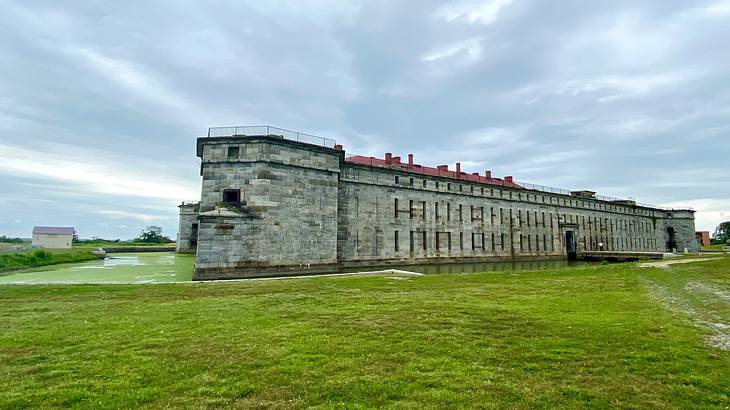 The Lenape were among the first to settle the region
One of the most important Delaware history facts is that the Lenape were the first known settlers around the Delaware River and Bay prior to European colonization.
Their language is part of the larger Algonquin group found across what's now the eastern United States and Canada. Following forced relocation from the Indian removal policy, most Lenape now live in Oklahoma.
Delaware was divided on slavery during the Civil War
During the American Civil War, Delaware was divided on the issue of slavery. The industrial north was pro-Union, while many in the south enslaved people and sympathized with the Confederacy. No battles were fought on Delaware soil, but it was considered an important buffer zone by President Lincoln.
Delawareans joined World War I early
Before the US officially joined World War I in 1917, volunteers from Delaware were fighting with British and Canadian troops. Throughout the war, about 10,000 Delawareans served in the armed forces. A naval base was constructed at Cape Henlopen to protect Delaware Bay and conduct minesweeping.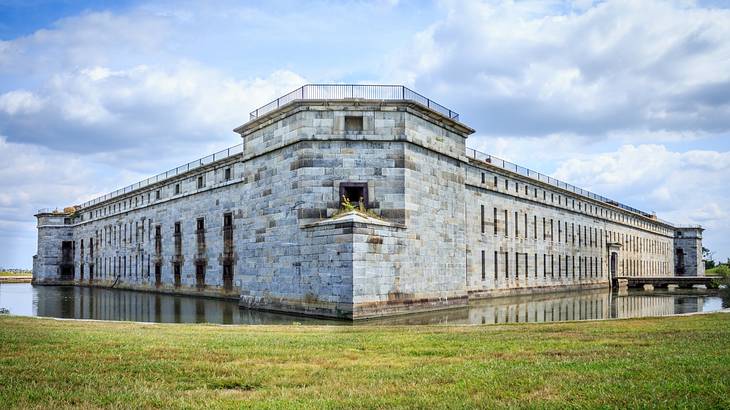 Fort Delaware was a Civil War POW camp
Fort Delaware was completed in 1859 on Pea Patch Island in the Delaware River. It was intended to protect Wilmington and Philadelphia, but its isolation and relative calm during the Civil War made it ideal as a Union camp for Confederate prisoners of war.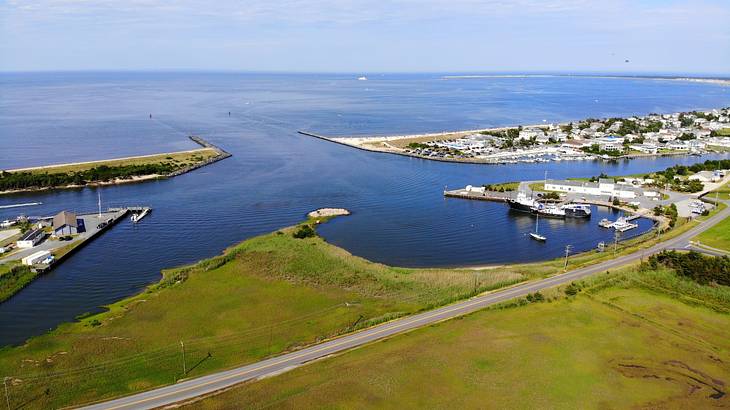 The Roosevelt Inlet Shipwreck is still one of history's mysteries
In 2004, a beach replenishment project that was pumping sand from the sea floor to Lewes Beach accidentally unearthed a previously unknown shipwreck. It was dated to the late 1700s and is one of the most interesting facts about Delaware history.
To the delight of beachcombers (and the chagrin of historians), many of the wreck's artifacts were vacuumed out of Roosevelt Inlet and onto the beach.
Important Facts About Delaware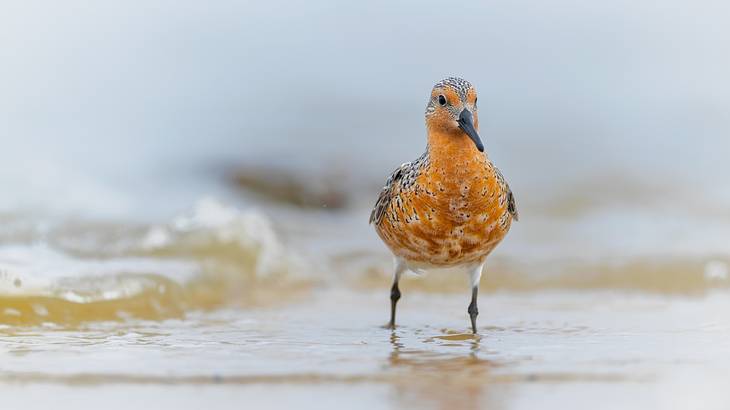 Joe Biden has deep roots in Delaware
Before becoming the 46th president of the United States, Joe Biden represented Delaware in the Senate for 36 years. In 1973, he was sworn in, and in 2009, he stepped down when he became Barrack Obama's vice president. Additionally, he taught constitutional law at Widener University Delaware Law School in Wilmington from 1991-2009.
Delaware was one of the original Thirteen Colonies
The English took control of the Delaware region in 1664, making it one of the original Thirteen Colonies. This is the name for the English settlements established before the American Declaration of Independence in 1776.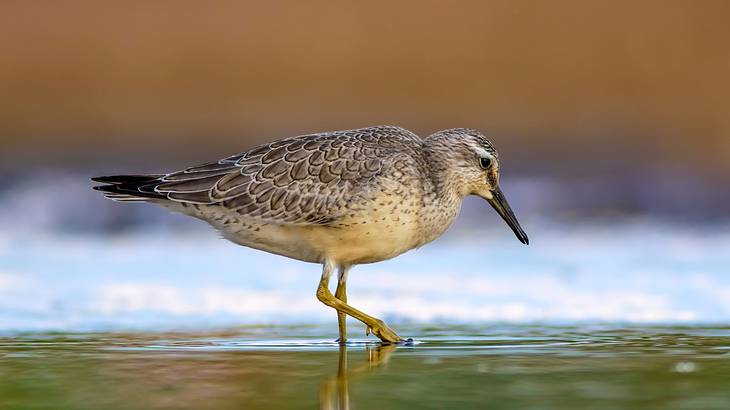 There are 86 endangered species living in Delaware
Delaware hosts an important mid-Atlantic ecosystem that is home to eighty-six endangered species. A coastal bird named the red knot has made this list due to the overharvesting of horseshoe crabs, and the bog turtle has become critically endangered due to several invasive plant species now common to its habitat.
Sound recording was pioneered by a Delawarean
Eldridge Reeves Johnson was a machinist from Wilmington, Delaware who worked for the Berliner Gramophone company in its early days.
He went on to form his own company, merge with RCA records, and win a posthumous Grammy in 1984 for contributions to the field of recording. The Johnson Victrola Museum in Dover chronicles his life and achievements.
The annual Dover Days festival celebrates Delaware
Each May, Delawareans flock to the capital of Dover to kick off the summer. This celebration began in 1935 and showcases historical facts about Delaware through re-enactments while enjoying modern fun and games like concerts, food vendors, and moonbounces.
Cool Facts About Delaware
Bob Marley spent time in Wilmington
In 1966, future reggae sensation Bob Marley moved to Wilmington, Delaware, with his mom. He lived here off and on for years, returning to Jamaica for his band and working in Wilmington at DuPont under the alias "Donald Marley." A nearby playground has been renamed "One Love Park" in honor of the music legend's song and message.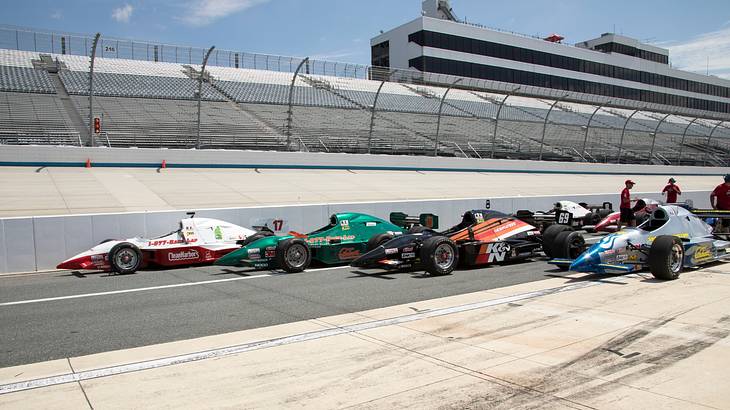 Dover Motor Speedway is one of the biggest racetracks in the country
The Dover Motor Speedway is one of the premier racetracks in the United States. At its peak capacity in 2001, it held 135,000 spectators. Its nickname is the "Monster Mile," and since 1969, it has hosted at least one NASCAR Cup Series race each year.
Delaware has very fast internet
Delaware ranks in the top three states for the fastest internet speeds in the country. At 59 Mbps, it trails only Maryland and New Jersey. This is likely to increase in the coming years as projects are underway to bring high-speed internet to rural areas in Kent and Sussex counties that weigh down the state average.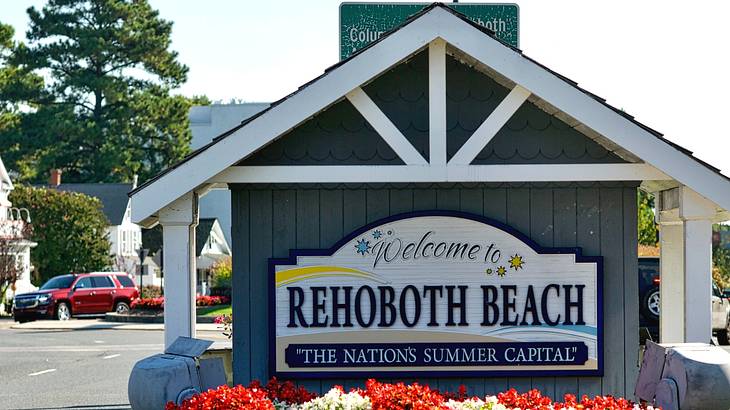 Rehoboth Beach is called The Nation's Summer Capital
Rehoboth Beach is only one square mile but it packs a lot in. It gained the nickname, "The Nation's Summer Capital" due to its popularity among vacationers from the Washington, D.C. area. Today it's becoming even more popular, with people from all over the country and world visiting its famous boardwalk.
Delaware has an artificial reef made of subway cars
Of all the Delaware facts and information in this article, Redbird Reef is one of the coolest. It's an artificial reef off the coast of Slaughter Beach made from over 700 former NYC subway cars, as well as retired tanks, tugboats, and cruise ships. The artificial reef covers 1.3 nautical square miles and has increased the amount of marine life by 400 times in just seven years.
Conclusion
These 50 facts about Delaware make it clear that there's nowhere else quite like the Blue Hen State. Whether it's a fact about Delaware culture, nature, or history, this list shows that sometimes the most overlooked places are the most interesting in the world.
If you get the chance, try stopping by this fascinating state yourself! You can check out some of the information you've learned from this article or discover some new facts on your own while you're here. There's always more to see and learn.
Give us feedback about this article
More articles about Delaware:
Read more articles about the United States:
More articles about facts:
---
---
Want to keep exploring?
Subscribe for discounts on tickets and hotels and our latest guides.
Thank you for subscribing
We will be in touch soon with discounts on tickets and hotels and our latest guides.
Want to keep exploring?
Subscribe for discounts on tickets and hotels and our latest guides.
Thank you for subscribing
We will be in touch soon with discounts on tickets and hotels and our latest guides.
Related Articles