15 Landmarks in Fort Lauderdale You Must Visit
Destguides may receive commissions from purchases made through affiliate links in this article.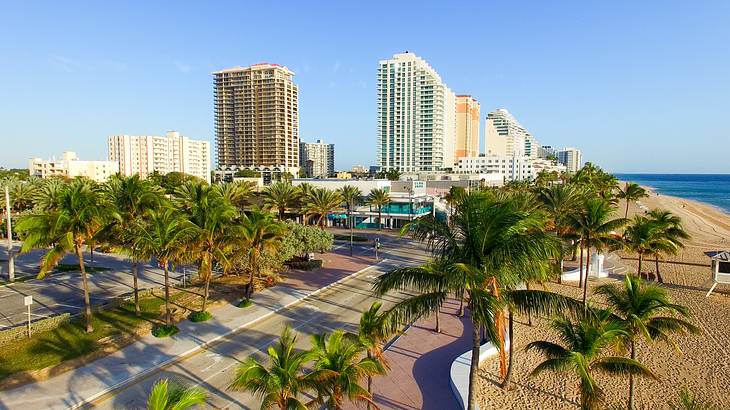 Fort Lauderdale is a city known for its diverse, artsy culture and vibrant ambiance. So, it's no wonder it's often at the top of people's travel bucket lists.
From relaxing on the beach to taking a tour on the Jungle Queen riverboat, there's no shortage of things to see and do while visiting this Florida gem. So, whether you're planning a trip or just want to learn something new, here are the top 15 landmarks in Fort Lauderdale you should check out.
15 Fort Lauderdale Landmarks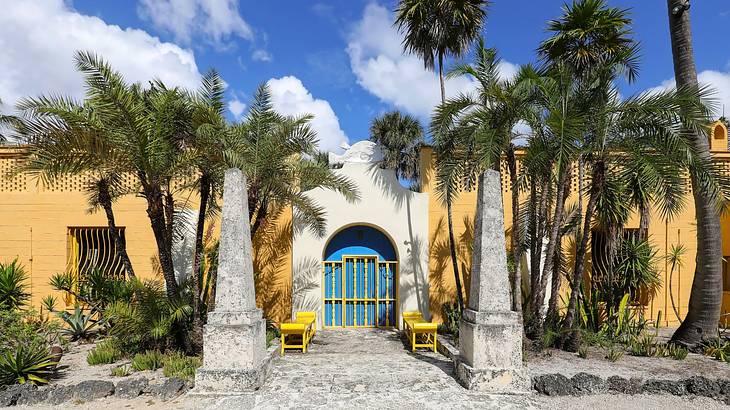 Bonnet House Museum & Gardens
Bonnet House is best known as the winter residence of artist Frederic Clay Bartlett from 1919 until 1953. After receiving the property as a wedding present from his father-in-law in 1919, Bartlett set to work constructing the estate and gardens that can be seen today.
The home consists of multiple structures, the main house, two studios, and a guest house. Since the complex also sits on over 35 acres of land, it's a popular wedding venue. Alternatively, you can visit the grounds by taking a guided tour.
Shippey House
Built in 1914, the Shippey House was the home of the second County Judge, Frederick Bleecker Shippey. Since this building is one of the most locally beloved Fort Lauderdale attractions, it was moved from its original address in 2011 to be preserved.
Today, you can see the house in the Himmarshee Village district. However, you can also see a historical marker at its old address on 7th Street.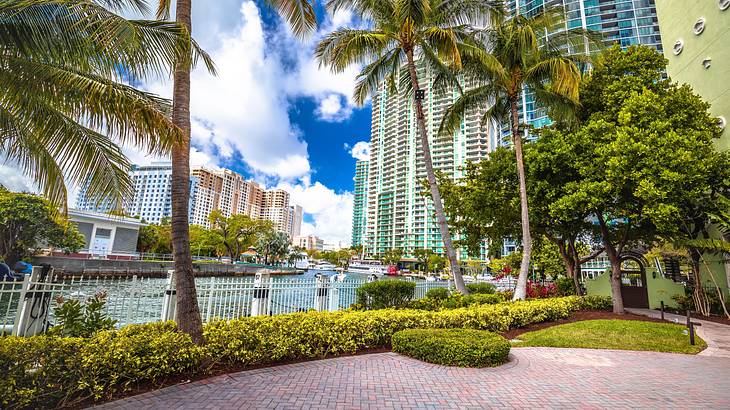 Riverwalk Fort Lauderdale
Riverwalk Fort Lauderdale is an approximately mile-and-a-half-long walkway and park that runs parallel to the New River. Though the walk runs through what used to be a thriving club district, today, it's home to multiple green parks.
You'll also come across galleries, cafes, and shops as you walk the route. The walkway is even lighted, allowing you to go for a stroll at any time of day.
Fort Lauderdale History Center
Operated by the Fort Lauderdale Historical Society, this museum complex includes multiple historic buildings. One notable building is the New River Inn, a hotel built in 1905 that now serves as the main museum building. New River Inn was even added to the National Register of Historic Places in 1972.
The attraction displays artifacts, photos, and documents in three permanent exhibits to showcase the city's history. Fort Lauderdale History Center even has a research center that's open by appointment for anyone interested in learning about the area in more depth.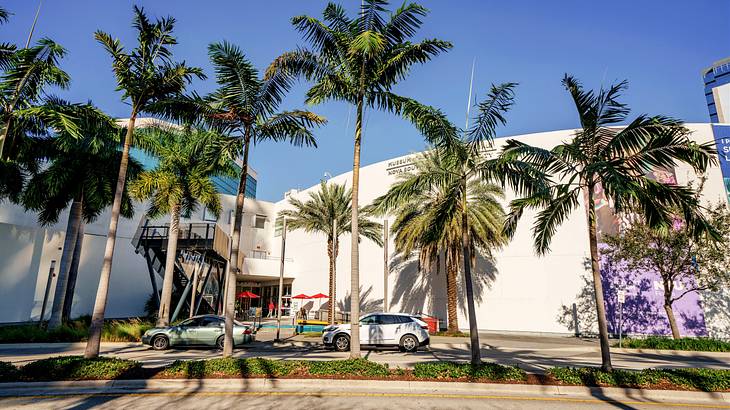 NSU Art Museum
The NSU Art Museum is the largest museum of its kind in Broward County. The complex houses over 7,500 works from artists around the world. Of particular note is the museum's collection of post-war and Latin-American art.
However, the gallery showcases work from virtually every art style. In addition to the permanent exhibits, NSU also regularly hosts temporary galleries, so every visit will have something new to see.
King Cromartie House
In the 1900s, Edwin T. King was one of the most influential people in Fort Lauderdale's community. An avid businessman, he dabbled in building, citrus-growing, and even boating.
Though it was his third home in the city, the King-Cromartie was the property to remain in his family the longest. For that reason, it's the property most associated with King's legacy. As such, in 1971, three years after ownership was passed to the city, the Junior League moved the structure to its current location to save it from demolition.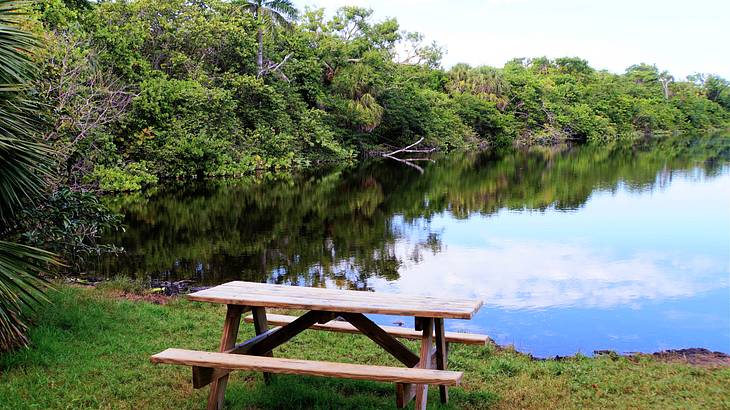 Hugh Taylor Birch State Park
Hugh Taylor Birch State Park is one of the Fort Lauderdale historical sites that's changed the least over the years. The park was developed in 1893 when its namesake, Hugh Taylor Birch, was searching for a place to build his Florida residence. He ended up purchasing the land that would later become the state park.
However, he didn't begin construction until 1940, when he was 90 years old. Three years later, after his death, the park was transferred to the state.
Since then, the Art Deco home Birch resided in has transformed into a visitor center. The 180-acre park is now protected land where gopher tortoises, gray foxes, and hundreds of other species live.
Historic Stranahan House Museum
Originally built in 1901, Stranahan House is the oldest structure in the county. When it was first constructed, the building served as a trading post. However, it was then turned into the Stranahan family residence in 1906.
Since the Stranahans are considered one of Fort Lauderdale's pioneer families and one of the first to settle in the area, the house has been preserved. It was also added to the National Register of Historic Places in 1973.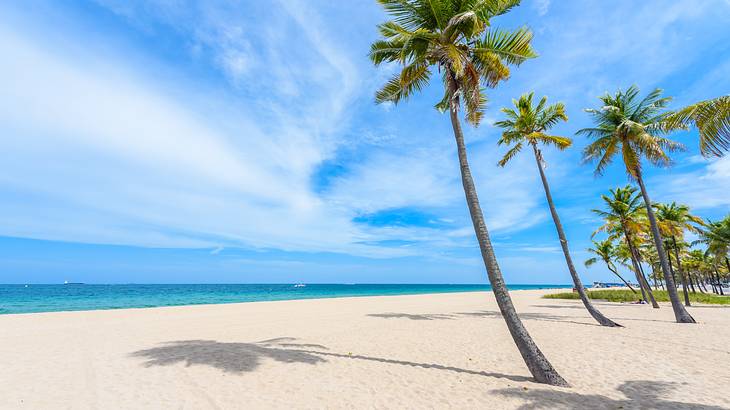 Fort Lauderdale Beach
One of Florida's most well-known facts is that it's called "The Sunshine State." So it's not surprising that Fort Lauderdale's Beach is one of its most popular sites.
There are 24 miles of coastline in the city's limits, so there are plenty of options to go for a swim, try out surfing, or just relax on the sand. The beach is also backed by a bustling promenade of shops and restaurants.
Las Olas Boulevard
Las Olas Boulevard isn't just a street. It's also one of the most important sites in Fort Lauderdale. The road was initially constructed to help cross the wetlands that once characterized the area.
Today, it's one of the main thoroughfares to some of the city's most famous districts, like Sailboat Bend. If you're looking for things to do a night out in Fort Lauderdale going to Las Olas Boulevard to check out the many bars, restaurants, and shops can't be missed!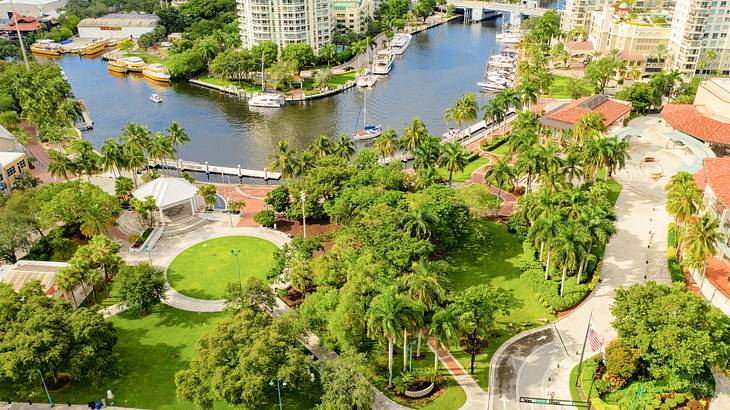 Esplanade Park
Esplanade Park is a peaceful garden area near some of the most historical sites in Fort Lauderdale. Located close to the riverfront, the park is also a popular event location for fairs, markets, and concerts. It can additionally provide some much-needed peace and quiet when no events are going on since it's not a highly-trafficked tourist area.
The Wharf Fort Lauderdale
Located just a few minutes away from Downtown Fort Lauderdale, The Wharf is one of the most lively places in the city. The space has multiple food options and frequently hosts live music acts.
However, it's most famous for its packed schedule. There's a good chance a concert, game night, or other events will be held while you visit. If going to the area with family, keep in mind that kids are only allowed during daytime activities.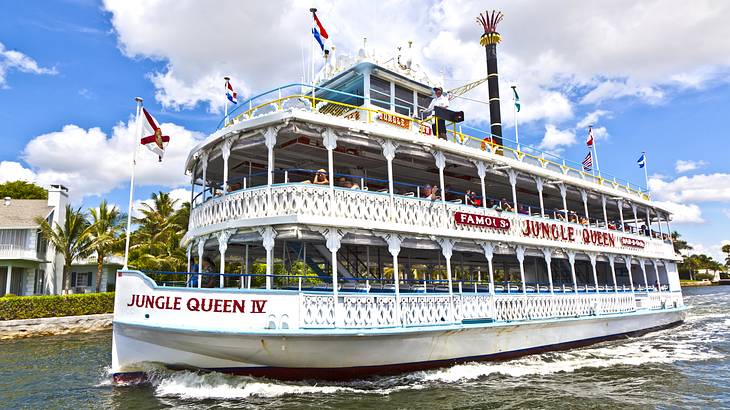 Jungle Queen Riverboat
The Jungle Queen Riverboat is considered by locals to be the greatest landmark in South Florida. The vintage boat had its maiden voyage on the New River in 1935 and has continued cruising ever since. Today, multiple river cruise and tour options are available, so there are plenty of opportunities to see this vintage boat in all its glory.
DRV PNK Stadium
If you're a soccer fan, make sure to check out DRV PNK Stadium, which serves as the home field for the Inter Miami CF team. Construction of the stadium was first announced in 2016, but it didn't officially open to the public until four years later, in 2020.
Since then, it's hosted both national and international games. It even hosts American football games, particularly in the NCAA College League.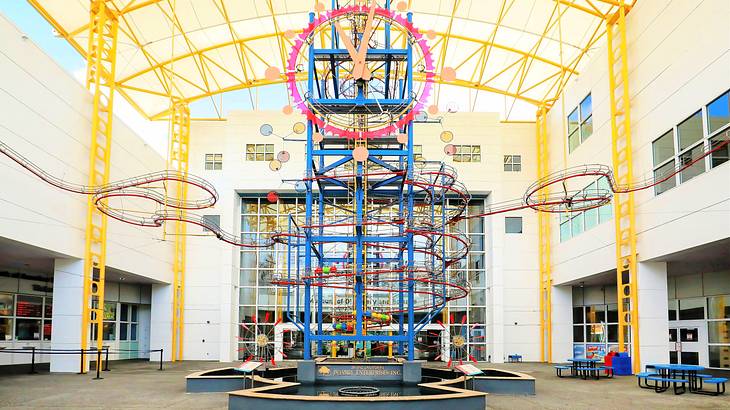 Museum of Discovery and Science
The Museum of Discovery and Science is one of the most family-friendly tourist attractions in Fort Lauderdale, FL. With over a dozen permanent exhibits and multiple rotating temporary galleries, the museum covers scientific topics from biology to engineering.
The museum also hosts multiple events and experiences throughout the year, like a summer science camp for kids. Check their calendar to see if there will be one going on while you visit.
In Summary
From exploring Las Olas Boulevard to learning something new at the Museum of Discovery and Science, there's plenty to do in Fort Lauderdale. Hopefully, this list has helped convince you that there's something for everyone in this lively corner of Florida. All you have to do now is plan a trip, so you can see everything the city has to offer for yourself!
---
---
Want to keep exploring?
Subscribe for discounts on tickets and hotels and our latest guides.
Thank you for subscribing
We will be in touch soon with discounts on tickets and hotels and our latest guides.
Want to keep exploring?
Subscribe for discounts on tickets and hotels and our latest guides.
Thank you for subscribing
We will be in touch soon with discounts on tickets and hotels and our latest guides.
Related Articles