35 Fun Things to Do for Couples in Atlanta, GA
Destguides may receive commissions from purchases made through affiliate links in this article.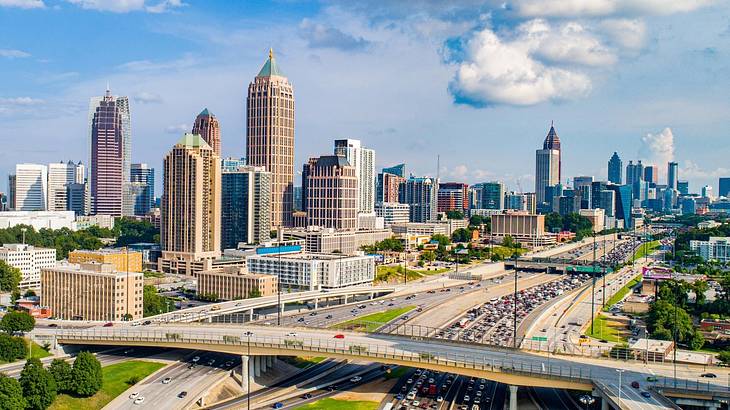 Atlanta is the beautiful capital city of the state of Georgia, located in the Southeast United States. On top of being an ideal place for a family or friends vacation, you can find lots of fun things to do for couples in Atlanta, GA.
Top activities to enjoy include watching professional sports teams play, hanging out in multiple urban parks, and visiting a range of cultural and historical attractions. If you're looking for some inspiration on what to do with your loved one in Atlanta, keep reading!
35 Fun Couple Things to Do in Atlanta
Fun Things to Do in Atlanta, Georgia, on a Date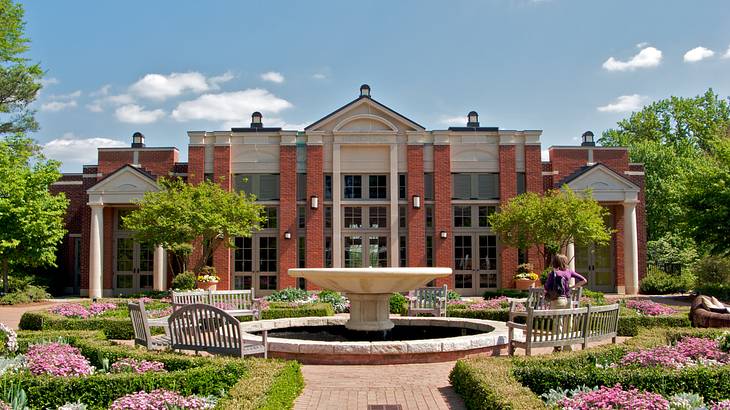 Wander around the Atlanta Botanical Garden
One of the most popular landmarks in Atlanta, Georgia, is the Atlanta Botanical Garden. The beautiful 30-acre garden houses various plants, trees, and floral displays. You and your date can enjoy exploring the gardens together and taking some pictures with pretty backdrops.
Grab something to eat at Ponce City Market
Ponce City Market is an Atlanta landmark that's home to some outstanding restaurants, plus shops and apartments. A fun thing to do with your date is going to the market to get something to eat at one of many outlets.
Dining options include pizzerias, ramen spots, and a host of sweet treat outlets, including a popsicle store and a cookie dough bakery!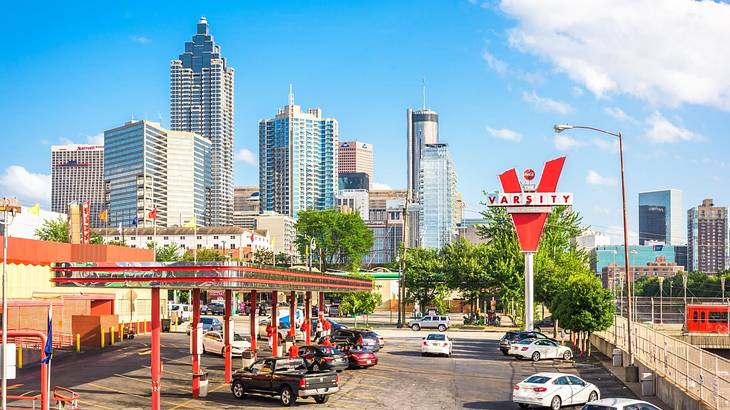 Stop for food at The Varsity
The main branch of The Varsity holds the title of being the largest drive-through restaurant in the world. Covering two blocks, this iconic fast-food spot serves classics like burgers, hot dogs, and fries.
The Varsity is one of the most laid-back date places in Atlanta, and grabbing some food here can't be missed!
Go on a Ponce City Market tour
Another cool way to see Ponce City Market is on a guided tour. You and your date will get to visit the best eateries in the market with a knowledgeable guide. After eating, you'll also get to walk along the Beltline's Eastside Trail.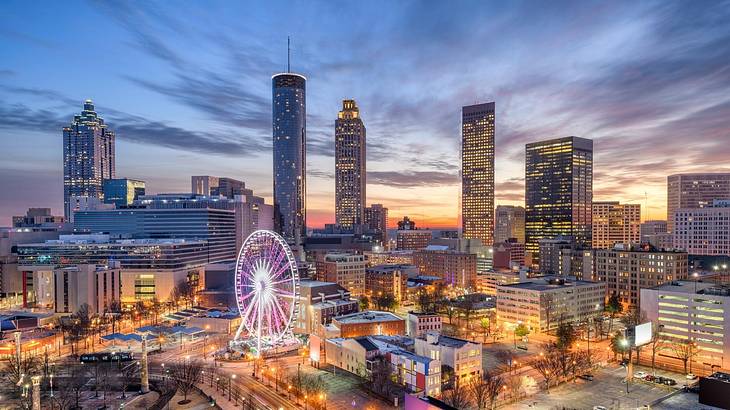 See Atlanta's attractions at night
A memorable way to explore Atlanta's top attractions is by doing some nighttime sightseeing. During this experience, you and your loved one will get to visit landmarks like the Georgia State Capitol and The King Center while also enjoying the illuminated city buildings around you.
Explore Krog Street Market
Another of the activities for couples in Atlanta that involves food is a Krog Street Market tour. On this tour, your guide will take you and your partner to the best outlets in the market.
You'll also get to go to some other attractions, like Inman Park, and your guide will tell you more about the history of the places you see.
Learn something new at the Atlanta History Center
If your date likes visiting cultural attractions, you have to take them to the Atlanta History Center. Founded in 1926, the museum features exhibits on the city's history, from Atlanta's founding to the present.
Whether you and your other half are from Atlanta or visiting, you're bound to learn something new at the Atlanta History Center.
Visit the Porsche Experience Center
Atlanta's Porsche Experience Center offers visitors the chance to view a range of luxury cars. You and your date can even try driving a Porsche. The experience center additionally features a museum with vintage Porsches on display, along with info on the car company's history.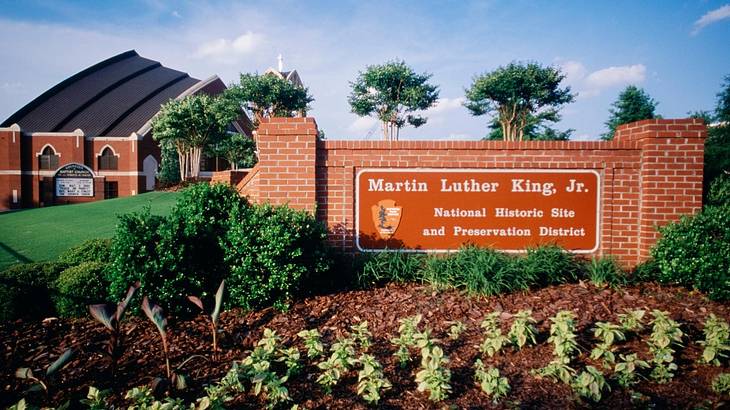 Tour Martin Luther King Jr. National Historical Park
One of the most interesting couples activities in Atlanta is going on a Martin Luther King Jr. history walking tour.
You and your date will get taken to the 35-acre Martin Luther King National Historic Park as well as a selection of other landmarks. At each site, you'll learn more about the significance of the landmarks.
Go ice skating
During the colder months of November through February, you can take your partner ice skating at Park Tavern. The rink is open until midnight, and you can also book ice skating lessons. After you skate, you can relax beside the ice next to the fireplace or fire pit or in a cabana with a drink.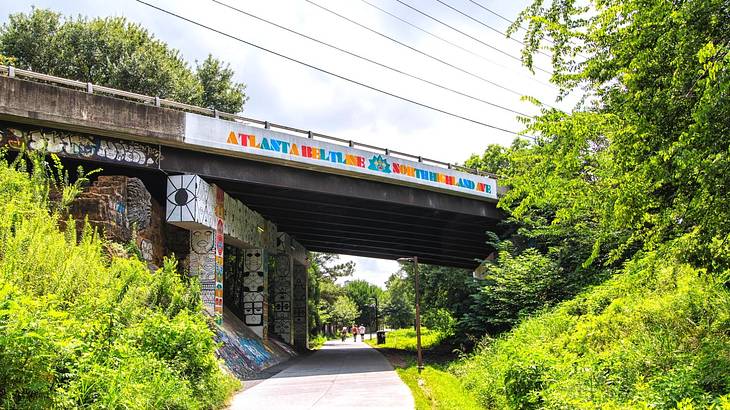 Hike the Atlanta Beltline
The Atlanta Beltline is a must-see landmark. The attraction is a former railway corridor that has been turned into trails.
When in the area, you can hike sections of the trail and appreciate the views along the way. Many parts of the trail feature street art, and you can stop at various shops and restaurants along the route.
Search for the Tiny Doors
Another of the many fun things for couples to do in Atlanta, Georgia, is looking for the Tiny Doors together. As you explore the city, you'll be able to spot cute and colorful tiny doors on the bottom of buildings.
The vast majority of these are found in the Atlanta Beltline Eastside Trail, and searching for them with your date is a great way to get to know each other better.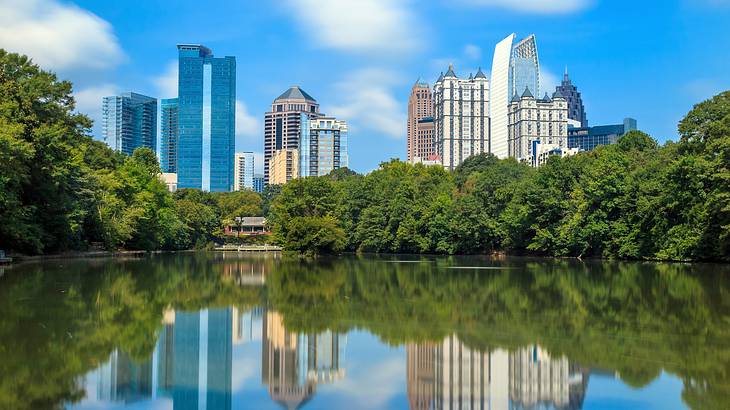 Hang out in Piedmont Park
Piedmont Park is a 185-acre outdoor space located near Downtown Atlanta. The attraction has lakes and lots of scenic walking trails. Piedmont Park is the ideal place to spend time with your loved one, either walking the trails or hanging out on the grass as you take in the surrounding views.
Watch a movie at Starlight Drive In
Starlight Drive-In is a drive-in movie theater located 15-minutes from downtown Atlanta. A fun date idea is grabbing some snacks and driving with your date to see a movie here. Films to watch include classics and blockbuster movies from a range of genres.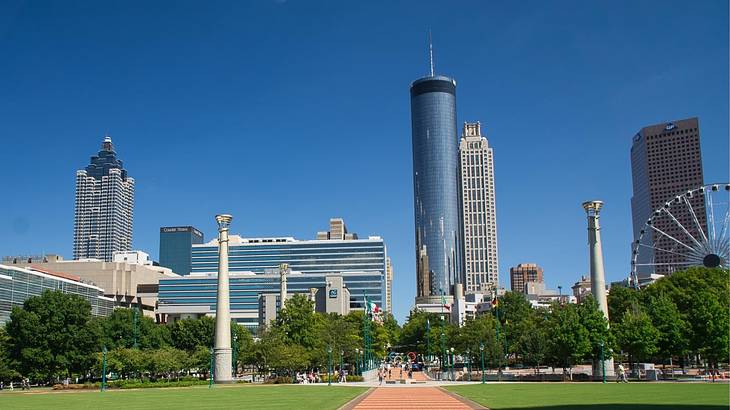 Explore Centennial Olympic Park
Another urban park found in central Atlanta is Centennial Olympic Park. This attraction was built for the 1996 Atlanta Olympics. Visitors can walk along trails, relax on the grass, and ride the Ferris wheel.
You'll also be able to admire the many dogwood trees located here, which inspired the Atlanta nickname, Dogwood City. Additionally, while in Centennial Olympic Park, you can visit the memorial to pay respects to the victims of the 1996 Atlanta Olympic bombing.
Bowl at the Painted Pin
One of the best date spots in Atlanta is the Painted Pin bowling alley. At the retro-style alley, you can challenge your loved one to a fun game of bowling before grabbing drinks and a snack. Painted Pin also has a selection of other games, including giant Jenga, skeeball, and ping pong.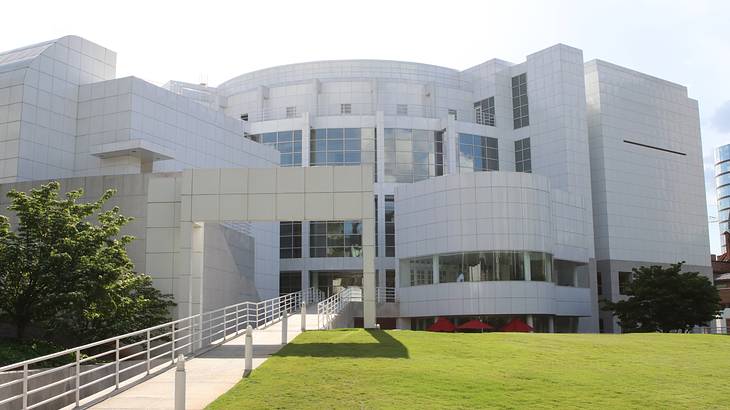 Appreciate artworks at the High Museum of Art
Located in Atlanta's arts district, the High Museum of Art is a must-visit for all art and culture lovers. The museum houses a collection of over 11,000 pieces and has artworks from American and international artists. Works on display include paintings, sculptures, and photographs.
Taste delicious dishes on a food and cocktail tour
If you and your date love good food and drinks, one of the fun things for couples to do in Atlanta, GA, that you'll both enjoy is a gourmet food and cocktail experience. During this experience, you can visit some of the best eateries in the city. At each stop, you can sample signature snacks and cocktails.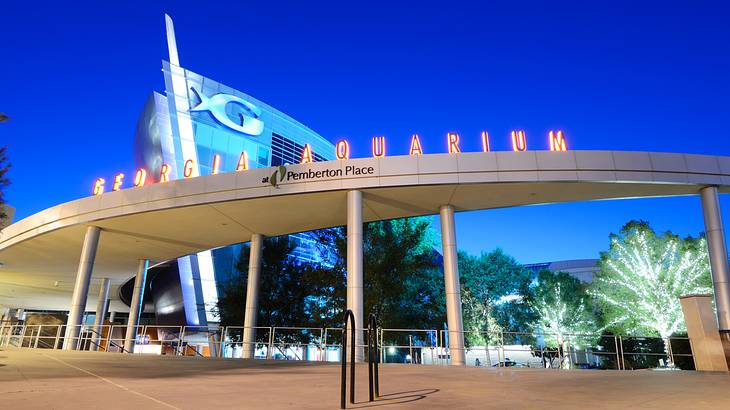 See marine life at the Georgia Aquarium
A cute daytime date idea is going to the Georgia Aquarium. The public aquarium is home to an array of sea life. Creatures to see include tropical fish, sharks, and sea lions. To ensure you and your date get in, buy a Georgia Aquarium skip-the-line ticket in advance!
Experience indoor skydiving
Going indoor skydiving is one of the fun Atlanta date ideas for thrill-seeking couples. You and your partner will get to learn to skydive in a state-of-the-art indoor wind tunnel. Once your lesson is complete, you can take turns skydiving in the safety of this indoor attraction.
Be kids again by visiting Legoland!
Atlanta is home to a Legoland Discovery Center that's a popular attraction for kids and adults alike. Things to do here include admiring a range of Lego models, building your own creations, and watching Lego movies in a 4D cinema. Before you leave, you can also pick up some Lego merchandise!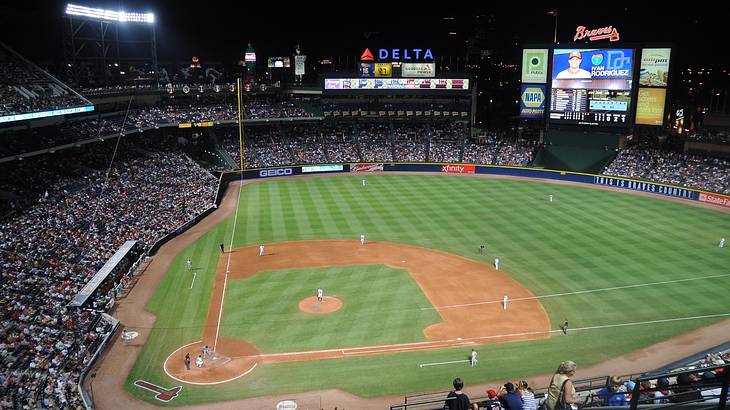 Watch Atlanta's professional sports teams
Atlanta has a team in all the popular US professional leagues, except the NHL. Teams you can cheer for in Atlanta are the Falcons in the NFL, the Braves in MLB, the Hawks in the NBA, and Atlanta United FC in MLS. Catching a game is an exciting and memorable date idea, even for those who aren't sports fanatics.
Hop from brewery to brewery
Does your date like trying local craft beer? Then you have to take them on a brewery tour! This five-hour experience will see you visiting the best breweries in Atlanta. At each location, you can learn about the brewing process and taste an array of beer samples.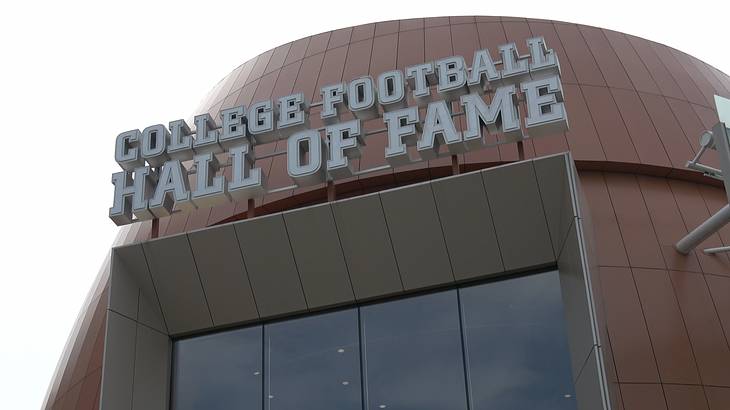 Tour the College Football Hall of Fame
A must-visit attraction for sports lovers in Atlanta is the College Football Hall of Fame. The museum features a range of exhibits on college football teams and players in the US. There are also many interactive components, including a skill zone and an indoor field.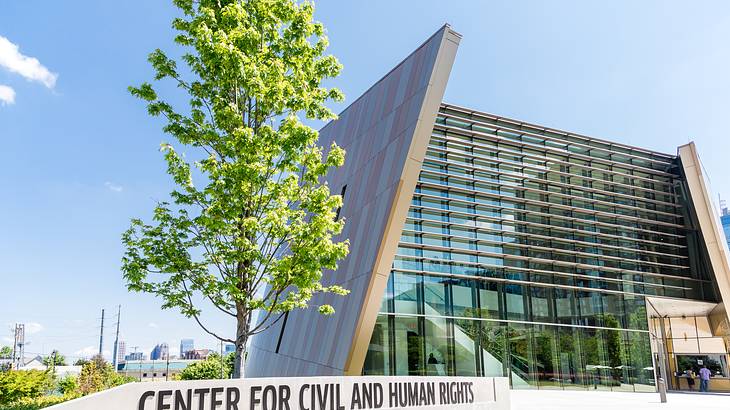 Visit the National Center for Civil and Human Rights
Atlanta's National Center for Civil and Human Rights is a museum dedicated to the Civil Rights Movement. This informative attraction features exhibits on both the Civil Rights Movement in the United States and human rights movements and history across the globe.
If you and your date are interested in US history and like educational attractions, a trip to the National Center for Civil and Human Rights is a must.
Solve puzzles at Al Capone's Speakeasy
If you like escape games, Al Capone's Speakeasy is one of the Atlanta attractions for couples to try. The game takes place in a 1920s style speakeasy. You and your date must solve a range of puzzles that will help put the notorious gangster, Al Capone, behind bars.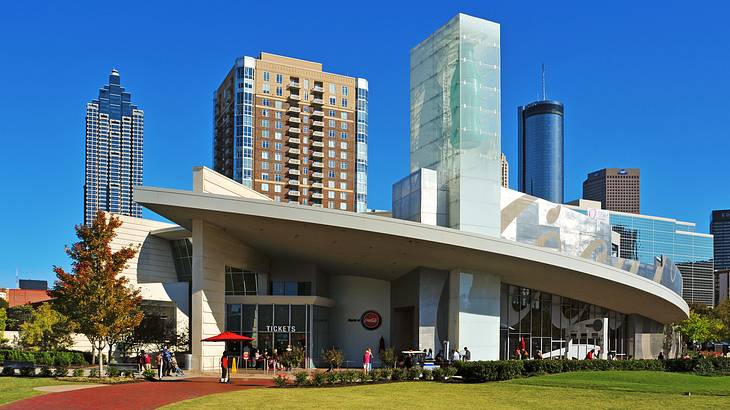 Immerse yourself in the World of Coca Cola
World of Coca Cola is a popular Atlanta attraction with exhibits on all things Coca Cola. The museum includes interactive exhibits, plus a 3D theater, pop culture gallery, and more. After making your way around the attraction, be sure to stop at the gift store for some unique Coca Cola merch.
Work together to get out of Alcatraz
Another exciting escape game to try is Escape from Alcatraz. In this game, you and your partner have an hour to find the clues that will help you escape from the infamous island prison. This game is a fun way to work together and bond with your date!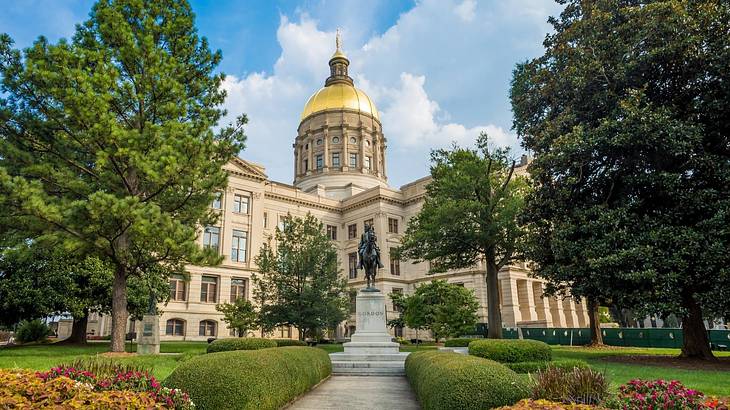 Learn more about Georgia at the State Capitol Building
If you and your partner are visiting, one of the fun couple activities in Atlanta, GA, is touring the Georgia State Capitol. Your guide will take you around some parts of the building and to the State Capitol Museum. As you explore, you'll learn more about the political and cultural history of Georgia.
Listen to live music at Venkman's
Atlanta has a great live music scene, and one of the top places to visit to hear some live acts is Venkman's. At this venue, you can share some bar snacks and cocktails with your date while enjoying the performance. The spot is especially well-known for its jazz shows, but other genres can also be heard. Venkman's even hosts brunch with live music on the weekends!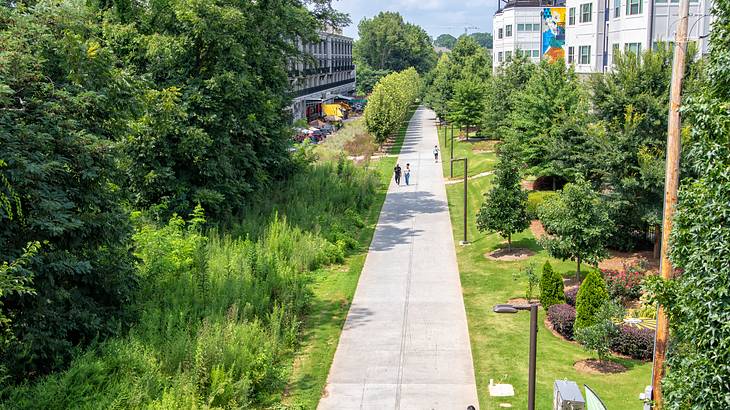 Bike around Atlanta
A great way to see all of the city's top landmarks is by biking around Atlanta. Places you'll bike to include Inman Park and the Jackson Street Bridge, as well as riding along parts of the Atlanta Beltline Eastside Trail.
Fun Things to Do Near Atlanta, GA, on a Date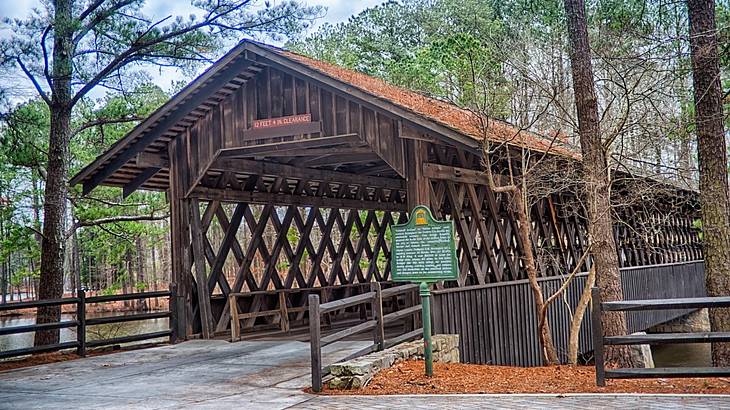 Spend the day at Stone Mountain Park
Another of the great outdoor places to go on a date near Atlanta is Stone Mountain Park. During a visit, you can hike and admire the stunning scenery. There are also many historical landmarks here and a selection of attractions, such as a dinosaur park and scenic railroad. You and your date can also stay overnight in a charming cabin.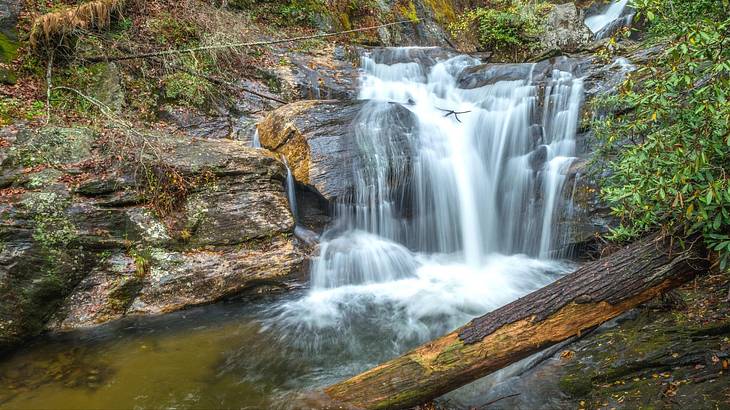 Take a trip to the North Georgia Mountains
The North Georgia Mountains are located just under two hours from downtown Atlanta. The Blue Ridge Mountain chain is a notable natural feature in this area.
One of the fun things to do in Atlanta for couples is making a trip out to the mountains to hike and enjoy the scenery. Once you arrive, you can find many trails and will be able to see wildlife, waterfalls, beautiful forests, and mountainous scenery.
See filming locations on a Walking Dead tour
Atlanta is often referred to as "The Hollywood of the South" due to the many shows and movies filmed in the city. One of the most well-known TV shows filmed around is The Walking Dead. If you and your partner like the show, you can visit numerous filming spots in Senoia, 45 minutes from Atlanta, on an exciting Walking Dead filming tour.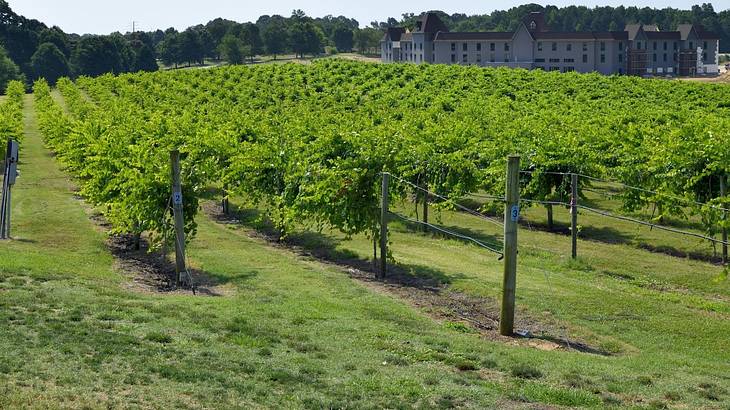 Treat your date to a Wine Country tour
North Georgia Wine Country is located an hour and a half from Atlanta. If looking to treat your other half, taking them to the area on a wine tour is a must! You'll get the chance to visit a range of wineries where you can try samples, look around the vineyard, and purchase bottles of local wine.
In Summary
You can discover numerous fun things to do as a couple in Atlanta. Whether you're visiting on a romantic getaway or live in the city, hopefully, this article has offered some inspiration for some unique and memorable dates!
Give us feedback about this article
More visual stories related to this article:
---
---
Want to keep exploring?
Subscribe for discounts on tickets and hotels and our latest guides.
Thank you for subscribing
We will be in touch soon with discounts on tickets and hotels and our latest guides.
Want to keep exploring?
Subscribe for discounts on tickets and hotels and our latest guides.
Thank you for subscribing
We will be in touch soon with discounts on tickets and hotels and our latest guides.
Related Articles