5 Ohio Nicknames and the Stories Behind Them
Destguides may receive commissions from purchases made through affiliate links in this article.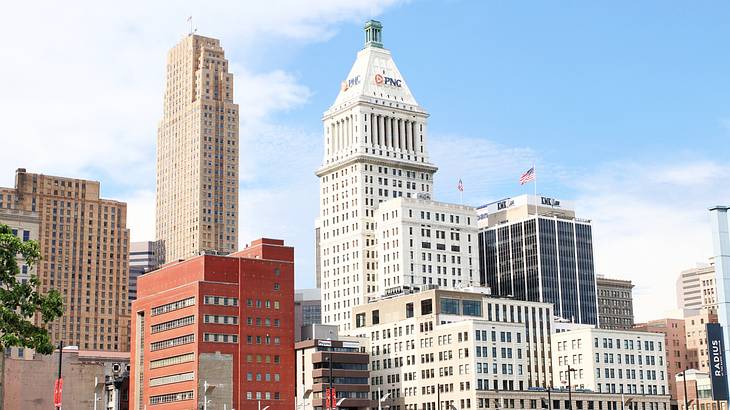 Ohio has plenty to offer. From the urban landscapes of major cities like Cincinnati to the natural beauty of the state's rural countryside, there's plenty to see and do here. The landscape is actually one thing that inspired some of the state's nicknames.
You've likely heard of the nickname the Buckeye State, but did you know there are many other alternate names for Ohio? Monikers like the Birthplace of Aviation and the Mother of Presidents showcase the state's rich history. In contrast, nicknames like America's Heartland reflect the area's geographic location and importance to the country as a whole.
Learning about these fascinating nicknames can teach you more about the region and why Ohioans are so proud of their state. So, if you want to discover the origin and uses of these Ohio nicknames, keep reading!
5 Nicknames for Ohio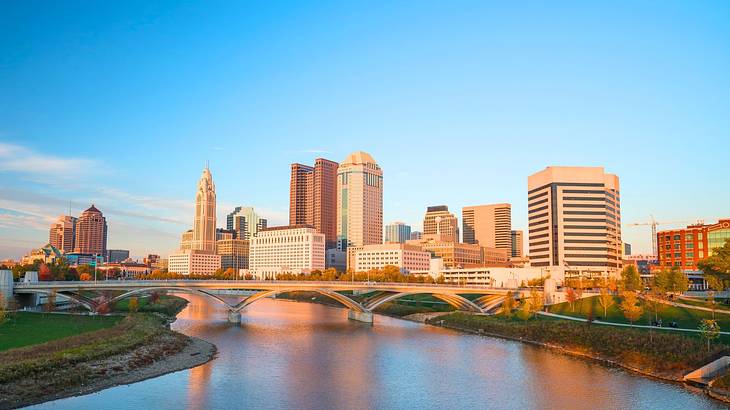 America's Heartland
The first nickname for Ohio is actually a name for 19 states, America's Heartland. The exact states located within America's Heartland are often up for debate. Some people only include the 12 Midwestern states, while others believe it includes all the states that don't touch the Atlantic or Pacific Ocean.
No matter the debate, Ohio is always considered part of America's Heartland. The nickname was notably used in the book, The Great Lakes, by Harlan Hatcher. He painted a picture of European migration to the Great Lakes region of America (which includes Ohio), describing it as a move to the heartland of America.
The nickname is still popular today, especially in the media. There's even a genre of rock called Heartland Rock. Singers like Bruce Springsteen and Tom Petty often sing about heartland values.
Birthplace of Aviation
You've likely heard of Wilbur and Orville Wright, as they designed the first successful powered aircraft in 1903, but did you know they were from Ohio? Their invention led to the Ohio moniker, the Birthplace of Aviation. Until 2003, this nickname was heavily debated as the Wright brothers had their first flight in Kitty Hawk, North Carolina.
Congress had to step in and stop the debate, and they officially declared Ohio the winner of this nickname. Now, license plates in Ohio say "Birthplace of Aviation," while license plates in North Carolina state, "First in Flight."
When in Ohio, you can learn more about the state's contribution to the aviation industry at the famous Ohio landmark, the National Museum of the US Air Force in Dayton.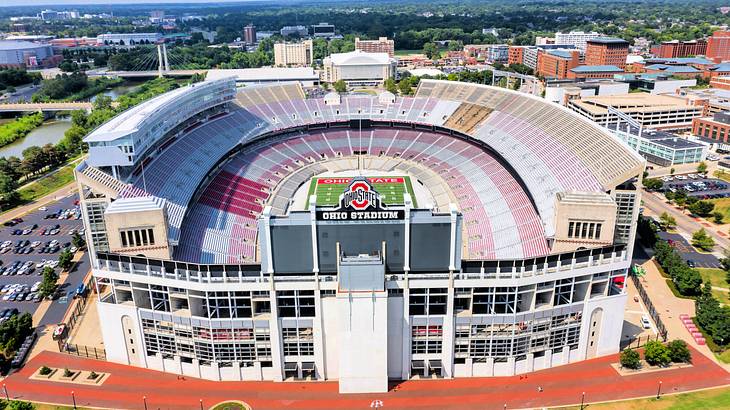 Buckeye State
One of the most popular nicknames for Ohio is the Buckeye State. This nickname comes from the Ohio buckeye trees that the state was full of in the 18th century. Buckeye trees were so prevalent that it became the official state tree.
However, the name didn't gain popularity until 1840, when Ohioan William Henry Harrison was running for president. His opponent said Harrison would be better suited to sitting in a log cabin, and his supporters wanted to put a positive spin on the comment. They called Harrison the Log Cabin Candidate and created a campaign emblem displaying a log cabin made from buckeye trees.
The campaign likely helped Harrison win, so Ohio became known nationwide as the Buckeye State. Many Ohioans take pride in this nickname, often calling themselves Buckeyes. The Ohio State University even adopted the nickname for their sports teams and mascot.
Mother of Presidents
Another Ohio state nickname that President William Harrison influenced is the Mother of Presidents. One fun fact about Ohio is that Harrison, along with seven other presidents, came from Ohio or lived there when they were elected, leading to the creation of this nickname.
This is another nickname that's constantly debated, though, because Harrison was born in Virginia but lived in North Bend, Ohio, when he was elected. This means Virginia has technically produced eight presidents and also claims the Mother of Presidents moniker.
Both states hope for another local president in the future to end the debate. Until then, the discussion about which state gets to claim this nickname continues.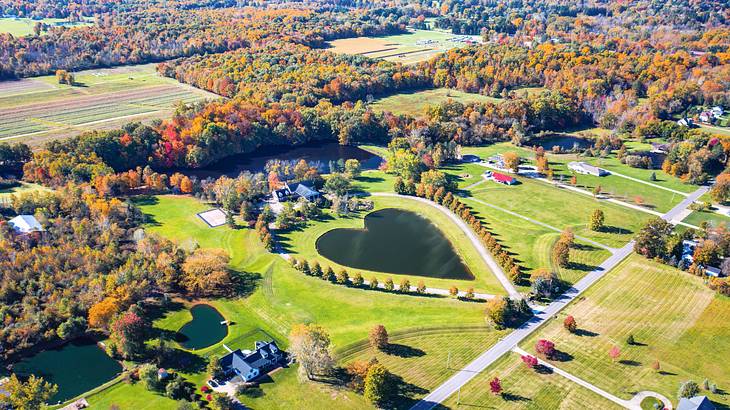 Ohio, The Heart of it All
States typically have their own tourism slogan that's meant to attract visitors. In 1984, Governor Richard Celeste decided Ohio's slogan would be Ohio, the Heart of it All. Celeste chose this slogan as it highlights the fact that almost half of the United States population is located within 500 miles of Columbus, Ohio's capital city.
This was the state's slogan until 2015 when Governor John Kasich changed it to "Ohio. Find it Here." In 2023, Governor Mike DeWine announced that the state would return to its original slogan, Ohio, the Heart of It All. This slogan is now used in tourism advertisements in the hopes of bringing more people to Ohio, not just as tourists but also as residents.
In Summary
This article may have shown you that there are more Ohio state nicknames than you thought, as the Buckeye State has plenty to offer. These nicknames showcase Ohio's past, present, and future. Hopefully, learning about their origins has taught you more about the state's rich history and upcoming goals.
You may have even decided to visit the state to learn more. In Ohio, you can see where the Wright Brothers made history, granting Ohio the nickname the Birthplace of Aviation. You can also see the famous buckeye trees that inspired one of the most well-known monikers for an American state. Then, you can decide for yourself whether Ohio is the Heart of It All!
Want to keep exploring?
Subscribe for discounts on tickets and hotels and our latest guides.
Thank you for subscribing
We will be in touch soon with discounts on tickets and hotels and our latest guides.
Want to keep exploring?
Subscribe for discounts on tickets and hotels and our latest guides.
Thank you for subscribing
We will be in touch soon with discounts on tickets and hotels and our latest guides.