Best Time to Visit Nashville, Tennessee
Destguides may receive commissions from purchases made through affiliate links in this article.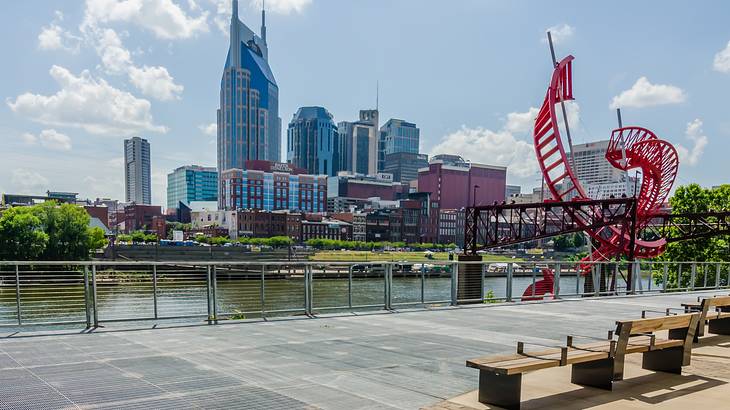 Picking the best time to visit Nashville, Tennessee, can be tricky because every traveler is different. There are a few general guidelines you can follow, though.
For warm weather, April to October is a pretty ideal period. However, since that fact is rather well known, the city can become crowded with tourists. That also means prices are higher during those months.
If you prefer smaller crowds, November to March is a safer bet. You'll have to bundle up a little more, but you'll save money and won't feel as overwhelmed by people.
No matter when you decide to take your Nashville trip, there are plenty of things to do in the Athens of the South. So, sit back, start reading, and plan the Nashville trip of your dreams.
Best Time to go to Nashville
Nashville Best Time to Visit Tips Video
Check out our highlights video of Nashville best time to visit tips.
Nashville Vacation Planning Questions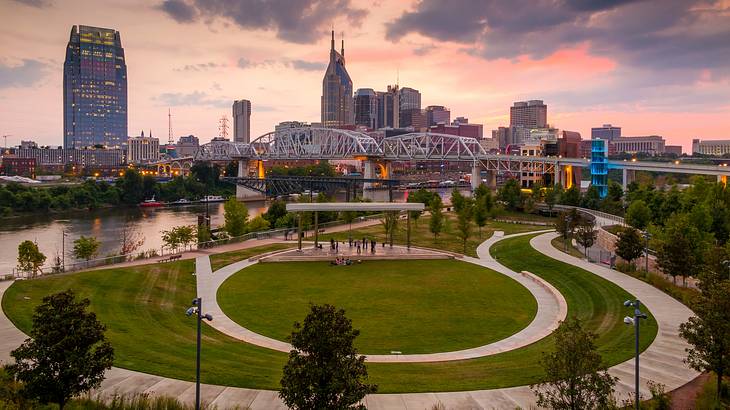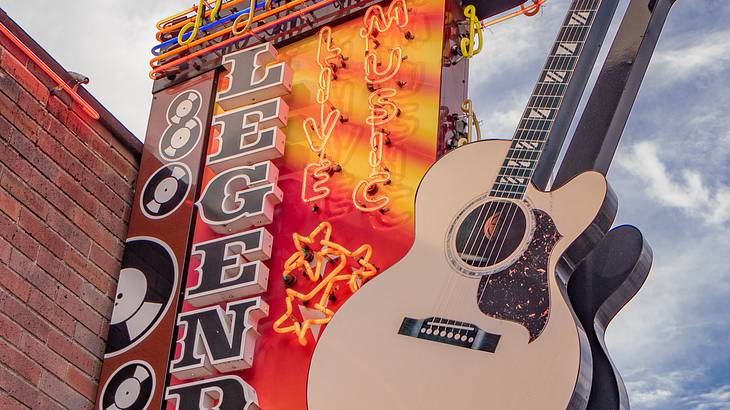 When is the best time to visit Nashville, Tennessee?
The best time for most people to visit Nashville is between April and October. This is because these are the warmest months in the city, usually with temperatures around 70 degrees Fahrenheit in the spring (March to June) and fall (September to December) and climbing as high as 90 degrees in the summer (June to September).
Due to the nice weather, the city's country music events are often hosted outside during these months. Considering Nashville is also known as the Birthplace of Country Music, you'll likely encounter a lot of music fans from out of state.
If you don't like heat or crowds, the best months to head to Nashville will be November or December since these two months aren't part of the city's tourist season. Also, the weather is sunny, and temperatures rarely dip below 51 degrees Fahrenheit during the day and 32 at night.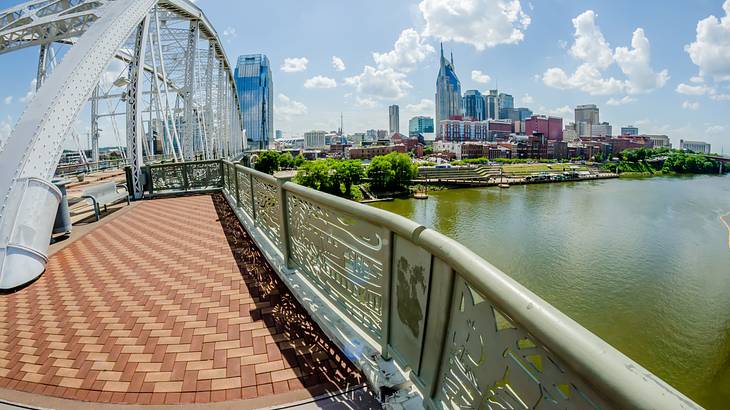 When is the cheapest time to go to Nashville?
If you're trying to figure out the best time to see Nashville on a budget, consider planning a trip between November and March. These five months are the city's "low season" for tourism.
This is the cheapest time of year to go to Nashville, primarily because of the weather. While Nashville is often considered part of the South, it's not as warm as other southern states. As such, temperatures can dip as low as 29 degrees Fahrenheit.
If you're used to the cold and wear layers, you should still be comfortable walking around the city, especially since it doesn't typically snow here. So, the smaller crowds and cheaper prices might make facing the cold worth it.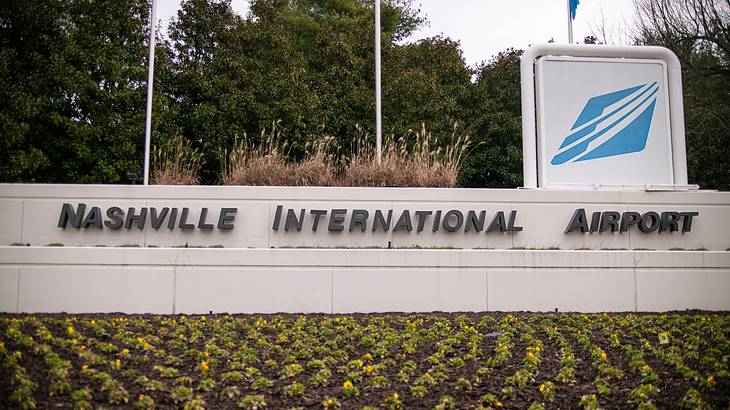 When is the cheapest time to fly to Nashville?
If you're planning to fly to Nashville, you'll find the best deals on flights in January. It's also one of the cheapest months to book a hotel or bed and breakfast stay. That's primarily because January sees the fewest tourists in the area.
If budget-friendly trips are what you look for when you travel, the best weekends to go to Nashville will be from the second week until the end of January. However, be prepared to bring some warm clothes; January is also the city's coldest month. Temperatures in Nashville range between 29 and 47 degrees Fahrenheit during this period. It's also the time of year when it's most likely to snow in Music City, USA.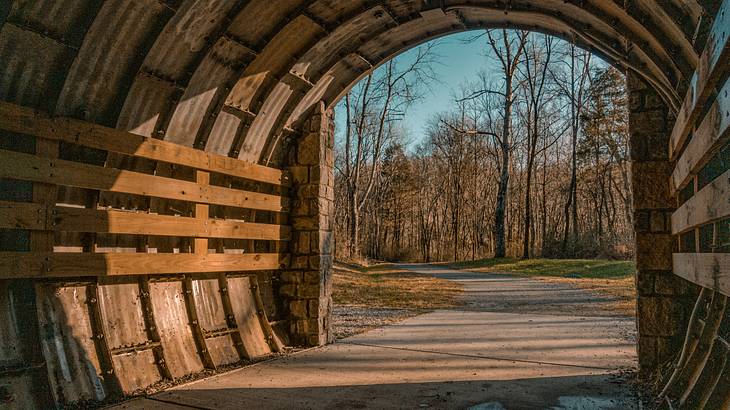 When is tourist season in Nashville?
Nashville has a long tourist season that lasts from April until October. The Nashville weather year-round tends to be fairly mild, but it's best during this period. Usually, there will be plenty of sunshine, and the temperatures will shift between 70 and 90 degrees Fahrenheit, depending on the season.
There are also a lot of events hosted throughout this time of year which can increase demand for rooms, flights, and other reservations. So, be prepared for crowds and higher costs, especially when there are festivities in the city.
Summer (June to September) is the best time to go to Nashville for music if you don't mind crowds since there are numerous festivals and concerts. For example, the Full Moon Pickin' Party is a monthly bluegrass event that takes place from May until September and draws locals and tourists to Percy Warner Park.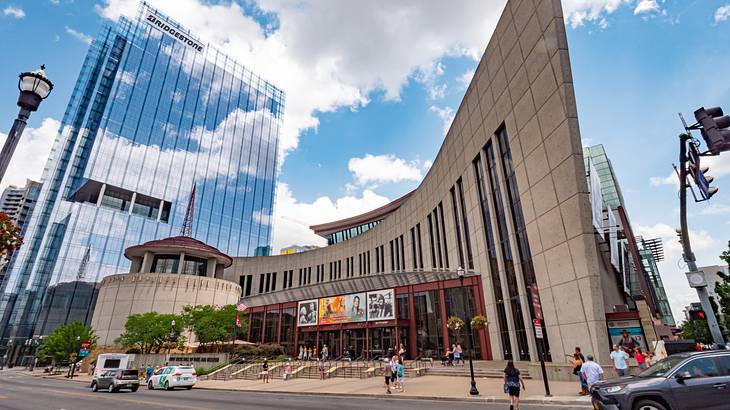 When is the rainy season in Nashville?
The best time of year to visit Nashville, TN, is April to October, but the city's rainy season also takes place during that time. From late March until late August, there's an average 30% chance of rain every day.
The city's rainiest months are May and June, with up to six inches of precipitation possible. As well, the Nashville average temperatures during these two months range between 79 and 82 degrees Fahrenheit. Those temperatures are comfortable on dry days, but they can be more difficult to tolerate if precipitation raises the humidity index.
Unfortunately, you can't count on the rainy season to lower prices in Nashville. However, many tourists don't mind traveling despite the chances of rain potentially changing their plans, so demand for flights and rooms is still high.
Weather, Prices, and Crowds in Nashville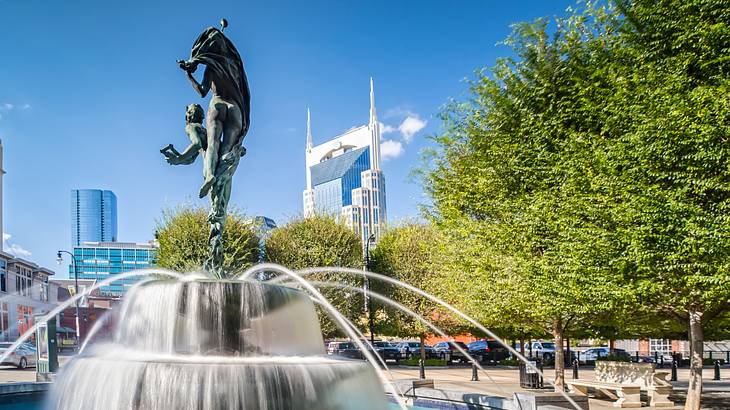 Nashville in January
January is the cheapest time to visit Nashville. During the month you'll be able to find deals on hotels and flights because not many people are traveling to the city.
The smaller crowds also mean you'll be able to get last-minute reservations for restaurants or attractions. So, if you prefer spontaneous trips that don't need to be planned months in advance, this is a good time to visit the Birthplace of Country Music.
Winter in Nashville (December to March) can get chilly. Temperature highs rarely go over 47 degrees Fahrenheit and the lows usually hover around 29 degrees. Pack layers, scarves, and warm shoes because January can also see up to 4.5 inches of snow.
Nashville in February
You'll still be able to find relatively cheap flights to Nashville in February because it's part of the off-season for tourism. Many people who come to the city are country music fans, so they prefer traveling later in the year when there are more events.
If fewer crowds and cheaper travel prices outweigh the lack of festivals and concerts, this is the perfect time to visit. You'll still have plenty to do while you're here. For example, fewer tourists mean you can get a more one-on-one experience thanks to smaller tour groups.
Temperatures are a little warmer in February as well. Typically, it's sunny and 52 degrees Fahrenheit. That's perfect weather for a food and sightseeing tour since you won't freeze while traveling from one location to another.
Nashville in March
March is a transition period in Nashville, with the climate prone to drastic changes depending on when you visit. In the first half of the month, expect to dress for temperatures in the low 50s Fahrenheit in the daytime and below 40 at night.
The second half of March is warmer, usually around the low 60s. However, this also is the start of the area's rainy season.
March is a pretty affordable travel month for Nashville because the unpredictable weather tends to discourage large crowds. While March brings more people to the city compared to January and February, many would-be tourists prefer waiting to visit until later in the spring (March to June) and summer (June to September).
Nashville in April
April means spring in Nashville (March to June) is in full swing. It can be rainy, but most showers clear up quickly, and the temperatures are comfortable in the low 70s Fahrenheit.
Warm weather makes being outdoors even more tolerable, meaning you'll notice more events being hosted. For example, the Nashville Cherry Blossom Festival is usually held midway through the month in Public Square Park and has vendors, music, and other activities.
The Nashville Comedy Festival is also typically held in April. Comedians from all over the country will host shows at the city's different venues, including the famous Opry House.
Since more events are happening in Nashville during April, expect larger crowds. Prices for hotels and flights will also steadily increase due to their higher demand, but you might still find some last-minute deals at the beginning of the month.
Nashville in May
According to locals, May is the best month to visit Nashville. Rain is possible throughout the month. However, showers are usually brief, and there are few storms. Also, temperatures are around 79 degrees Fahrenheit on average during the day.
The nice weather makes it the perfect time to visit some of the city's historic landmarks like the Belle Meade Plantation. You can visit the grounds, the museum, and if you're 21 or older, the winery on your own, but you can also book a tour for a more immersive experience.
If you're more of a fashion lover, you can plan your trip around Nashville Fashion Week, which takes place in May. Fashion shows and seminars are hosted throughout the city to promote local designers and retailers.
Nashville tends to get crowded during the month, though. You can offset dealing with crowds by planning to visit more spacious outdoor locations like Centennial Park. Unfortunately, you can't offset the costs, which will be higher in May due to the influx of tourists.
Nashville in June
Country music fans flock to Nashville in June since it's the month with some of the biggest concerts in the city. The CMA Music Festival hosted by the Country Music Association in the first half of the month is just one example of how musical June gets.
June is in the middle of Nashville's tourist season, so expect it to get crowded. As a result, you'll want to make sure you book your flights and hotels at least a few weeks, and maybe even months, in advance to ensure you get the reservations you want.
Tourists aren't dissuaded by the weather in June either. It's warm, with temperatures usually around 85 degrees Fahrenheit during the day and 65 at night, which is pleasant. However, it also rains a lot, sometimes up to seven inches during the month.
Nashville in July
Summer in Nashville (June to September) is hot, and July has the highest temperatures. The monthly daytime average is 90 degrees Fahrenheit, but don't be surprised if there are days when the temperature reaches 100 degrees.
On the bright side, July tends to be slightly less rainy than May and June. Most days are sunny, and any rain showers that pop up tend to be short-lived.
The warm climate makes July the perfect time to take advantage of a Nashville hop-on hop-off tour. You don't have to worry about walking long distances in the heat, and you'll feel a breeze while you're on board.
July is a moderately crowded month in Nashville. Local families will be out and about to enjoy the weather, and there are quite a few tourists as well. If you plan to visit in July, make sure to have flexibility in your budget and be prepared for crowds.
Nashville in August
For many people, August is the best time to travel to Nashville, Tennessee. The weather is pleasant throughout the month, with temperatures usually between 87 and 89 degrees Fahrenheit and rain becoming less frequent as the month goes on.
August is still a busy time in the city as far as tourism is concerned. However, schools around the country typically begin their new semesters around this time, which lowers some crowd levels.
As for planning your travel budget, August in Nashville can be unpredictable, with some years having lower average prices than others. Generally, the cost of flights or accommodations will be lower than in June and July because there's slightly less demand for them.
Nashville in September
If you tend to plan trips around local events, some of the best days to visit Nashville will be in September. Since most of the rainy season is over and temperatures range between 78 and 87 degrees Fahrenheit, you'll be able to explore the city while staying warm and dry.
September has some of the city's most unique events. The Nashville beer festival, officially named the Brew Fest, is held early in September at the First Horizon Park baseball field for people over age 21. Later in the month, the Nashville Film Festival celebrates new films by hosting screenings and panels.
These events attract tourists, but you'll also notice many more locals in the crowds. September is also near the end of Nashville's tourist season, so you're more likely to find affordable prices and travel deals.
Nashville in October
Fall in Nashville (September to December) is an eventful season, so it's not surprising that October is still a popular time for tourists. This month is the best time to visit Nashville for country music if you want to appreciate the genre but don't need to attend a concert.
Inductions into the Country Music Hall of Fame are often scheduled for October. People around the city will be buzzing about the new entries, and the line to get into the museum will be at its longest. To beat the crowds, consider booking a Country Music Hall of Fame tour during the month if you visit.
You can enjoy the fall climate in October, marked by warm 70-degree (Fahrenheit) days and plenty of sun. Also, deals on air travel and accommodations are likely to pop up.
Nashville in November
Though the area is beautiful in the fall (September to December), not many people travel to Nashville in November. The week of Thanksgiving can sometimes see an influx of out-of-towners, but generally, it's a pretty slow month.
November is also the cheapest time to travel to Nashville in the fall. Due to low demand for reservations, airlines and hotels are prone to reducing prices to entice last-minute guests.
The smaller crowds mean some of Nashville's most famous attractions, like shows at the Grand Ole Opry, will have shorter lines. However, you can bypass that line altogether by pre-purchasing a show ticket.
Both indoor and outdoor activities are enjoyable during this period. Sunny 65-degree (Fahrenheit) days mean a light jacket is all you should need to stay warm while walking around.
Nashville in December
The holiday season is one of the best times to visit Nashville, though it's also one of the most underrated. Locals like to brag that the average temperature in Nashville in December stays in the 40-50 degree Fahrenheit range. It's chilly enough to feel like winter (December to March) without becoming frigid.
The crowds you'll run into are usually made up of locals, which helps make dealing with them more tolerable because you'll feel right at home. A December trip to Music City will also save you some money. Even though people nationwide travel a lot around Christmas, not many come to Nashville, so there are discounts on everything from flights to hotels.
Despite the relatively low level of tourism in the city, there are a lot of events during the month. The Music City Midnight concert party and the TransPerfect Music City Bowl are just two examples of special December events that both happen on New Year's Eve.
In Summary
Music City is a destination full of culture, history, and fun. Whether you go in January or July, there's always something to do and see in Nashville, which can make setting a date for a trip overwhelming.
No matter your trip budget or preferences regarding crowds, there's a spot on the calendar for you to head to this Tennessee gem.
Hopefully, this list has helped you narrow your options so you can choose the best time of year to go to Nashville for your vacation. Now all you have to do is start planning!
---
---
Want to keep exploring?
Subscribe for discounts on tickets and hotels and our latest guides.
Thank you for subscribing
We will be in touch soon with discounts on tickets and hotels and our latest guides.
Want to keep exploring?
Subscribe for discounts on tickets and hotels and our latest guides.
Thank you for subscribing
We will be in touch soon with discounts on tickets and hotels and our latest guides.
Related Articles