12 Nicknames for El Paso and the Reasons for Them
Destguides may receive commissions from purchases made through affiliate links in this article.
Nestled in the westernmost corner of Texas, El Paso is known by many alternate names, all of which reflect its history and culture. From monikers that connect to the city's Wild West past to those that highlight its location on the Mexico border, there are many nicknames for El Paso to learn about.
This article covers 12 distinct names and the fascinating stories behind them. If you want to discover why El Paso is called Sun City, how it became the Boot Capital of the World, or the origins of its 10 other monikers, keep reading!
12 El Paso Nicknames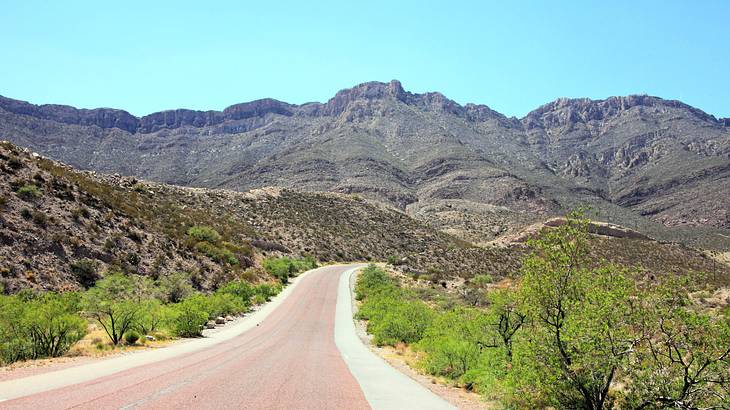 Franklin
Franklin is a nickname that comes from a famous Texas landmark in the area, the Franklin Mountains. The moniker is also sometimes lengthened to the Franklin Mountains City.
This 23-mile desert mountain range sits to the North of El Paso and can be seen from almost all parts of the city. Due to being such a prominent landmark, it's not surprising that the Franklin nickname is attributed to El Paso.
EPT
EPT is an easy name to understand as it's simply an abbreviation of El Paso, Texas. You'll most likely see this written down instead of spoken in conversation. You'll also find quite a few local businesses with EPT included as part of their name.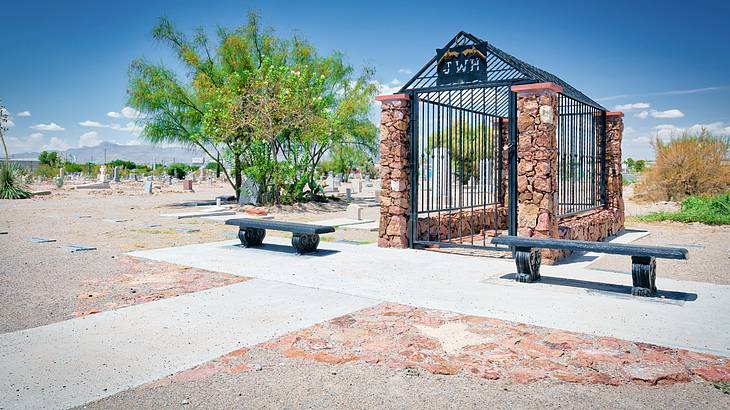 Sin City
An interesting historical nickname for El Paso is Sin City. While many associate this name with Las Vegas, it was linked to El Paso during the late 19th century. This nickname was created due to the numerous saloons and gambling venues in the area.
As with Las Vegas, visitors would come to the area specifically to gamble, drink, and party. In addition, it was a popular place for outlaws to live or pass through. Over time, the city changed to become more law-abiding, and the moniker lost its prevalence.
El Chuco
One of the common alternate names that locals know is El Chuco (sometimes changed to Chuco Town). Despite sounding like a Spanish moniker, it isn't a Spanish word and doesn't really have a meaning.
While the origin of "Chuco" isn't completely known, it's thought to come from "Pachucos," a word used in the 1930s and 1940s to describe Mexican-Americans living in Los Angeles. Specifically, it was those who wore flamboyant clothing and loved jazz and swing music and dancing.
The term "Pachucos" is then thought to come from an El Paso company name, leading to the connection. Over time, the name El Chuco developed and was incorporated into everyday conversation.
Sun City
If you've heard of any of the names on this list, it's probably Sun City. This is El Paso's most well-known nickname and is connected to the area's climate. El Paso County sits right on the border with Mexico and enjoys warm days with lots of sunshine. In fact, El Paso has an average of 302 days of sunshine per year.
While it can get a bit cold in the winter, this moniker remains popular all year. You'll likely see it used in articles to refer to the city, and it may be on souvenirs. Sun City is also used in event names, like the Sun City Music Festival.
The 915
The 915 is another straightforward El Paso nickname. This moniker comes from the city's area code. It has been used in El Paso phone numbers since 1947.
An interesting Texas fact about the number is that in the 1940s, it was assigned to all of North West Texas. Over time, it became connected to just El Paso. Along with being a well-known local nickname, being used in text and on social media, it's also used in event names. For example, the Run the 915 marathon.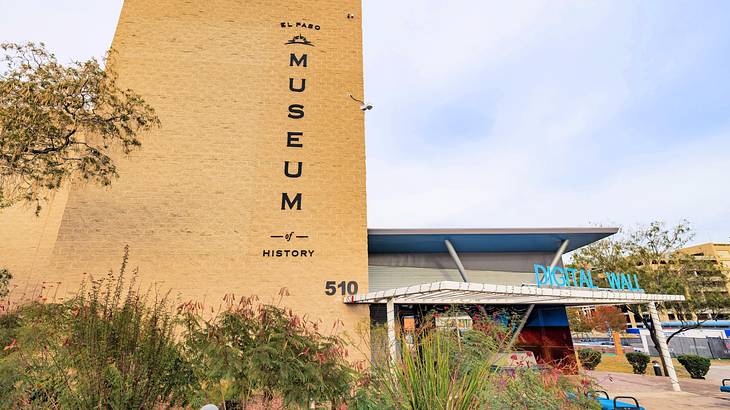 The Boot Capital of the World
Interestingly, El Paso has a long history of bootmaking, especially cowboy boots. This industry led to the nickname Boot Capital of the World. Bootmaking in the area dates to the 19th century, with many of the boots made for local ranchers.
However, this industry and its related moniker aren't a thing of the past. Many boot companies still exist in the city today, including the Lucchese Boot Company and Tony Lama Boots. You can learn more about bootmaking in the city by visiting El Paso landmarks, like the El Paso Museum of History.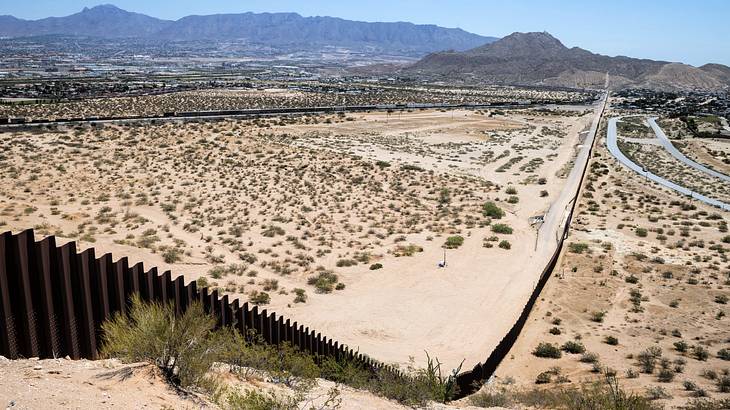 The Borderplex
El Paso is located right on the United States-Mexico border next to Juárez, earning it the name of the Borderplex. Its position makes it a busy border-crossing spot for travel and trade to and from the US and Mexico.
Notably, the El Paso-Juárez conurbation is the second-largest on the US-Mexico border after the San Diego-Tijuana conurbation. You won't hear this nickname as frequently as some others, like Sun City, but the majority of residents will know of it.
The City With a Legend
Due to having a long and interesting history, it's not that surprising that another El Paso, Texas, nickname is the City With a Legend. It's not that well-known when this name originated or what precisely the legend is, but many think it relates to the city's Wild West history. The moniker also featured in Marty Robbins' song "El Paso City," which contributed to its popularity, even outside of El Paso.
The Six-Shooter Capital
Another of the historical names relating to the Wild West is the Six-Shooter Capital. During the late 1800s, El Paso was a town of lawlessness, with a prevalence of firearms, including "six-shooters" (revolvers). The name was used throughout the end of the 19th century but fell out of favor in the 20th century as the city developed.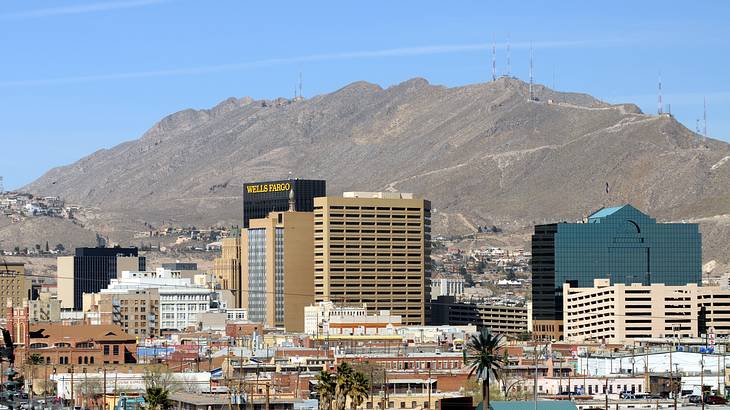 The Western Tip of Texas
Due to El Paso's western location (it's the westernmost part of the state), it has gained the moniker the Western Tip of Texas. The city also forms a tip-style shape, pointing westward with Mexico on one side and New Mexico on the other. You probably won't hear this name in everyday conversation, but you may spot it in an article or other copy.
The Pass
If you want to answer the question: "What does El Paso mean?" this nickname should help! The Pass comes from El Paso's original full name, El Paso del Norte, which translates to "the pass of the North."
Historically, the city was used as a gateway to pass through to the United States in the North from Mexico. While this nickname isn't used in everyday conversation, you will see it in historical texts and locals are likely to be aware of it.
In Conclusion
El Paso is one of many fascinating Texas cities. As you should have learned in this article, El Paso also has numerous nicknames inspired by its rich history and culture. There are also names linked to its geography and climate.
Even if you knew all of these monikers, you should have discovered a few interesting stories about how they came to be. You may have even decided to plan a trip to the Sun City to explore the area yourself!
Want to keep exploring?
Subscribe for discounts on tickets and hotels and our latest guides.
Thank you for subscribing
We will be in touch soon with discounts on tickets and hotels and our latest guides.
Want to keep exploring?
Subscribe for discounts on tickets and hotels and our latest guides.
Thank you for subscribing
We will be in touch soon with discounts on tickets and hotels and our latest guides.