7 Nicknames for Washington State You Should Know
Destguides may receive commissions from purchases made through affiliate links in this article.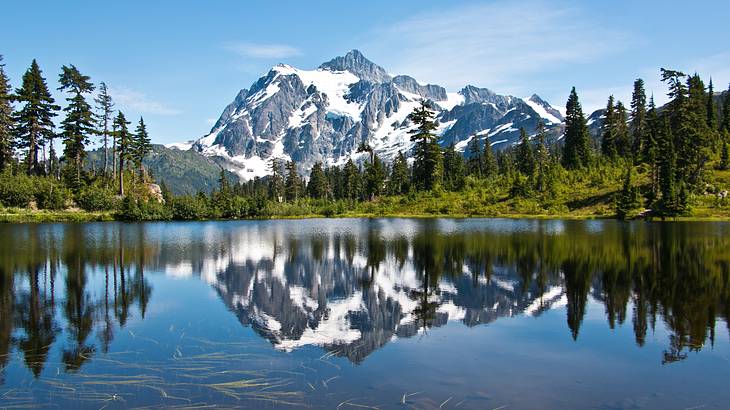 The State of Washington is a beautiful and unique place. From mountainous landscapes to vibrant cities and being home to the headquarters of global companies, it has a lot to offer.
Named in honor of George Washington, the first U.S. president, this region is also known by many alternate names. These monikers relate to a range of topics, including the area's history and its vast evergreen forests. To discover seven fascinating nicknames for Washington state and the stories behind them, read on.
7 Washington Nicknames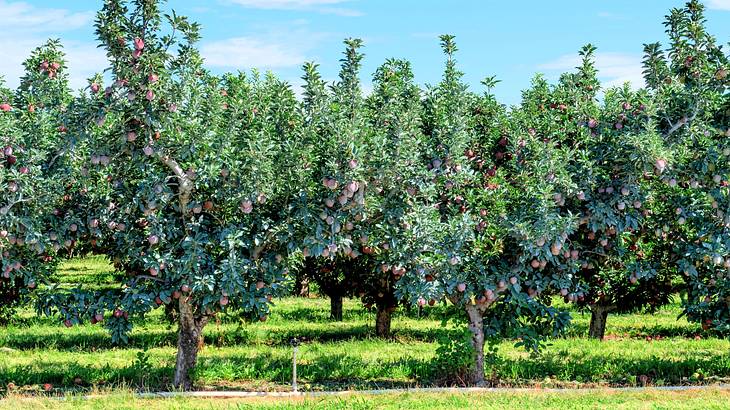 The Apple State
Did you know that Washington is the nation's top apple-producing state? This fact led to the apple being designated a state symbol in 1989 and contributed to the implementation of the Apple State nickname.
Apples were first imported by settlers, like many other foods that are common today. The region's temperate climate is ideal for apple growing, leading to the fruits thriving.
Today, Washington produces approximately 10 billion apples per year. As this number doesn't look set to decrease drastically, Washington will likely be the Apple State for years to come!
Chinook State
Chinook State is a nickname for Washington that refers to the Chinook Native American tribes. Since 4000 BCE, these tribes lived in the area of the Columbia River.
This community fished, hunted, and settled for many centuries before the arrival of European colonizers. The mere existence of this nickname shows the impact of Native Americans in the history of Washington state. This influence can also be seen in its state motto, "Al-ki," which in Chinook can be translated as "by and by."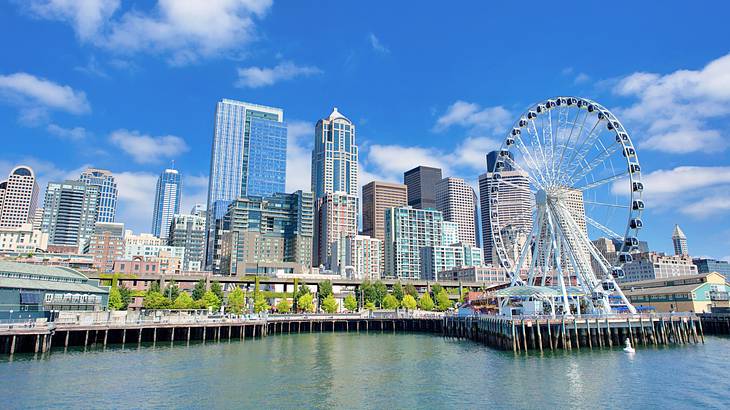 State of Love and Trust
There is a famous song by Seattle-based band Pearl Jam called State of Love and Trust. It is because of this song that Washington state is sometimes referred to as the State of Love and Trust.
While it's one of the Washington state nicknames with interesting origins, locals don't use it that frequently. However, many residents and music fans will recognize the connection between the moniker, the band, and Washington.
The Coffee State
In 1895, Seattle local Oscar Delaloyes decided to pan-roast coffee after finding some beans spilled on the ground. He eventually opened a coffee shop at Pike Place Market. Many say this was the beginning of Washington's coffee obsession.
Additionally, a well-known fact about Washington state is that it's home to the original Starbucks (also located in Seattle), which is now one of the most famous and widespread coffee chains in the world.
You'll also find a big "coffee culture" across the state, especially in major cities. In fact, it's believed that Seattle, Washington, residents consume more coffee than any other city in the country!
Additionally, there are more coffee roasters per capita than in any other state. As there are so many important connections to coffee, it's understandable why Washington was crowned the Coffee State.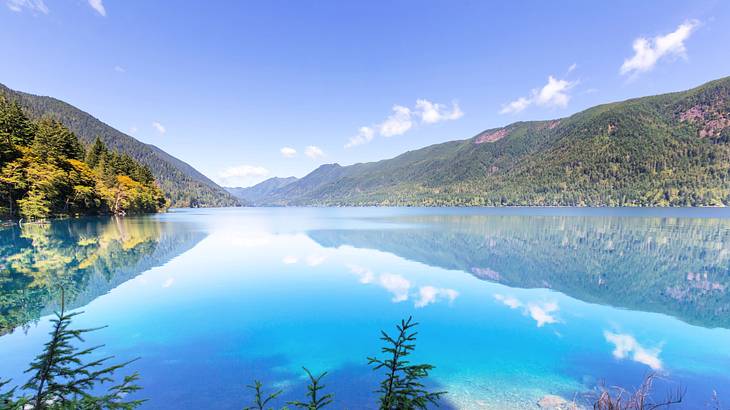 The Emerald State
As Seattle received the title of Emerald City, Washington gained a complementary nickname: the Emerald State. The reasoning behind the name is similar to the story behind Seattle's nickname. It relates to the vast amount of greenery that covers the state.
Due to Washington's location in the Pacific Northwest, the area receives a lot of rain. This helps to keep its greenery lush and a deep green color. It also encourages the growth of more trees and plants. Many of Washington's most famous landmarks showcase this greenery, like Olympic National Park and Mount Rainier National Park.
The Green Tree State
The Green Tree State has similar origins to the Emerald State moniker. It's primarily connected to the official state tree, the western hemlock. This has been the state tree since 1947.
Hemlocks retain their green foliage all year, meaning Washington is a Green Tree State year-round. These trees are often also associated with themes such as strength and resilience, things that are celebrated in relation to Washington with this moniker.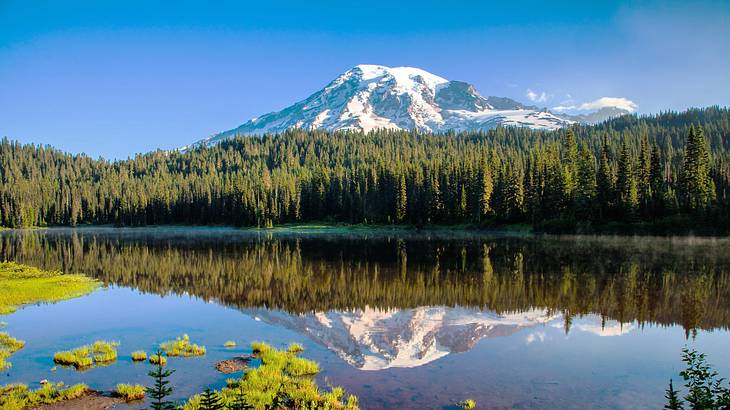 The Evergreen State
The Evergreen State is Washington's most well-known nickname. It's also connected to the greenery that covers the state, especially its abundant evergreen forests. These forests are filled with evergreen trees, such as Douglas firs and hemlocks.
As these trees are an integral part of the landscape, it's unlikely that you'll visit Washington state without seeing them. You'll likely see the Evergreen State slogan around Washington quite a bit as well. Notably, the moniker has been on Washington license plates since 1998.
In Conclusion
If you've been wondering about nicknames for the state of Washington, this list should have helped you learn about seven of the most well-known. From names inspired by the state's coffee culture to those related to the region's green landscape, all of these nicknames have interesting origins and deep ties to Washington. Now, you just have to decide which alternate name you're going to use to refer to this stunning part of the Pacific Northwest.
---
---
Want to keep exploring?
Subscribe for discounts on tickets and hotels and our latest guides.
Thank you for subscribing
We will be in touch soon with discounts on tickets and hotels and our latest guides.
Want to keep exploring?
Subscribe for discounts on tickets and hotels and our latest guides.
Thank you for subscribing
We will be in touch soon with discounts on tickets and hotels and our latest guides.
Related Articles