9 Wisconsin Nicknames That You Should Know
Destguides may receive commissions from purchases made through affiliate links in this article.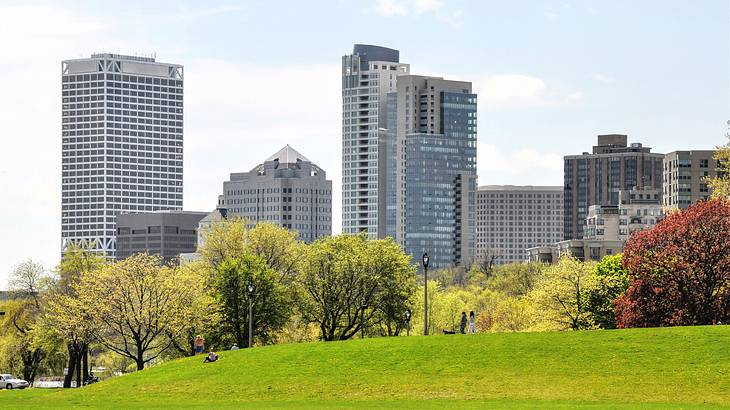 Welcome to America's Dairyland, where the heart of the Midwest beats with pride and diversity. Wisconsin, a state in the United States, has earned itself a wide array of nicknames that reflect its rich history, cultural heritage, and natural wonders.
From the bustling streets of cities like Madison, the Wisconsin state capitol, and Milwaukee to the beautiful Wisconsin River, there is so much to explore. Wisconsin is famously known as the Badger State, but it has many more names because of its vast diversity.
These nicknames highlight a unique aspect of the state, the people, and its culture. There is also an interesting story behind each name that may surprise you. Keep reading for nine Wisconsin nicknames that you should know.
9 Nicknames for Wisconsin
Wisconsin Nicknames Video
Check out our highlights video of Wisconsin nicknames.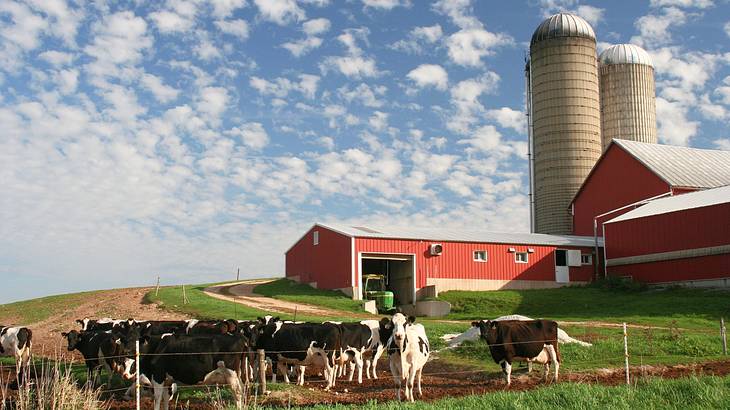 America's Dairyland
Wisconsin is affectionately known as America's Dairyland because of the importance agriculture plays in the role of the state's economy. Wisconsin is a national leader in cheese production and is also up in the rankings for milk production.
This impactful presence in the national dairy industry serves as a great source of pride for people from Wisconsin. In 1940, the Wisconsin Legislature further promoted this slogan by placing it on state license plates.
Badger State
This Wisconsin slogan has an interesting story behind it. The nickname "badger" roots in the past of the state's lead mining. One interesting Wisconsin fact is that during harsh winters, miners would live right in the mines. This led to people mocking them and calling these miners "badgers" for how they lived.
However, the "badgers" took pride in this nickname as it demonstrated their strength. The Wisconsin Historical Society even has a special article covering this information. Ever since the Badger State has been a wonderful representation of the resilience of Wisconsin residents.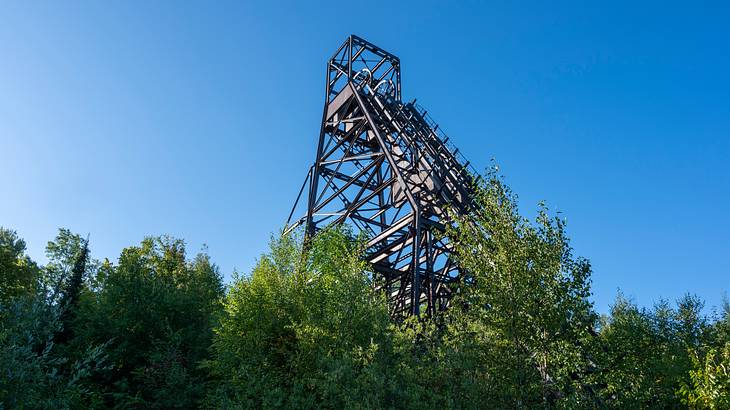 The Copper State
This is another nickname that is an ode to the state's mining industries. There are copper mines that can be found in the Northern regions, which make a major impact on the state's economy and provide a multitude of job opportunities. The Copper State is a Wisconsin state name that reflects the importance of the mining industry as a whole.
The Forward State
The official Wisconsin state motto, "Forward," was adopted in 1851. The motto reflects an optimistic essence and shows the citizen's hope for the future. It also is an ode to the progressive nature of the citizens and their influence on important historical events such as the woman's suffrage movement.
The Forward State is a WI state name that nods to the optimism and hopefulness of Wisconsinites. To this day, "forward" is a common word used among locals to inspire one another. The motto's meaning has only become stronger over the years.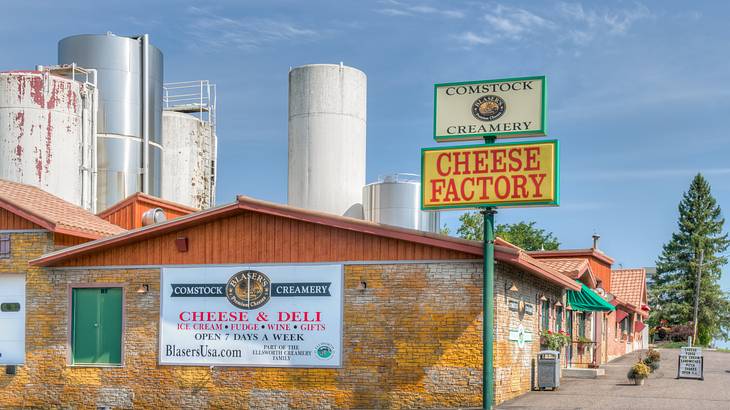 Cheese State
If there is one thing Wisconsin is famous for, it is cheese. The Cheese State earned its title because it produces more cheese than any other American state.
Wisconsinites find this to be a source of pride and are honored to be seen as such. Sometimes Wiconsinites are referred to as "Cheeseheads" for this reason alone.
Dairy State
It is no secret at this point that Wisconsin is famous for its dairy production capabilities. Interestingly, the state's farms collectively produce roughly 2.44 billion pounds of milk per month!
Even though Wisconsin is widely known as the Dairy State, it sits second in the nation behind California for leading milk production. Wisconsin does sit as the leader of cheese production nationally, which is another important source of pride for citizens.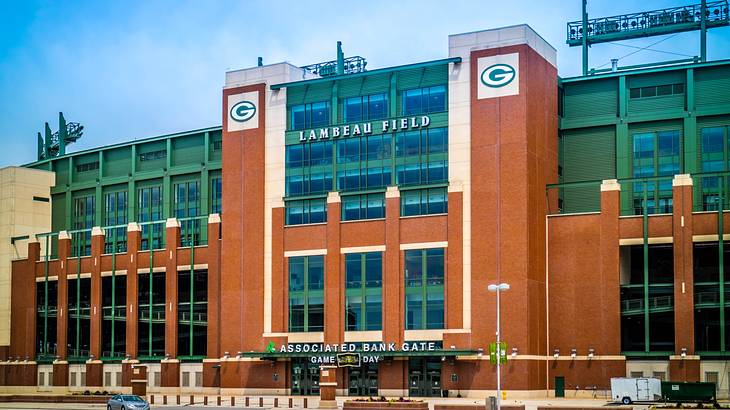 The Frozen Tundra
The Frozen Tundra refers to the famous Wisconsin landmark Lambeau Field, the home field of the NFL team the Green Bay Packers.
This nickname for Wisconsin originates from the Ice Bowl game between the Dallas Cowboys and the Packers played in December of 1967. The game occurred in extremely cold temperatures that set it in history. Thus, the nickname the Frozen Tundra has stuck ever since.
Sconnie Nation
Sconnie Nation is a term used to describe things related to Wisconsin. Depending on the context, it can be used as a noun or an adjective. It originates from the middle four letters of the state name.
Sconnie can be used to refer to a person from the state or simply something that reflects the culture. This slogan is popular amongs locals and is used as a collective source of unity.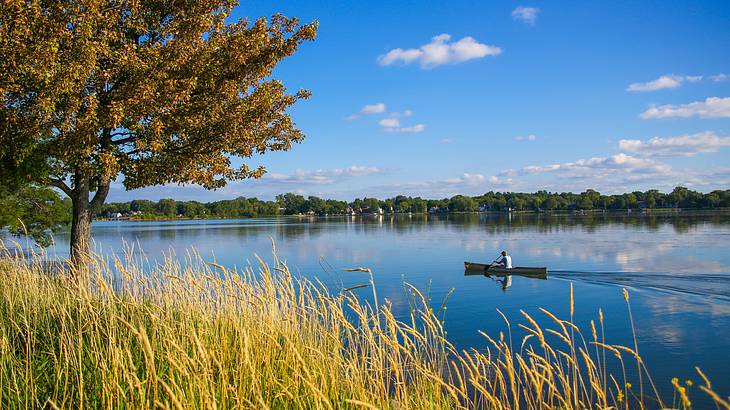 The Great Lakes State
Wisconsin is not only known for its dairy products, but it also has a plethora of natural beauty. The state has shores along Lake Michigan and Lake Superior, which provide breathtaking lake views.
This nickname is often associated with Wisconsin's nearby neighbor, Michigan. However, some refer to Wisconsin as the Great Lakes State because of its proximity to these bodies of water.
In Summary
From historical antidotes to groundbreaking dairy production, the state has much to offer. These nicknames are only a glimpse into the character of Wisconsin.
Perhaps the most famous and cherished nickname, America's Dairyland, pays homage to Wisconsin's leading agricultural industry. Beyond this primary nickname, Wisconsin boasts several others, each adding to the state's allure and culture.
Each nickname is unique and gives a slightly different perspective on the state. These must-know nicknames are sure to help you find a deeper appreciation for Wisconsinities' culture and history.
Give us feedback about this article
More articles about Wisconsin:
Read more articles about the United States:
More articles about nicknames:
---
---
Want to keep exploring?
Subscribe for discounts on tickets and hotels and our latest guides.
Thank you for subscribing
We will be in touch soon with discounts on tickets and hotels and our latest guides.
Want to keep exploring?
Subscribe for discounts on tickets and hotels and our latest guides.
Thank you for subscribing
We will be in touch soon with discounts on tickets and hotels and our latest guides.
Related Articles