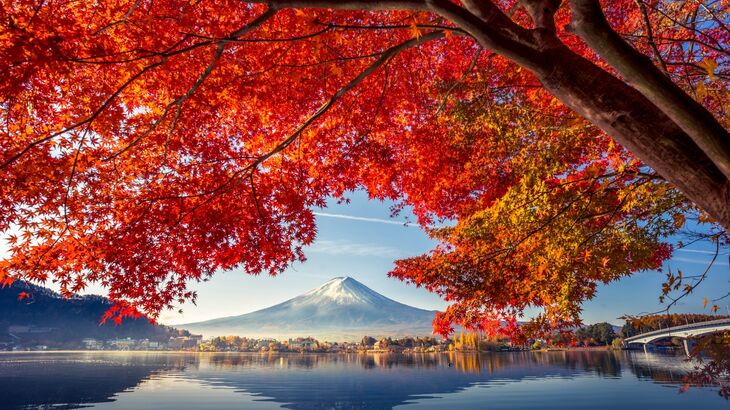 With a perfect mix of modern and ancient elements, Japan is a country that allows you to enjoy both contemporary and historical attractions.
From hundred-year-old temples to enormous skyscrapers and fun theme parks, there are many famous landmarks in Japan to explore!
While Japan's capital city, Tokyo, is one of the most popular areas to visit, there are must-see Japan landmarks across the country.
Japan will truly satisfy your travelling appetite with its amazing and unique culture, stunning natural and urban environments, and World Heritage Sites galore.
Whether you are returning to Japan or are venturing here for the first time, you are sure to find many attractions and activities to enjoy. So, grab your suitcase and get ready for a fun-filled Japanese adventure!
32 Famous Japanese Landmarks
Japan Landmarks Map
Using the map of Japan landmarks, you can explore all the landmarks.
In Conclusion
Japan is an amazing country to visit with many great attractions and famous landmarks to see.
No matter which area of the country you travel to, you will find a vast range of historical and cultural landmarks. This includes temples, palaces and castles, museums, and more.
If you enjoy more modern attractions, there are lots of contemporary and entertainment-based Japanese landmarks as well.
From aquariums and zoos to world-renowned amusement parks and observation towers, there is truly something for everyone!
Hopefully, these Japan travel tips outlining the country's best landmarks will help you plan an incredibly memorable trip.
This article was edited by Alli Sewell.
For some great articles about landmarks, check out: