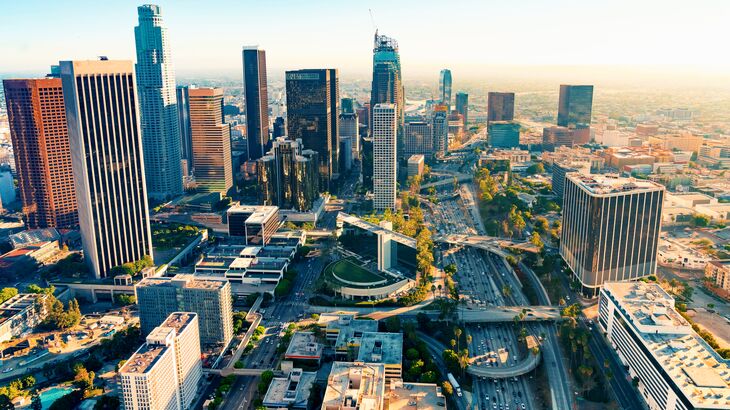 Located in Southern California, Los Angeles is the largest city in the state and the second-largest in the United States. It's known for its sunny weather, cultural and ethnic diversity, beautiful beaches, and the entertainment industry.
Many people from around the globe come to this part of the US to see the Hollywood Sign, walk on the Hollywood Walk of Fame or through Beverly Hills, spend a day at a theme park, and more!
As you can see, there's an endless list of things to do in LA. If you're feeling overwhelmed by the choices, see below for famous Los Angeles landmarks to prioritize on your next visit!.
16 Famous Landmarks in Los Angeles, CA
Los Angeles Landmarks Map
Using the map of Los Angeles landmarks, you can explore all the landmarks.
In Summary
There are many iconic and historical landmarks in Los Angeles, California to see. Moreover, there are theme parks, restaurants, and museums that aren't listed above to explore. You will never be short of things to do here, no matter how many times you visit!
This article was edited by Loredana Elena.
For more interesting articles about United States, read:
For some great articles about landmarks, check out: