17 Los Angeles Nicknames That You Should Know
Destguides may receive commissions from purchases made through affiliate links in this article.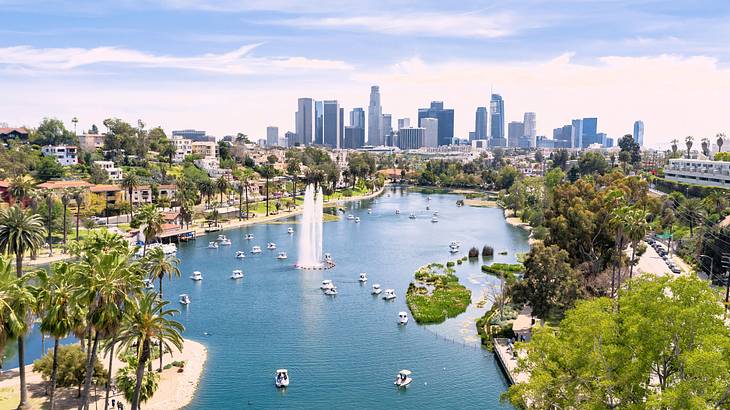 Los Angeles in Southern California is a city full of celebrities, delicious food, and famous landmarks, like the Santa Monica Pier and Venice Beach. It attracts aspiring actors and musicians, as well as tourists from around the world.
There's more to the city than just celebrity spotting, though, as Los Angeles has a rich history and unique culture. This history has even inspired the creation of many Los Angeles nicknames, as residents don't want to forget the city's origins.
Believe it or not, there are 17 popular nicknames for the city, like the City of Flowers and Sunshine or the Entertainment Capital of the World, so you have plenty to learn. Keep reading to discover more of these nicknames, their backgrounds, and how people use them today.
17 Nicknames for Los Angeles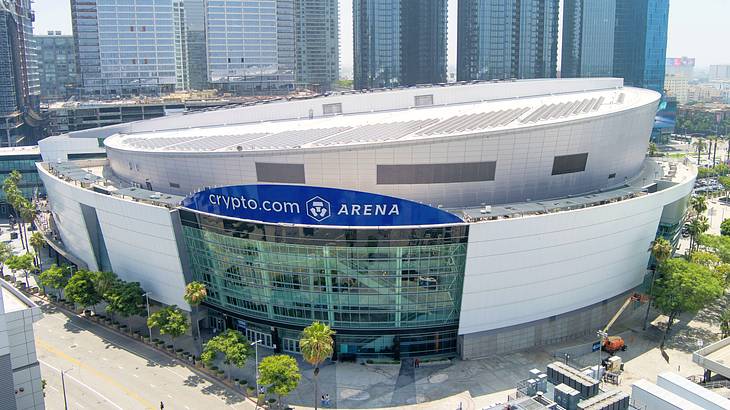 City of Champions
One fun fact about California is that the state has the most major league sports teams of any city in the country. Los Angeles is home to many of these iconic sports teams, such as the Dodgers, Kings, and Lakers. In 2020, the Los Angeles Lakers and Los Angeles Dodgers won respective championships within 16 days of each other.
These wins granted the city the nickname the City of Champions. This is, however, an unofficial nickname that a number of cities claim for themselves. Cities like New York, Boston, and Pittsburgh have all won plenty of championships, so this nickname may constantly be under debate. Sports lovers in Los Angeles continue to proudly use this nickname, though.
El Pueblo
Since Los Angeles used to be a town called El Pueblo de la Reina de los Angeles, it has been shortened to El Pueblo as an LA nickname. In Spanish, El Pueblo means 'the town,' so it's not the most apt nickname for the city, but it's an ode to Los Angeles' rich history. This nickname may be more popular among Spanish speakers, but it's not widely used anymore.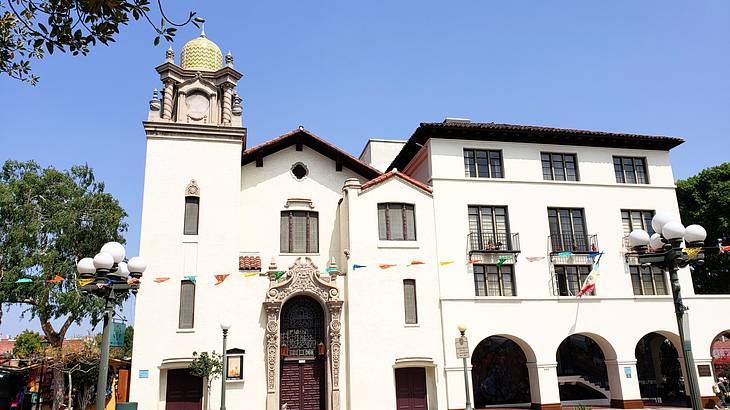 City of Angels
One of the most well-known nicknames for LA is the City of Angels. Spanish colonizers moved to Southern California in the 1700s, starting a town called El Pueblo de la Reina de los Angeles. This name means "Town of the Queen of the Angels" in English, referring to the Virgin Mary.
When the town grew and became a city, the name was changed to the City of Los Angeles in 1850. Since Los Angeles means 'the angels' in Spanish, it became the City of Angels.
Angeltown
Since the City of Angels is the most well-known nickname for Los Angeles, there are a lot of other names that stem from it. This includes the nickname Angeltown.
Los Angeles isn't actually a town. In fact, it's the second-largest city in the United States by population. But, it started out as a small town, leading to this nickname. It's not a very popular option as many people use the moniker of the City of Angels instead, but some still refer to the city by this nickname.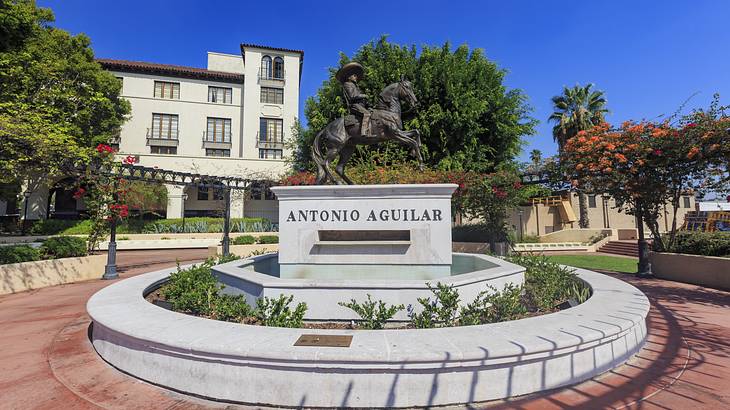 El Lay
People often shorten Los Angeles to LA to make saying or writing it more efficient. Thanks to the city's Spanish background, many have switched this simple nickname to El Lay instead.
El Lay doesn't mean anything in the Spanish language, it's simply another way to shorten the city's name. Since El Lay sounds the same as LA when you hear it out loud, you may not notice that people are saying it. So, this nickname is more common in writing, such as in text messages or social media posts about Los Angeles.
Double Dubuque
A less favorable Los Angeles nickname is Double Dubuque. It was an insulting nickname for the city, originating from Dubuque in Iowa, as there were a lot of midwesterners in Los Angeles, particularly between the 1920s and 1960s.
People felt like Los Angeles was too full of midwesterners, changing the city's culture. Since it was an insulting nickname, it quickly lost popularity, especially as Los Angeles became more and more diverse. Today, the nickname is no longer relevant, and most residents have never even heard of it.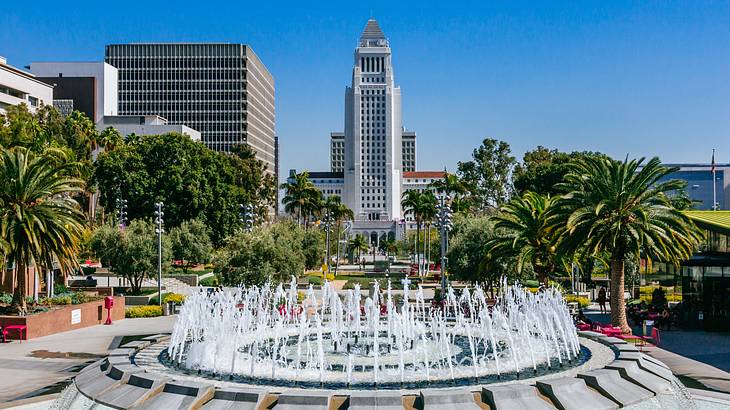 City of Flowers and Sunshine
Although California isn't one of the hottest states, it's known for its warm climate and year-round sun. Thanks to its weather, Los Angeles received the nickname the City of Flowers and Sunshine.
Despite the warm climate, this may not be the most accurate nickname for Los Angeles. Cities like Phoenix and Las Vegas have more sunny days per year. Similarly, there are a lot of green spaces in the city with flowers, but it's not the most floral city. Because of this, the City of Flowers and Sunshine isn't a very popular nickname in Los Angeles.
The Angels
The Spanish translation of Los Angeles is the Angels, which many people use as a nickname for the city. It's similar to other nicknames mentioned, such as Angeltown or City of Angels, as it's just a play on the actual name of the city.
It's not one of the most popular nicknames, but some people still refer to Los Angels as the Angels. It's an ode to the city's Spanish history and origins, so it's worth a mention.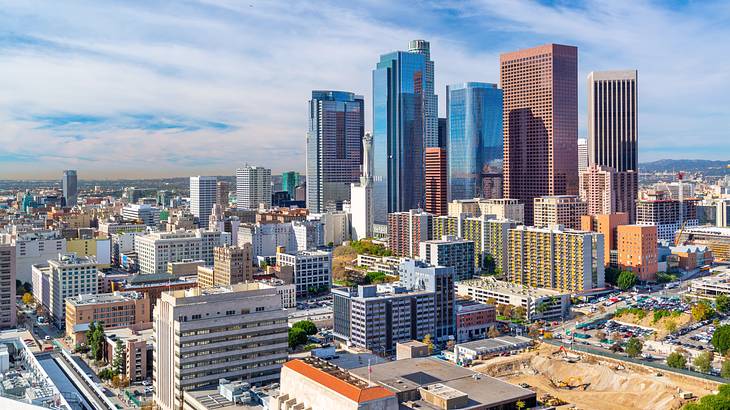 L.A.
L.A. is the most simple nickname for the city as it's just a shortened version of Los Angeles. A few cities in the United States utilize similar nicknames, like NYC for New York City or NOLA for New Orleans, Louisiana, as it's an easier way to refer to cities with longer names.
Because it's so simple, this is probably the most popular nickname for Los Angeles. Even people that don't live in the city call it L.A., though they may simply write it as LA.
Tinseltown
Tinseltown started as a nickname for Hollywood but has since expanded to encompass Los Angeles as a whole. The first written use of this nickname was in the 1920s as an insult to Hollywood. People used to use the word tinsel to describe something shiny or gaudy, so they created the nickname to describe the unrealistic or artificial nature of Hollywood.
A celebrity gossip columnist named Walter Winchell first popularized the nickname, and it was used frequently until the 1970s. The film industry in Hollywood then changed at this time, as more independent films were released, so people believed the city had more substance than they originally thought.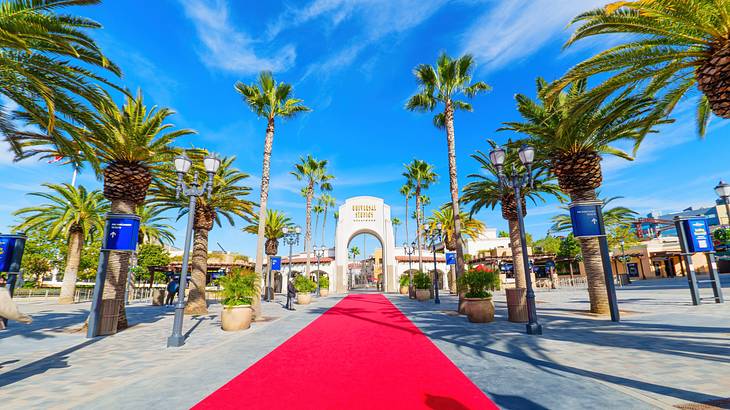 La-La Land
You may think that the nickname La-La Land comes from the movie of the same name, especially since it was filmed in Los Angeles, but it actually originated in the 1960s. Being in 'La-la land' typically means you're in a dreamlike state or out of touch with reality.
Since the city was, and still is, full of celebrities, Los Angeles earned this nickname, as they're typically living in their own world. It's also a play on the nickname, LA. The film industry is typically what attracts newcomers to the city, making Los Angeles a city full of dreamers.
Lotusland
One nickname you may have never heard of for Los Angeles is Lotusland. This nickname originated in the 1920s but came from a much older text, Homer's The Odyssey. In the work, there are lotus-eaters that live in a perpetual state of contentment, self-indulgence, and dreamy forgetfulness.
Readers compared these lotus-eaters to Los Angeles residents, making this nickname similar to La-La Land's origin. Lotusland was a popular nickname in the 1920s and 30s but has since lost popularity.
Shaky Town
California is the most earthquake-prone state because of its position on the San Andreas fault line. This led to the LA name Shakytown for Los Angeles as the earthquakes often make the buildings and skyscrapers shake, though San Diego and San Francisco are also greatly impacted by earthquakes.
Since California is used to these earthquakes, the state is more prepared than others for the potential destruction. Minor earthquakes barely affect residents, and larger ones don't create the same loss in Los Angeles as they might in other cities across the United States.
Southland
Since Los Angeles is in Southern California, it earned the nickname Southland. This name was then adapted to refer to just Los Angeles, making it a popular nickname among residents. This inspired the creation of a television show of the same name as it's based in Los Angeles, as well as the name of a band from the city.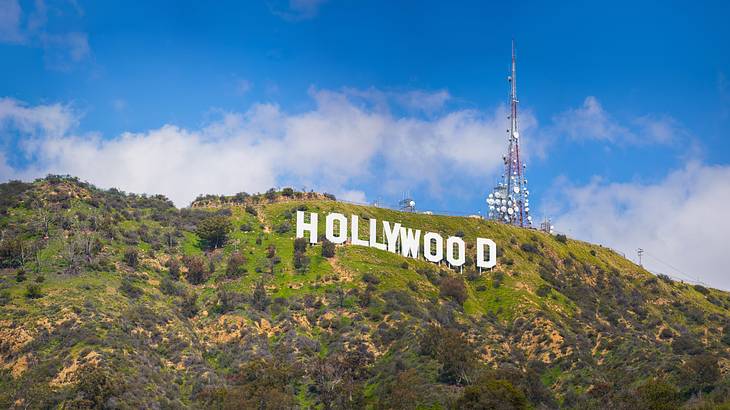 The City of Dreams
Another name for Los Angeles is the City of Dreams, or this nickname is elongated to the City of Hopes and Dreams. Many people flock to Los Angeles to see the famous California landmark, the Hollywood Sign, and experience fame themselves, typically in the music or movie industry.
The city attracts aspiring movie stars, musicians, and even athletes dreaming of advancing their careers and becoming well-known. Sometimes, this nickname is changed to the City of Broken Dreams. There are so many people trying to pursue the same dream that it makes it hard for everyone to succeed.
The Big Orange
You've likely heard of the nickname 'the Big Apple' for New York, but Los Angeles has its own version, the Big Orange. This nickname originated in the 1970s as Los Angeles produced a lot of Navel oranges and Valencia oranges thanks to the city's warm and sunny climate.
The nickname was used a lot from the 1970s to the 1990s, but usage has since died down. It didn't catch on as a nickname like the Big Apple did. It also suits another state better, Florida, as it's one of the main orange producers in the world.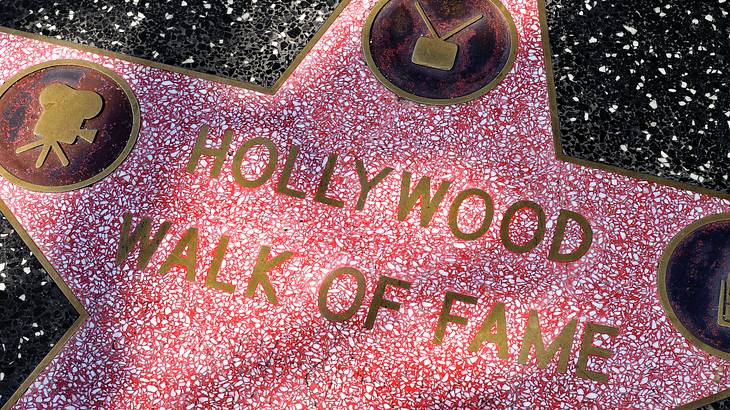 The Entertainment Capital of the World
The nickname the Entertainment Capital of the World is attributed to a few American cities, including Los Angeles. New York and Las Vegas also claim this nickname but for different reasons.
Los Angeles is often thought of as the entertainment capital of the world because it's where Hollywood is located. Hollywood is full of celebrities, like actors, actresses, and musicians.
Los Angeles is where a lot of movie and television studios are located as well, so filming is always taking place in Los Angeles, leading to the creation of this nickname. If you're visiting Los Angeles, you can learn about these celebrities at the popular Los Angeles landmark, the Hollywood Walk of Fame.
In Summary
Los Angeles has a long and interesting history and unique culture, which is why the city has so many unique nicknames. To honor this history, many of these nicknames are still used today, like L.A. or the Angels. Even the nicknames that aren't as popular anymore add to the city's history, so you can brag about knowing them.
Hopefully, this list has taught you more about Los Angeles, whether you live there, want to visit, or are thinking about making the move to pursue your dreams. You can even share these LA nicknames and interesting facts with your family and friends to impress them.
Give us feedback about this article
Learn more about Los Angeles:
More articles about California:
Read more articles about the United States:
More articles about nicknames:
---
---
Want to keep exploring?
Subscribe for discounts on tickets and hotels and our latest guides.
Thank you for subscribing
We will be in touch soon with discounts on tickets and hotels and our latest guides.
Want to keep exploring?
Subscribe for discounts on tickets and hotels and our latest guides.
Thank you for subscribing
We will be in touch soon with discounts on tickets and hotels and our latest guides.
Related Articles