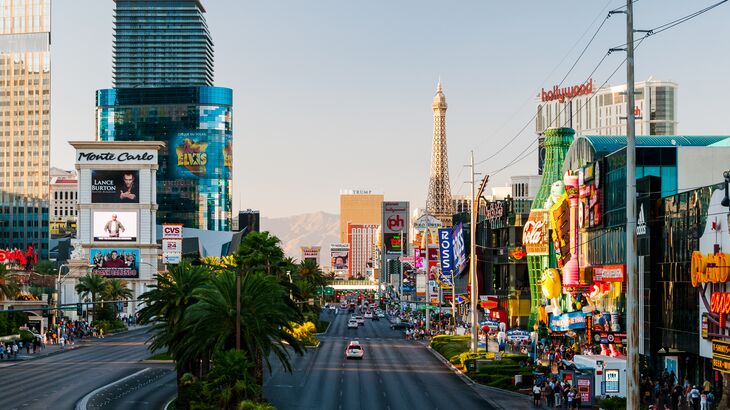 Las Vegas is one of the world's most loved and well-known tourist destinations. The city is traditionally known for its many casinos, luxury hotels, and amazing nightlife. However, it's also an ideal location for those who enjoy shopping, dining at high-quality restaurants, and visiting a range of attractions.
Due to Las Vegas being such a unique place, with an out-of-this-world atmosphere, it's no surprise that there are an array of fun facts about Las Vegas, NV.
For example, did you know that Vegas is home to many of the world's largest hotels? Or that The Luxor Hotel's Sphinx is bigger than the original in Egypt? To learn even more mind-blowing facts about Las Vegas, read on!
22 Fun Las Vegas Facts
In Summary
Las Vegas is one of the most exciting destinations in the world. There's also lots to learn about this vibrant and iconic city. Hopefully, this list of 22 fun facts has taught you some new information and got you looking forward to your next trip to Sin City.
For more interesting articles about United States, read:
For some great articles about facts, check out: