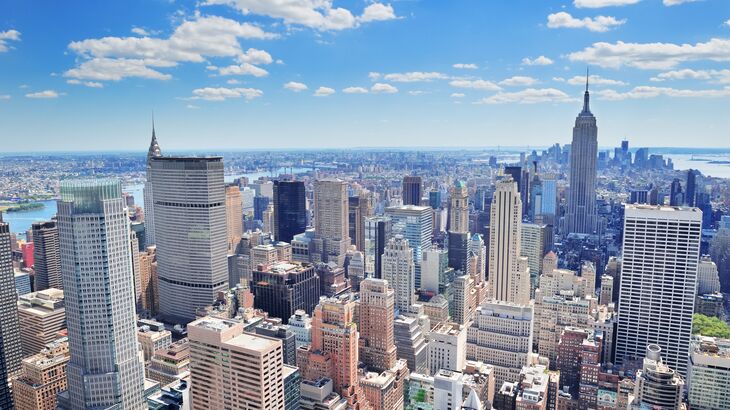 New York City, in New York State, is a fascinating destination. It's frequently listed as one of the best locations in the world to travel to and is home to a multitude of landmarks.
While NYC is commonly associated with Manhattan, the area comprises five boroughs: Manhattan, Brooklyn, Queens, Staten Island, and the Bronx.
All five boroughs have their own quirks and feature an array of exciting attractions. The city also has a rich history and culture, resulting in the creation of various fun facts about New York City.
Whether you're a first-time visitor to NYC or have lived there all your life, you're sure to be surprised by these 22 NYC facts!
22 New York City Fun Facts
In Summary
New York City is an iconic destination packed with landmarks and attractions. Due to the city's extensive history and rich culture, you can discover a multitude of fun facts about NYC. Hopefully, the above interesting facts taught you something new about this wonderful part of the United States!
For more interesting articles about United States, read:
For some great articles about facts, check out: