7 Long Beach Nicknames That Will Surprise You
Destguides may receive commissions from purchases made through affiliate links in this article.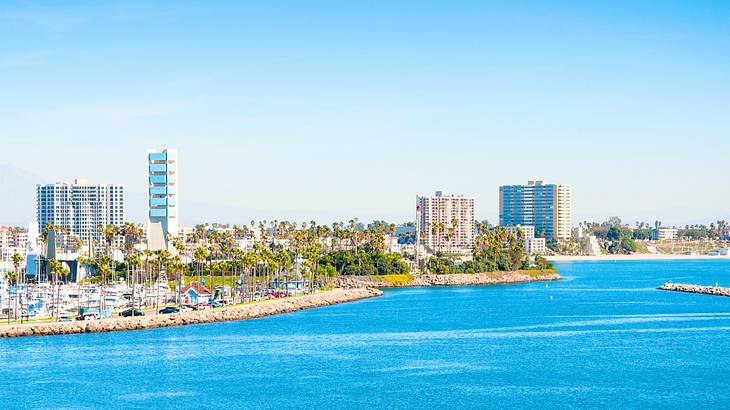 California boasts many beautiful coastal destinations, like Long Beach. Located in Southern California just outside Los Angeles, the city has scenic beaches, a plethora of water activities, top museums, and much more. There are also many Long Beach nicknames associated with the area.
From the well-known Aquatic Capital of America to the more unusual Iowa by the Sea, there's a lot to learn! If you want to discover all of the alternate names for Long Beach, keep reading for seven monikers and the stories behind them.
7 Nicknames for Long Beach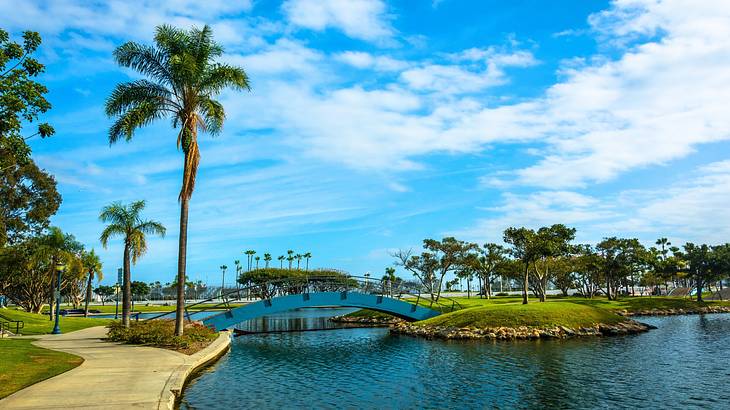 Aquatic Capital of America
Another interesting Long Beach nickname is the Aquatic Capital of America. This moniker is considered to be the official nickname for the city.
It relates to the vast number of aquatic activities that can be enjoyed in Long Beach. Due to being a coastal city, you can swim in the ocean as well as boat and surf, among many other activities. You can also partake in activities on the water at the famous Long Beach landmark Rainbow Lagoon Park, like going on swan boats.
In addition, there are multiple indoor and outdoor aquatic centers. These venues offer swimming and other water activities, such as water exercise classes. The city is so proud of its aquatic attractions that the Aquatic Capital of America Foundation was developed. It promotes Long Beach as an aquatics destination and ensures the city's watersports establishments thrive.
Iowa by the Sea
Iowa by the Sea is one of the fascinating historical nicknames for the Long Beach area. While the exact origin of this name is unknown, it's thought to have first been used in the mid-20th century. This is because, during the 1950s, many people from Iowa and other Midwestern states moved to Californian cities, including Long Beach.
Interestingly, these groups would meet frequently for picnics at an event called the Iowa Picnic in Bixby Park. This large event went on until around the 1960s, with a smaller version still hosted today. Due to this sizeable Iowan population and Long Beach's coastal location, the Iowa by the Sea name came to be and remains quite well-known today.
Bike-Friendly City
Another activity that's popular in Long Beach is biking. Best of all, it's not difficult to get around on a bike as the city is extremely bike-friendly. While not an official moniker, locals will easily understand why Bike-Friendly City and similar names like Cycle City exist.
Long Beach has numerous biking paths, including many coastal trails that offer beautiful views. The city also promotes cycling as a sustainable and healthy mode of transport, and there are bike-share programs across the city. One of the goals of these programs is to make Long Beach known as one of the most bike-friendly cities in the world.
When in the area, take some time to bike around the city, and you'll quickly understand why this nickname was created! It's also the ideal way to spot all of the California landmarks located in Long Beach.
LBC
While we're quite used to seeing large city name abbreviations like LA and NYC, numerous other cities have abbreviations that may be less familiar. Long Beach is one of those cities, with the LBC nickname generally only being known by locals. It has also been used in the music scene, especially relating to 90s rap and R&B.
The "LB" part of the name obviously relates to Long Beach (and is sometimes used as a standalone nickname); however, what the "C" stands for is still debatable. Some say it simply stands for "city." Others think it's for California. Whatever the "c" represents, there's a good chance that you'll see or hear this name while exploring Long Beach.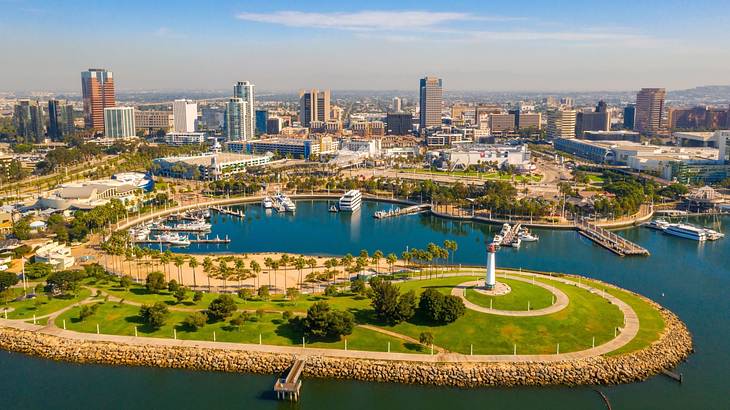 Strong Beach
Another moniker with connections to rap music is Strong Beach. Exactly when this name was created isn't really known, but many connect it to Snoop Dogg, who's from Long Beach. Since its creation, the name has been used in other songs and has become a common slang term for the city.
Not only does the nickname rhyme with Long Beach, but it references a sense of resilience and strength associated with the city and its community. While lots of people see Long Beach as a scenic beach getaway location, it actually had strong connections to gang activity in the past. Many Long Beach residents had to be strong and resilient to make it in the area, contributing to this alternate name.
The International City
The International City isn't only a nickname for Long Beach; it's also the city's motto. It relates to the area's diversity. You can find residents of many races and nationalities in Long Beach.
Additionally, the city welcomes lots of international visitors and is a hub for national and international trade. An interesting California fact is that Long Beach is one of the largest ports in California along with Los Angeles. The Port of Long Beach generally falls within the top 10 ports in the country when ranked by total trade and total foreign trade.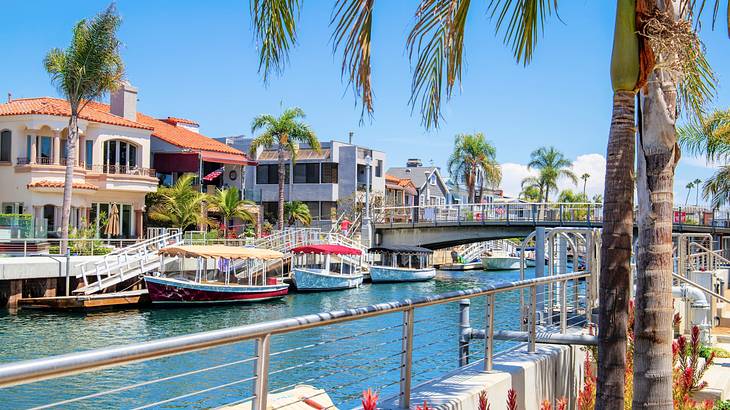 Urban Waterfront Playground
Urban Waterfront Playground is a nickname with similar origins to the Aquatic Capital of the World name. Long Beach is an urban coastal city with an array of waterfront activities to enjoy. From swimming to boating, kayaking, and even riding swan boats! There are also many beaches here, allowing you to play beach games like volleyball while admiring the waterfront view.
In Conclusion
As you can see, there are quite a few alternate names for Long Beach. Whether you already knew many of these or not, you should have found out some interesting things about how these names came to be. You may have even been inspired to plan a trip to the beautiful and sunny Long Beach!
Want to keep exploring?
Subscribe for discounts on tickets and hotels and our latest guides.
Thank you for subscribing
We will be in touch soon with discounts on tickets and hotels and our latest guides.
Want to keep exploring?
Subscribe for discounts on tickets and hotels and our latest guides.
Thank you for subscribing
We will be in touch soon with discounts on tickets and hotels and our latest guides.