30 Fun Things to Do in Ontario, California
Destguides may receive commissions from purchases made through affiliate links in this article.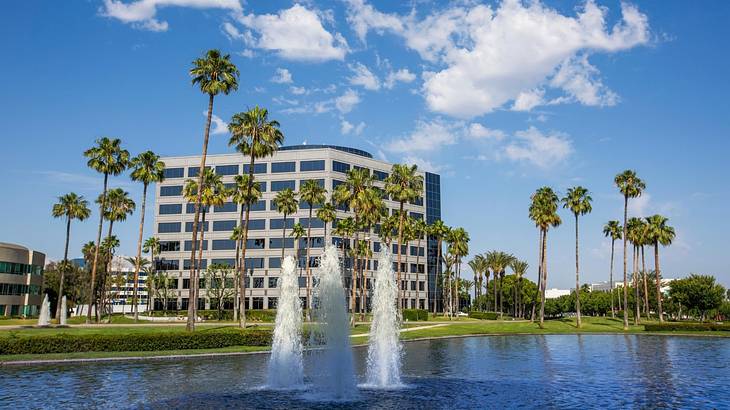 You can find many fantastic cities in Southern California, like Ontario. This friendly city has many attractions to check out, from concert venues to parks and museums.
Fun things to do in Ontario, California, include seeing a concert or sporting event at Toyota Arena, experiencing indoor skydiving, and exploring the Ontario Museum of History & Art. You can also find many attractions on the city's outskirts, like National Parks, luxurious spas, and other specialty museums. Keep reading to discover all the exciting things to do in and around Ontario!
30 Fun Things to Do in Ontario, CA
Fun Attractions in Ontario, CA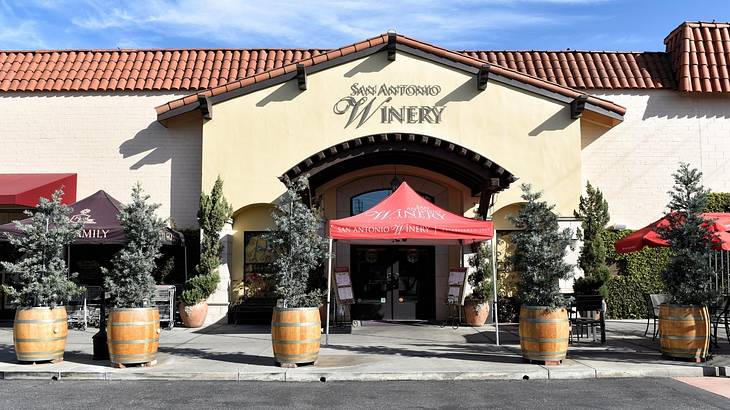 Sip wine at San Antonio Winery
San Antonio Winery is one of the premier wine destinations in Southern California. Conveniently, there's a tasting room location in Ontario, allowing you to visit this renowned winery during your visit.
At the winery, you can taste delicious whites, reds, and roses. Tasting samples are served as wine flights that you can drink on the beautiful outdoor patio. You can then purchase a few bottles to give as gifts or enjoy yourself.
Attend an exhibition at the Ontario Convention Center
No matter your interests, you'll find an event that appeals to you at the Ontario Convention Center. Exhibitions and other events are hosted almost every month.
Just a few of the things previously hosted at the convention center include an Anime expo, a Comic Con event, and bridal shows. In addition, some sporting events, like Muay Thai and gymnastics competitions, are also hosted at the Ontario Convention Center.
Go skydiving at iFly Indoor Skydiving
If you like adventure activities, one of the best places to visit in Ontario, California, is iFly Indoor Skydiving. Participating in a skydiving experience allows you to learn how to skydive in a safe environment. After some lessons, you can skydive in a state-of-the-art vertical wind tunnel. You'll also get a skydiving certificate to take home with you!
Hang out at Cucamonga-Guasti Regional Park
Cucamonga-Guasti Regional Park is a popular local park that's a fun place to hang out with friends or family. The park features two scenic lakes that you can go pedal boating on and a swimming pool with waterslides.
There's also a volleyball court, lots of space to sit and chat or enjoy a picnic, and some paths to stroll along. You'll see wildlife here as well, including many birds like ducks and blue herons.
Have a picnic at Nugent's Park
Nugent's Park is a charming urban park in central Ontario. This attraction is also the oldest park in the city. As the park has lots of green space, including lawns, it's the ideal place to have a picnic with friends or family. After your picnic, you can explore Ontario Town Square, located just a five-minute walk away.
Tee off at Whispering Lakes Golf Course
Whispering Lakes Golf Course is a manicured public golf course that's worth a visit if you enjoy the sport or are looking to improve your skills. Visitors can play the 18-hole par 72 course or practice at the driving range.
After your game or practice session, you can get some snacks at the clubhouse. Tournaments are also hosted throughout the year if you enjoy watching golfing competitions.
View artworks at the Chaffey Community Museum of Art
One of the best things to do in Ontario, CA, for those interested in art is going to the Chaffey Community Museum of Art. At the community art gallery, you can view numerous artworks by local artists, with a focus on contemporary art. Many excellent events are held at the venue as well, like painting and drawing classes and meet-the-artist events.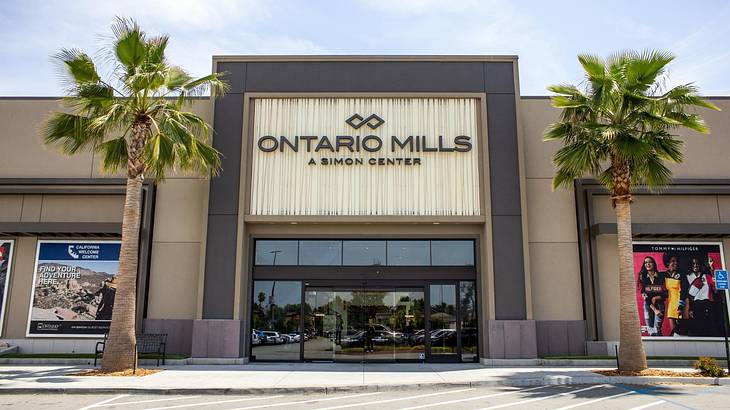 Shop at Ontario Mills
Another fun activity in Ontario is shopping at Ontario Mills. This retail venue is one of the best shopping destinations in California and is home to many stores.
Shopping options include clothing, beauty, and jewelry outlets, as well as shops for kids, like a Disney store and a LEGO store. You'll discover a range of dining options as well, from sit-in eateries to takeout spots and snack vendors.
Take your family to LOL Kids Club
If you're in Ontario with your children, plan a trip to LOL Kids Club. The indoor play center has lots of activities for little ones to enjoy. Things to do at LOL Kids Club include exploring indoor jungle gyms, tackling obstacle courses, and playing in ball pits.
After playing, your kids can grab snacks like pizza or burgers. Some special events are also held, like arts and crafts days, and you can book your kid's birthday party here if you live in the area.
Laugh the night away at Ontario Improv
One of the best things to do in Ontario, California, in the evening is seeing a show at Ontario Improv. The improv comedy club features performances by well-known comedians and up-and-coming acts. As you enjoy the show, you can order food and drinks. Menu options include pizza, nachos, and specialty cocktails.
Admire artworks at the Ontario Museum of History & Art
The Ontario Museum of History & Art is one of the best cultural attractions in the city. Housed in the former City Hall building in the Euclid Avenue Historic District, the museum features artworks in various mediums. It also highlights cultural and historical events that have influenced Ontario today.
Along with seeing different exhibitions at the Ontario Museum of History & Art, you can attend events and workshops like painting classes and emerging artist meetups.
Dine at El Torito
El Torito is one of the fun places in Ontario to check out for dinner and drinks. The Mexican eatery serves a range of dishes, including tacos, fajitas, and enchiladas with various fillings.
To accompany your meal, you can order many flavors of margarita, plus other cocktails and Mexican beer. You can also treat yourself to dessert, with dishes like Mexican bread pudding and home-style flan on the menu.
Book a go-karting session at K1 Speed Ontario
K1 Speed Ontario is a fun attraction to visit for all ages and go-karting skill levels. The entertainment venue has high-performance electric karts and two different tracks to race on. After racing, you can grab snacks and drinks at the on-site lounge, with menu options including beer, pizza, and quesadillas.
Climb with Rock Climb Every Day
Adventure activity enthusiasts that are wondering what to do in Ontario, CA, will want to check out Rock Climb Every Day. An array of classes are offered, from beginner and family sessions to more advanced climbs. No matter which you choose, you'll get to visit fantastic climbing sites in Southern California and improve your skills in beautiful surroundings.
See a concert or sports event at Toyota Arena
If you're wondering what to do in Ontario, California, at night, seeing a concert at Toyota Arena is an excellent idea. The arena, formerly called Citizens Business Bank Arena, hosts a range of artists, from rock bands to pop singers.
If you aren't the biggest fan of music events, you can also see sporting events here. The arena is home to the American Hockey League's Ontario Reign, an affiliate of the NHL's Los Angeles Kings, and the NBA G League's Ontario Clippers, affiliate to the NBA's Los Angeles Clippers.
Pick up a coffee at Klatch Coffee
There are many cute coffee shops in the city, and one of the best places to visit in Ontario, CA, is Klatch Coffee. At the LA-founded coffee shop's Ontario location, you can order a range of coffee drinks, including pumpkin cold brew and a cardamom and rose caffe latte.
You can also get more traditional coffee drinks, plus frappes, tea drinks, and hot chocolate. Freshly baked pastries, paninis, and other sweet and savory snacks are available as well.
Fun Things to Do Near Ontario, CA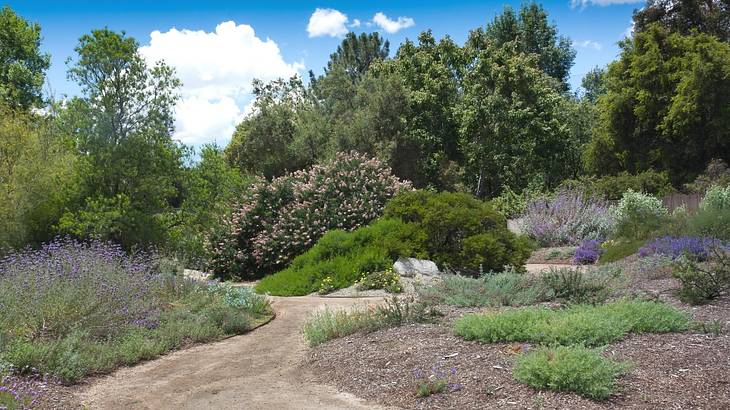 Wander around the California Botanic Garden
The California Botanic Garden, formerly called Rancho Santa Ana Botanic Garden, is a beautiful botanical garden in Claremont, located about 20 minutes from Ontario when driving.
The garden was founded in 1927 and is the largest botanical garden in California dedicated to plants native to the state. As you explore the garden, you'll see over 70,000 Californian plants, including cacti and oak trees.
Discover unique items at the Folk Music Center & Museum
One of the most interesting stores near Ontario is the Folk Music Center & Museum. The store is located in Claremont, about a 20-minute drive from Ontario. At the store, you can discover an array of folk musical instruments like mandolins and kalimbas. You can also have music lessons here if you're looking to learn a new skill.
Visit the Sam and Alfreda Maloof Foundation
Another fascinating attraction near Ontario is the Sam and Alfreda Maloof Foundation. Situated in Alta Loma, about 30 minutes from Ontario, the foundation supports and promotes artists and craftspeople, especially those involved in woodworking.
Visitors to the foundation can tour the home of famous woodworker Sam Maloof. Inside, you can see many of Maloof's woodwork pieces, including rocking chairs. There are also beautiful gardens to explore that include Mediterranean plants and those native to California.
Additionally, you can see art exhibits and various workshops are hosted at the Sam and Alfreda Maloof Foundation, like woodworking classes.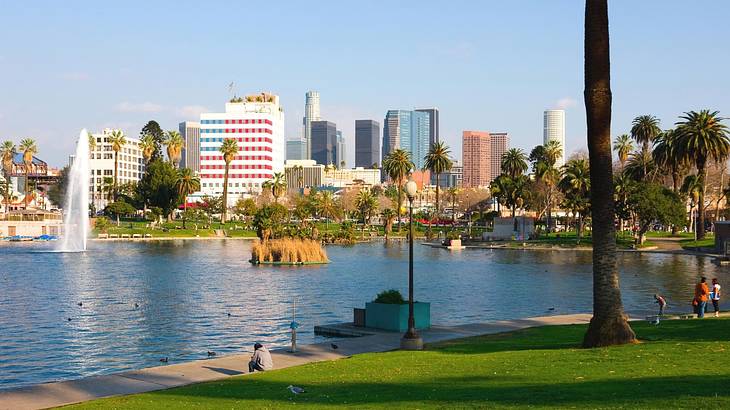 Plan a trip to Los Angeles
Los Angeles is one of California's most globally known cities. This iconic destination is located approximately one hour from Ontario when driving, depending on traffic. Visiting this city from Ontario is a must!
While you could visit for a day trip, staying overnight or even spending a weekend in Los Angeles is a great idea! By staying multiple days, you can also enjoy all the things to do in LA at night.
Just a few of the Los Angeles activities to add to your to-do list in the day include visiting California landmarks like the Hollywood Walk of Fame, shopping on Rodeo Drive, and hiking at Runyon Canyon Park. Of course, you'll also find many amazing bars and restaurants to visit among many other attractions.
Hike to Etiwanda Falls
One of the fun things to do near Ontario, California, for outdoor activity enthusiasts is hiking the Etiwanda Falls Trail. The waterfall and trail are located within a National Forest next to the North Etiwanda Preserve.
As you hike along the trail, you'll get to enjoy mountain views and dense woodlands before reaching the pretty waterfall. Do note, that dogs are not allowed on the trails around Etiwanda Falls.
Enjoy a meal the The Sycamore Inn
The Sycamore Inn, just outside of Ontario, is an excellent restaurant to check out. The steakhouse-style eatery is housed in a historic inn that dates back to the 1800s. Things to order include steak and fish dishes, oysters, salads, and vegetable pasta. You can order wine and cocktails, including many types of martinis and Manhattans, to accompany your meal.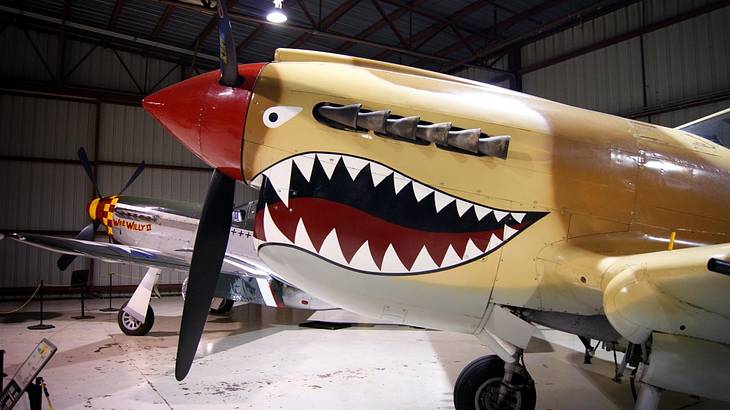 See aircraft at the Planes of Fame Museum
The Planes of Fame Museum is located in Chino, around 15 minutes from Ontario. At the museum, you can see approximately 100 aircraft, including those used in World War I and II, the Vietnam War, and the Korean War.
As you explore the museum, you can also learn more about the uses of the planes, and guided tours are offered for those who want to delve into aviation history even more.
Experience Disneyland
Going to Disneyland is a bucket list activity for kids and adults alike! The famous California version of the park, located in Anaheim, is approximately 40 minutes from Ontario and is a fun place to visit.
At the park, you can enjoy an array of rides, watch shows, and meet popular Disney characters. You can also snack on Disney-themed snacks and pick up some merchandise in the park's many shops. Do note that traffic can be quite bad when driving to and from the park, so you'll either want to plan to start your journey early in the day or spend a night at the park at a Disney hotel.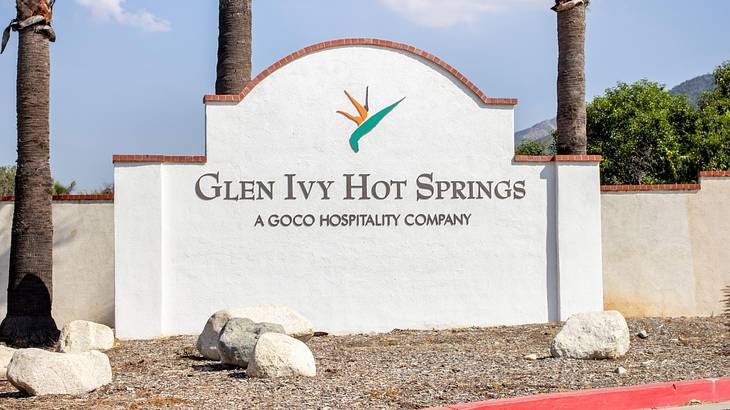 Relax at Glen Ivy Hot Springs
If you want to treat yourself and have a relaxing day with friends or your partner, plan a trip to Glen Ivy Hot Springs. Situated about 35 minutes from central Ontario, the spa resort offers a variety of treatments, like massages, facials, and manicures.
There are also 19 mineral baths, plus a mud bath and a subterranean grotto spa. Between treatments, you can get drinks and snacks like fresh juice. Alternatively, stop for a sit-down meal at one of the healthy on-site restaurants.
Tour the María Merced Williams and John Rains House
The ​​María Merced Williams and John Rains House is one of the many interesting historical sites near Ontario. The home was constructed in 1860 and was added to the National Register of Historic Places in 1973.
It belonged to John Rains, a businessman who founded California's first commercial winery. Visitors today can tour the property and learn more about its previous owners and life in the area in the 1800s.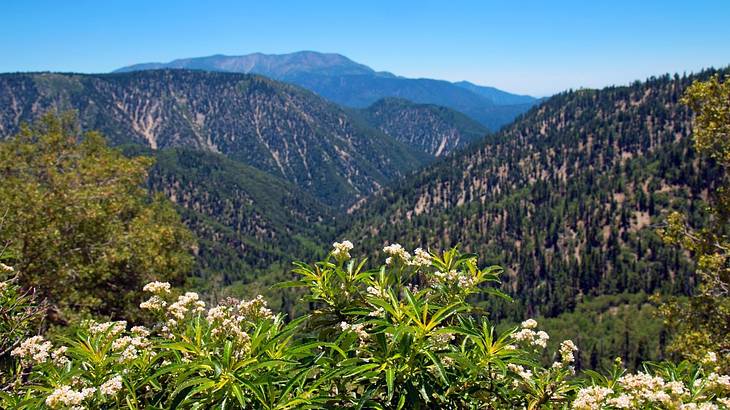 Go to San Bernardino National Forest
If you're looking for more places to go hiking near Ontario, add San Bernardino National Forest to your list. Located about 40 minutes from central Ontario, the park covers over 800,000 acres and has various scenic trails to follow. As you hike, you'll notably see many species of pine trees as well as other vegetation and woodland animals.
Find unique items at the Valley Indoor Swap Meet
Valley Indoor Swap Meet is an interesting place to go to find some unique items. The market sells various goods, including accessories, beauty products, and musical instruments. You can also get some delicious food here, including many Mexican dishes, and there is live entertainment on Sundays.
Watch a movie at Mission Tiki Drive-In Theatre
Watching a movie is always a fun thing to do, and one of the best places to do so around Ontario is at the Mission Tiki Drive-In Theatre. The theater shows most new releases as well as many classic films. You can also attend swap meets on the site of the theater; simply check the website to see when these events are being hosted.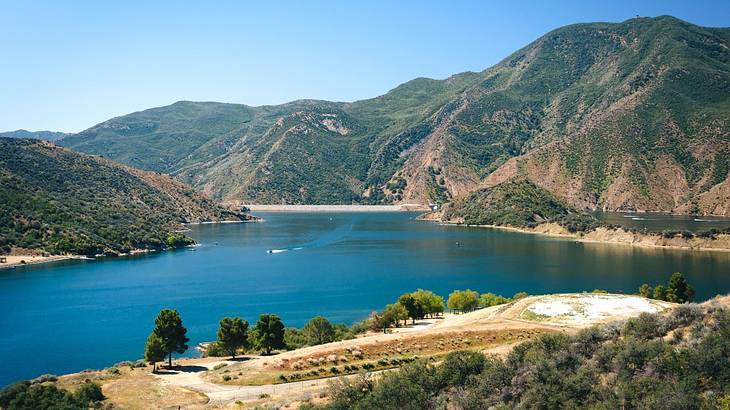 Explore Angeles National Forest
Another excellent hiking spot near Ontario is Angeles National Forest. Situated around 30 minutes from Ontario, depending on traffic, the park sits in the San Gabriel Mountains and Sierra Pelona Mountains and features many trails.
No matter which trails you tackle, you'll be able to admire stunning mountain views and spot animals and plants, including pretty wildflowers.
In Conclusion
As you can see, there are many fun attractions in Ontario, California, and the surrounding area. From visiting museums to hiking in stunning parks and dining at outstanding eateries, you'll find no shortage of things to do in and around this Inland Empire city!
---
---
Want to keep exploring?
Subscribe for discounts on tickets and hotels and our latest guides.
Thank you for subscribing
We will be in touch soon with discounts on tickets and hotels and our latest guides.
Want to keep exploring?
Subscribe for discounts on tickets and hotels and our latest guides.
Thank you for subscribing
We will be in touch soon with discounts on tickets and hotels and our latest guides.
Related Articles