21 Fun Things to Do in Boston at Night
Destguides may receive commissions from purchases made through affiliate links in this article.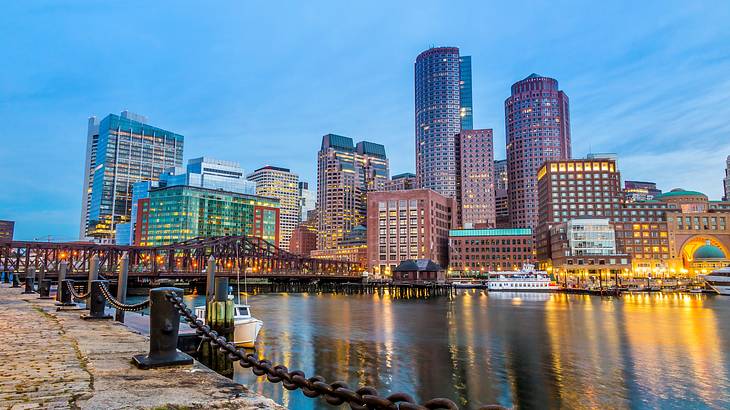 Boston is an amazing city in the New England area of the United States. This historic and cultural hub features an array of attractions and landmarks to see. Places to visit include museums, art galleries, and many incredible bars, eateries, and shops.
Another great way to explore Boston is by trying a multitude of nighttime activities. You can discover numerous fun things to do in Boston at night that will allow you to see even more of the city. From going to concerts and improv performances to exploring museums or taking a ghost tour, you can find a range of exciting activities for all types of travelers.
21 Fun Things to Do at Night in Boston, MA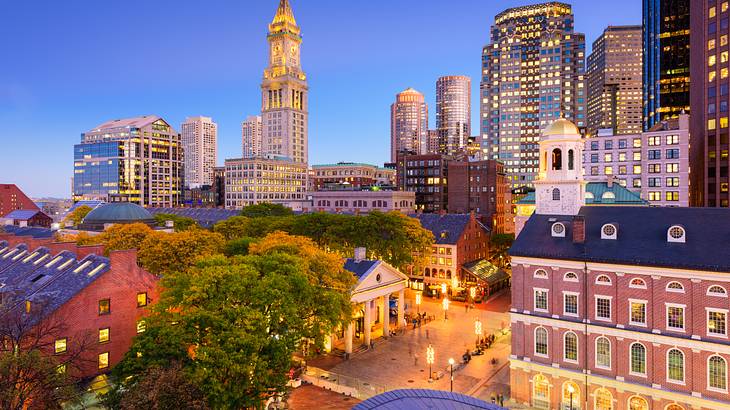 Shop and eat at Faneuil Hall Marketplace
Faneuil Hall Marketplace is a historic marketplace and one of the most popular attractions in Boston, Massachusetts. Interestingly, some historians even refer to it by the Boston nickname, the Cradle of Liberty.
The market features an array of stalls, small independent shops, and some chain stores. Best of all, Faneuil Hall Marketplace is open until 9 PM most days, allowing you to shop and eat into the night.
Stores to visit include clothing, accessory, and gift shops. You will also discover an array of snack and dining options, from pretzel carts to oyster bars and bakeries. You can learn a little more about the market's history during a visit as well.
View exquisite art at the Isabella Stewart Gardner Museum
If you're an art lover, then a trip to the Isabella Stewart Gardner Museum while in Boston is recommended! The museum stays open until 9 PM on Thursdays, allowing you to visit at night.
The Isabella Stewart Gardner Museum houses numerous works of art, including paintings, tapestries, ceramics, and sculptures. Pieces on display include those by Rembrandt, Manet, and Botticelli. The museum is also surrounded by beautifully manicured gardens, which you can look around.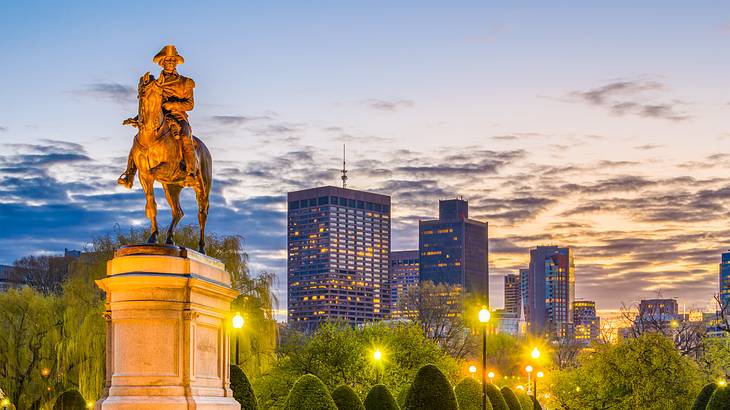 Stroll around Boston Common and Public Gardens
One of the laid-back places to visit in Boston at night is the Boston Common. The Common is one of the US' oldest public places and is beautiful to walk around during the day and at night.
The adjoining Boston Public Gardens are also stunning and can be accessed in the evening. Wandering through the Boston Common and pretty gardens is an ideal way to relax after a long day!
Hang out at the Cheers bar
The iconic bar in the hit 80s sitcom Cheers was inspired by the real-life Cheers Bar on Beacon Street in Boston. This location is still open and in operation as a pub today.
Said to be the "ideal American bar," Cheers features beer on tap, bar snacks, and live sports. After having a drink, you can purchase a range of Cheers merch from an on-site store.
If you're up for it, you can even try the Norm Burger Challenge. Those that finish the gigantic double patty burger get their name added to the hall of fame!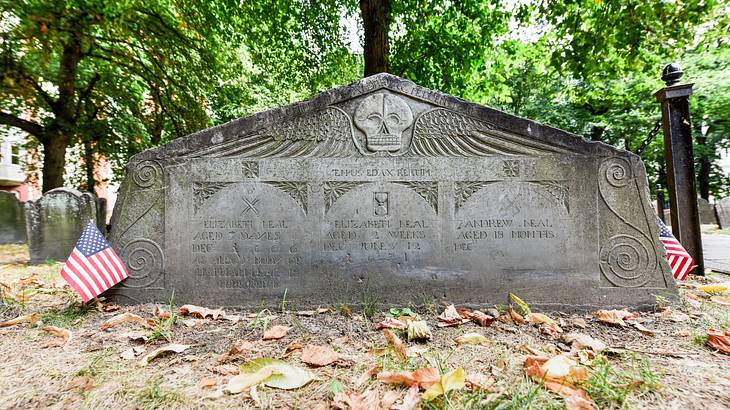 Get spooked on a Boston ghost tour
Boston is home to many spooky secrets! A great way to learn about some of the paranormal activity that haunts the city is on a ghost tour. There are various ghost tours to choose from, all of which will take you to an array of eerie places.
Stories you'll hear include those relating to the Salam Witch Trials, early colonists, various ghosts that haunt the city. Some tours will also take you to the Copp's Hill Burying Ground, the Granary Burying Ground, and many other haunted landmarks.
Go to a concert at House of Blues
House of Blues is a southern-style bar and music venue that hosts an array of great concerts. While many of the acts are country music and blues performances, there are other genres of music shows; be sure to check the events calendar to see what's on.
The bar also has sports games on, and you can order a range of tasty drinks and snacks. Dishes on the menu include wings, pizzetta, burgers, sharing plates, and more.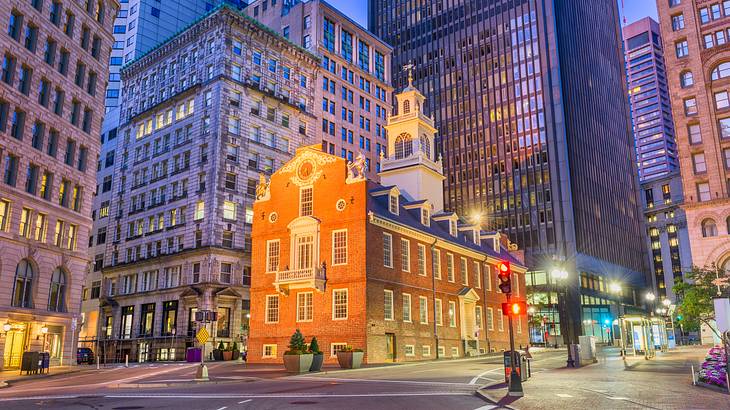 Learn about Boston history on a Freedom Trail Bar Crawl
Boston's Freedom Trail is a 2.5-mile-long path that takes you past 16 historically significant places. One of the fun night activities in Boston is combining a walk along the trail with a pub crawl!
The Freedom Trail History Tour and Pub Crawl will allow you to visit these places of historical significance and learn more about them. On the way, you'll also go to some of Boston's best bars, with four beers or ciders included in the tour price.
Grab drinks at Black Rose
Black Rose is a well-known Irish pub in Boston where you can get Irish ales and listen to live music. The bar has been one of the most popular pubs in the city for over 40 years, and getting at least one drink here is highly recommended.
Along with ales, you can enjoy Irish classics like a pint of Guinness or an Irish coffee. They even have a Lucky Charms coffee! American beers, wine, and liquor are available too. Black Rose often hosts live music nights as well, which makes the experience even more enjoyable.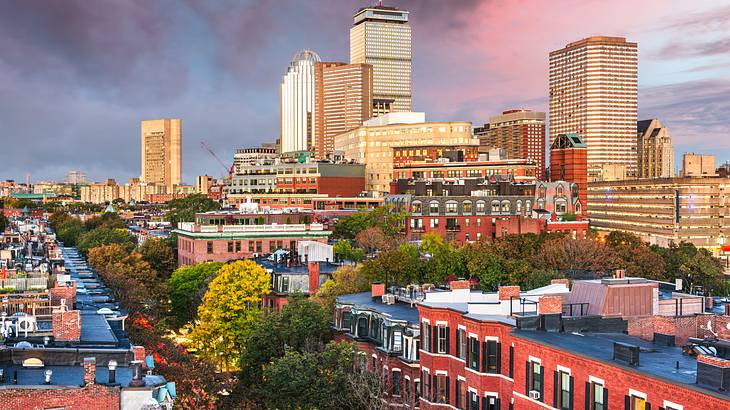 View the skyline from a rooftop bar
The perfect place to see the Boston skyline is from a rooftop bar! Boston has a good selection of rooftop bars, offering incredible vistas and delicious beverages.
Lookout Rooftop at the Envoy Hotel is an ideal spot for those that want to see Boston Harbor while they have a drink. Even if visiting in the Winter, you can head to the rooftop to hang out in a cozy heated igloo, which still offers incredible views.
Other rooftop bars to try include the fun Felipe's Taqueria, trendy Coppersmith, and the laid-back Blue Owl.
Sing Karaoke at Wild Rover
One of the best things to do in Boston at night is visiting a karaoke bar. One of the most popular ones in town is Wild Rover. This fun bar and club spot features live music, great drinks, and of course, karaoke. Along with karaoke nights, you can enjoy many other events at Wild Rover, including ladies nights and DJ sets.
Challenge your friends to a game of bowling
Bowling is always a fun and laid-back nighttime activity. When in Boston, spending the evening at Kings Dining and Entertainment allows you to play a few games while enjoying drinks and snacks.
As you bowl, you can order a range of interesting cocktails, craft beer, or wine. If you want some snacks, there's a vast selection, including tacos, nachos, salads, and more. Kings also has pool tables if you're looking for something to do while you wait for a lane.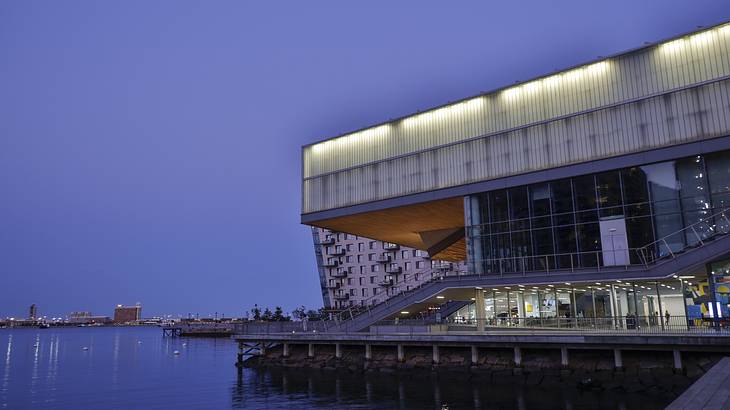 Explore the Institute of Contemporary Art
This is another great attraction for art and culture enthusiasts. The Boston Institute of Contemporary Art was founded in 1936 to display an array of contemporary artworks.
To this day, the gallery is renowned for its extensive contemporary art exhibitions, including paintings, photography exhibits, sculptures, and more. Twice a week, on Thursday and Friday, the gallery remains open until 9 PM, making it an ideal late-night attraction to visit.
Watch a Comedy Show at Improv Asylum
Located in the North End, Improv Asylum is one of the hottest comedy clubs in the city. Watching a comedy show here is one of the most fun Boston things to do at night!
As the shows are based on improv comedy, the venue promotes the fact that you'll never see the same show twice. So, the performance you watch will be unique to you and the other audience members. If you get inspired by what you see, you can try improv classes yourself at Improv Asylum too.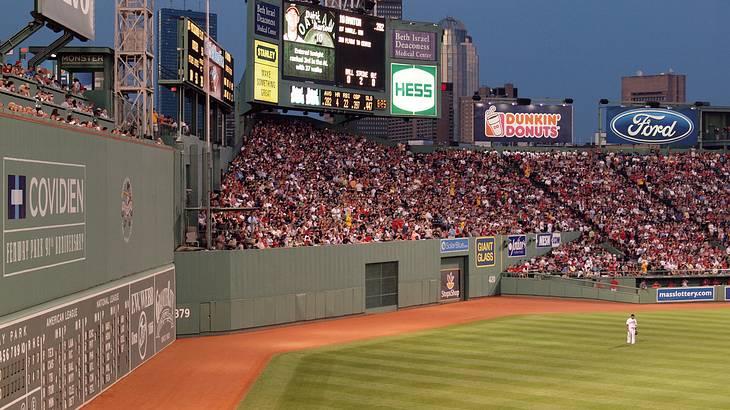 Go to a Sports Game
Boston is home to sports teams in all the major US leagues. Catching an evening game is one of the super exciting things to do when in the city. If they're playing in the evening, a trip to watch the Boston Red Sox MLB team at Boston landmark Fenway Park is a must.
Other teams to watch are the Boston Bruins NHL team and Boston Celtics NBA team. The NFL's New England Patriots also play just a 30-minute drive from downtown in Foxborough. Along with watching major league teams, Boston has many minor league and college sports teams to cheer for.
Tackle an escape room
If you're wondering what to do in Boston at night and like challenging activities, then going to an escape room is a perfect idea. Escape the Room Boston offers a selection of escape games to try, including escaping an apartment and getting out of a clock tower.
These fun games are a great way to challenge yourself and your friends while having fun. You have just an hour to escape, so be sure to arrive ready to tackle puzzles and piece together clues.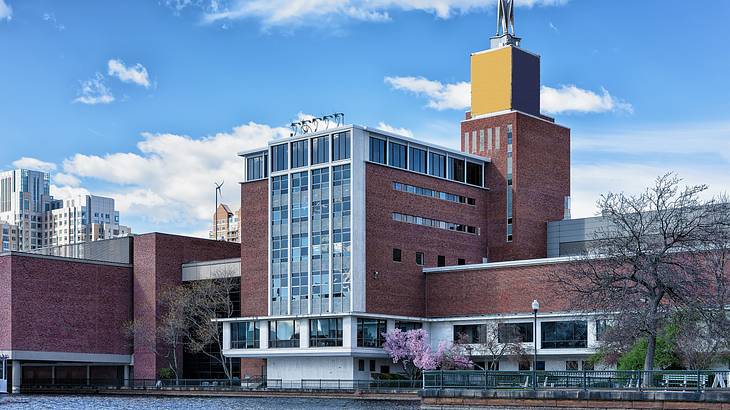 Learn something new at the Museum of Science
A fun Friday night activity is going to the Museum of Science, which is open until 9 PM. This educational museum features a range of science-themed exhibits and an indoor zoo.
Topics covered include engineering, vaccine development, fossils, and the Arctic. You can also see cute creatures at the indoor animal care center and visit a fascinating planetarium.
Drink your way through a Boston brewery tour
Great pubs and incredible breweries are staples of Boston. So, spending the evening hopping between some of the city's best breweries is the perfect activity.
A guided Boston brewery tour allows you to go from distilleries to microbreweries and cider houses all in one night. At each location, you can taste beer samples and snack on complimentary pretzels. Breweries to visit include Samuel Adams Brewery and BearMoose Brewing Company.
Enjoy a Musical
The Emerson Cutler Majestic Theatre is one of the best places to go in Boston at night for those that love musicals. You will find an array of shows to watch, no matter when you visit Boston.
Performances here are often quite unique instead of being classic Broadway-style musicals. Seeing a show at the Emerson Theatre is a truly memorable event!
Cook delicious Italian food
A laid-back evening activity that's perfect for food lovers is an Italian dinner cooking class. At the class, you'll be taught tasty Italian recipes by a professional chef and will get hands-on experience cooking them.
Dishes you may create include ravioli, mushroom chicken marsala, and Italian-style salad. All classes end with participants making the traditional Italian dessert Tiramisu.
Take a seafood lovers food tour
New England is known for its fresh and delicious seafood, and a great way to try the best dishes in the area is on a seafood lovers food tour. This walking tour will take you to a range of the city's best seafood restaurants.
Dishes you'll get to taste include lobster rolls and clam chowder. Along the route, you'll also see numerous historic Boston landmarks.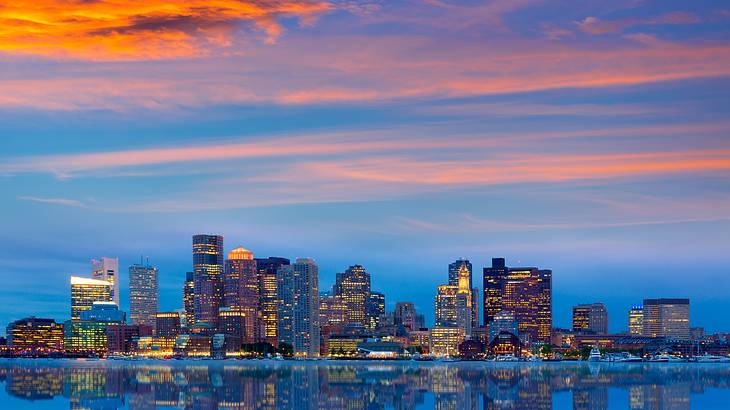 Head to Boston Harbor for a Sunset Cruise
Watching the sunset over Boston is a memorable experience. One of the best things to do in Boston, MA, at night is watching the sunset on a cruise boat. You can find a handful of sunset cruise operators offering you the chance to sail across Boston Harbor.
Onboard, you'll sail past a range of landmarks, and your captain may offer some historical background on them. Of course, you'll also be able to take in the stunning sunset over the Boston skyline and watch the city turn to night.
In Summary
Boston is an amazing city break destination. Along with there being numerous activities to enjoy in the day, you can discover lots to do at night in Boston. No matter what you enjoy doing, there'll be an attraction to visit or an activity to try that will make your evening fun and memorable.
Give us feedback about this article
Learn more about Boston:
More articles about Massachusetts:
Read more articles about the United States:
More articles about things to do:
More visual stories related to this article:
---
---
Want to keep exploring?
Subscribe for discounts on tickets and hotels and our latest guides.
Thank you for subscribing
We will be in touch soon with discounts on tickets and hotels and our latest guides.
Want to keep exploring?
Subscribe for discounts on tickets and hotels and our latest guides.
Thank you for subscribing
We will be in touch soon with discounts on tickets and hotels and our latest guides.
Related Articles