20 Fun Facts About Nashville, TN, You May Not Know
Destguides may receive commissions from purchases made through affiliate links in this article.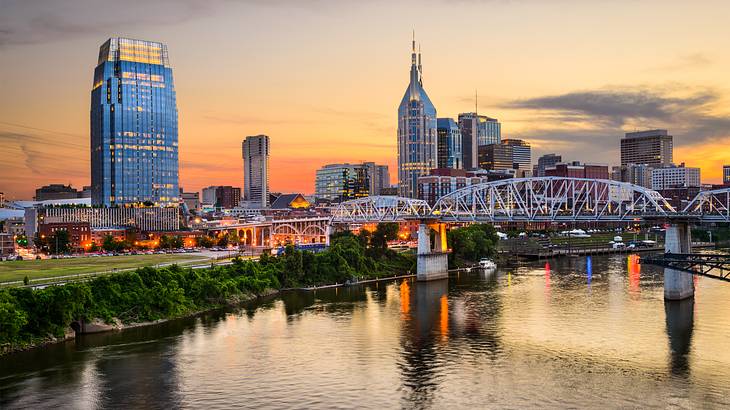 Located in the South of the United States, Nashville is a fascinating place known for its country music scene and southern charm. The city boasts an array of famous Tennessee landmarks, attractions, and incredible eateries and music venues.
This exciting destination also has an intriguing history and culture, and there are numerous fun facts about Nashville, TN, to learn. For example, did you know that seeing eye dogs were first trained in the city? Or that Nashville has a replica of Athens' Parthenon? For more interesting facts like these, keep reading!
20 Nashville Facts
Nashville Facts Video
Check out our highlights video of Nashville facts.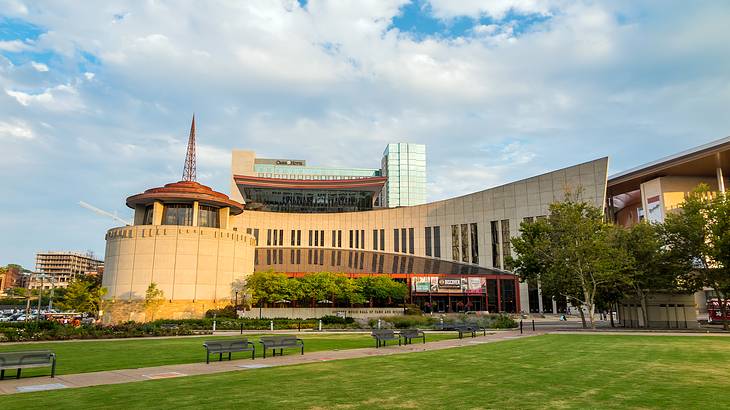 The Country Music Hall of Fame is in Nashville
Nashville is one of the biggest country music hubs in the United States. Therefore, it's no surprise that the city is home to the Country Music Hall of Fame.
This museum pays homage to all things country music. There are exhibits on the biggest country music stars, past and present, and on the background of the music genre.
President Theodore Roosevelt coined Maxwell House's slogan in Nashville
The coffee brand Maxwell House uses the slogan "Good to the last drop." One of the interesting facts about Nashville is that President Theodore Roosevelt supposedly coined this term in the city at the Maxwell House Hotel. Others say that the President said this slogan while at Andrew Jackson's Hermitage.
The coffee brand began using the phrase in 1915, and this is still their brand slogan today. However, it's still undecided if Roosevelt first said it.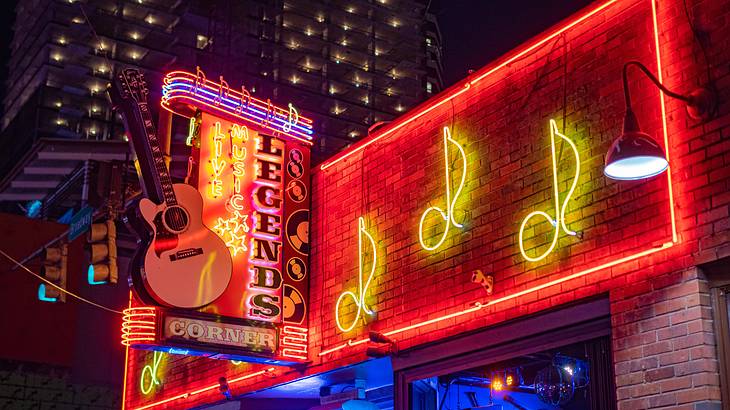 Nashville is nicknamed Music City
There are many nicknames for Nashville, but the most famous is Music City, or Music City USA. Announcer David Cobb coined the iconic nickname during a radio broadcast in the 1950s.
Due to the area's rich music history and culture, the name stuck and is frequently used in reference to Nashville. Others say the moniker was created much earlier, in 1874 by Queen Victoria. When she heard Nashville's Fisk Jubilee Singers, she said, "these young people must surely come from a musical city."
Belle Meade Plantation bred famous race horses
The Belle Meade Plantation is a fascinating landmark in Nashville, Tennessee. This historic estate was used to breed thoroughbred racehorses, and notable horses like War Admiral and Seabiscuit can be traced to horses from Belle Meade.
Today, the site is a museum and winery. At the museum, you learn about the estate, the racehorses bred there, and the stories of those sadly enslaved at Belle Meade.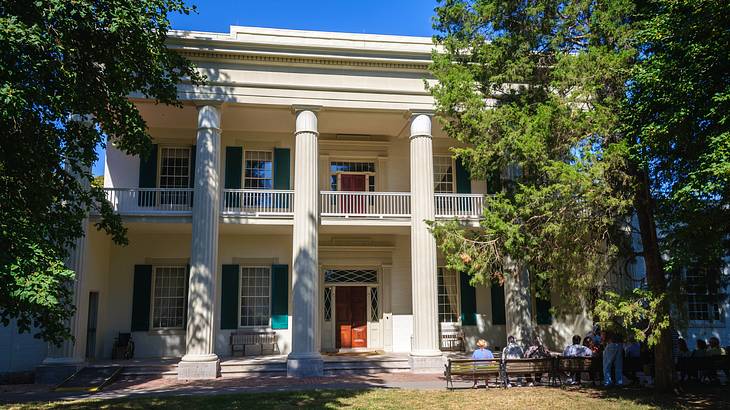 Andrew Jackson's former home is now a museum in Nashville
Seventh President of the United States, Andrew Jackson, lived in Nashville for a period until his death in 1845. One of numerous interesting Nashville, TN, history facts is that his former house is one of the largest presidential homes open to the public.
Andrew Jackson's Hermitage acts as a museum, educating visitors on the President's life. The site includes 30 buildings and covers 1,120 acres. There's even an on-site winery to visit!
The first seeing-eye dogs were trained by a Vanderbilt University Student
Seeing-eye dogs were first trained in the United States in Nashville in 1929. This important institution was developed by Morris Frank, a blind student at Vanderbilt University.
He learned of an article about seeing-eye dogs helping blinded WWI veterans, and with the help of dog trainer Dorothy Harrison Eustis, Morris launched The Seeing Eye Inc. The first seeing-eye dog school relocated to New Jersey in 1931 due to the climate in the state offering better training conditions.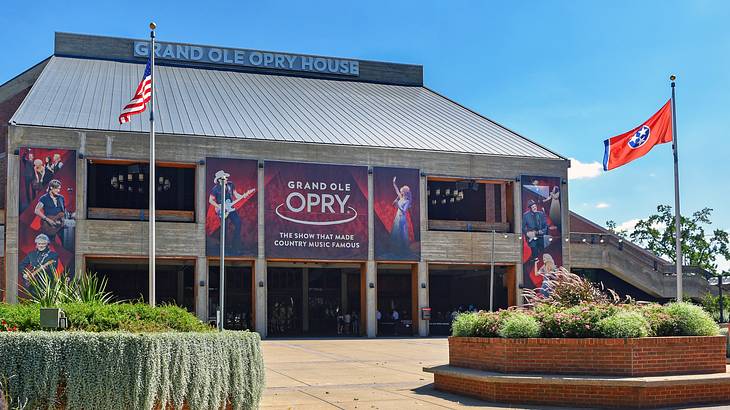 The Grand Ole Opry is the longest-running live music radio show
The Grand Ole Opry House is an iconic country music landmark in Nashville that hosts Grand Ole Opry shows. Interestingly, the shows were first performed on radio, and the Grand Ole Opry holds the title of being the world's longest-running live music radio show.
Founded in 1925, the Grand Ole Opry radio show featured local musicians and quickly became popular. After listeners came to the studio to view the music acts, it was decided that the Grand Ole Opry should be performed in a music venue as well as on the radio. The shows were first held at Ryman Auditorium before moving to Grand Ole Opry House.
Oprah Winfrey launched her career at Tennessee State University
Oprah Winfrey began her successful career in Nashville while studying at Tennessee State University. Oprah gained the impressive titles of being both the youngest and the first black female news anchor at WLAC-TV, a Nashville-based station.
Before this, she had worked at a radio station WVOL and won many awards, including one that landed her a full scholarship at Tennessee State University.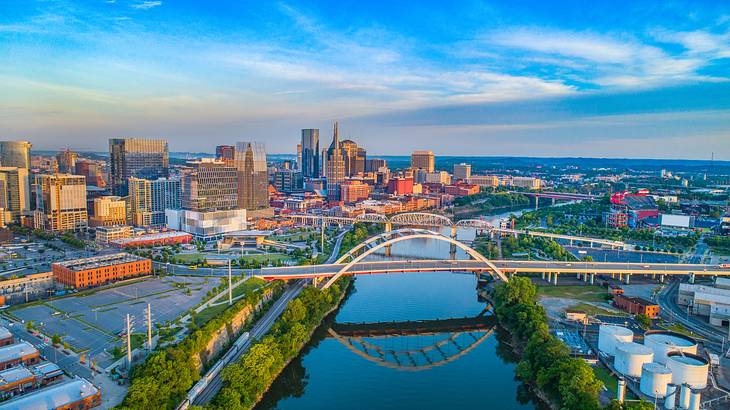 Nashville was named after Revolutionary War hero Francis Nash
One of the many things to know about Nashville is where the city got its name. Nashville was named in the 1700s after American Revolutionary War hero Francis Nash. Originally, the area we know as Nashville today was named Fort Nashborough before becoming Nashville in 1784.
Francis Nash was actually from North Carolina but made such an impact in the war that the nearby state of Tennessee named a major settlement after him.
Hot Chicken was invented in Nashville
The popular hot chicken dish, fried chicken coated in hot sauce or seasoning, is said to have been invented in Nashville. This is why many call the dish "Nashville hot chicken" instead of just "hot chicken."
The dish was created by the founder of Nashville's Prince's Hot Chicken Shack. Many places across the US now serve the dish, with Nashville often being called the "Hot Chicken Capital of the World."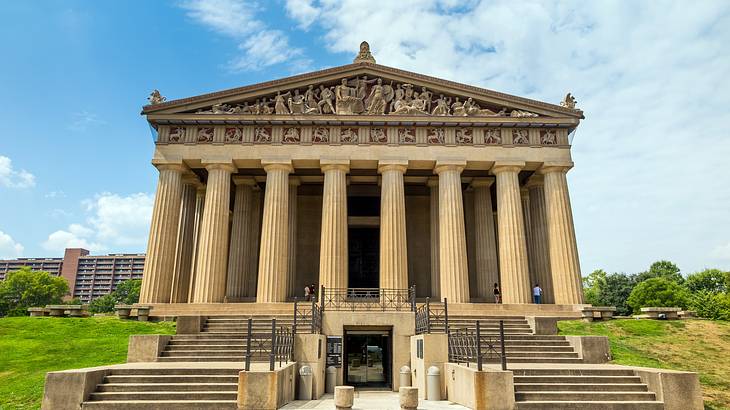 There's a replica of Greece's Parthenon in Centennial Park
Nashville is home to a full-scale replica of the Parthenon in Athens, Greece. In fact, it's the only full-sized replica of the Greek landmark in the world.
The replica was constructed to celebrate 100 years of Tennessee statehood and is located in Centennial Park. The building relates to one of Nashville's nicknames, "Athens of the South." Visiting this fascinating piece of architecture is a must when enjoying a Nashville weekend getaway!
Nashville has the largest Kurdish population in the United States
Of the 40,000 Kurds living in the United States, about 15,000 of them live in Nashville. This makes the Kurdish population in the city the largest in the US.
Most of these individuals arrived in the 1970s as refugees. Nashville is so known for its Kurdish residents that it even has the nickname "Little Kurdistan."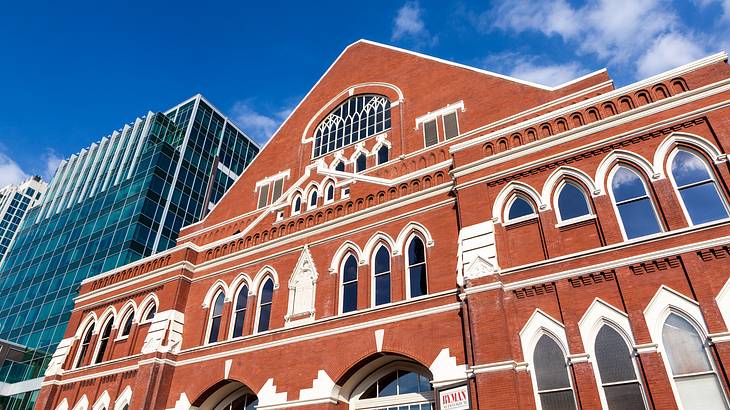 Ryman Auditorium is called the "Mother Church of Country Music"
Another of Nashville's outstanding live music venues is Ryman Auditorium. This venue was constructed in the late 1800s and was the first home of the Grand Ole Opry. Due to being such an important and old fixture in country music, Ryman Auditorium is named "The Mother Church of Country Music."
You can still visit the venue today to hear an array of world-class country music performances. You can also take backstage tours of Ryman Auditorium, which is a super fun thing to do in Nashville with kids.
The largest songwriter's festival in the world is held in Nashville
As a music hub, it's no surprise that one of the cool facts about Nashville, Tennessee, is that it hosts the world's largest songwriter's festival. Tin Pan South is an annual five-day festival that brings the world's best songwriters together.
Visitors to the festival can watch a range of live music acts, and there are also seminars to attend and music writing sessions.
The Battle of Nashville ended the major Confederate offensive in the Civil War
One more of many Nashville history facts is that a battle in Nashville effectively ended the Confederate army's offensive in the Civil War. The Battle of Nashville took place between December 15 and December 16, 1864.
This fight was won by the Union army and marked the end of major battles west of the coastal front. The Tennessee arm of the Confederate army surrendered, and overall victory for the Union began, with the war finally ending in April 1865.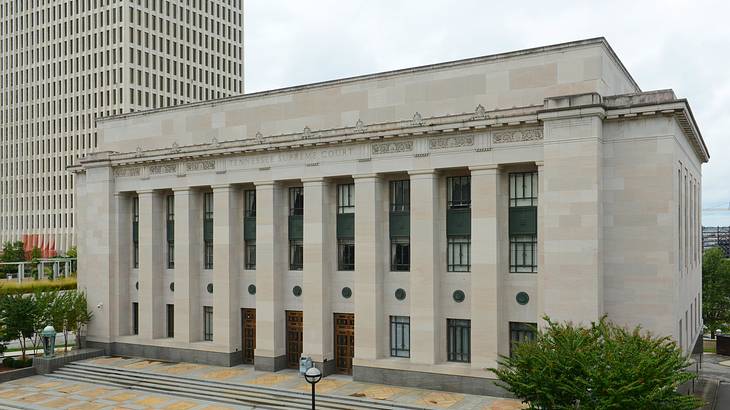 The Tennessee Supreme Court is located in Nashville
Nashville is home to one of three Tennessee Supreme Court houses. The Tennessee Supreme Court features five justices from the three divisions in the state: Middle Tennessee, East Tennessee, and West Tennessee.
There are two other supreme courthouses in Tennessee, in the cities of Knoxville and Jackson. Court sessions alternate between the three cities.
The person who first called the US flag Old Glory lived in Nashville
The United States flag was first called "Old Glory" by Captain William Driver in 1824. Despite being born in Salem, Massachusetts, one of the fun facts about Nashville, Tennessee, is that Driver lived most of his life in the city.
William Driver took the flag he first called Old Glory on many seafaring voyages before moving to Nashville in 1837. At his home in Nashville, he flew this flag every day and continued to refer to it as Old Glory. Over time, the nickname caught on and is still used today.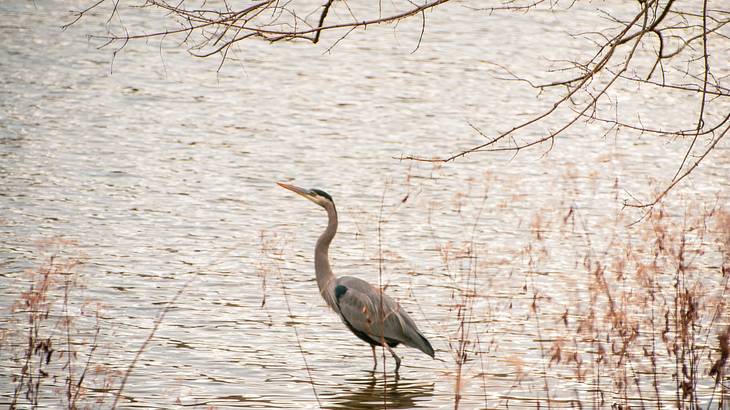 Wildlife-filled Radnor Lake State Natural Area is near Nashville
Outdoor and nature lovers will be excited to learn this fact! Located just a 25-minute drive from downtown Nashville, Radnor Lake State Natural Area, or Radnor Lake State Park, features an array of wildlife and lots of hiking trails. Creatures to spot include mink, otters, and various bird species.
As you hike, you'll also discover a scenic lake and lots of beautiful trees and wildflowers. Hiking at the park is an ideal activity for families and couples visiting Nashville.
There is a Contemporary Christian music school in Nashville
While Nashville is renowned for its country music scene, Music City is also home to a large Contemporary Christian Music industry. Along with there being many recording studios and places to watch live performances of this genre, Nashville has a Contemporary Christian music school.
The Contemporary Christian Music Center offers a range of programs to those interested in pursuing a career in the Christian music industry.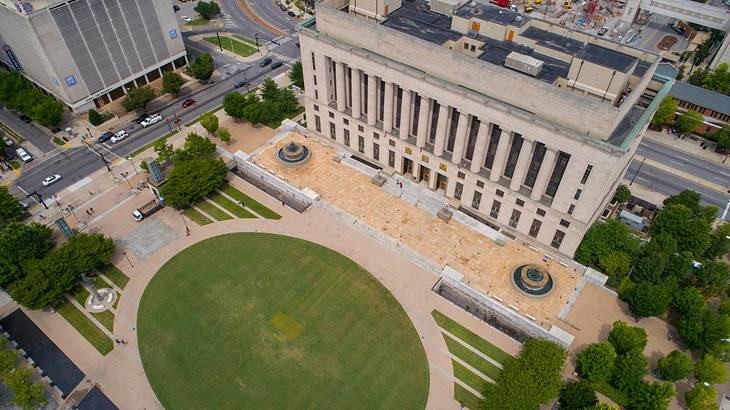 Nashville uses a metropolitan government system
A metropolitan government is when city and county jurisdictions merge into one local government jurisdiction. In 1963, the Nashville city government combined with the Davidson County government to make a metropolitan government.
Population shifts at this time resulted in an uneven distribution of tax-funded services. City and county officials realized that combining their efforts and budgets would offer the best results for local citizens.
In Summary
These 20 facts about Nashville are guaranteed to have taught you something new about Music City. If this list has encouraged you to visit the city, you definitely won't be disappointed!
Give us feedback about this article
Learn more about Nashville:
More articles about Tennessee:
Read more articles about the United States:
More articles about facts:
---
---
Want to keep exploring?
Subscribe for discounts on tickets and hotels and our latest guides.
Thank you for subscribing
We will be in touch soon with discounts on tickets and hotels and our latest guides.
Want to keep exploring?
Subscribe for discounts on tickets and hotels and our latest guides.
Thank you for subscribing
We will be in touch soon with discounts on tickets and hotels and our latest guides.
Related Articles