35 Fun Things to Do in Moreno Valley, CA
Destguides may receive commissions from purchases made through affiliate links in this article.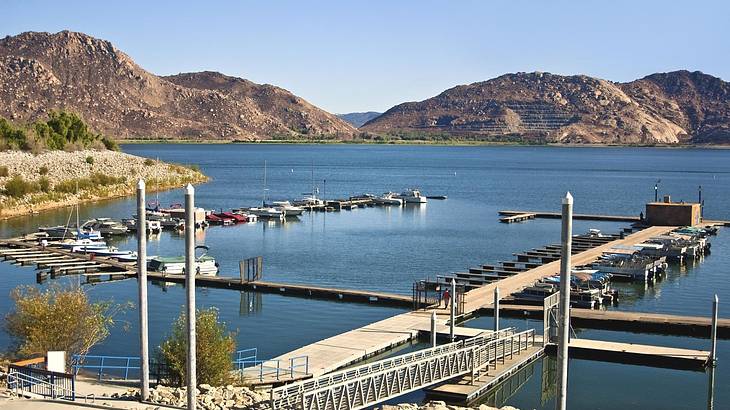 California has a range of great cities to visit, from renowned destinations like Los Angeles or San Francisco to more unique cities such as Moreno Valley. Located in Southern California, approximately an hour and a half from LA, Moreno Valley has a lot to offer visitors!
The city has many outdoor attractions, plus an array of fascinating museums, family-friendly entertainment venues, and excellent eateries. Read on to discover all of the fun things to do in Moreno Valley, CA!
35 Fun Things to Do in Moreno Valley, California
Moreno Valley, CA, Things to Do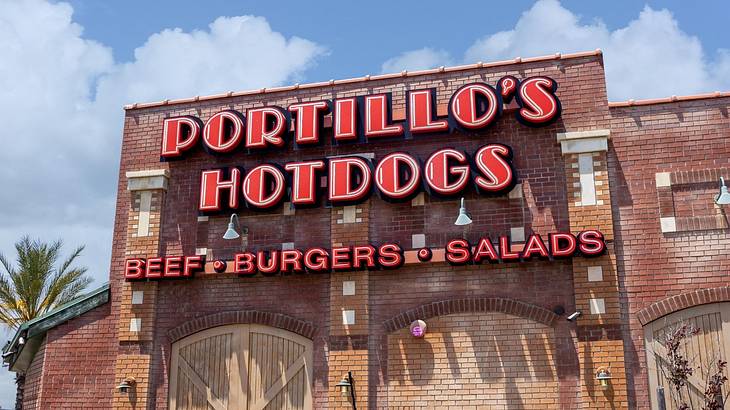 Stop for hot dogs at Portillo's
Portillo's is a retro diner known for its hot dogs and many other classic American dishes. Along with meat and plant-based hot dogs, you can order dishes like burgers, salads, or fish or chicken sandwiches. For dessert, you can indulge in diner-style milkshakes, decadent chocolate cake, and strawberry shortcake.
Have a game or two at Rancho Del Sol Golf Club
Rancho Del Sol Golf Club is another excellent golf course in Moreno Valley. The 18-hole course is fun for most levels and is surrounded by scenic mountains. This venue also offers disc golf, with a course that's appropriate for all levels, from beginners to advanced players.
Shop at Moreno Valley Mall
One of the fun places to go in Moreno Valley for a laid-back day out is Moreno Valley Mall. The shopping and dining complex has many stores, including chains and more unique outlets. There are also some places to grab snacks, including pizza, pretzels, and cinnamon buns.
Hang out at Lasselle Sports Park
Lasselle Sports Park is one of the more laid-back places to spend some time in Moreno Valley. The 13-acre park has sports fields and areas to hang out and have a picnic with friends and family. If you have young kids, there's also a fun children's playground for them to enjoy.
Play sports at TownGate Memorial Park
TownGate Memorial Park is another fun park to visit in Moreno Valley. The park has many sports facilities, including softball and baseball fields and athletics fields. In addition, you can find picnic areas and a playground within the park.
Spend an evening at Bowlero
One of the fun activities in Moreno Valley in the evening is going to Bowlero. Formerly called Brunswick Bowl, the entertainment complex has a bowling alley and other amusements like an arcade and billiards. There's also a sports bar serving alcoholic drinks and snacks like burgers and nachos.
Get sweet treats at Polly's Pies
If you're wondering what to do in Moreno Valley, CA, and you have a sweet tooth, be sure to plan a visit to Polly's Pies Restaurant and Bakery. At the eatery, you can order whole pies or slices, with numerous fillings on offer.
Options include apple crisp, cherry, and banana cream pies. If you want a more extensive meal, breakfast dishes, plus pasta, burgers, sandwiches, and more, are served throughout the day.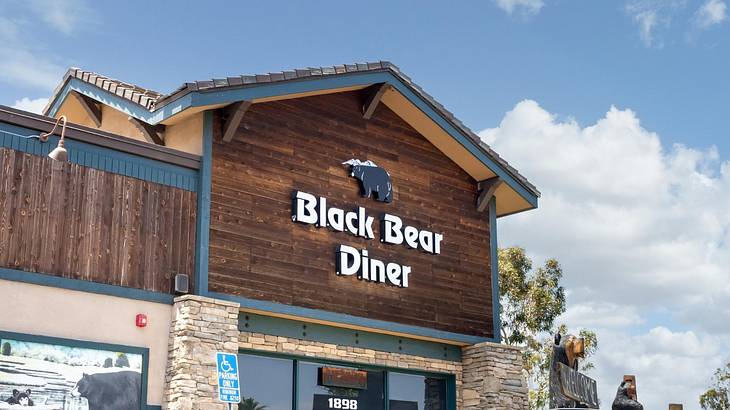 Eat breakfast at Black Bear Diner
Black Bear Diner is the ideal place to stop for breakfast. The diner opens around 6 AM, meaning it's great for everyone, from those that start the day early to those wanting a later breakfast. Menu options include sweets like pancakes, waffles, and French toast, as well as omelets, breakfast sandwiches, and much more.
Enjoy a picnic at Westbluff Park
Westbluff Park has many picnic tables and BBQ grills, making it the ideal place to enjoy a meal with friends or family. As you have your picnic or barbeque, you can admire the surrounding mountainous view. Those visiting with kids will be able to keep them occupied as the park has softball fields and a playground.
Treat yourself to ice cream at La Michoacana Ice Cream
La Michoacana Ice Cream is a fun place to stop for some sweet treats. The shop serves over 50 ice cream flavors and Mexican desserts, like fresh fruit popsicles and fruit cups with chili. You can also get milkshakes and ice cream popsicles with cookies.
Let your dogs play at Hound Town Dog Park
Dog owners won't want to miss taking their pups to Hound Town Dog Park. The vast park has lots of space for your dog to run around and make new friends.
If you have a small dog, there's also a special area just for them, away from larger pups. Do note that a maximum of three dogs per adult is permitted, and children under age 12 are not allowed in the dog park.
Have fun at Round 1 Entertainment
Round 1 Entertainment offers fun activities for all ages. The venue has bowling alleys, an arcade, ping pong, and many other games to enjoy. You can also do karaoke here, and there's a bar with pizza, wings, and other snacks, plus wine, beer, and mixed drinks.
If visiting with children, there's a kids' play zone too. Round 1 Entertainment is open from the morning until late at night, making it a great family attraction during the day or a fun place for adults to hang out at night.
Relax with a massage at Massage Envy
Looking to unwind a little? Then book a treatment at Massage Envy. The relaxing spa offers numerous types of massages, including Swedish and deep tissue.
Facials and CBD treatments are offered too. If you liked the products used in your treatments, you may be able to purchase some to take home as Massage Envy also sells beauty products.
Buy delicious treats at See's Candies
Another of the Moreno Valley attractions for those that like sweets is See's Candies. At the vast candy shop, you can purchase various treats, from chocolates to toffees, caramels, gummy candies, and more. Seasonal treats are also available, including Halloween and Thanksgiving-themed sweets in the fall.
Treat yourself at The Cupcake and Espresso Bar
The Cupcake and Espresso Bar is the ideal place to get a coffee and some sweet treats. Drinks on offer include six types of mocha lattes, 16 varieties of iced caffe lattes, and many other decadent drinks, from Mexican hot chocolate to a Lucky Charms cold brew.
To accompany your drink, you can choose from a vast selection of sweets like banana pudding, various flavors of cupcakes, and pastries.
Walk around Box Springs Mountain Reserve
Box Springs Mountain Reserve is an excellent outdoor attraction in Southern California that's only ten minutes from Moreno Valley. The park covers 3,400 acres and has numerous hiking trails. You'll also get to see the area's namesake Box Springs Mountain which has a peak of 3,083 feet.
Go to Celebration Park
Hanging out at Celebration Park is another of the Moreno Valley activities that allows you to spend time in the fresh air. This park is especially family-friendly, with a splash pad and playground. The park also has palm tree-lined paths to stroll along and picnic areas.
Things to Do Near Moreno Valley, CA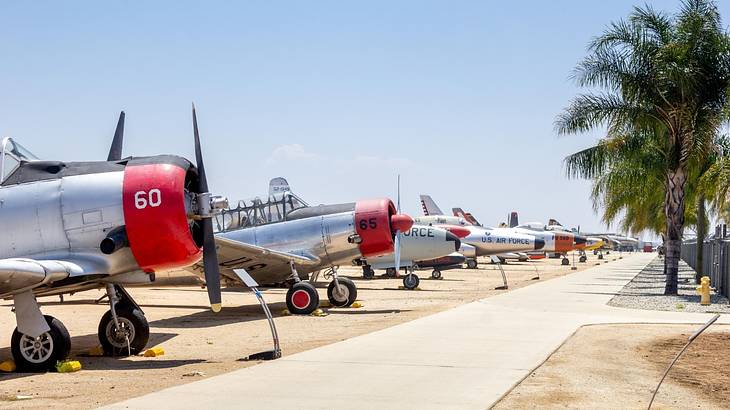 Visit the March Field Air Museum
One of the most fascinating specialty museums to visit near Moreno Valley is March Field Air Museum. The aviation museum has exhibits on US aircraft, with a focus on military aircraft. Of course, you can also see airplanes with a total of 80 aircraft on display, including fighter jets, WWII planes, and helicopters used in the Vietnam War.
Play a round of golf at Morongo Golf Club at Tukwet Canyon
Morongo Golf Club at Tukwet Canyon is a beautiful course that's the ideal place to play a round or two in the fresh air. The 36-hole golf course is surrounded by mountains, offering great views as you play. There's also a driving range, and you can take lessons if needed. After your game, you can grab a bite to eat at the on-site restaurant.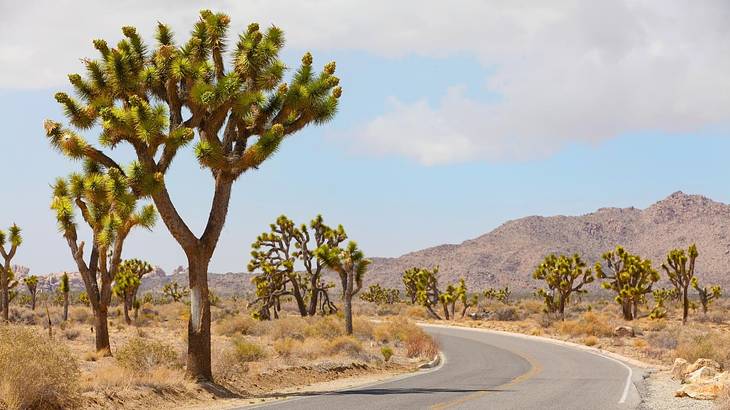 Hike in Joshua Tree National Park
Located just over an hour from Moreno Valley, Joshua Tree National Park is well worth visiting. The attraction covers 800,000 acres and is one of the best National Parks on the West Coast. At the park, you can hike through the desert landscape filled with Joshua trees and other plants. Another fun way to explore is by going on a Joshua Tree National Park guided driving tour.
Look around Mission Inn Museum
Mission Inn Museum is located in Riverside, just outside Moreno Valley. It's situated in a Mission Revival style hotel and has exhibits on history and art. Visitors can take a tour with a knowledgeable guide or explore the museum and beautiful building solo.
Learn new things at the Western Science Center
Previously known as the Western Center for Archaeology & Paleontology, the Western Science Center has exhibits that are interesting for all ages. Things to learn about include archaeology, the dinosaurs, and the history of animals that have lived in the area from the Ice Age onwards.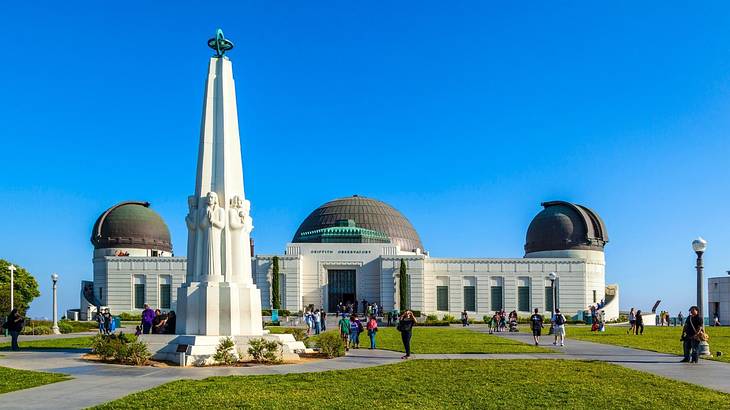 Plan a trip to Los Angeles
Being such a popular and well-known city, it's no surprise that you can find many things to do in Los Angeles. Best of all, this world-renowned destination is only an hour and a half from Moreno Valley, depending on traffic, so planning a day or weekend trip to LA is a must!
During your visit, you can see California landmarks like the Hollywood Sign and the Hollywood Walk of Fame. You can also visit famous attractions, like Griffith Observatory, The Getty, and Universal Studios. If you stay for a few days, you'll be able to enjoy an array of things to do at night in Los Angeles too.
Learn about Native American communities Ya'i Heki' Regional Indian Museum
Another of the interesting things to do near Moreno Valley is going to the Ya'i Heki' Regional Indian Museum. This museum features exhibits on Californian Native Americans, past and present. As you look around, you'll learn more about these communities and get to see some artifacts.
Watch a race at Perris Auto Speedway
Perris Auto Speedway is a popular sports attraction located 20 minutes from central Moreno Valley. At the arena, you can see speedway races, with events held most weeks. There's also an area to buy snacks like pizza, hot dogs, and pretzels.
Plan a trip to San Diego
San Diego is situated an hour and a half from Moreno Valley and is well worth visiting for the day or even for an overnight trip. Activities to add to your San Diego itinerary range from going to attractions like the Japanese Friendship Garden to seeing San Diego landmarks such as the USS Midway Museum or San Diego Mission Church.
In addition, you can book many memorable San Diego tours and excursions. For example, taking a dinner cruise around San Diego Bay or enjoying a whale watching tour.
See old trains at the Southern California Railway Museum
Previously called the Orange Empire Railway Museum, the Southern California Railway Museum is an interesting attraction located just outside Moreno Valley. At the museum, you can learn about railroad history in California. You'll also see a collection of Pacific Electric Railway vehicles and a 100-year-old steam locomotive.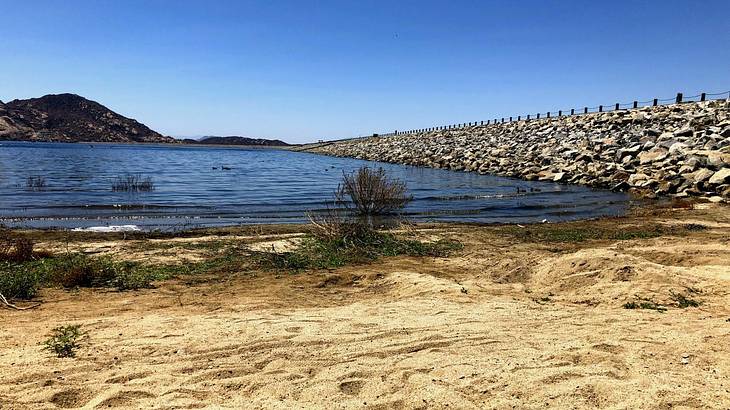 Explore Lake Perris Recreation Area
Lake Perris Recreation Area is a park that surrounds a pretty artificial lake, completed in 1973. You can reach the recreation area in just 20 minutes when driving from central Moreno Valley. Activities in the park include hiking, boating, and wildlife watching, with animals like bald eagles, badgers, and bobcats in the area.
Check out Orange Terrace Community Park
Another excellent community park to visit is Orange Terrace Community Park. Like other parks in the Moreno Valley area, this attraction has baseball and softball fields and basketball courts. If visiting with young children, there's a fun playground with slides and climbing features.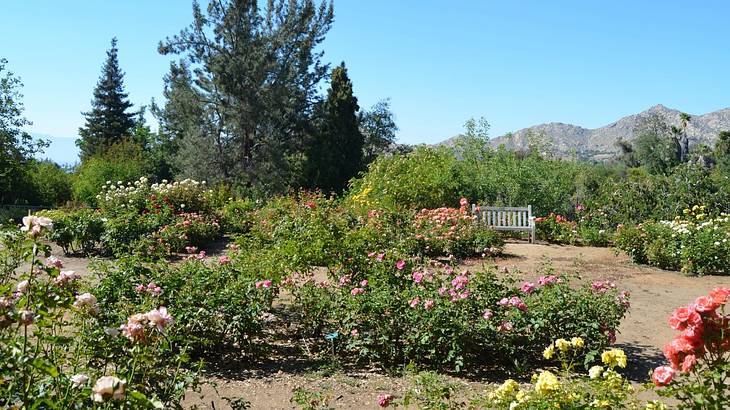 Admire the flowers at UC Riverside Botanic Gardens
The UC Riverside Botanic Gardens are located 20 minutes from downtown Moreno Valley in Riverside. These scenic gardens cover 40 acres and feature an array of beautiful flowers, plants, and trees. Many fun events are hosted at the botanical garden, too, like morning guided bird-watching walks and twilight tours.
Wander around California Citrus State Historic Park
California is one of the largest citrus fruit producers in the United States. You can learn more about the citrus fruit industry by visiting California Citrus State Historic Park. The open-air attraction offers informative guided tours that teach you about citrus fruit production and allow you to wander through scenic orange groves.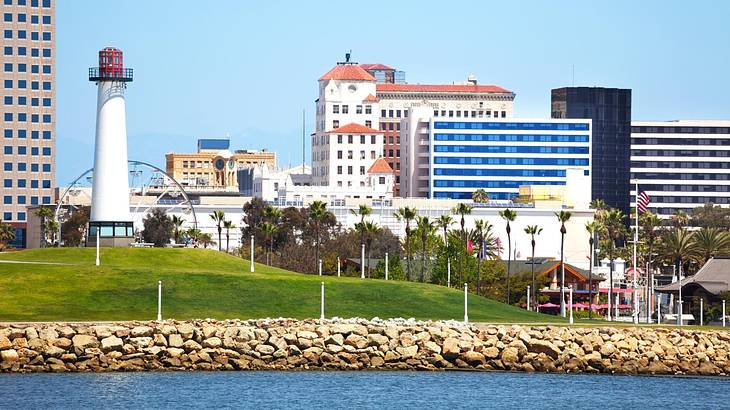 Drive to Long Beach
Long Beach is another fun destination to visit that's a little over an hour from Moreno Valley when driving. Long Beach activities to enjoy include going on sailing tours, walking or boating at Rainbow Lagoon, and taking a luxurious private helicopter tour over the city.
For those on a budget, there are many free things to do in Long Beach too. Cheap and free activities include hanging out on the beach, walking around the Naples Canals, and kayaking on Belmont Shore.
Watch the sunset at Sycamore Highlands Park
Sycamore Highlands Park sits on the edge of Sycamore Canyon Park and is a beautiful spot to watch the sunset. Arriving just before sunset to explore the park a little is a good idea. You can then watch as the sun goes down from various points in the park. Sycamore Highlands Park has picnic areas and a playground too.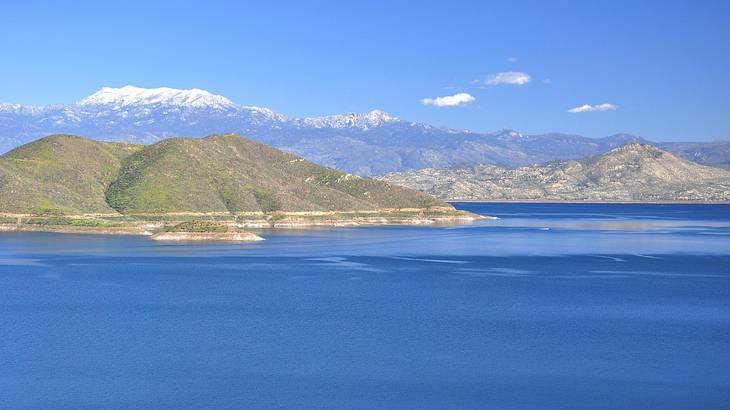 Boat at Diamond Valley Lake
Diamond Valley Lake is located 40 minutes from Moreno Valley and is a great place to spend the day on the water. There are boat ramps if visiting with your own vehicle, or boat rentals are available. You'll also find some scenic trails surrounding the lake.
Dare to go skydiving
Thrill-seekers may be interested in going skydiving around Moreno Valley. To do so, simply head to Skydive Perris, located 20 minutes from central Moreno Valley. There are skydiving options for all abilities, from first-time divers to more experienced individuals.
There's also an indoor skydiving area if you're not ready to do the real thing. Those who do skydive from a plane will enjoy views over areas including Riverside and Moreno Valley.
In Conclusion
Whether you live in Moreno Valley or are visiting, you'll find no shortage of fun things to do in the area. Along with visiting great attractions within the city, you can plan cool day trips to nearby locations like Los Angeles and Long Beach.
---
---
Want to keep exploring?
Subscribe for discounts on tickets and hotels and our latest guides.
Thank you for subscribing
We will be in touch soon with discounts on tickets and hotels and our latest guides.
Want to keep exploring?
Subscribe for discounts on tickets and hotels and our latest guides.
Thank you for subscribing
We will be in touch soon with discounts on tickets and hotels and our latest guides.
Related Articles