21 Fun Facts About Miami, Florida, You Should Know
Destguides may receive commissions from purchases made through affiliate links in this article.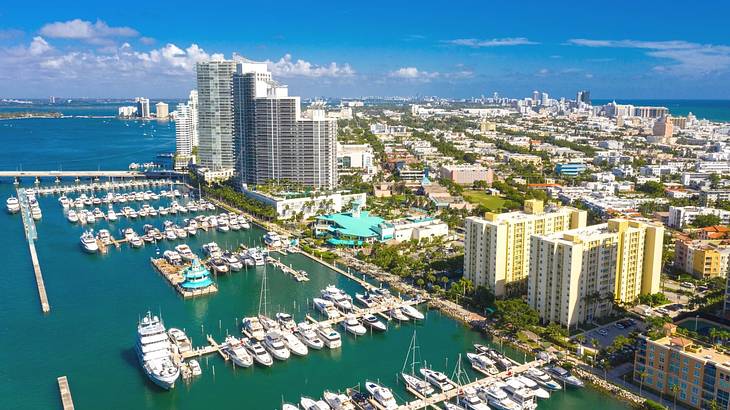 Miami is a stylish and quirky hotspot in South Florida. The area has long been a much-loved destination for a range of tourists, from couples to families and spring breakers. Whether you want to relax on the beach, try incredible cuisine, party, or get out on the water, Miami has something for everyone!
This part of the United States is also very interesting and has a history that dates back further than most people would think. Due to this, there are an array of fun facts about Miami, Florida, to learn. If you want to discover something new about this exciting vacation spot, keep reading for 21 Miami facts.
21 Miami Facts
Miami Facts Video
Check out our highlights video of Miami facts.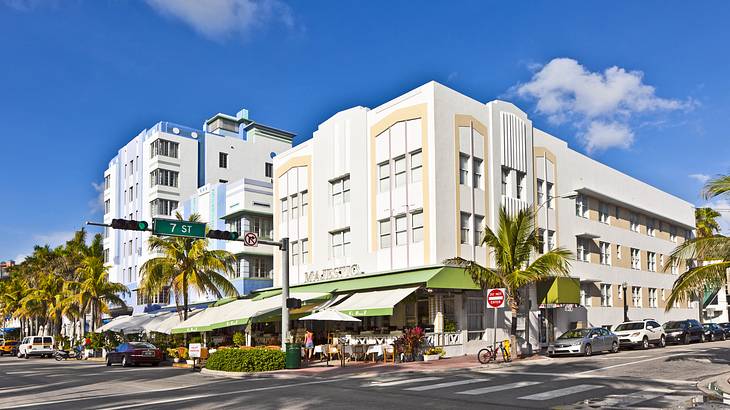 The largest collection of Art Deco architecture in the US is in Miami
Miami is well-known for its numerous Art Deco buildings. The majority of these buildings are located in the Downtown Miami area, in the Art Deco District. This district features over 800 Art Deco-style buildings, the majority of which have a white and pastel stucco design.
Due to this, Miami is said to have one of the largest collections of Art Deco architecture in Florida and the US as a whole.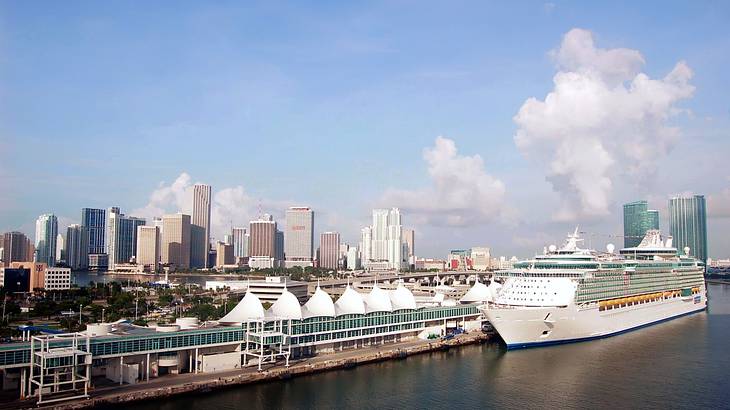 Miami has the largest cruise ship port in the world
The Port of Miami is the largest and busiest cruise ship port in the world. Miami's cruise ship port sees almost five million passengers pass through each year. Two other United States cruise ship ports take second and third place. Both are also located in Florida and are Port Canaveral and Port Everglades.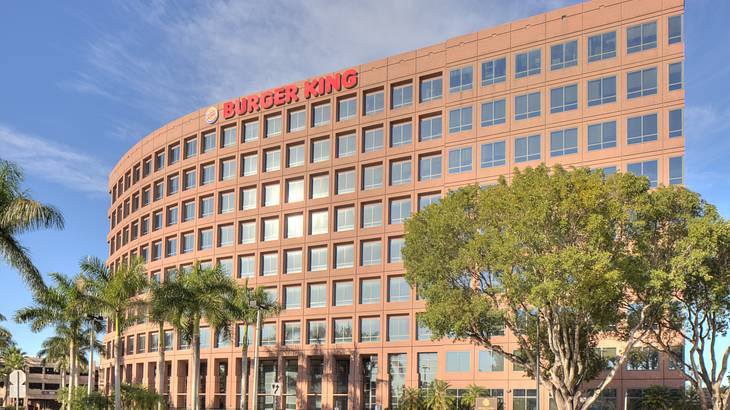 The first Burger King opened in Miami in 1954
One of the cool facts about Miami, Florida, is that the first Burger King restaurant was in Miami. The company was founded in 1953 as Insta-Burger King in Jacksonville, Florida. However, the company was purchased in 1954 and renamed Burger King.
The first Burger King franchise restaurant opened in Miami shortly after, and the company is still headquartered in Miami-Dade County.
Miami is sometimes nicknamed the "Wreckcreational" diving capital
Miami is a popular recreational diving destination. Due to the tens of shipwrecks found in the waters, it's gained the name the "Wreckcreational" diving capital. Miami has ideal diving conditions, with clear and warm waters.
Along with the over 50 fascinating shipwrecks to spot, there are beautiful wildlife-filled reefs to explore.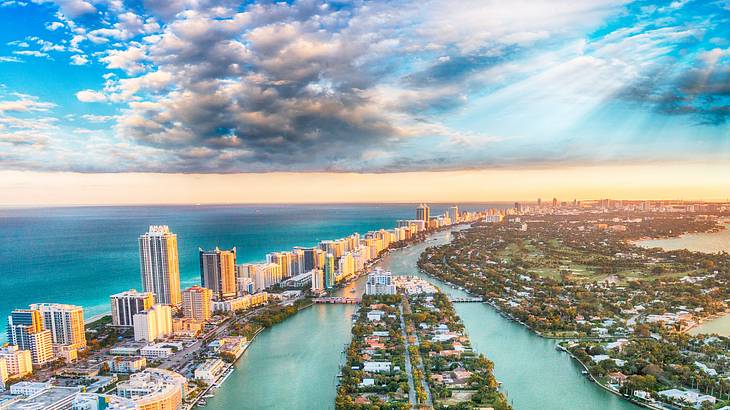 It has the nickname "Magic City"
"Magic City" is a nickname often used for Miami. Anyone who has visited and seen Miami's colorful buildings and beautiful beaches would understand why it's called "Magic."
However, it's thought that the name was first coined by a journalist, Ethan Blackman. When looking at the original plans for the city and realizing its potential, he named Miami a "Magic City."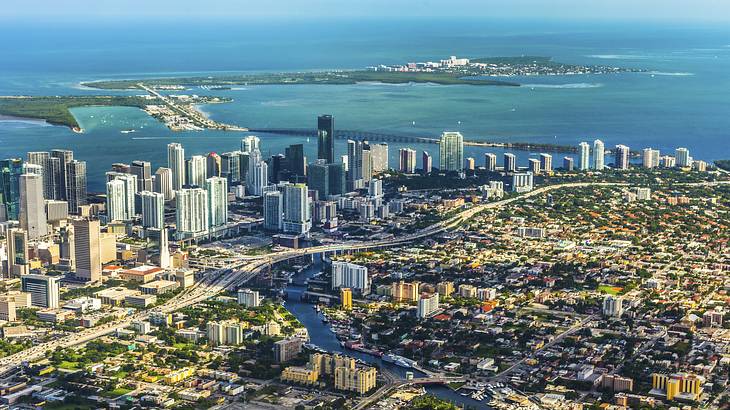 Julia Tuttle is known as the "Mother of Miami"
One of the various interesting historical facts about Miami, Florida, is that its creation can be linked to Julia Tuttle. In fact, she's referred to as the "Mother of Miami.". Julia moved to what is now Miami in 1891 and lived on a square mile of land that she purchased.
She then convinced railroad executive Henry Flager to expand the railroad to reach the location of her land. Once completed, the land where she lived became viable to build an expansive urban settlement on, and the construction of Miami began. This fact makes Miami the only US city founded by a woman.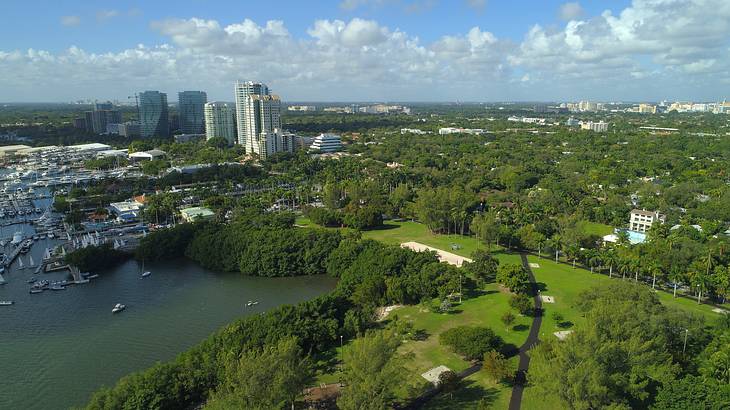 Coconut Grove is Miami's oldest-continually inhabited area
People first settled in Coconut Grove in 1825, and this settlement was officially annexed to Miami in 1925. Due to its long history, Coconut Grove is the oldest continuously-inhabited part of Miami.
This beautiful part of the city is also known as one of the greenest places in Miami and includes popular neighborhoods like Coral Gables.
Miami Dade County is the seventh most populous US county
The county that Miami is a part of, Miami Dade County, is the United States' seventh biggest county by population size. Just over 2.7 million people live in the county. Miami Dade County is also the largest county in Florida.
The two other counties in the Miami Metropolitan Area are Broward County and Palm Beach. These are Florida's second and third most populous counties, respectively. Together, the three counties have a little over six million residents.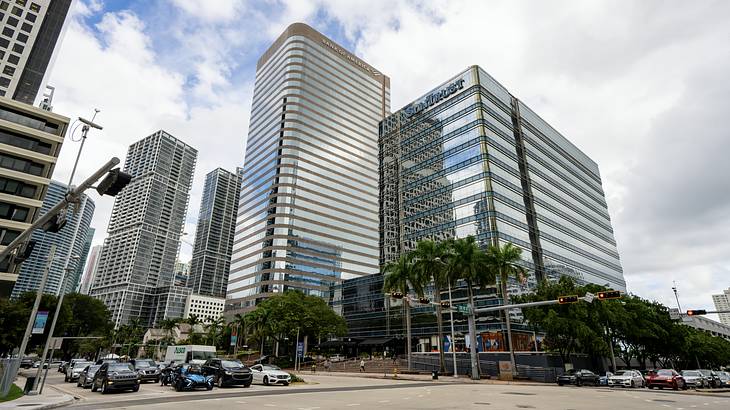 It has the largest concentration of international banks in the US
Miami may not be thought of as a financial hub. However, another of the important facts about Miami, FL, is that it has the biggest concentration of international banks in the United States. It's also the largest financial hub outside of New York City.
There are over 60 international banks and numerous private equity and hedge fund firms in Miami.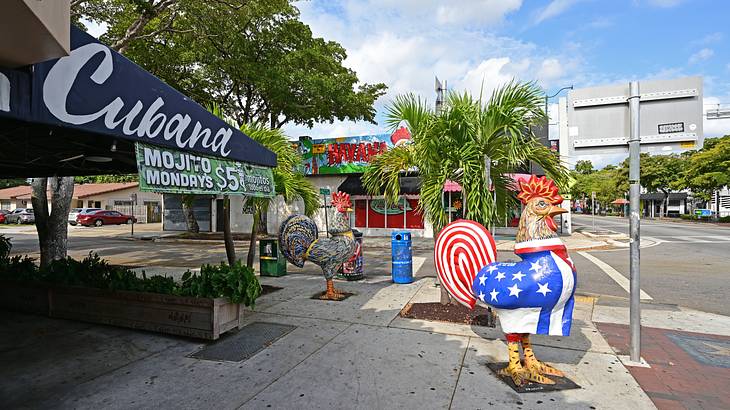 Little Havana was named a national treasure!
Little Havana is a neighborhood in Miami known for its vast Hispanic, especially Cuban, influence. This district features incredible Latin restaurants, independent shops, fun events, and lots of friendly locals.
Despite being a much-loved area of Miami, in 2015, it was named an "endangered place" by the National Trust for Historic Preservation. Luckily, the neighborhood made it off the list and continues to thrive, being named a US national treasure in 2017.
Exploring Little Havana is a super fun activity, especially for couples visiting Miami.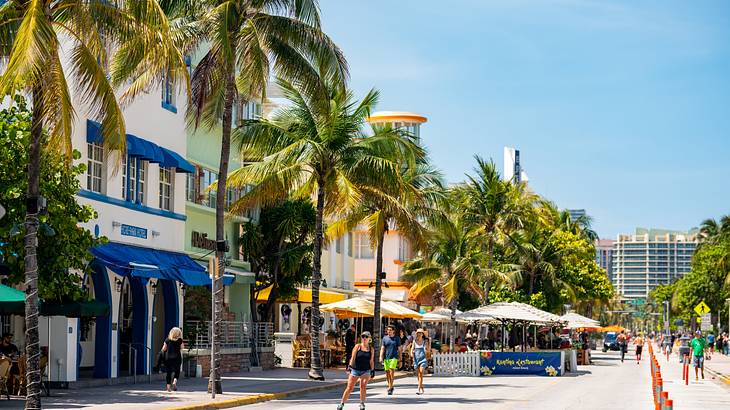 Miami has the second-biggest population in Florida
You may think that Miami would be the most populous place in the state of Florida. However, it actually has the second-largest population in Florida, behind Jacksonville. Miami has approximately 442,000 residents, while Jacksonville has a population of just under 950,000.
The city is named after the Mayaimi tribe that once lived there
Another of the multiple Miami history facts revolve around how the area got its name. Before Europeans arrived, the part of Florida that is now Miami was inhabited by Native American tribes. The two main tribes living there were the Tequestas and the Mayaimi.
The latter lived in present-day Miami in the 16th and 17th centuries. It's from this group of Native Americans that Miami gets its name.
The Cape Florida Lighthouse is Miami's oldest structure
One of the multitude of landmarks in Miami is the Cape Florida Lighthouse. This lighthouse was constructed in 1825 and is Miami Dade's oldest structure. The lighthouse has survived erosion, hurricanes, and human degradation over its almost 200 years standing in the county.
Visiting the lighthouse and climbing to the top also allows you to enjoy spectacular views of Greater Miami.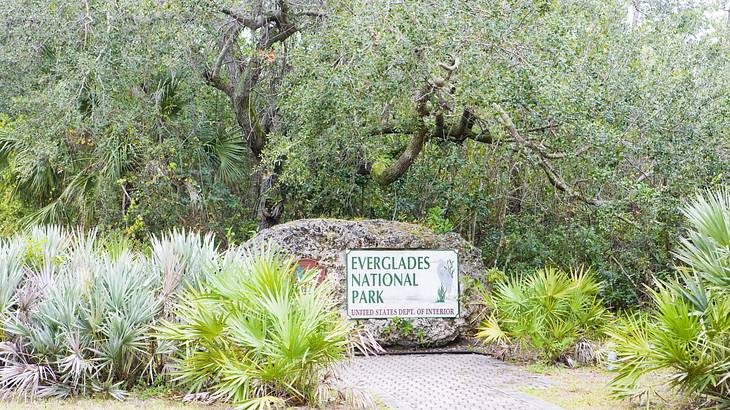 Miami is bounded by two national parks
Miami sits between Everglades National Park and Biscayne National Park, two of the East Coast's best national parks. This Flordia fact is especially interesting as it makes Miami the only US city that has national parks on both sides of it.
Many think of Miami as a place to shop, eat at high-end restaurants, and relax on the beach. However, its location between these two parks means that enjoying outdoor activities, like hiking and wildlife viewing, is easy.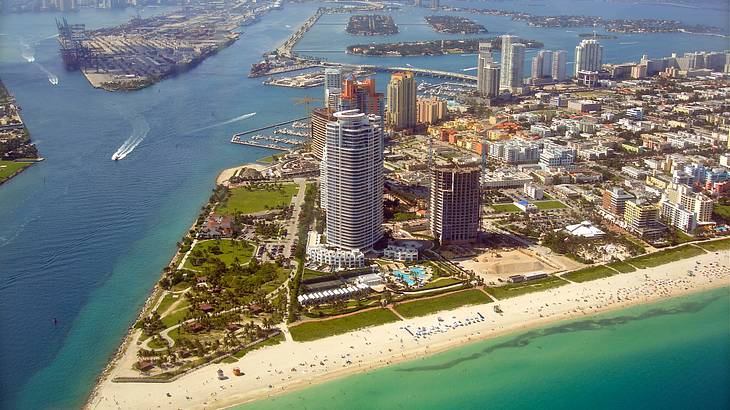 It is not as large a city as you'd think
Despite having the second-largest population in Florida and being home to over 400,000 residents, Miami is not as physically large as some other places in Florida. Miami is the 36th biggest city in the state at just under 36 square miles.
Well-known cities larger than Miami include Tampa, Orlando, and Tallahassee. Despite being on the smaller side compared to some hotspots in Florida, Miami does rank 36th largest out of almost 920 Floridan cites!
The population of Miami is 70% Hispanic
Miami has a strong Latin culture, so this is one of the interesting facts about Miami that may not be too surprising. Miami's population comprises 70% Hispanic residents.
A large percentage of these residents have a Cuban background, with just under 35% of Miami's population being of Cuban origin. Miami also has the second-largest Spanish-speaking majority in the United States, after El Paso in Texas.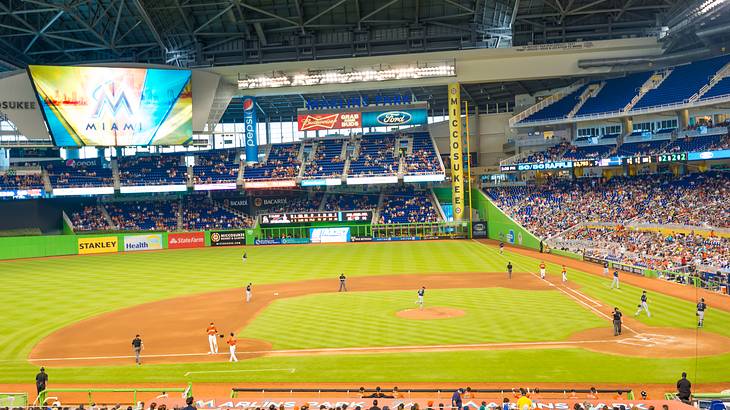 Miami is home to five major league sports team
Residents of Miami have lots of sports teams to cheer for as the city has five sports teams. Miami has a team in each of the five most popular sports leagues in the United States: NFL, NHL, NBA, MLB, and MLS. Very few other cities in the country have a team for each sport, making Miami a hotspot for sports lovers.
The Miami Dolphins (NFL), Miami Heat (NBA), and Miami Marlins (MLB) all play in Miami. The Florida Panthers NHL team plays in Greater Miami. Despite having the name Inter Miami FC, an MLS team, plays in Fort Lauderdale. The area also has multiple minor league teams to watch.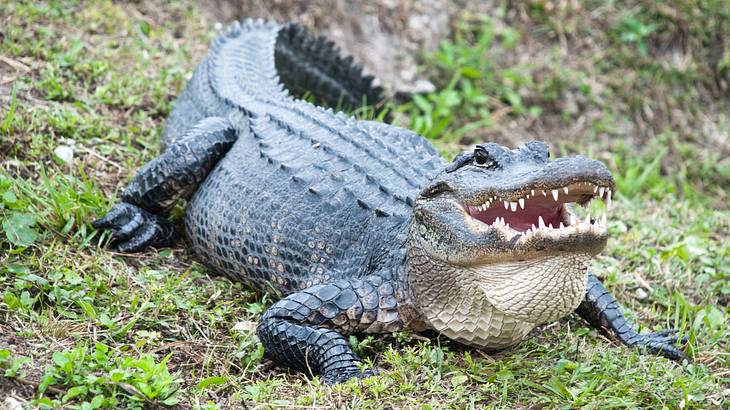 You can see alligators, caiman, and crocodiles in Everglades National Park
If you like wildlife, then this is one of the cool facts about Miami, Florida, that you'll be interested in! Everglades National Park, located in the greater Miami area, is the habitat of alligators, crocodiles, and caiman. In fact, it's the only place in the world where crocodiles and alligators live side by side.
It's estimated that there are over 200,000 alligators in the park. Around 1,000 crocodiles and caiman inhabit the park.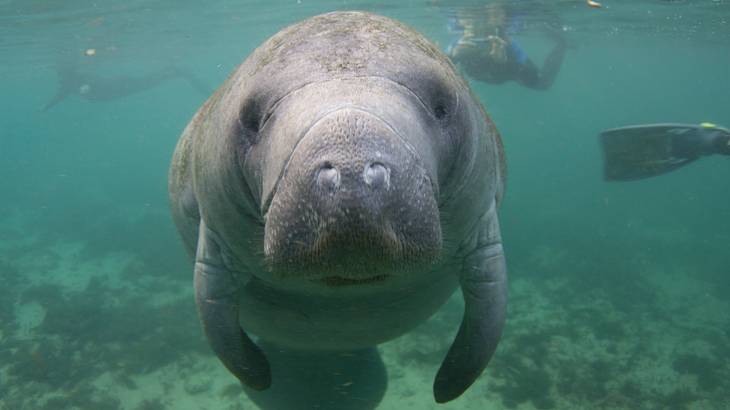 Manatees live in Biscayne Bay
Biscayne Bay is one of the most scenic places in Miami and features beautiful beaches, luxury homes, and a waterside marketplace. The bay is also a Florida manatee habitat!
These gentle marine mammals can be spotted from the shoreline. Alternatively, hop on the water in a kayak or paddleboat to increase your chances of seeing them. Interestingly, you're more likely to see the manatees during the winter months when they congregate in the warm waters of the bay.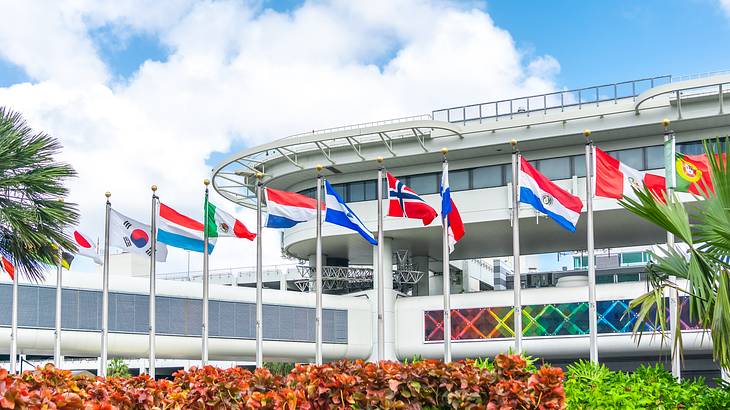 Miami International Airport is the second-busiest in Florida
The Miami International Airport ranks as Florida's second-busiest airport, behind Orlando International Airport. Miami's airport is also the 11th busiest in the United States. The airport sees almost 19 million passengers fly in and out every year.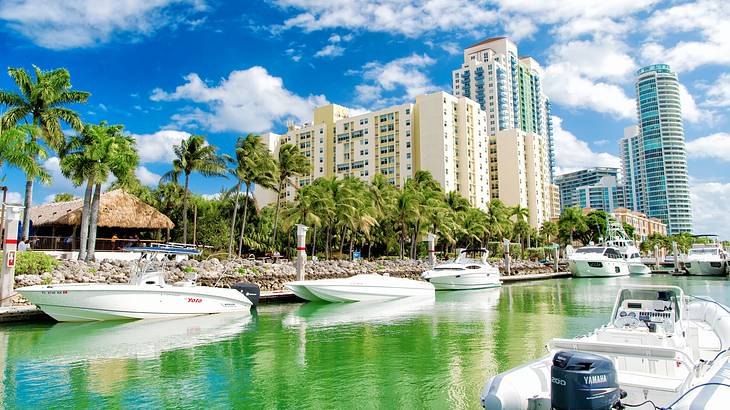 South Beach went from one of the poorest parts of Miami to the richest
South Beach is a well-known part of Miami Beach. If you've visited in the last few decades, you'll associate the area with luxury condos, high-end stores, and fancy eateries. Another of the interesting facts about Miami, FL, is that this wasn't always the case.
Before the 1980s, South Beach and all of Miami Beach was home to criminals and some of the poorer population members.
Around the 80s and 90s, when the hit TV show Miami Vice was filmed in the area, the wealthy flocked there. Slowly, the neighborhood became more affluent and today is one of the wealthiest parts of Miami.
In Summary
There is a lot to know about Miami! Along with being a favorite vacation spot of many, the city has a vibrant and diverse culture and intriguing history.
Hopefully, these Miami facts have allowed you to discover something new about this part of Florida!
---
---
Want to keep exploring?
Subscribe for discounts on tickets and hotels and our latest guides.
Thank you for subscribing
We will be in touch soon with discounts on tickets and hotels and our latest guides.
Want to keep exploring?
Subscribe for discounts on tickets and hotels and our latest guides.
Thank you for subscribing
We will be in touch soon with discounts on tickets and hotels and our latest guides.
Related Articles