8 Nicknames for Tampa and the Stories Behind Them
Destguides may receive commissions from purchases made through affiliate links in this article.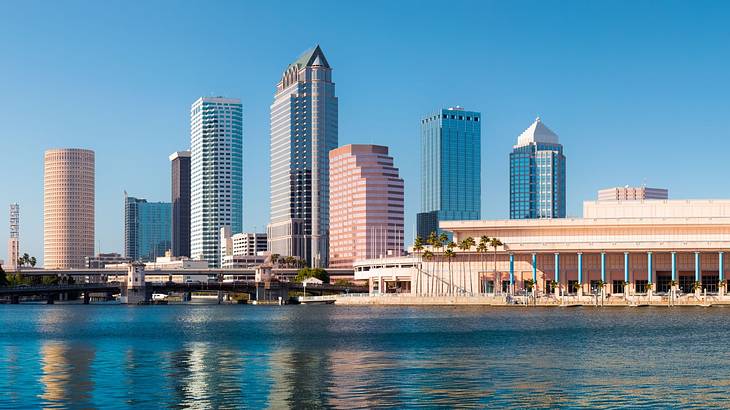 Tampa is one of Florida's most well-known cities. However, many people don't realize that this part of the state has acquired its fair share of alternate names over the years. While the Big Guava might be the city's official moniker, there are numerous others that can help you get to know this area a little better.
Whether you're planning a trip or just want to learn more about this Sunshine State city, keep reading. Here are eight nicknames for Tampa you should know and the stories behind them.
8 Tampa Nicknames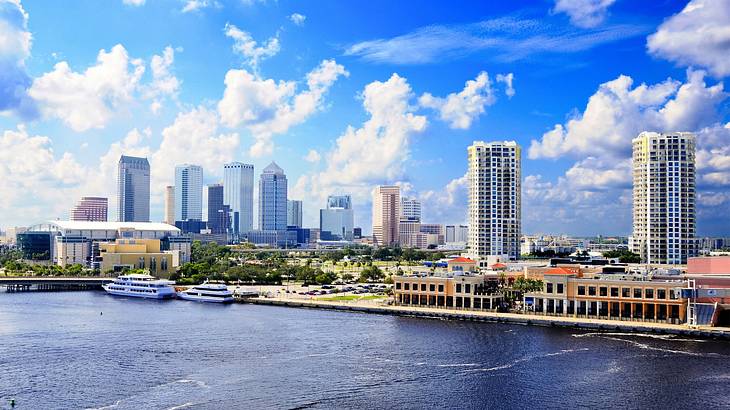 America's Next Greatest City
America's Next Greatest City (or America's Next Great City) is one of the most beloved Tampa names among locals and tourists. Coined by the local government as a way to promote tourism, the moniker refers to the city's melting pot of cultures and vibrancy.
Tampa also has a long and thriving history, which adds to the city's reputation for greatness. Additionally, it was the site of one of Florida's most significant facts, the first passenger flight that went from St. Petersburg to Tampa.
It was also a major hub for the country's cigar industry, particularly in the city's Latin quarter. Today, the name is used most often in publications referring to the city, particularly those in the travel industry.
Champa Bay
The name Champa Bay is a relatively recent one for Tampa. It refers to the city's professional sports teams, which only date back to the 1970s. While Tampa's teams didn't impress many fans initially, over the years, they've shown to be formidable forces.
The NFL team, the Tampa Bay Buccaneers, is one of 13 teams in the league to have won the Super Bowl twice or more. The hockey team Tampa Bay Lightning has won the Stanley Cup, including back-to-back wins in 2019 and 2020. Even the Rays baseball team has shown promise in Major League Baseball.
As long as the city's teams continue to succeed in their respective sports, this nickname isn't likely to go anywhere. It will continue to be used on t-shirts, banners, and other memorabilia, as well as in sports articles.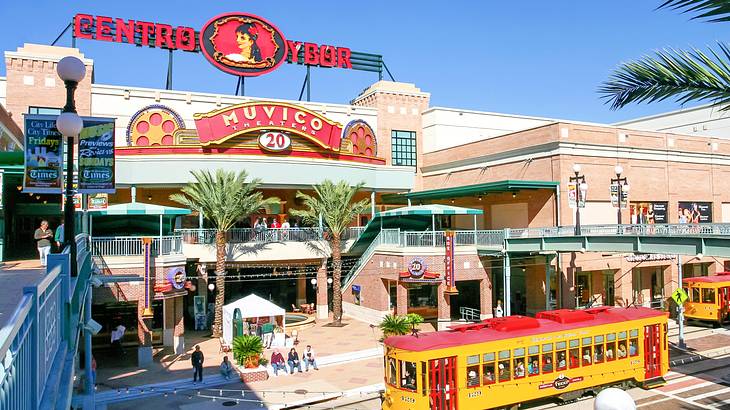 Cigar Capital of the World
In the 1800s, Florida became an important port of entry for tobacco from Cuba, which was used when making cigars. For that reason, Cigar Capital of the World became a Tampa slogan. Eventually, Tampa wasn't just known for importing cigars but making them as well, particularly toward the end of the century.
This name was primarily associated with the Tampa landmark, Ybor City. This part of the city was built just outside of the downtown area and was home to numerous cigar-rolling factories, which only added to the relevance of the name. You can still find the Cigar Capital of the World moniker used in informative texts, books, and souvenirs from the Ybor District.
The Big Guava
The Big Guava was first used to describe Tampa in the 1970s by a writer for the Tampa Tribune newspaper. The development of this name was two-fold. On the one hand, the Big Guava is a play on the Big Apple moniker most often associated with New York City.
On the other, the name sort of came about by accident. Nearly 100 years earlier, a businessman from New York attempted to find local guava trees that were rumored to grow around Tampa. Though this rumor wasn't true, it inspired him to revitalize the local economy.
While this nickname isn't used quite as often as other Tampa monikers, it's still found in articles about the city. It can also occasionally be found on souvenir items.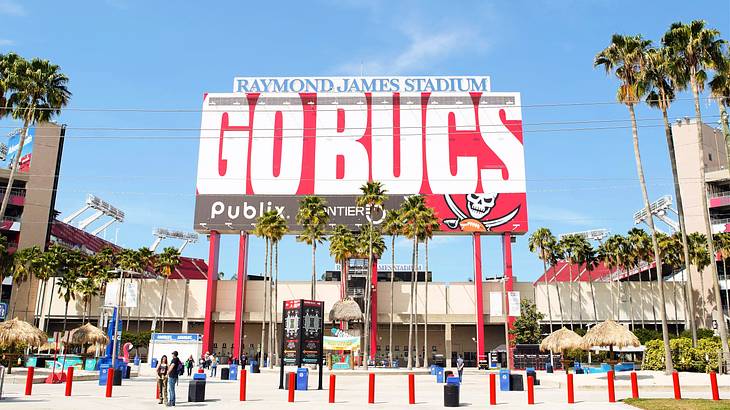 City of Champions
City of Champions is a relatively recent nickname for Tampa, but it's an appropriate one and has similar origins to Champa Bay. While the city has had professional sports teams since the 1970s, they weren't taken seriously until recently.
Since the early 2000s, the city's teams have won two Super Bowls and three Stanley Cups. They've made it to the Major League Baseball playoffs, too. As long as this upward streak as far as athleticism is concerned continues, this particular nickname will continue to show up in publications like the Tampa Bay Times. It's also used on sports souvenirs.
The Lightning Capital of the World
Florida is prone to thunderstorms, thanks to its position on the Gulf of Mexico and proximity to the Atlantic Ocean. Tampa, in particular, sees a high frequency of storms as the weather makes its way inland toward Orlando. These storms also make lightning a common occurrence in the area.
For this reason, Tampa has been called the Lightning Capital of the World. However, this name isn't entirely accurate. It's actually just the Lightning Capital of the US, with Lake Maracaibo, Venezuela, cited as the actual global capital.
This isn't a common moniker, but it still appears in weather-related articles and on occasional souvenir items. Lightning is also used in the city's hockey team name, the Tampa Bay Lightning, which helps to make this nickname a little more recognizable.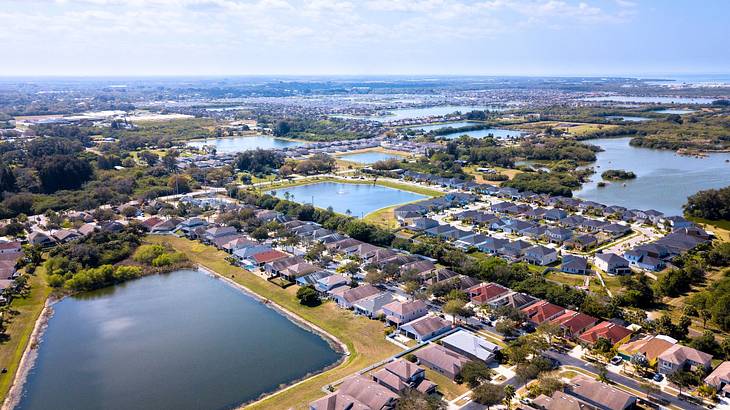 The Capital of Death Metal
It might be a well-known Florida fact that the state's official nickname is the Sunshine State. However, the state's cities have some monikers that may be difficult to understand at first. One of these is Tampa's moniker of the Capital of Death Metal.
No one is quite sure why, but the genre really began to gain popularity in Tampa's suburbs in the 90s, often among young music lovers. To this day, many death metal bands and artists perform at the area's venues, and some of the most popular acts were formed in the state. This has helped ensure the longevity of this title.
Cigar City
Tampa has a long history with the cigar industry, as previously discussed. Initially, the city served as a major port for tobacco from Havana, Cuba. Eventually, this led to the creation of the nickname Cigar City when the Ybor City neighborhood near Downtown Tampa began cigar production in 1886.
This nickname isn't often used anymore, except in historical contexts. You can find it written in articles recounting the city's history in the sector. However, to this day, some of Florida's most important landmarks have to do with this part of Tampa's early economy.
In Summary
Tampa is a vibrant city with a diverse culture and history, and one of the best ways to get to know this city better is by learning a little about its alternate monikers. From Champa Bay to Cigar City, each of the area's names can help piece together Tampa's identity.
Hopefully, this list has helped you realize what a fascinating place this part of Florida is. Who knows, you might have even found a name or two you're interested in trying out for yourself!
---
---
Want to keep exploring?
Subscribe for discounts on tickets and hotels and our latest guides.
Thank you for subscribing
We will be in touch soon with discounts on tickets and hotels and our latest guides.
Want to keep exploring?
Subscribe for discounts on tickets and hotels and our latest guides.
Thank you for subscribing
We will be in touch soon with discounts on tickets and hotels and our latest guides.
Related Articles