20 Romantic Things to Do in Oahu for Couples
Destguides may receive commissions from purchases made through affiliate links in this article.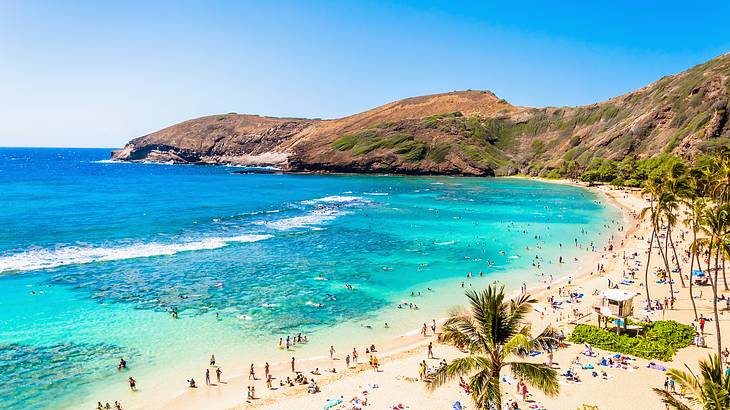 Oahu is one of the Hawaiian Islands that is highly popular with tourists. It features white sand beaches, lush green outdoor space, and attractions galore. Visiting this area of Hawaii is a must for all types of travelers, from families to couples.
If you do decide to visit with your partner, you'll find an array of romantic things to do in Oahu for couples. Activities to try together include learning to cook Hawaiian dishes, hiking to Diamond Head Crater, and experiencing a traditional Luau. No matter what you choose to do, you're guaranteed to have an amazing romantic getaway on Oahu!
20 Activities in Oahu for Couples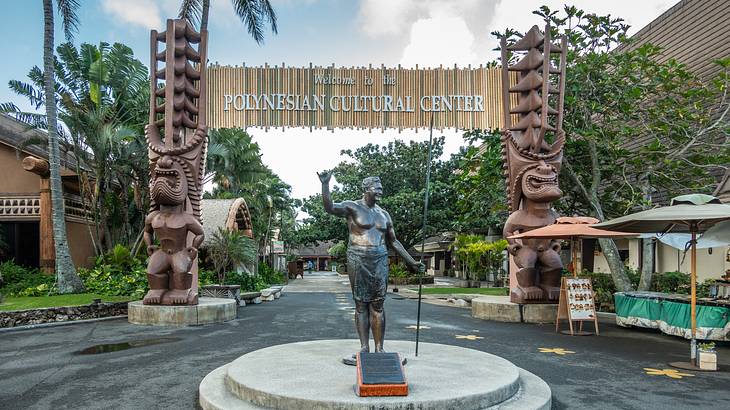 Explore the Polynesian Cultural Center
Located on the North Shore, the Polynesian Cultural Center is one of the must-visit places in Oahu. This attraction celebrates and highlights Hawaiian culture and history, and you'll find lots for you and your partner to do there.
Activities to partake in at the Polynesian Cultural Center include exploring interesting shops, taking a guided canoe tour of the center's lake, watching performances like luaus, and visiting an on-site Football Hall of Fame.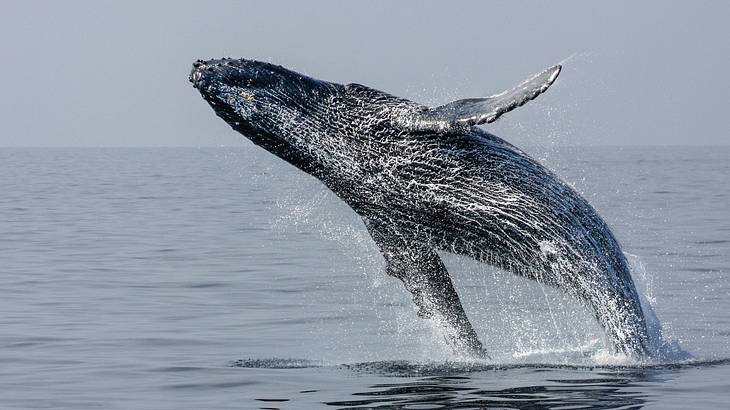 Go whale watching
The waters around Oahu are a vast habitat for whales, especially humpback whales. Taking a whale watching tour is a highly memorable activity to enjoy with your partner.
You'll find an array of tours to choose from that will take you to areas known for whale sightings. Watching these majestic creatures swim and jump out of the water is an amazing once-in-a-lifetime experience not to be missed.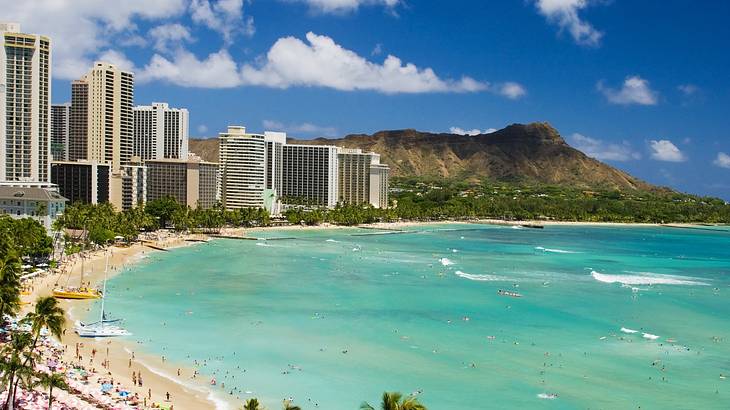 Hang out on Waikiki Beach
Waikiki Beach is one of the most beautiful beaches in Oahu and is somewhat of a Honolulu landmark. Spending the day at Waikiki Beach is another of the super fun things to do on Oahu for couples that must be added to your itinerary.
This picturesque beach has white sand, sparkling blue water, and stunning surroundings. It's the ideal place to get a view of Diamond Head Crater too. At the beach, there are many things to do from swimming and sunbathing to surfing and playing beach games.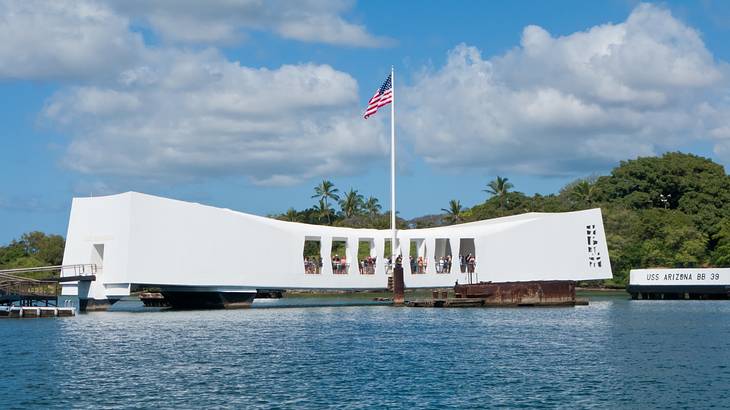 Visit Pearl Harbor and the USS Arizona Memorial
Although Oahu is a fun vacation destination, it's also home to Pearl Harbor, the site of one of the worst attacks in the history of the United States. Visiting the site and memorial to those lost during the attack is a must when on the island.
Pearl Harbor features four areas: the USS Arizona Memorial, a memorial placed over the wreckage of the bombed battleship, the USS Bowfin Submarine Museum, the Pearl Harbor Aviation Museum, and the Battleship Missouri Memorial. For the best experience, consider taking a Pearl Harbor tour.
Create Hawaiian dishes at a couples cooking class
Learning to cook some Hawaiian dishes is a great skill to take home with you after your trip. You can choose from two group classes: a three-hour class where you'll learn three to four dishes or a six-hour class where you'll cook five to six dishes.
If willing to spend a bit more, you and your partner can have a private session with your own instructor. Meals you may cook include coconut shrimp, butter mochi, and poke. You may also learn to cook some international cuisine such as Italian, Korean, or Mexican.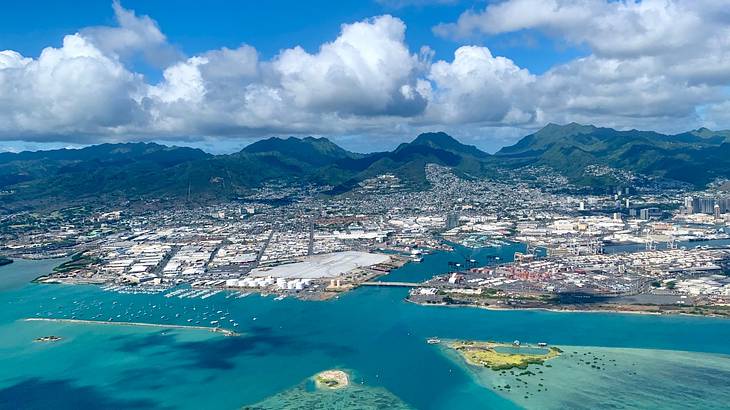 Fly above Oahu on a helicopter tour
Treating yourself a helicopter tour is definitely one of the top things to do in Oahu for couples. You and your other half can choose from a range of operators providing daytime, sunset, and nighttime flights.
When in the air, you'll fly over well-known areas of Oahu, likeHonolulu, and can appreciate aerial views of lush jungle and beautiful coastline.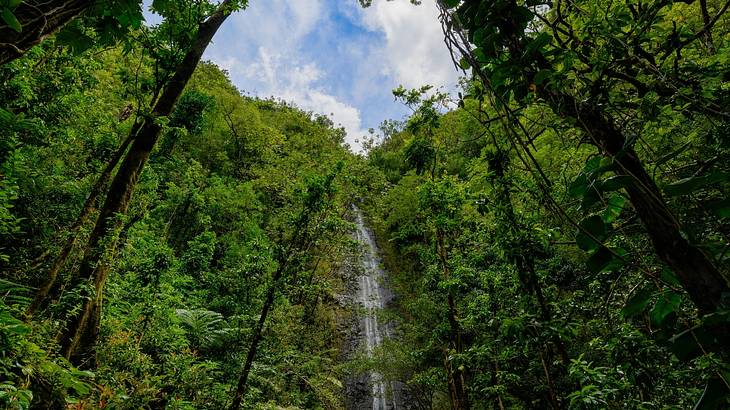 Hike to Manoa Falls
The stunning Manoa Falls is a 150-foot-high waterfall found near central Oahu. To reach the waterfall, you must complete a short and scenic jungle hike. At the falls, you can relax on the water's edge, take pictures, and find some other trails to walk.
If you don't feel comfortable going alone, you can join a Manoa Falls nature and hiking tour.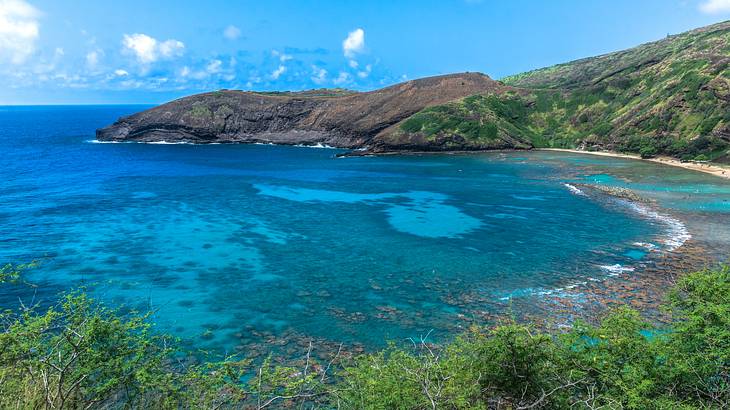 Snorkel at Hanauma Bay Nature Preserve
Hanauma Bay Nature Preserve is a must-visit Oahu landmark. The protected area features crystal blue water and an array of marine life. Despite being a nature preserve, visitors are allowed, and Hanauma Bay is an incredible snorkeling location.
Once in the water, you can spot over 400 species of fish, green turtles, dolphins, rays, and more. If you don't want to snorkel, you can swim, relax on the beach, and visit the Marine Education Center.
Relax with a couples massage
Exploring the many attractions of Oahu can get tiring! Therefore, relaxing with a massage is one of the perfect things for couples to do in Oahu.
Hawaii Natural Therapy comes highly recommended for their 60-minute couples massage. At the spa, you and your partner can choose from ten styles of massage and can add hot stone treatments. At the end of your session, you'll be revitalized and ready to get back to exploring.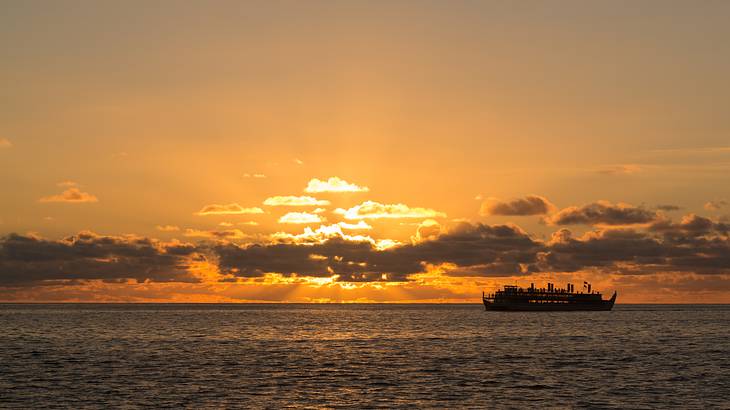 Enjoy a scenic sunset cruise
Watching the sun go down from the water on a luxurious sunset cruise is the perfect romantic way to end a day in Oahu.
You and your partner will be spoiled for choice with a range of operators offering sunset dinner cruises. On the boat, you take in the views, enjoy drinks and live music, and spot wildlife, like dolphins.
Experience a traditional luau
A luau is a traditional Hawaiian party with hula and Polynesian dancing performances, music, food, and more. When in Oahu with your partner, you must go to at least one Luau.
The Paradise Cove Luau in Honolulu is a great one to attend. You'll be welcomed with a Mai Tai and will spend the evening enjoying a feast and entertainment. Delicious dinner options include Lomi Lomi salmon, Kalua pig, and island fish. Experiencing a Luau will create a lifelong memory!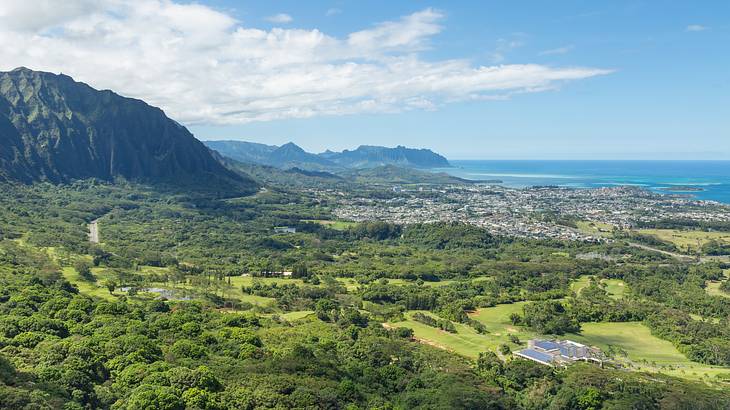 Appreciate the views from Nuʻuanu Pali Lookout
Nu'uanu Pali Lookout is found close to Honolulu and offers stunning views of the areas surrounding it. Going to the lookout is another of the fun things for couples to do in Oahu.
Once you've hiked to the lookout, you can appreciate views of the surrounding jungle, the Koolau Cliffs, and more. To extend your trip around the Nu'uanu Pali Lookout, go through the Pali Tunnels to reach the beach town of Kailua.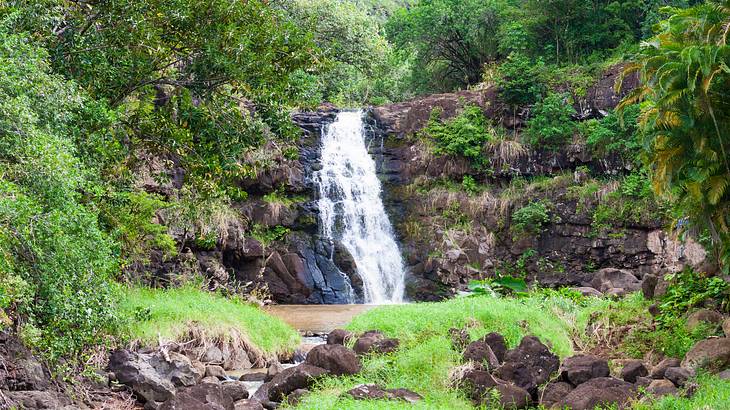 Venture to the Waimea Valley
Waimea Valley is located on Oahu's North Shore and is a destination that's popular with tourists. The area features various attractions, including waterfalls, hiking trails, and landmarks.
A fun thing to do in Waimea Valley is hike to Waimea Falls. At the falls, you can swim and take pictures before hiking back through lush jungle. Other activities in Waimea Valley including visiting beaches, snorkeling, and scuba diving.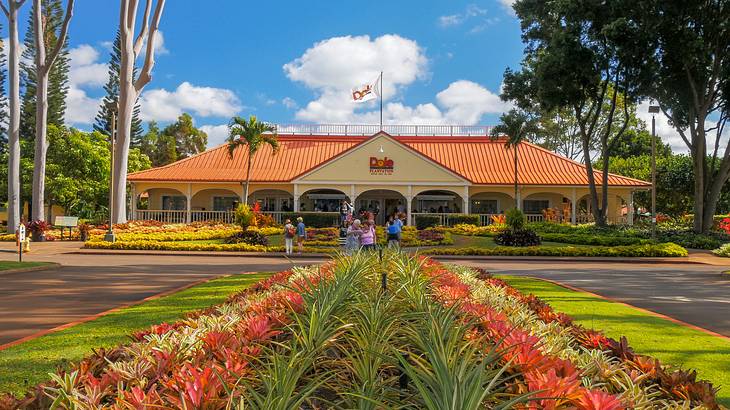 Have a sweet day at the Dole Plantation
Dole is a well-known North American brand that produces fruit products. Many associated Dole with a primary fruit: pineapple. Interestingly, Dole has a pineapple farm in Oahu, and you and your partner can visit this sweet attraction when on the island.
At the farm, you can tour the pineapple garden and explore a pineapple maze. Of course, you can also try Dole products like DoleWhip. You can even buy whole pineapples to take home.
Take a surf lesson
Hawaii is a surfing hotspot, so taking a surf lesson is another of the fun things to do on Oahu for couples. You can find lessons for all abilities, from the basics to learning pro techniques.
No matter what your skill level, you'll have an incredible time riding the waves and learning something new. You and your partner may discover a new hobby too!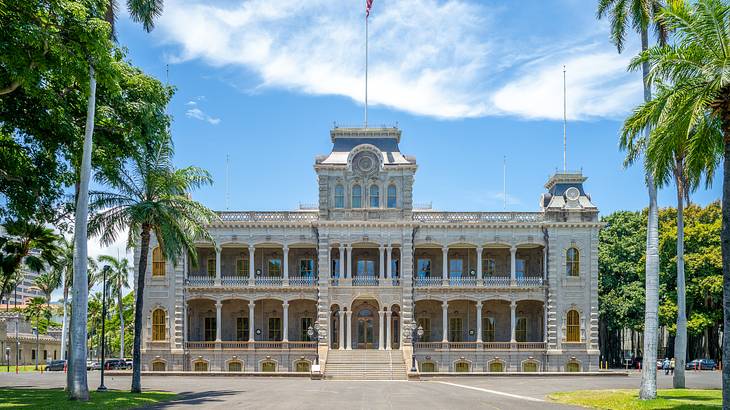 Look round Iolani Palace
Iolani Palace is a stunning piece of architecture located in Honolulu. The palace was home to King Kalakaua and is the only royal residence in the United States.
Today, the palace has been restored to its original glory, and visitors can explore the building and learn more about the Hawaiian royal family. Visiting this amazing building is a must for couples interested in Hawaiian history and architecture.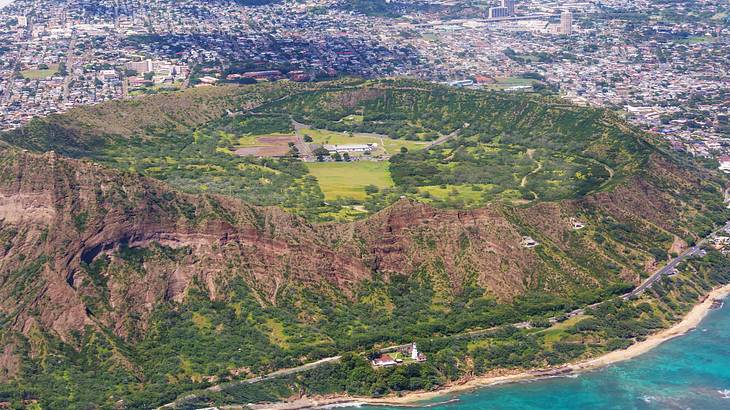 Climb up the Diamond Head Crater
Diamond Head State Monument is an iconic sight in Oahu. This attraction is a volcano that features a large crater created by a vast explosion 300,000 years ago. Climbing up to the Diamond Head Crater is one of the things to do in Oahu that you and your partner can't miss.
Along with trying the hike to the crater, there are various other activities to try at Diamond Head State Monument, such as guided hikes and biking tours. If you like outdoor activities, going to Diamond Head Crater is a must!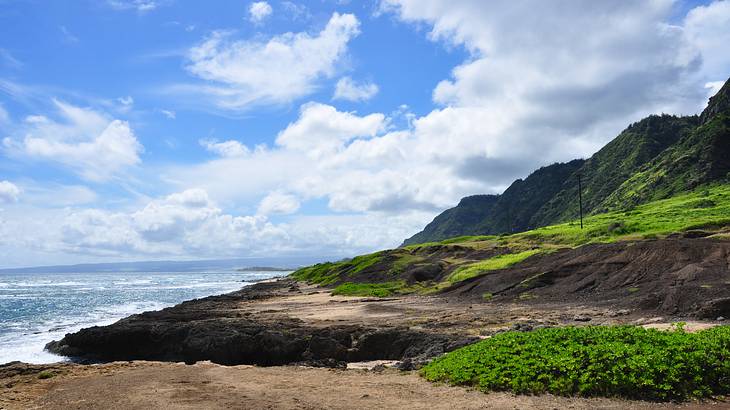 Discover Kaena Point State Park
Kaena Point State Park is on Oahu's westernmost tip and features sandy beaches and scenic surroundings. Spending a day or a half exploring Kaena Point State Park is another of the best things to do in Oahu for couples.
The park also offers access to the Kaena Point Natural Area Reserve. At the Kaena Point State Park, you can relax on the beach, hike trails that take you through tide pools, and discover the magical Kaena Cave.
Eat delicious dishes on a food tour
Going with your partner on one of the multiple food tours offered on Oahu is another exciting activity to try. The Aloha Plate food tour is a great choice.
On this tour, you and your partner will get to try an array of delicious Hawaiian dishes. These dishes include poke, opihi, and malasadas. This three-hour tour is the ideal way to try the best food in Oahu!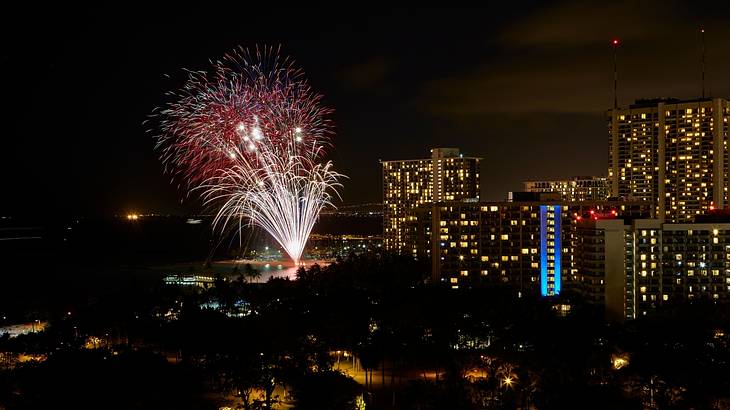 Watch the fireworks display at Hilton Hawaiian Village
Hilton Hawaiian Village is one of Oahu's many luxury resorts. A fun event that the hotel holds each Friday is a fireworks display. Best of all, the colorful display is free for everyone to watch, even if not staying at the resort.
You can see the display from various places around Waikiki beach. Catching this show is an exciting Friday night activity and is also one of the best free things to do in Oahu.
In Summary
Oahu is the perfect romantic getaway destination. You and your partner can choose from an array of activities to enjoy together that will make your vacation fun and memorable.
Give us feedback about this article
Learn more about Oahu:
More articles about Hawaii:
Read more articles about the United States:
More articles about things to do:
More visual stories related to this article:
---
---
Want to keep exploring?
Subscribe for discounts on tickets and hotels and our latest guides.
Thank you for subscribing
We will be in touch soon with discounts on tickets and hotels and our latest guides.
Want to keep exploring?
Subscribe for discounts on tickets and hotels and our latest guides.
Thank you for subscribing
We will be in touch soon with discounts on tickets and hotels and our latest guides.
Related articles